Who Do We Help
We help directors in the Balkans reach peak performance in:
Business
Spirituality
Physical preparedness
Mental strength
General Lifestyle
So that they can become the direktors that their pretzi, and the ones before them, were.
With the rise of digitalization, so came the fall of a legacy here in the Balkans that used to be the epitome of strength, leadership, and success.
Why the fall? A virtuoso in his own time, Goran Bregovic, said it best "Niko ne zna".
These were the people working in the shadows, that steered the poor and famous in directions that were for the good of mankind.
Successful beyond imagination, ("pun ko brod" as they would say it here), yet steered away from the spotlight.
They knew how to work almost 0% of their time, and yet make all the money they ever needed.
Automation experts.
Process-oriented geniuses.
Strategic masterminds.
Charming and charismatic leaders effortlessly made people do things for them. In fact, their employees thought it was their own idea to do whatever the directors told them to do!
People loved them. Money loved them. Progress and evolution relied on their decisions and thoughts to move forward.
That's what we're trying to do here – revive that legacy and try to instill the same values and principles that these people lived by every day.
One way we are trying to do the above is by writing here in Direktorium. Not everyone will understand the topics nor the language and that is ok. We're primarily writing for a group of people that are close to becoming part of this legacy.
They are informed and successful; they include any type of director from the Slavic Countries (even the ones that just consider themselves directors, or at least someone calls them that). Direktorium publishes articles written by experts on the aforementioned areas, who explore the devastating potential that living without these directors would have for the human race.
We Focus On Writing About
How to become directors
How to become better directors
Direktorium aims to bridge the gap between experts who talk and write about direktors stuff, and audiences who need access to these same strategies in order to reach their highest potential.
Our readers read Direktorium and find articles that cannot be found anywhere else on the web. They want to understand why they're stuck physically, mentally, spiritually, or in their business, and how they can get unstuck easily. They want to learn something provoking. The articles are edited and, at times, thoroughly re-worked by experienced Direktorium editors.
Writing Guidelines
Reading Direktorium is the best way to get a sense of what kinds of articles it publishes.
Article Size:

Long-form articles (2,000 to 4,000 words) – understand that the word count doesn't matter, just focus on nailing the voice and angle of Direktorium. Write about tough topics, back them up with strong arguments and provide even stronger takeaways. Articles written on the Direktorium cannot be published anywhere else on the web.
Data-driven content (1,000-3,000 words)
Curated posts (600-1,200 words).

Additional Guidelines:

References: Use hyperlinks when linking to a source.
Include your full name, phone number, and e-mail address.
Include your bio.
include citations.
Every Direktorium article is subject to editing. You don't have to accept every change but always explain why. Usually, the proposed changes address structure, tone, spelling, grammar, or style. We aim to make your piece as interesting as possible, which will ensure the maximum number of readers.
Tips For Experts Writing For The Direktorium Audience:
Kill jargon.
Avoid personal pronouns.
Quotes. Use them but not at the beginning.
Engage the reader.
Do not assume our readers know the background of your subject. Direktorium readers are all very, very smart, but they are not all experts in your field.
Inspire the reader. Don't conclude the article – provide a basis for further discussion amongst the readers and their peers.
Write in standard, conversational English.
Avoid the passive voice.
Use acronyms and explain what they mean.
If you agree to the guidelines above (including word count), please do the following to get published:
We only review articles sent to us ready to be published.
Do keyword research and come up with a topic that is not covered on our site.  The keyword topic should have a minimum of 200 monthly searches. If the topic is covered, the article will not be published.
Email the article to us in a Google doc format. Do include images in the article. Provide access to the file. If there is any problem with us accessing the article, it won't be published.
Your email must set out the target keyword and monthly search volume per one of the popular keyword research software platforms (Ahrefs, SEORush, Ubersuggest, etc.).
If your article is accepted, we will confirm that with you. If you do not hear from us within 1 week, your article is not accepted. We apologize in advance, but we get so many submissions that we can only respond to articles that are accepted.
We look forward to receiving your article.
Submit it here: direktoroth@gmail.com
Na zdravie,
The team at Direktorium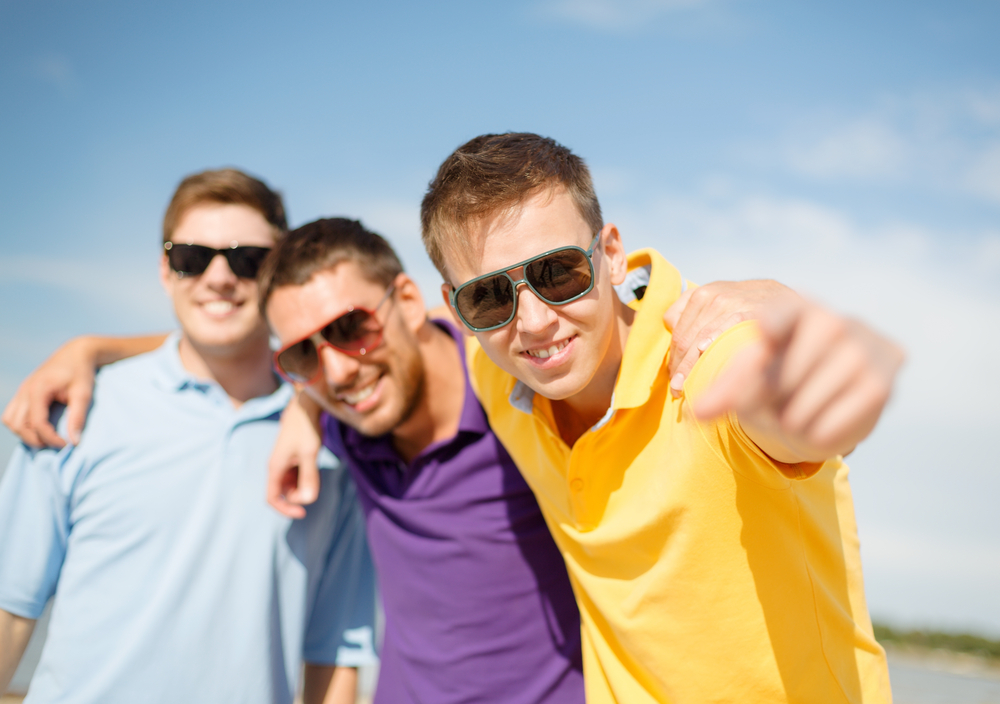 Arben G. and Will Do. – Friends since they met on Work on Travel in the States, they have been writing exhaustively about how not to do business and still make tons of money and every aspect of business for Direktorium.
When they're not writing about business, they don't know what to do and go back to writing about business. True friendship lasts even in business! (Arben is in yellow, and Will in purple shirt. Nobody knows who the douche on the left is).