Hi there.
You're probably wondering what this place is and what's in it for you. Well, the following should answer that.
Who Are We?
We are director-level people working within journalism, entertainment, business, personal development, travel, and the food industry, that are trying to solve a very simple problem.
Over the past 50 years, we've witnessed how a specific group of people lived here in the Balkans. They were rich and yet never worked a single day in their life. Everything in their business was automated, ran smoothly and money just kept landing in their pockets.
They ate the best food, traveled to high-end summer retreats and luxurious winter resorts.
They were extremely adept at communicating and strategic thinking. They just knew how to establish instant rapport, and convince anyone in anything they wanted.
Natural salespeople. Genetically gifted strategic masterminds.
If they weren't traveling, they spent most of their days in their own DaVinci style home workshop, trying to figure out ideas and ways on how to work less, make more money and make the world a better place.
They loved the good life.
Car of choosing: Porsche. If they weren't driving one, they would be on their motorbikes (Harley's or Indian)
Wore simplistic things. Lewis jeans, white shirt, leather boots. Sometimes they just wore their favorite rock band, custom printed on their T-shirt.
They loved the routine and blindly followed military-style discipline.
Hikers, fishermen, hunters, lovers of nature.
Lovers of good beer and exceptional beef.
And all of them, without exception, held a very specific title: Direktor.
They weren't the owners of a business nor the CEOs, nor the partners. They easily could be, but purposefully chose not to be because they were much more than that and they knew it.
These were the people that CEOs, owners, and anyone with a C-level title, came to when they needed help and guidance, regardless of the industry.
Leaders from the shadows. Consiglieri.
They provided advice, strategies, and tactics that were always 100% spot on.
That's what made them direktors – they directed people, businesses, and organizations towards greatness and success.
They understood how systems worked and knew how to instantly pinpoint problems and solve them.
Most importantly, they knew how to build systems and processes whatever the industry they were in.
How did they manage to do all of this? After years of research and trial/error, we came to a conclusion that these direktors rely on a very old and simple philosophy to keep this type of a lifestyle (origins unknown but they seem to point out to the 60s).
At the same time, what we've also seen is that this type of lifestyle is actively being pursued by westerners.
The problem is, there are not a lot of direktors left, which means we would have to rely on personal experiences and the intermittent contact with the remainder of these people (whoever they are), to explore this lifestyle.
So, our goal is twofold – to revive this direktor and the lifestyle that he/she practices, by teaching both westerners and locals on how to become one.
This Is Where Direktorium Comes In.
We created the Direktorium for the purpose of making a place where we would be able to nurture and pass on the legacy of the direktor. Aspiring direktors would be able to use Direktorium as the go-to knowledge database for improvement in the following areas:
Business
Spirituality
Physical preparedness
Mental strength
Lifestyle
We visit places, explore publications, meet people, discover old rituals and habits, to fill Direktorium with new content. At the same time, we explore new business techniques, places, habits, and ideas that would help advance this legacy to new heights.
Stay tuned.
Cheers,
The Direktorium team.
Take The Quick Test Below To Find Out If Are You A Direktor
---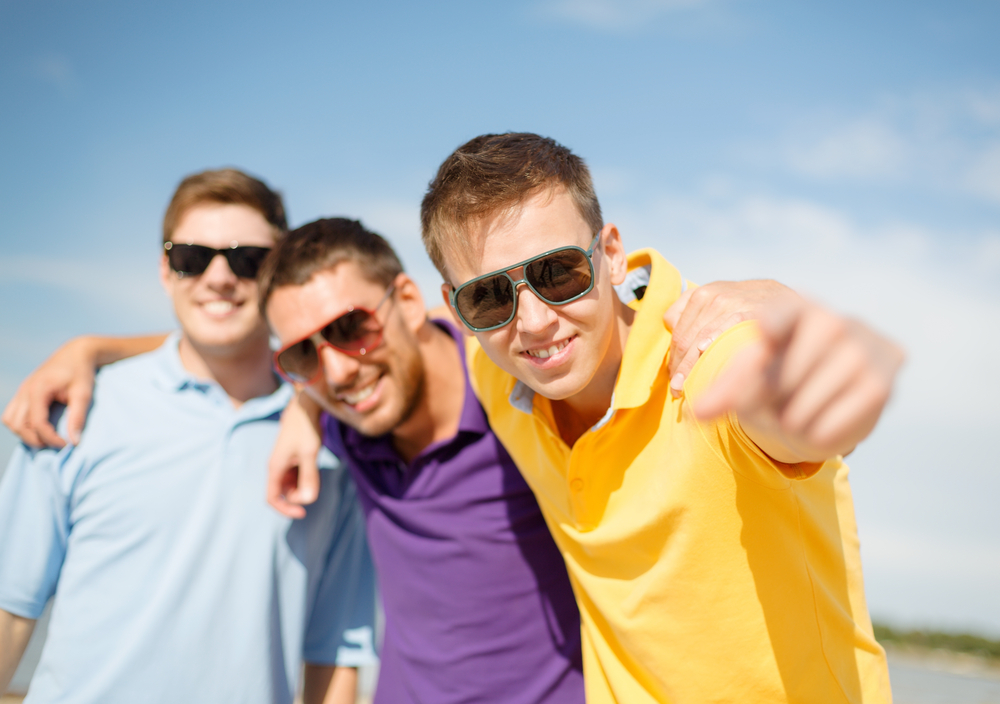 Arben G. and Will Do. – Friends since they met on Work on Travel in the States, they have been writing exhaustively about how not to do business and still make tons of money and every aspect of business for Direktorium.
When they're not writing about business, they don't know what to do and go back to writing about business. True friendship lasts even in business! (Arben is in yellow, and Will in purple shirt. Nobody knows who the douche on the left is).