Running a remote team can become a gruesome task if you don't have the basic remote tools at your disposal. When compared to the regular office work, It's a completely different animal to tame.
Thankfully, there are people on this planet that developed remote tools that primarily help remote teams work effectively, manage projects and communicate efficiently.
This post addresses the most crucial tools out there. Some of them are painfully basic, and some will expand your point of view and make you think about considering them for your team.
Categories included:
Remote tools for Video & Audio Meetings
Email Providers
Cloud Storage Remote tools
Essential Office Programs
Remote tools for Project Management & Productivity
Notes & To-Dos
Remote Tools For Scheduling Events & Appointments
Diagrams & User Stories
Remote tools for Design & Prototyping
Interactive WhiteBoard Tools
Let's dive in!
Video & Audio Tools For Remote Work 
Zoom
Zoom is one of the most frequently used video conferencing services on the market. This Remote tool offers online meetings, using personal meeting rooms, video webinars, and conference rooms.
Loom
Loom is a new kind of work communication tool that helps you get your message across through instantly shareable videos. Loom brings the richness of video to work. Capture your screen, record your front-facing camera, and narrate it all at once, then instantly share with a simple link.
Appear.in
Appear.in is what all online video conference software should be, making it super easy to set a video call, invite people without any downloads or registration required, just by sharing a customized link, using the browser. 
Skype
Skype is a hybrid instant messaging and voice chat application that allows users to connect with one another from any global location with Internet access. 
Join.me
Join.me is a web-based collaboration software application for screen-sharing and online meetings.
Cisco Webex
Cisco Webex is the most widely adopted and trusted video conferencing service on the market. It provides simple, modern video meetings with the easiest schedule and joins experiences. With the Webex tab, you can schedule a Webex meeting and invite channel members so that it appears in their upcoming meetings lists.
GoTo Meeting
GoToMeeting provides a fast, easy and reliable online meeting solution designed to power workforce productivity. This tool is one of the easiest conferencing services to use, and its video conferencing feature keeps the app relevant in today's competitive market.
Blue Jeans
BlueJeans is an excellent service for folks who just need to meet, whiteboard, and screen share. Its Dolby-powered directional audio experience is unique and gives you a greater feeling of presence.
Email Providers
Gmail
Gmail is a free email service. You can receive, send, delete, and archive messages in Gmail just as you would with any other email service. Gmail also provides convenient methods for archiving, finding, and labeling messages.
Outlook
Microsoft Outlook is the preferred email client used to access Microsoft Exchange Server email. Not only does Microsoft Outlook provide access to Exchange Server email, but it also includes contact, calendaring and task management functionality.
Apple Mail
Apple Mail, also known simply as the Mail app, is the default email client on macOS. As is characteristic for apps from Apple, the Mail app is a simple, polished piece of software designed to streamline your email conversations and make your life easier with search filters and support for multiple email accounts.
Cloud Storage Remote Tools
Google Drive
Google Drive is a file storage and synchronization service developed by Google. Google Drive encompasses Google Docs, Google Sheets, and Google Slides, which are a part of an office suite that permits collaborative editing of documents, spreadsheets, presentations, drawings, forms, and more. Files created and edited through the office suite are saved in Google Drive.
Dropbox
Dropbox is a cloud storage service that enables users to store files on remote cloud servers and the ability to share files within a synchronized format.
OneDrive
OneDrive for work and school accounts is an online storage space in the cloud that's provided for individually licensed users in an organization. Use it to help protect work files and access them across multiple devices. OneDrive lets you share files and collaborate on documents, and sync files to your computer.
NextCloud
Nextcloud is a suite of client-server software for creating and using file hosting services. Nextcloud is free and open-source, which means that anyone is allowed to install and operate it on their own private server devices.
Essential Office Programs
Google Suite
G Suite is a suite of cloud computing, productivity, and collaboration tools, software, and products developed by Google Cloud. G Suite comprises Gmail, Hangouts, Calendar, and Currents for communication; Drive for storage; Docs, Sheets, Slides, Keep, Forms, and Sites for productivity and collaboration; and, depending on the plan, an Admin panel and Vault for managing users and the services.
Office 365
Office 365 works seamlessly with the programs you already know and use – including Outlook, Word, Excel, OneNote, Publisher, and PowerPoint. These tools provide the same great features you rely on as well as powerful capabilities in Office 365. With a number of subscription levels, you can see if others are editing documents you are using, synchronize documents with your desktop, broadcast PowerPoint presentations, and check documents in and out of your online document library.
Notion
Notion is an all-in-one workspace where you can write, plan, collaborate, and get organized – it allows you to take notes, add tasks, manage projects & more. Imagine a lego structure where Notion provides the building blocks to create your own layouts and toolkit to get work done.
Slite
Get your team to write things down. Slite is where modern teams write and organize their content: meeting notes, processes, how-tos, collaborative docs, and more.
GitBook
GitBook is a modern documentation platform where teams can document everything from products to internal knowledge bases and APIs.
Confluence
Confluence is a content collaboration tool used to help teams collaborate and share knowledge efficiently. In Confluence, content is created and organized using spaces, pages, and blogs. Confluence's collaboration tools allow users to write, edit, comment, and get work done together within the Confluence interface.
Prezi 
Prezi was new, organic, exciting and one of the first SaaS platforms, although not without its critics. It is fluid, dynamic, and different, but because of the lack of structure, and most people making use of every zoom, spin, and pan feature, Prezi often became known for dizzying presentations that were confusing for the audience. Not for people with the fear of heights!
Project Management & Productivity Remote Tools
Trello
Trello is a terrific tool for project management and task management. The visual Kanban boards are flexible, shareable, and let you pack a ton of detail into each card. But Trello isn't just for work. You can use it to organize just about anything, perhaps your entire life.
Logit
Logit.io is a tool for managing and analyzing data, no matter its source or structure. The platform allows you to alert, configure dashboards, and report on the metrics that matter to your technology teams. Logit.io has a wide range of use cases from troubleshooting and error resolution through to sales tracking and business analytics. By centralizing all of your data into a single hub with Logit.io you can easily manage your log and metrics volume in one place.
Jira
Use Jira to plan, track, and work faster. Jira is an issue-tracking tool that's mainly used by software developers to track, organize, and prioritize bugs, new features, and improvements for certain software releases. 
Smartsheet
The Smartsheet platform allows you to collaborate, manage, and report on work in real-time, automate workflows, and deploy new processes at scale. Smartsheet is more than a productivity or task app, it's the end-to-end work execution platform with the proven power to help your organization achieve more.
Asana
Asana is a software-as-a-service designed to improve team collaboration and work management. It helps teams manage projects and tasks in one tool. Teams can create projects, assign work to teammates, specify deadlines, and communicate about tasks directly in Asana.
Redbooth
Redbooth is a web- and app-based project management tool used by companies like Coca-Cola, Starbucks, and Cisco to increase transparency and productivity in the workplace. It helps project managers, founders, and team members keep track of all ongoing tasks and projects.
Zoho Projects
Zoho Projects is a cloud-based project management solution designed for small and midsize companies. It offers project scheduling and budgeting, which allows project managers to define project tasks, assign them to their teams, estimate project costs and follow up on in-progress tasks.
Monday
It's a great platform that allows us to organize our work visually in a way that is easy to use and understand. Monday.com is a work operating system that enables organizations to build custom workflow apps in a code-free environment – to run projects, processes, and everyday work.
Notes & To-Dos
Google Keep
Google Keep allows users to make different kinds of notes, including text, lists, images, and audio. Users can set reminders, which are integrated with Google Now, with options for time or location. Voice recordings created through Keep are automatically transcribed. Keep can convert text notes into checklists.
Microsoft To-Do
Microsoft To-Do is a brand new task management app from the Wunderlist and Office teams. It's straightforward, with lists of tasks and a clear button to check them off. Add tasks quickly—just tap Add a to-do, type in your task, press Enter, and immediately start typing in your next task to quickly fill out your list.
Apple Notes
Use Notes to capture a quick thought, create checklists, sketch ideas, and more. And with iCloud, you can keep your notes updated across all your devices.
Remote Tools For Scheduling Events & Appointments
Google Calendar
One of the main advantages of Google Calendar is its sharing abilities. Family members can share Google Calendars and keep track of meetings, appointments, birthdays, and other events. Google Calendar can be accessed and updated by whoever has permission. Create multiple calendars and share none, some, or all of them.
Outlook
Outlook improves communication and efficiency. The main advantage of sharing your calendar with your team is that it makes planning projects or scheduling meetings a breeze. Even if you happen to be out of the office.
PRO TIP: Check out Calendly and integrate it with any of the mentioned scheduling remote tools.
Diagrams & User Stories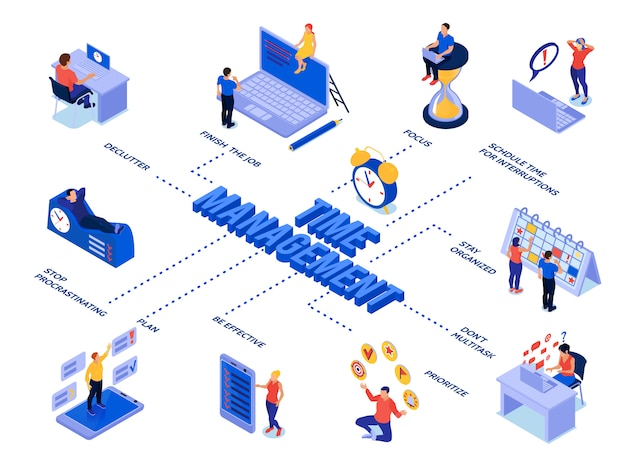 Draw.io
Draw.io is an open-source technology stack for building diagramming applications, and the world's most widely used browser-based end-user diagramming applications.
Lucid Chart
Lucidchart is a web-based proprietary platform that is used to allow users to collaborate on drawing, revising, and sharing charts and diagrams.
Feature Map
Feature map, a story mapping software, will help you turn your backlog into a powerful asset, engage all stakeholders, focus on what really matters, and get better estimates and deliver early and often.
Cardboard
Google Cardboard is a virtual reality (VR) platform developed by Google. To use the platform, users run Cardboard-compatible mobile apps on their phones, place them into the back of the viewer, and view content through the lenses.
Tools For Designing & Prototyping
Figma
With Figma, it's easier to structure your designs in a way that reflects how those designs will be coded. To understand why you need to know how frames work. Figma uses frames instead of artboards. Using frames like this is helpful for developers because a frame in Figma is akin to a container in HTML.
Invision
InVision is a prototyping tool created for designers, by designers. It allows you to quickly and easily create interactive mockups for your designs. When you're ready, you can share these mockups with your team or clients. It makes presenting your designs a breeze and is much more effective than sending out a . PDF or screenshots. You can discuss the mockups right inside the app by leaving comments that are connected to a point on the screen that you are discussing.
Zeplin
Zeplin is a collaboration remote tool for UI designers and front-end developers. It goes beyond the design workflow and helps teams with the design hand-off. It allows designers to upload their wireframes or visual designs straight from Sketch and add them to project folders in Zeplin.
Marvel
Another collab remote tool for UI designers and front-end developers. Wireframe, design and prototype fast with their intuitive design and prototyping tools. Instantly generate design specs and connect integrations that power up your workflow. From low to high-fidelity, Marvel supports you through every step of the way.
Interactive WhiteBoard
Miro
Miro is a visual collaboration platform to create, collaborate, and centralize communication across your company. It enables you to engage all your collocated, distributed, or remote teams across formats, tools, channels, and time zones, without the constraints of physical location, meeting space, and whiteboards.
Sketch Board
Sketch is a free online team whiteboard. It works great with product teams, consultants, and bigger organizations.
Explain Everything
Explain Everything is an easy-to-use design, screencasting, and interactive whiteboard remote tool that lets you annotate, animate, narrate, import, and export almost anything to and from almost anywhere. Create slides, draw in any color, add shapes, add text, and use a laser pointer.
Group Map
You've probably encountered the usual issues of group decision-making in your meetings, workshops, or classroom. People who dominate the conversation, quiet folks whose ideas never get heard, and of course all those post-it notes you have to write up. GroupMap solves this by capturing individual thinking first, then revealing the group perspective, all in real-time.
Final Thoughts
There you have it, fellow directors, a list of the most crucial (some painfully obvious) remote tools you need to successfully run your remote team. Pick your favorites and get your team ready to navigate through virtual waters. 
We realize how tough it might be to work remotely and find a high-quality remote workforce, but sometimes that's not the case. We don't really talk about business on Direktorium, but when we do, we tend to funnel it to the BB Director. It's our agency that specifically works with remote companies, and helps them grow.
All of this wouldn't matter if you don't have a job bro. Worry not ye, because we have a list of the best remote job sites in the universe. Check them out!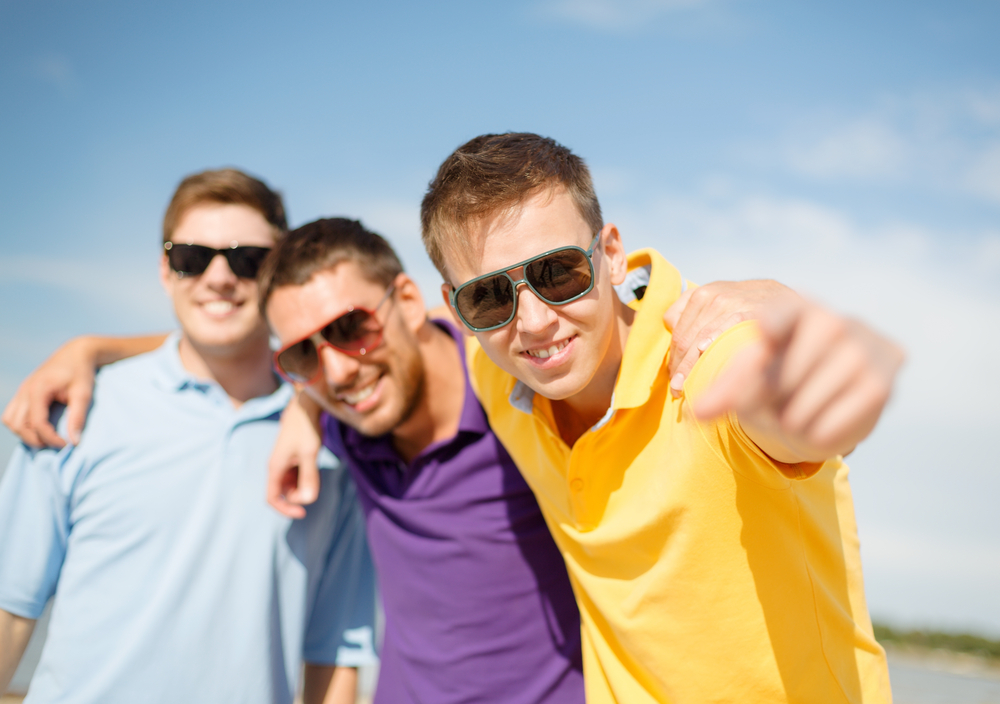 Arben G. and Will Do. – Friends since they met on Work on Travel in the States, they have been writing exhaustively about how not to do business and still make tons of money and every aspect of business for Direktorium.
When they're not writing about business, they don't know what to do and go back to writing about business. True friendship lasts even in business! (Arben is in yellow, and Will in purple shirt. Nobody knows who the douche on the left is).