There comes a time in the life of every balkaneer where he needs to step into the shoes of his predecessors and begin the journey of becoming a director. How does that happen? How do you become a director? First, you need work bro. Remote work from some of the best remote job sites, to be more specific. 
Why remote? Real direktors work from anywhere they want (if they work at all), travel, and enjoy life. 
They're not bound by 4 walls, useless meetings, unclear briefs, chewing gum budgets, commuting through the gates of hell and Balkan city roads. 
They're bound by their three principles: Anywhere, anytime, anyways. 
Anywhere, begins with solid remote work.
Other Benefits of Working Remotely (What Global Nomads Say)
One of the main reasons why direktors choose remote work overworking at an office daily is to increase their own productivity and work efficiency. Working remotely means no longer having to brave a hectic commute which can tire one's self out easily. 

If you work at your own pace, you'll experience fewer stressful factors on a daily basis.

You feel more relaxed and work in a good environment,

statistics have shown

that you'll tend to perform better.

For businesses, a reduction of overhead costs is one major reason to favor remote work. A computer, phone line, and stable wifi connection to enable correspondence are all you need to operate your business from anywhere in the world.

People who work from home half the time can save around. Gas, car maintenance, transportation, parking fees. All of these savings add up and put more money back into your pocket.
Let's take a look at the types of remote job sites that exist in this universe.
Types of Remote Job Sites 
Sites That Take A Cut From Your Pay
The job sites we rely on are UpWork, Freelancer, and Fiverr. 
They are great for freelancer work and independent clients, however, they are less than ideal when looking for a part or full-time remote job.
Don't work on these job sites. 
The main reason being that they take roughly 20% fees on everything you make while working via their platform, and they can even watch your screen on how you work. 
I mean, a direktor doesn't work and makes money – so what are they going to be watching?
Plus the introduction of their points-based system makes it hard to compete when you are brand new and just starting out as they'll be forced to compete on price due to this.
Job Aggregators
Job aggregators are a free way to find a remote job. 
You'll find some free job sites that list hundreds of different remote job postings purely via an RSS feed. 
This means, the remote jobs listed aren't checked by humans and you might have to sift through a lot of unusable remote job listings.
These sites typically display a lot of ads and likely have a lot of competition. 
If you have time to sort through the good and the bad and then apply to many different jobs to beat your competition along the way, do it.
Handpicked Remote Jobs At A Price
A site that doesn't recycle job listings from other sites and weeds out the competition much better by charging a small fee. 
There's also a really easy-to-use mobile app available on most platforms.
All jobs are screened individually here. 
You can find remote and flexible jobs working for Fortune 500 companies as well as startups, small and medium-sized businesses for under $50 per year. 
Plus you can request to work on a project that interests you and if it's a good fit, we'll help you find it, and if it won't work out or the project won't pay well enough, we'll tell you straight up. 
And if you have a problem, you can even talk to a real human. Imagine that?
Ok enough with the BS. Let's see the list of the best remote job sites for direktors.
Top 8 Remote Job Sites: Gigs Galore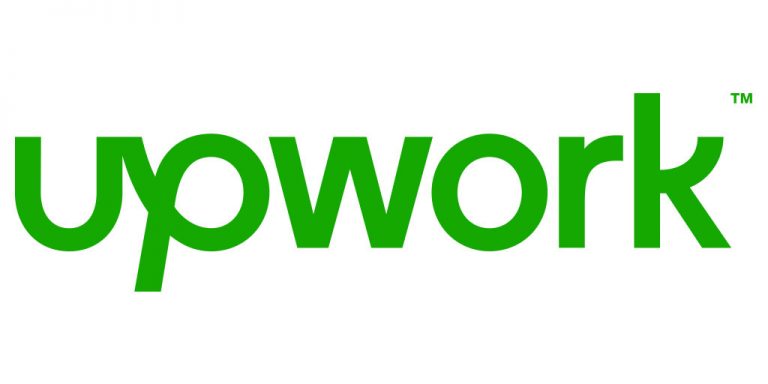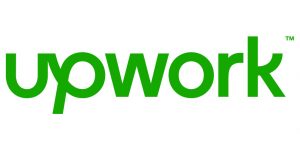 UpWork connects agencies to specialized talent. 
The types of roles for professionals fall into a few different top categories: web/mobile/software, design & creative, admin support, customer service, writing, data & analytics, sales, and engineering.
How does UpWork 'work', though? 
UpWork lets agencies or clients post jobs, and professionals with specialized backgrounds get to bid on the jobs.
Lots of digital nomads, people who work from home, or flexible professionals use UpWork, but we recommend it mainly if you can prove your skills listed in occupations on the job sites here.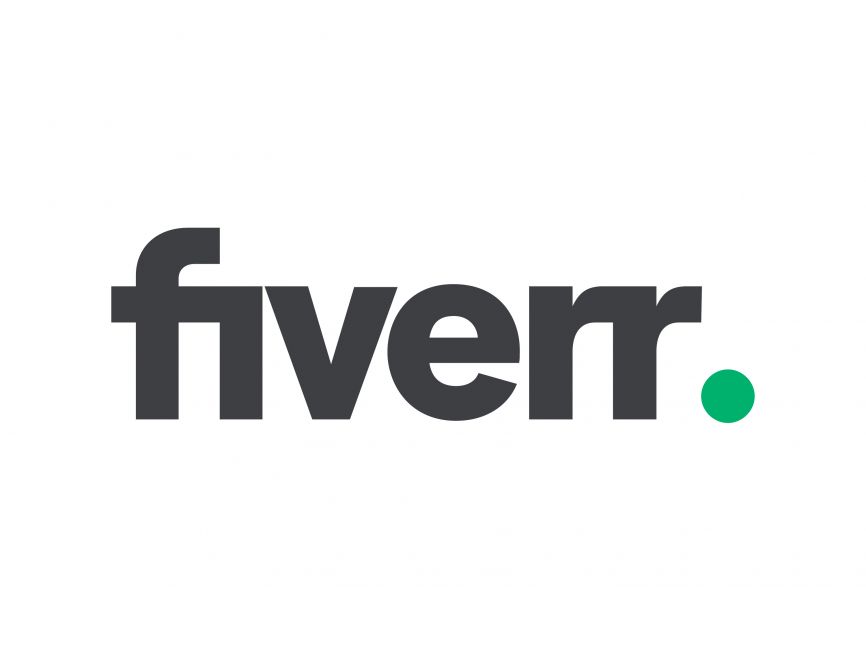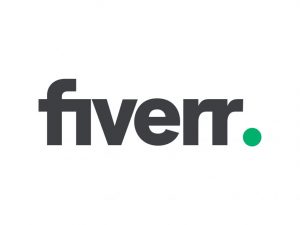 Maybe you've heard of Fiverr, and maybe you haven't, but maybe you're asking, how does Fiverr work?
Fiverr is the opposite of UpWork. Fiverr is the freelancer's market or often called gig sites. Freelancers post a service they can offer, and clients buy it. 
Maybe you want to offer editing or retouching photos or designing flyers, virtual assistant services, or web development. 
These are examples of services that you could post on Fiverr.
For the client, they can set a budget for their project and get it done fast! And after offering your service to a client through Fiverr, you also get paid through Fiverr, and overall, it is a helpful way to turn your free time into money.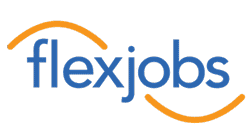 FlexJobs is a site for anyone looking for remote work; freelancers, parents who want flexibility, digital nomads, professionals with alternative schedules who want to make use of their free time, or maybe you.
FlexJobs does require a membership, but it can come in a few forms: monthly or annually. 
The benefit of a site that requires membership to browse listings is that the postings are hand-picked and vetted. 
Information provided by FlexJobs on their job listing includes the job title, name of the company hiring for the position, and more specifics such as salary information.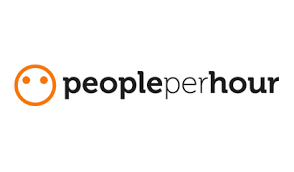 We just learned about PeoplePerHour and we're intrigued. This is a website dedicated to finding remote work for freelancers and growing online businesses. 
This is a website dedicated to finding remote work for freelancers and growing online businesses for gig workers.
Are you looking to get some work done by a freelancer, or are you a freelancer who's looking for new clients? They help pairings in tech, programs, writing, translations, design, digital marketing, business, music, marketing, and social media.

SolidGigs is a new type of job site and platform for remote freelancers and roles that would be ideal for digital nomads or professionals who work from home. 
As soon as you visit their clean website, job roles start popping up and you can sign up for their email list, which will hand-deliver remote jobs daily based on your picks.
SolidGigs scours the Internet for the best tech and software jobs, mostly remote, then updates a huge list with the best jobs available. 
Ultimately, their goal is to improve your remote freelancing opportunities and the quality of gigs available.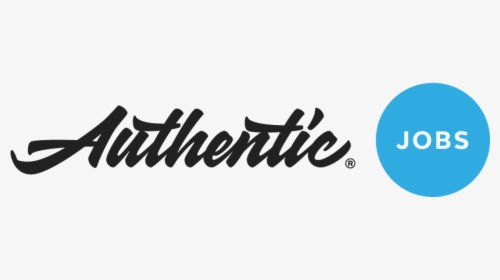 There is a job site called AuthenticJobs. These jobs are authentic.
It is used to post a few junior-level jobs and find some really great remote candidates that were not well represented on other job sites. In addition, the site also has listings for both flex-remote and remote opportunities that are perfect for experienced professionals looking to work in a remote environment.
Individual job posts at various job sites are found by AuthenticJobs, which list remote opportunities as well. 
You can choose to pass over them if you want a remote job. In any case, they're authentic.

Dribbble is spelled with the letter 'B' three times. This protects the name for Dribbble as it ensures that no other sites can use this spelling. How do we know this? We googled it.
The site prides itself on being the best resource for designers, and also for companies to find new designers.
With Let's Work Remotely, you could join a community of 100,000 remote job listings and opportunities. Similar to most of the other remote work sites, they list out jobs in different niches and industries – that require all sorts of skill sets. 
Remote Job Sites Suitable for Women
Remote Woman is a newcomer to the world of job listings for women.
With the Remote Woman listings, you can be sure that you're looking at postings for female-friendly companies, as this is becoming more and more important for women who want to have defined leadership paths and certainty that they will receive benefits like paid parental leave and other women's health benefits.
Most listings fall into several categories of remote job postings: developer roles, marketing roles, product roles, design roles, sales roles, and support roles.
Power to Fly mainly lists remote job opportunities for women seeking positions in accounting, analytics, management, DevOps, design, writing, and quality assurance. 
It has a fantastic online community too that links women together for virtual events like job fairs and can be easily filtered to list only remote jobs.
We're very glad to see the work from the wonderful ladies at RemoteWoman on RemotePOC.com, which is the newest remote job site and community for People of Color. 
The job postings aim to fulfill working at remote-friendly companies that value diversity and equality for remote professionals of Color, especially those in women-led startups and organizations.
The Remote POC is a platform designed for the professional of color community. It's a one-stop-shop to network and collaborate with other professionals in business, tech, health, and so much more.
The best place to find your next remote career is JoinRise. 
This captivating website wants to connect remote professional women with dynamic companies that seek ambitious and diverse talent, focusing on diversity and inclusion (D&I) goals.
As their pitch is, "Rise brings diversity, inclusion, and equity to the hiring process by nurturing a captivated community of professional women who are motivated to rise up."
The world of work is changing, fast! So, if you are a fearless and flexible professional woman, you may want to find your next remote opportunity or remote job on JoinRise. 
The platform also offers career tips and its community and events page are geared to women professionals seeking to advance in their careers.
Remote Jobs Sites: Best For Part Time & Full Time  
Hands down one of the best job boards for eastern Europeans to get remote jobs. Jobrack connects companies from around the world with talent situated in the East EU – 
Part-time and full-time jobs in all sorts of industries make Jobrack a mecca for direktors. 
Thanks to the amazing work and effort put in by Noel and his team (who are running Jobrack) eastern EU is quickly becoming the go-to source for experienced talent.  
AngelList is an online job site that connects startups and life-stage companies with top talent. 
They search through millions of profiles for you to find remote jobs and you can search by skills required market (industry), and job type (full-time, contract, internship, and cofounder).
AngelList has built-in job listings for the sites that are best for each category. 
You can also toggle 'remote only' jobs on or off and you can receive an email digest of jobs AngelList feels are relevant to you.
A job site for tech professionals who already work remotely or who want to work remotely. 
Tech is the name of the game here, so if you're a full-stack engineer, DevOps engineer, Tech Lead or remote growth expert… you'll have fun looking at these jobs.
If you're a developer or engineer aside, there are listings of product manager roles, but it's mostly engineering and dev/software roles. 
We Work Remotely is a site with a very self-explanatory name, and if you're currently working remotely or from home, or would like to work remotely or from home at some point in your career, you can look at remote jobs on WWR's job sites.
We Work Remotely is the largest remote work community in the world (so they say). Claiming 2.5 million monthly visitors, the site has the most remote job listings of anywhere on the Internet, or in our solar system.
Among the job categories featured in their listings are design, writing, development, programming, customer support, finance, sales, marketing, and legal. 
It's pretty substantial and WWR has lots of resources available (on every platform!) for remote workers.
RemoteOK is an easy site for searching for remote jobs, and for the non-tech crowd, it even has a section called "non-tech." 
Jobs are immediately listed chronologically by newest, and you can certainly start scrolling immediately, but you can filter by industry too and see these fun keyword icons like "e-commerce," "customer support," "executive," "sales and marketing."
Working from home has never been easier. Jobspresso makes us picture working from a cafe, and we don't have a problem with that.
If you want to work from anywhere or from home, Jobspresso makes a great remote job site.
The jobs are 'expertly curated' and fall into categories of 'tech, marketing, customer support and more.' 
To apply, look at the job description and qualifications. 
You can also look at industries and job functions like marketing, project management, design, UX, customer service, writing/editing, and sales.
While the name of Working Nomads definitely makes us picture being a digital nomad somewhere like a cool trendy city, the job sites at WN are for professionals who want to work from anywhere, from their home offices or while being a digital nomad.
Among their extensive list of industries for remote jobs, there's healthcare, human resources, administration, legal, consulting, customer success, writing management and sales.
Remotive.io wants you to find the 'best remote jobs' at the 'best remote companies. 
Start by looking at software development, customer support, customer success, design, marketing, sales, and product jobs in their top categories.
If you don't fit into any of these categories (as we don't, for the most part), you can try 'all others,' which will point you toward remote job postings for other roles.
With these categories in mind, check out the remote job listings for positions in people operations, leadership, Google Analytics, illustration, YouTube, legal operations, and customer behavior positions.
JustRemote will give you a powerful job search tool with the main idea of discovering jobs that aren't listed on other job sites.
Does that sound cool? It should, because they've built and now maintain a massive collection of high-quality remote companies in the world, and it's all accessible at a small fee.
The job listing site provides remote developer jobs, remote marketing jobs, remote business and exec jobs, and design jobs.
Stack Overflow job listings are going to be a great idea if you're already in the tech world and you have a solid tech skillset while searching for your next remote job on the internet.
These jobs are typically on job sites like Stack Overflow, Remote OK and Hacker News. 
Are you looking for a remote gig as a senior back-end developer, for example, and want to work with a fully remote or virtual team? If you can't answer that, we can't help you.
Remoters was created to help digital nomads find jobs that work for them. 
They list job sites in software development, digital product marketing, translation, virtual assistants (VAs), virtual management, and virtual sales roles.
In addition to the remote work job sites, Remoters offers advice on interviews, events, coworking/co-living spaces, and how to start a blog. 
They also have a whole portion of the website dedicated to tools for remote workers.
NoDesk is a cool site for remote jobs and resources — right in your pocket. They curate the best articles about remote workplaces and make sure you're up to date with the latest remote news.
Check out the remote job listings on these job sites for tech positions including customer support, design, engineering, marketing, operations, product, and sales.
Dynamite Jobs leverages hundreds of job sites to find you the remote gig you want, whether full-time, part-time, or contract. 
Their mission is to get you a job, in the tech space, that you actually want, and they promise there's an open remote position waiting for you.
Dynamite Jobs lists remote jobs in business development, content marketing, graphic design, finance, HR, SEO, technical support, UX/UI design, multimedia production, and writing from companies like IBM.
The name says it all here as well: Skip the Drive! In fact, this site has a telecommuting calculator that lets you see how much working from home can save you on gas and parking costs.
Listing mostly remote and virtual jobs, there are ways to find small task jobs or part-time remote jobs in addition to full-time remote jobs on this job site. 
Most of the companies fall into the tech categories, with listings from remote companies like GitHub, GitLab, Doist, Buffer, and BambooHR.
There are even some specialty job sites, like remote developer jobs for bilingual professionals, remote developer jobs for Python experts, entry-level remote jobs, and healthcare job sites. And even remote jobs for Linux professionals.
Dice is a premier tech job site for companies seeking software developers, technicians, and coders.
Check out Dice's remote job listings for some great tech positions, including remote tech careers and remote career development resources. Remote job postings range from Scrum Masters to Android Developers to Salesforce Developers to Project Managers, and more!
Remotees is a pretty simple website that lets you search for mostly remote tech jobs and look at a list of 100 remote tech companies.
There are full-time and part-time remote jobs. 
Remote jobs include remote account manager, remote backend software engineer, remote data engineer, and remote software architect. Jobs listed as remote-friendly or completely remote include ClearScale, Weebly, CarGurus, Clevertech, TaxJar, WalletHub, MessageBird, iFit, and X-Team.
Indeed is a well-known job site that's worth checking out. 
There are remote jobs listed here, at the remote job filter that will yield all the remote jobs. 
In addition to remote jobs, you can see company reviews and salaries on Indeed's website.
If you've applied to a few jobs, we suggest logging in regularly to Indeed, as there's an "In-the-Hole" messaging icon in the top right corner and employers may contact you for additional action needed after applying through the site. It pays to stay on top of things!
If you have not looked for remote jobs yet on LinkedIn, what are you waiting for? 
LinkedIn has remote job postings in addition to job listings in specific locations (or all over the world).
Finding a remote job is complicated and time-consuming. 
The harder you look the fewer results you get. 
LinkedIn, even for remote jobs, shows you if one of your connections (meaning 'friends') has a professional connection to the employer, or if alumni of your university work there. 
It helps to reach out for an introduction or inbound referral, as there's never a bad time to be networking.
The Muse is a helpful resource to anyone looking for how to find remote work. 
In addition to a hefty number of remote positions, The Muse has a great newsletter that covers all kinds of topics, from how to be a successful employee, to how to ask for a raise, to things you should never do at work.
In any case, if you want to work remotely and do a product manager job, you can find part-time teaching positions or remote job postings for experienced engineers in tech on job sites like Tech Jobs Plus and Remote OK.
In any case, their remote job listings can be filtered by both "job level" and "company size".
The Idealist job a search engine is a powerful tool for both employees and employers to connect on the idea of change. 
It helps you keep current with available opportunities, and makes it easy to take action with a number of different filters.
If you want to use job sites to find relevant jobs, you'll be out of luck. These sites don't allow you to filter towards remote-only listings. 
However, if you head over to the left-side filters, you'll see "Remote/On-Site" and can easily tick the box for "Remote" to show remote-only listings. In addition to jobs. 
If you check out Idealist's home page, they have ways to connect online in communities and good ideas for taking action on their blog.
Remote.co is our final suggestion for the best way to find job sites that hire remote workers, especially for full-time opportunities..
Remote.co is a place to find remote work or post remote jobs, with a goal of helping people find and do great work they love no matter where they live or how they like to work. 
It's a place for all things remote work, with sections for both jobs and for employers to learn about what it means to run a virtual team.
Remote.co has a remote work blog focusing on digital nomad topics for thought, career pivots, and learning to work from home.
If it's your first time transitioning to a work-from-home office – all of this will have keywords like remote work, work from home, and digital nomad.
For jobs, there are remote job opportunities in sales, marketing, healthcare, QA, teaching, and customer service. 
After all this, you can explore their website for even more knowledge and learning resources for growing remotely and 'mobile work' on job sites.
You may know Glassdoor as that website where you must sign in to view reviews of companies, but did you know the site also has job listings?
While Glassdoor is best known for full-time roles, you can filter by part-time remote jobs, temporary remote jobs, contract remote jobs, and internship-level remote jobs on job sites.
You may know SimplyHired as the site with access to millions of jobs, but it's really only useful for freelancers trying to find new clients.
Speaking of new clients, how many do you have?
To narrow down the search when you're actually looking for work that lets you remotely work from home, simply put "Remote" into the Location filter and find jobs as diverse as Data Entry Assistants to Medical Researcher jobs and Real Estate Lead Gen Specialists.
Maybe you've heard ads all the time for Remote Jobs as we have. 
This is another job site you can view from your couch that lets you filter location by choosing "Remote" as an option. 
Using this site, you can see salary comparisons of jobs and a wide range of remote job listings from senior project manager roles to customer service representatives.
Did you know that you could probably be searching for remote jobs on Craigslist?
It's not completely straightforward, as you do have to carry out your remote job search by first going to your city through their global homepage. 
After you do that, you can search for remote jobs by city. 
If you have a ton of time on your hands and are looking for a remote job posting, you could do it for every city in your country.
Virtual Vocations is a job site for professionals who want remote work. 
Their site caters this remote job search service to full-time professionals who want flexible work, professionals that already have a job and want supplemental remote income, and even students with part-time or internship-level jobs.
Virtual Vocations wants to make the job search process faster, easier, and more productive. 
They have a free access level of membership that will get you limited listings, and a paid premium membership that will get you access to all remote job listings, and access to online classes that will help you with your job search.
Conclusion
One of the most common questions from readers considering whether or not a remote job is right for them is if they can actually still work for a great company and still earn a comparable income. 
You can today.
Just a few of the most recognizable brands currently hiring remote positions include companies like Apple, Walt Disney Company, American Express, Cigna, Farmers Insurance, Merck, Adobe, Dell, Pfizer, Intuit, Cisco, MetLife, Wells Fargo, and Verizon… 
So, check out the sites above and let your search for a new job on a job site begin.
Our pick: Jobrack – Easy to create a profile and start scouring the latest jobs. If you do have issues finding a job or applying to one, this company offers to counsel.
Looking to build your dream remote home? Get inspired from our article on the top remote home designs.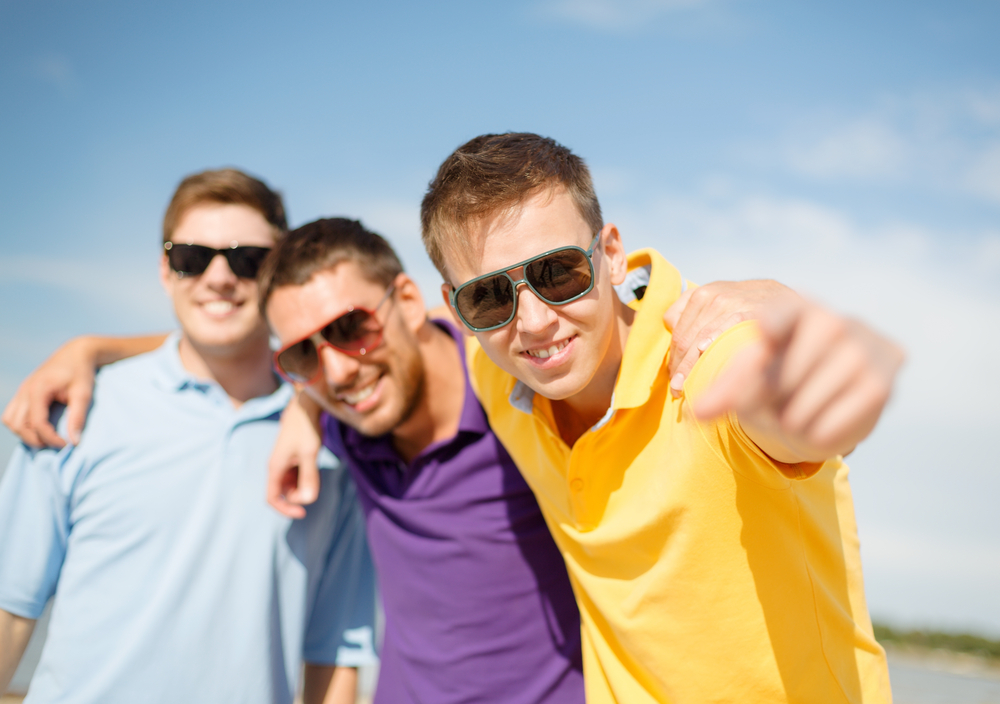 Arben G. and Will Do. – Friends since they met on Work on Travel in the States, they have been writing exhaustively about how not to do business and still make tons of money and every aspect of business for Direktorium.
When they're not writing about business, they don't know what to do and go back to writing about business. True friendship lasts even in business! (Arben is in yellow, and Will in purple shirt. Nobody knows who the douche on the left is).