Foreword by your authors
Ljubljana, the enchanting capital of Slovenia. Misho and I still reminisce about our first foray into this fairy-tale city. Nestled along the banks of the Ljubljanica River, Ljubljana is a blend of rich history and modern vibrancy.
One evening, as the sun cast a golden hue over the city's iconic Dragon Bridge, we found ourselves in a bustling square, drawn by the melodic strains of an accordion. A street musician, with a twinkle in his eye, played tunes that seemed to echo the city's soul. As we tapped our feet, a local named Ana approached us, sharing tales of Ljubljana's legends, from the mighty dragon that once roamed its hills to the love stories whispered along its riverbanks.
With every step in Ljubljana, history intertwines with the present, and every corner holds a story. For Misho and me, it wasn't just a city; it was a living, breathing narrative, waiting to be explored and cherished.
Quick Intro 
Ljubljana, the vibrant and picturesque capital of Slovenia, is a city full of surprises!
From its ancient architecture and stunning natural landscapes to its lively nightlife and thriving cultural scene, this beautiful city has something for everyone.
The city is particularly beautiful during the winter days, when the snow blankets this romantic city, BUT, as with any Balkan place, anytime is a good time to visit.
If you're looking for an unforgettable holiday experience, you simply must explore all the best things to do in Ljubljana.
Grejmo!
But first, let's start with some basics.
10 Tips Every Traveler Should Know Before Visiting Ljubljana
If you're planning a visit, here are 10 tips from our adventures in Slovenia's charming capital:
Pedestrian Paradise: The city center is largely car-free, making it perfect for leisurely strolls. Explore the winding streets and discover hidden gems at every turn.
Ljubljana Castle: Take the funicular or hike up to this historic fortress. The panoramic views of the city from the top are absolutely breathtaking.
Local Cuisine: Dive into Slovenian flavors. Try dishes like "kranjska klobasa" (Carniolan sausage) or "štruklji" (dough rolls with various fillings). Misho swears by the cream cake!
River Cruises: The Ljubljanica River meanders through the city. Consider taking a boat cruise to see Ljubljana from a different perspective.
Green Spaces: Ljubljana is one of Europe's greenest capitals. Spend a relaxing afternoon in Tivoli Park or along the riverbanks.
Local Markets: Visit the Central Market to buy fresh produce, local crafts, and delicacies. It's a vibrant spot to immerse yourself in the local culture.
Cycling: Ljubljana is bike-friendly, with numerous cycling paths. Consider renting a bike to explore the city and its surrounding areas.
Festivals: The city hosts various cultural events and festivals throughout the year, from the Ljubljana Festival in summer to the December festive lights. Check the local calendar for happenings during your visit.
Sustainable City: Ljubljana was the European Green Capital in 2016. Embrace the city's eco-friendly initiatives, from recycling to using sustainable transport.
Day Trips: Ljubljana's central location makes it a great base for day trips. Consider visiting the picturesque Lake Bled, the Škocjan Caves, or the wine regions of Goriska Brda.
Ljubljana, with its blend of history, culture, and natural beauty, offers a unique experience for every traveler. Embrace its charm, and perhaps you'll leave with stories and memories as cherished as the ones Misho and I have from our Slovenian escapades. Safe travels!
When To Visit Ljubljana?
Misho and I have ventured there through various routes. Here's a guide on how to reach this enchanting Slovenian capital:
By Air:

Ljubljana Jože Pučnik Airport (LJU) is the primary international gateway to the city. It's located about 25 kilometers north of Ljubljana.
Upon landing, you can take a shuttle bus, taxi, or rent a car to reach the city center. The journey typically takes around 30 minutes.

By Train:

Ljubljana's central train station is well-connected to other major European cities like Vienna, Munich, Zagreb, and Venice.
The station is centrally located, making it easy to transition to your accommodation or start your city exploration right away.

By Bus:

The main bus station is adjacent to the train station. Buses are a popular and efficient way to travel in this region. Ljubljana is well-linked by bus to cities within Slovenia and neighboring countries.
Tickets can be purchased online, at the station, or directly from the bus driver.

By Car:

If you're coming from neighboring countries, driving to Ljubljana can be a scenic adventure. The city is well-connected by a network of highways.
Ensure you have a vignette (toll sticker) when using Slovenian motorways. They can be purchased at border crossings, gas stations, and post offices.

By Bike:

For the truly adventurous, cycling to Ljubljana can be a rewarding experience, especially during the warmer months. Slovenia boasts a network of well-marked cycling routes.
Ok, let's check out every thing to do in Ljubljana in detail.
Ljubljana Castle
Grajska planota 1, 1000 Ljubljana, Slovenia || every day from 10 AM to 7 PM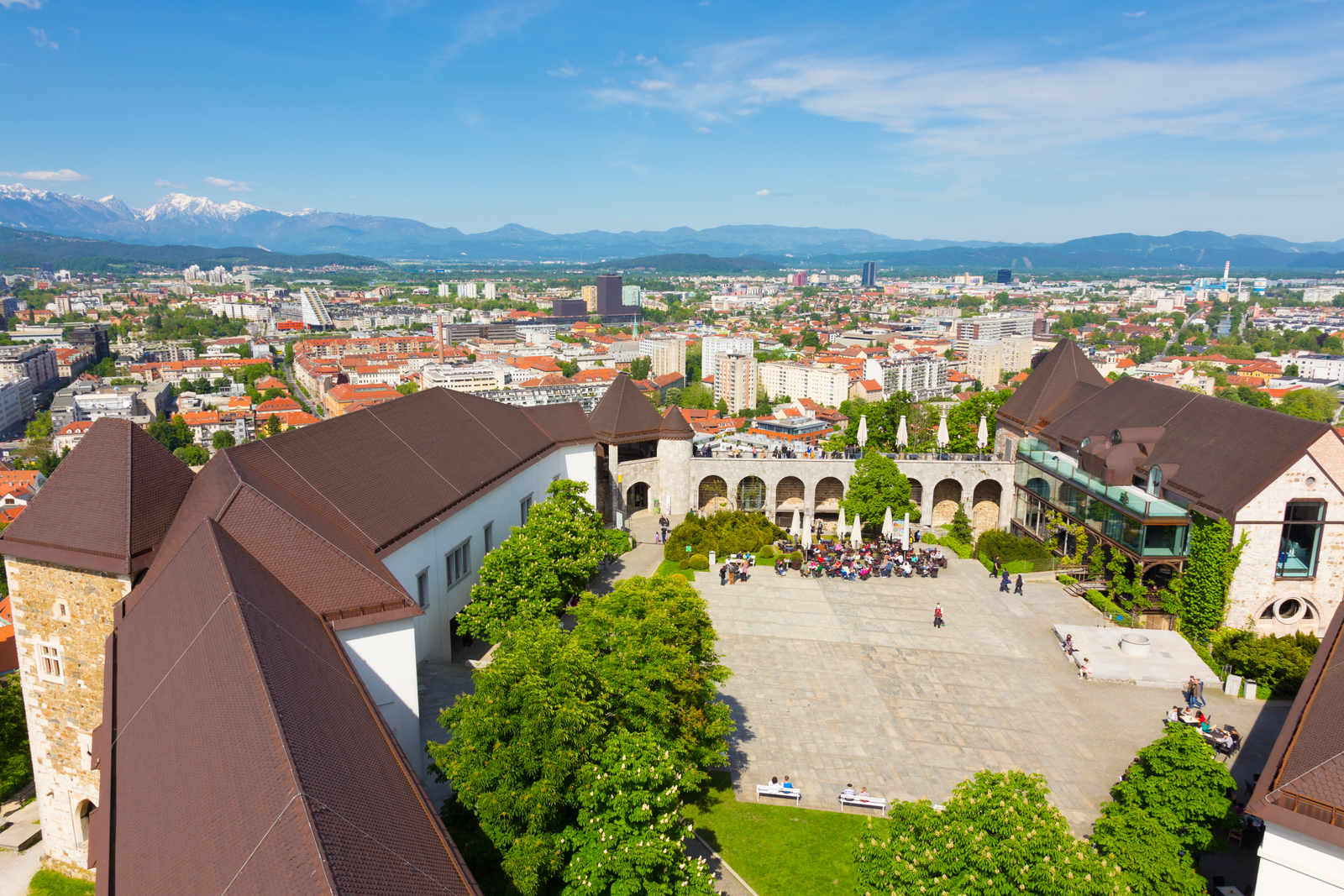 What is it
Ljubljana Castle is one of many castles in the city, however, it stands out as the most magnificent and popular.
If you have the courage you can try the hike up on foot, and if not, there's a cable car and a train leading to it.
Besides being a museum, Ljubljana Castle also serves as a venue for cultural events, family activities, dance nights, and outdoor movie screenings dubbed 'Film under the Stars' during summer.
There are several facilities located in the castle, like an art gallery, café (Grajska kavarna), nightclub (Jazz Club Ljubljanski grad), wine bar (Grajska vinoteka Strelec), and two restaurants (Strelec and Gostilna na Gradu).
Brief history
The castle has changed quite a bit since it came into being 900 years ago. The infantry forts of the 16th century gave way to more extensive initiatives in the wake of the Ottoman invasion, giving rise to the role of the fortress as a shield in the area.
In 1335, the Habsburgs assumed authority over the present-day Slovenia region, tearing down the fortress of the Spanheim family which was already on the hill. During the second half of the 15th century, they commenced constructing a new one that remains to this day.
Initially, it was composed of just walls, turrets, and wooden huts and over time the fortress acquired the form that it holds presently. In the 1970s, the refurbishment commenced and currently, the castle is a favored sightseeing spot for both local and overseas travelers.
3 fun facts about Ljubljana castle
The Viewing Tower stands as the apex of Ljubljana, thus offering tremendous vistas of the city and far beyond the Alps.
Go around the Castle and you'll observe some peculiar-looking gaps that aren't windows, one set with triangular apertures at the bottom, another with round ones.
It possesses a plethora of areas and chambers to experience over 500 occasions annually, ranging from concerts to lectures, nuptials to expositions, diplomatic gatherings to comedy performances.
Tivoli Park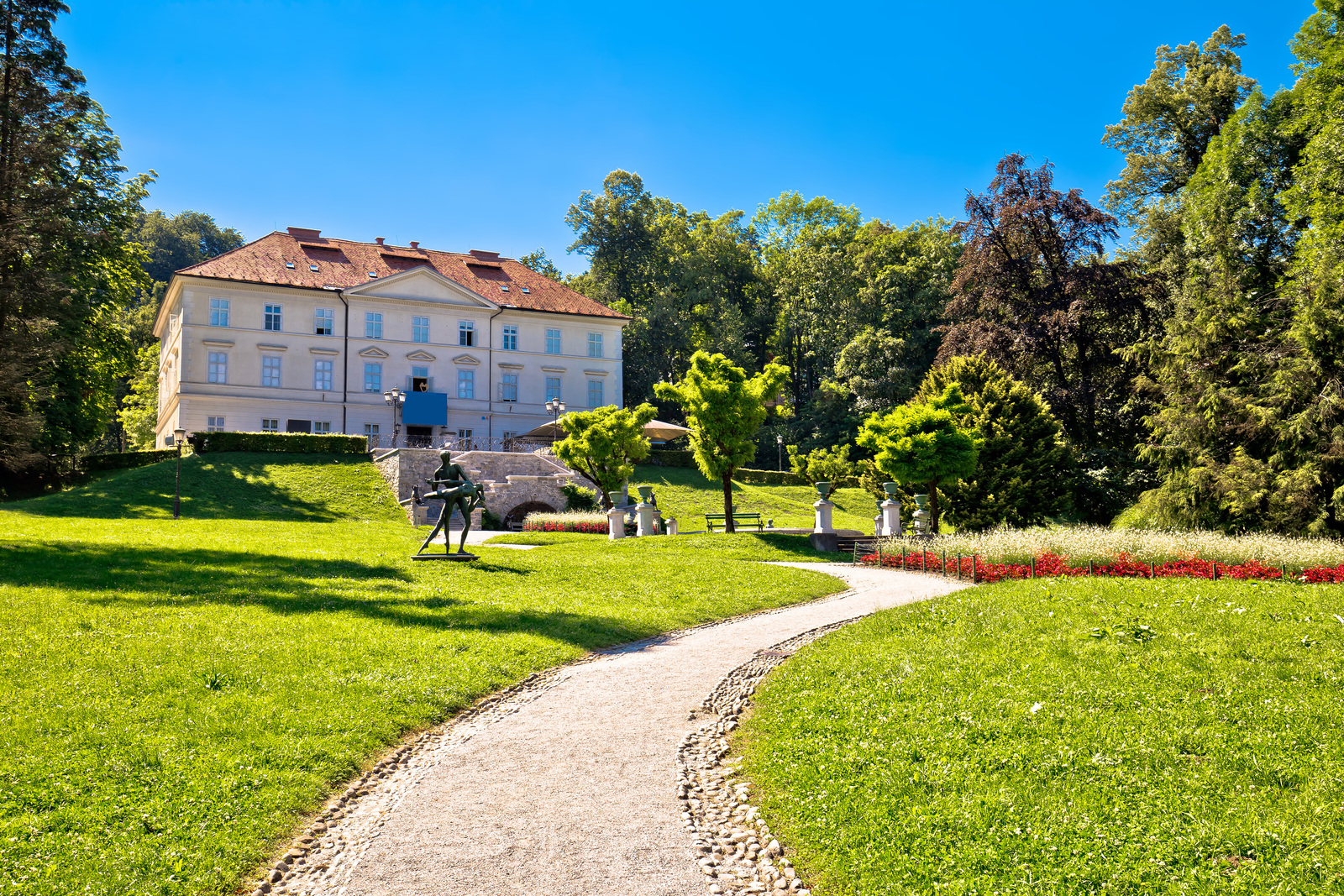 What is it
Extending all the way to the downtown area, Tivoli Park is the biggest and most picturesque park in Ljubljana.
Tivoli Park and Mansion are located approximately eight blocks away from the Ljubljanica River and the old town, easily reachable on foot or by bicycle from the main sights in the city. This park was formed by combining two separate parks that were situated close to two manor houses.
The park spans over a surface of about five square kilometers, merging into the inclines of Rožnik Hill and its numerous paths for walking.
In addition, this area offers walking and biking paths, mini golf courses, recreational areas as well as significant cultural hubs such as Tivoli Mansion and the Museum of Current Slovenian History.
Brief history
The invention of this was attributed to the French engineer Jean Blanchard in 1813. The park has seen many upgrades and re-landscaping throughout its lifetime, including the addition of a pond in 1880 at the west end of the park.
Architect Jože Plečnik fashioned the Jakopič Promenade heading towards Tivoli Mansion. The promenade has gained notoriety as a popular outdoor display area for expansive photographs.
At the beginning of the 19th century, when Franz Joseph I. of Austria purchased Podturn Manor, it became known as Tivoli. The public subsequently called this area between Podturn Manor and the mansion Tivoli Park.
3 fun facts about Tivoli park
During the summer months, take advantage of the outdoor swimming pool.
Take a stroll through Tivoli Park and investigate Slovenia's history under socialism or its lively subcultures.
Go to Tivoli Park with a tour guide to get a feel for the country's past and its counterculture.
Dragon Bridge
Resljeva cesta 2, 1000 Ljubljana, Slovenia || every day open 24 hours except for Wednesday (Prešeren Day),  hours might differ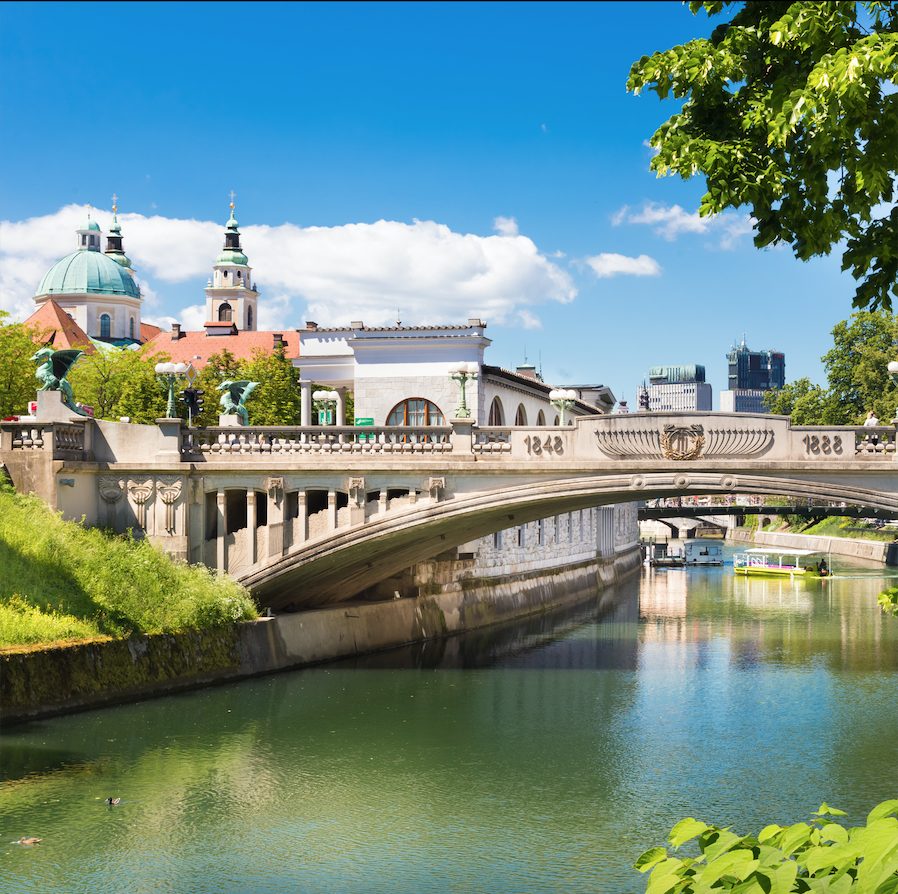 What is it
Most individuals who have not been photographed next to the Dragon Bridge dragon can hardly attest to having visited Ljubljana. It's a magical, mythical and one of a kind bridge (you can't say that too often right?)
The dragon statues, which have the appearance and allure of being wise and semi-real (to the advantage of those who assume that dragons might be real), are a revolutionist work of art. Consider visiting it early in the morning to guarantee you don't have to deal with large crowds.
Brief history
Built between 1900 and 1901, it was the current European iteration of the world's first reinforced concrete construction and the largest bridge of its kind in Europe.
The Dragon Bridge was designed by the famous architect Jurij Zaninovic, a student of the Austrian architect Otto Wagner, who studied under Plecnik, the well-known Slovene architect.
The dragons signify the city's beginning and have become the symbol of Ljubljana. The bridge's initial embellishments also encompass the parapet lamps, which used to be powered by gas. Local legends say that upon crossing the bridge, the dragons swish their tails.
Our question is, where are the hobbits and where is the gold?
The Ljubljana Old Town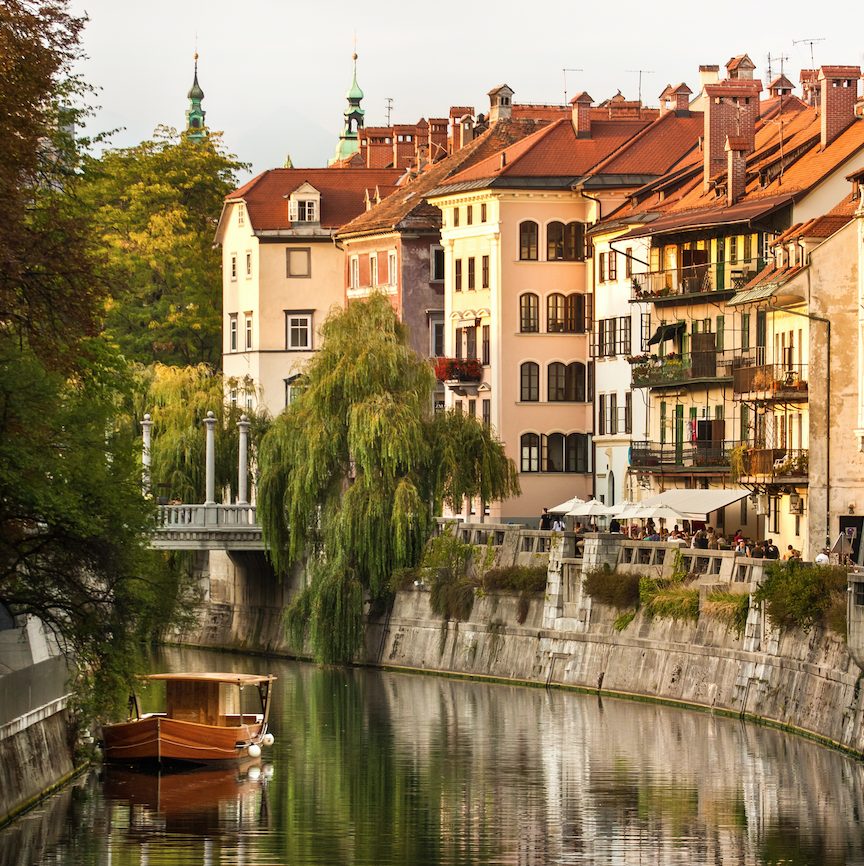 What is it
Ljubljana Old Town is one of the most charming and beautiful places in Slovenia. Located in the center of the city, this ancient part of Ljubljana offers a unique combination of stunning architecture, interesting culture, and exciting entertainment.
The cobbled streets are lined with colorful buildings that date back to medieval times and tell stories about this city's rich history.
There are many cultural institutions such as museums, galleries, and churches located within the old town walls making it easy to take a tour around these historical sites. Visitors can also explore markets full of local products or enjoy a cup of coffee at one of many cafes scattered around the area.
Brief history
The Old Town or the downtown area is home to a unique blend of the medieval and the modern world. The society of Ljubljana Old Town in recent decades makes efforts to restore and preserve buildings that date approximately from the Middle Ages to the present times.
One of the very early settlements of the Middle Ages was the Mestni trg square. Soon after the medieval age, Baroque architectural buildings started to replace the medieval structures in town.
Standing next to it is the Fountain of the Three Carniolan Rivers, sculpted by Francesco Robba, a famous sculptor. The central square of the historical Ljubljana evolved from a crossing place of old Ljubljana, which was the local population's gateway.
2 fun facts about Ljubljana Old town
It sits on the banks at the edge of the town beside the castle.
It's said to be the most walkable of all capital cities on the continent.
The Triple Bridge
Adamič-Lundrovo nabrežje 1, 1000 Ljubljana, Slovenia || every day open 24 hours except for Wednesday (Prešeren Day), hours might differ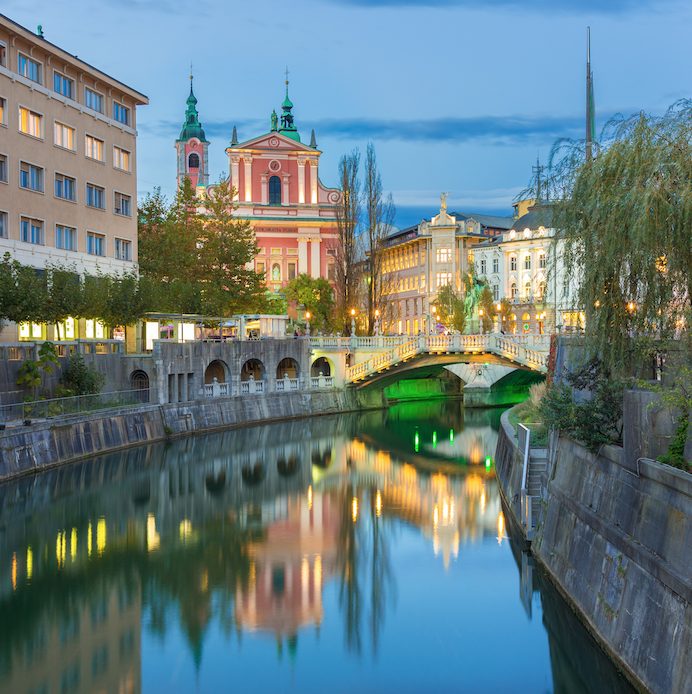 What is it
The Triple Bridge in Ljubljana, Slovenia is an awe-inspiring and unique architectural marvel. Located in what is arguably the most vibrant and charming city in Eastern Europe, this bridge has become a symbol of modernity blended with tradition.
From the moment it was completed in 1932, this bridge has been captivating visitors from all around the globe who come to appreciate its beauty and seek out its rich history. This three-arched stone structure stands majestically over the Ljubljanica River and offers stunning views of both Old Town Ljubljana on one side and the bustling capital city on the other.
The bridge was designed by famous architect Joze Plecnik, whose vision for integrating contemporary design into traditional architecture can be seen throughout the city today.
3 fun facts about the Triple bridge
The bridge was initially named Old Bridge, then Lower Bridge.
Two new adjacent bridges were built in 1932 and were planned to handle pedestrian traffic, leaving the central bridge for vehicles.

The Three Bridges are called 'Tromostovje' in Slovenian.
The Ljubljana Skyscraper
Štefanova ulica 1, 1000 Ljubljana, Slovenia || from Monday to Saturday 9 AM – 12  AM Sunday 12 – 10  PM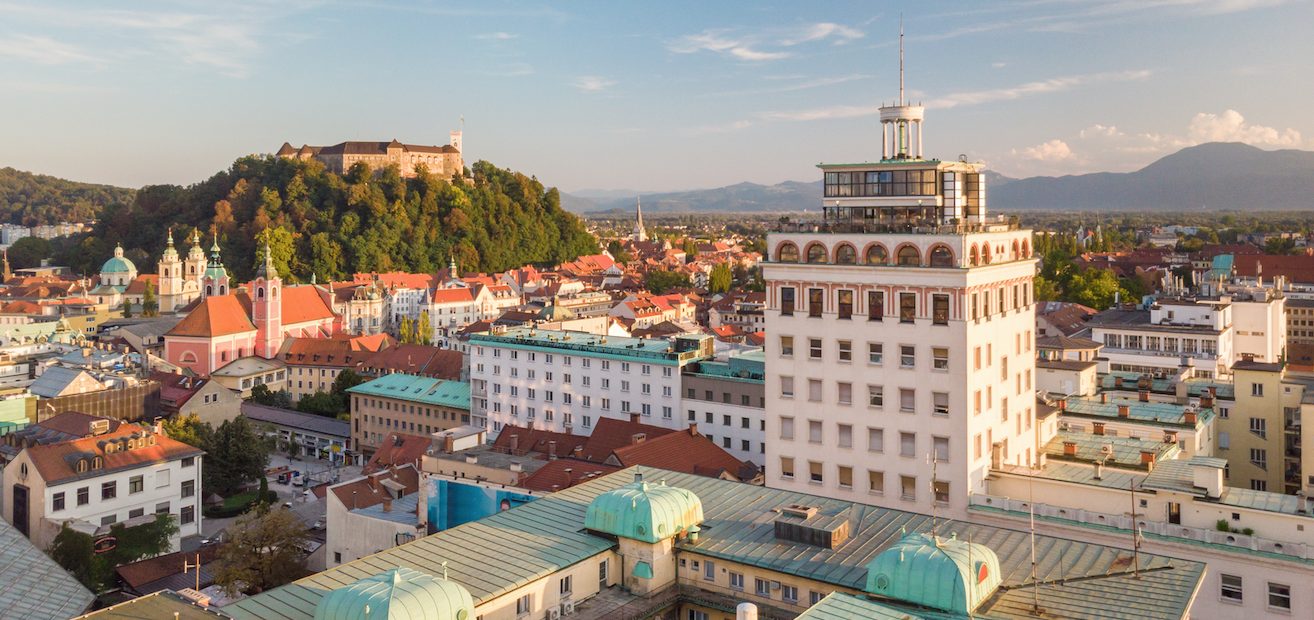 What is it
The Skyscraper is a distinctive high-rise in Ljubljana, Slovenia. Its thirteen stories reach a height of 70.35 m (231 ft). Like most office buildings, the Neboticnik skyscraper is primarily operational over the course of daytime hours. However, the lower floors of the building are bustling with stores and restaurants.
The sixth to ninth floors are strictly for residence use. The first floor has a lounge, cafe, and observation deck. It's an interesting place to visit, but if you're looking to go away from skyscrapers and enjoy more of the local culture, we won't blame you!
Brief history
The construction of the building began on 19 April 1931 and was completed on 21 February 1933. It was the tallest building in the Kingdom of Yugoslavia, and the ninth-tallest high-rise in Western Europe.
Created by the Slovenian architect Vladimir Ubic for the Pension Institute, the building's owner, the Multifunctional Center was a work of architectural design.
Metelkova
Metelkova ulica 10, 1000 Ljubljana, Slovenia || every day open 24 hours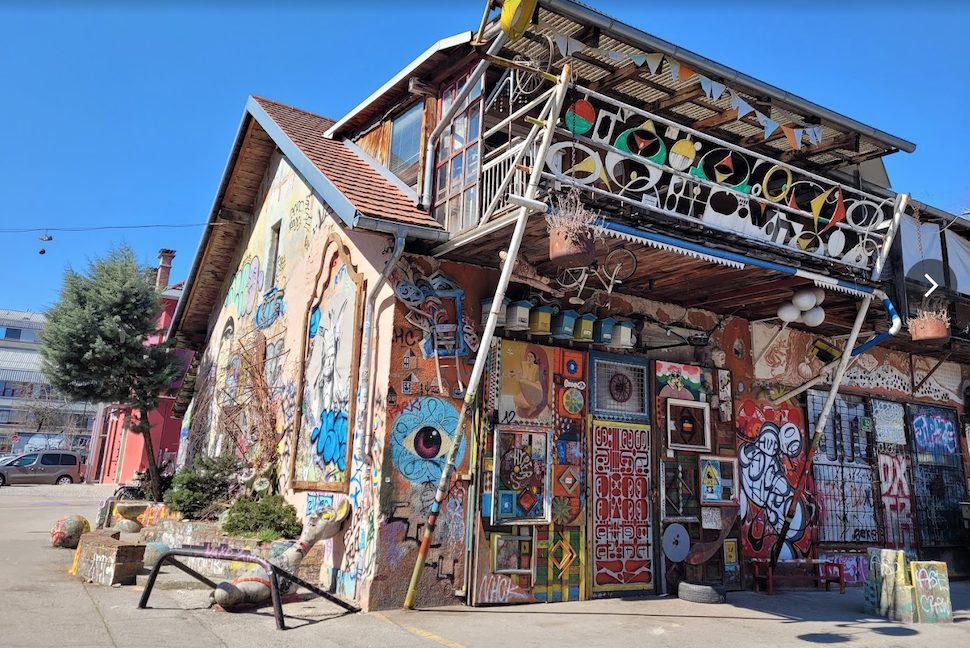 What is it?
Metelkova is a self-governing culture area usually compared to Christiania in Copenhagen. It was once a military base. It's separate area within Ljubljana, situated only a brief stroll away from the downtown area. Metelkova is where the artists, designers, punks, activists, and students gather.
The peaceful setting helps keep such an important sense of security that even your looks or where you've come from don't matter.
Brief history
Constructed in 1911 by the Austro-Hungarian military, the location was abandoned in 1991 when Slovenia achieved sovereignty from Yugoslavia. It wasn't long before groups of squatters began moving in, but in 1993 the Slovenian government tried to demolish the old barracks. 
Activists and trespassers preserved the location in spite of the administration never surrendering. Several of the structures have been demolished in recent years. One of the buildings known as the Old School was already pulled down in 1997, and another one, known as the Small School, was pulled down in 2006.
The inhabitants of Metelkova again vowed to reconstruct the school in a manner that would illustrate the political and cultural advancement of the population.
The National Museum of Slovenia
Muzejska ulica 1, 1000 Ljubljana, Slovenia || from Monday to Wednesday 10 AM – 6 PM (Wednesday (Prešeren Day hours might differ) Thursday, 10 AM–8 PM Friday, 10 AM–6 PM, Saturday and Sunday 10 AM–6 PM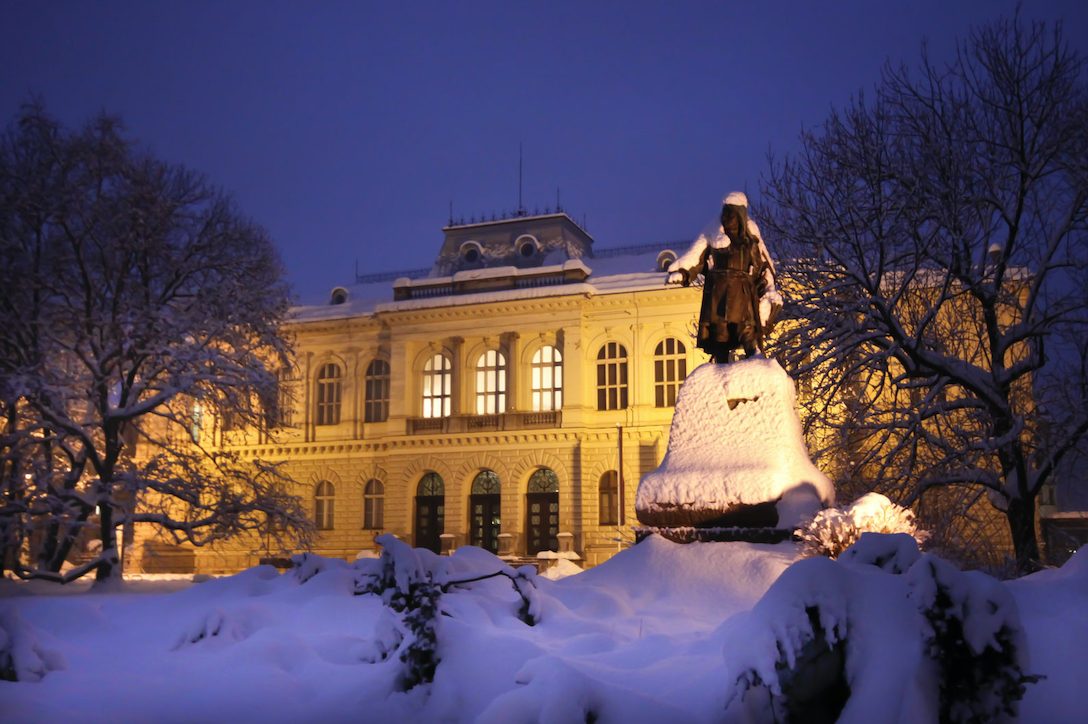 What is it?
Established in 1821, it is one of the oldest museums in Europe and holds a great deal of historical significance to Slovenians.
It houses a diverse collection that reflects the rich history and culture of the country, including archeological artifacts from prehistory to modern times; paintings, sculptures and graphics from 19th century Slovenian artists; documents and photographs related to World War I; furniture and textiles from various periods; as well as collections dedicated to natural history.
The museum is also home to a library with more than 70 thousand volumes devoted to archaeology, art history, ethnography and other topics related to Slovenian culture. Here, you can observe the most ancient musical instrument in existence, a 60,000-year-old Neanderthal flute from the Divje babe cave.
Brief history
It was constructed in 1888 to serve as the Carniola Provincial Museum – Rudolfinum. The National Museum of Slovenia is housed within a neo-Renaissance palace situated in the center, constructed between 1883 and 1885 per plans by Viljem Treo.
This museum is the oldest in Slovenia and it provides an extensive look into the nation's vibrant past and cultural identity. Each item, ranging from classic household items to modern inventions, serves as a reminder of Slovenia's past and narrates its own special narrative.
Bled Lake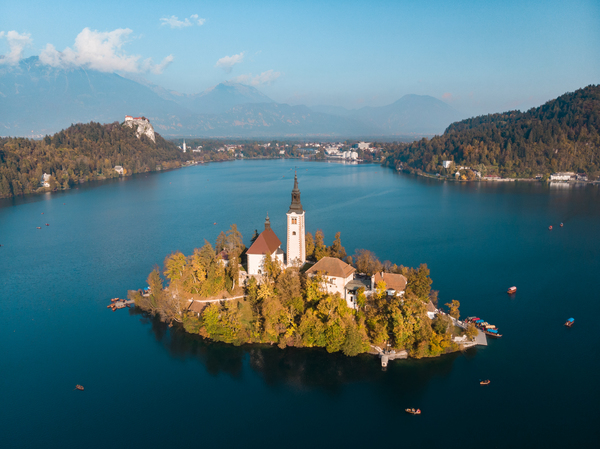 What is it?
As you gaze across the pool of unbelievably azure water, to the timeless church in the middle, and beyond to the Julian Alps, you'll get why Lake Bled is one of the most frequented tourist spots in Slovenia.
Lake Bled is renowned as one of the premier tourist locales in all of ex-Yugoslavia, and although it is quite celebrated, it remains an idyllic spot to be at one with nature and experience some of Slovenia's most stunning natural sights. Everyone will find something they like here.
Cruise the lake, discover the exceptional past of the chapel, ramble around the lake or just indulge in some of the regional cuisine and beverages and take pleasure in the beautiful sights. Lake Bled boasts a plethora of activities in a small space and is conveniently situated near Ljubljana.
Brief history
Lake Bled is also the location of an astonishing fairy tale: The Tale of the Magic Bell. Once upon a time, in the castle of Bled, a young widow lived.
She cherished her husband deeply and, in his memory, she went to the islet by the lake regularly. One day she concluded that she would use up all her wealth and order a bell for the island's little chapel.
Tragically, the vessel carrying the freshly completed bell to the island sank after it was pounded by a frightful tempest. It is said that the faint sound of a bell can still be heard echoing from the depths of the lake.
3 fun facts about lake Bled
In the summertime, thousands of vessels traverse its crystalline waters, and in July Bled holds the 'Bled Days and Bled Night' celebration which entices people from all over the nation.
The most remarkable experience is in the evening when the vessels travel down the lake, leaving behind a path of 15,000 eggshells with candles inside that drift across its surface.
The local bakery, renowned for its classic cream cakes, is responsible for providing eggshells.
The Ljubljanica River
All Across Ljubljana, Slovenia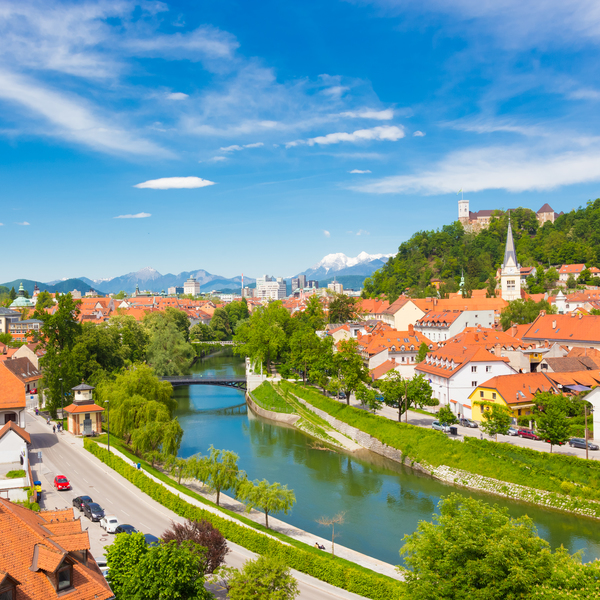 What is it?
The Ljubljanica River courses through the heart of historic Ljubljana. Currently, the river banks are the focal point of Ljubljana's social life.
The vibrant restaurants and street markets that line the canals and attract tour boats are an especially joyous sight for sightseers on the river. You can hire a canoe, kayak, or paddleboard and cruise the river independently.
Brief history
From Roman times to the construction of the railway in the mid-19th century, Ljubljanica was a major trade and supply route. 
During the Roman period to the mid-19th century, Ljubljanica was a major trade route and supply route. Ljubljanica is believed to have been first spanned by a bridge in the Roman period.
2 fun facts about the Ljubljanica river
The entire length of the river is 41 kilometers.
The river has attained global renown amongst treasure seekers, who are in search of relics from bygone eras – ranging from ancient civilizations to more well-known ones such as the Romans and Celts.
Questions Travelers Ask When Visiting Ljubljana
Is Ljubljana worth visiting?
The answer is unequivocally yes! This vibrant city offers both stunning architecture and beautiful nature scenes to explore.
For example, the iconic Ljubljanica river flows through the city centre providing a great backdrop for photos or simply wandering around exploring. Plus, there's plenty of monuments like Triple Bridge and Dragon Bridge which are steeped in history.
If you want to get up close with some nature then nearby Tivoli Park has plenty of spots where you can relax and enjoy the surroundings.
What is Ljubljana known for?
Located along the famous banks of the Ljubljanica River, this picturesque city is known for its diverse cultural attractions, historic architecture, and unique cuisine.
The city's culture revolves around its lively art scene, with a variety of galleries and museums that feature modern Slovenian art.
The city also has an impressive array of architectural monuments from its centuries-long history as part of different empires throughout the years. Of particular note are the Baroque buildings found in Old Town, which date back to the 16th century.
Why is Ljubljana the city of dragons?
Ljubljana is the capital of Slovenia, and it has been nicknamed "the city of dragons". But why? The answer lies in its unique history and culture.
This nickname was first adopted during the 19th Century when Ljubljana was part of the Austro-Hungarian Empire. During this time, a dragon statue was erected in the center of town as a symbol for strength, courage, and protection.
This has since become an iconic landmark for Ljubljana – even appearing on its coat of arms! Furthermore, dragons are believed to have been present in Slovenian mythology since ancient times; their presence still felt today through various folk tales that are passed down from generation to generation.
The dragon's influence is also visible throughout Ljubljana's architecture and art scene.
Why is Ljubljana called Ljubljana?
Ljubljana, the capital of Slovenia, is a city that many people have heard of, but few know why it's called Ljubljana. This unique name can trace its origins back centuries to the early inhabitants of the area.
The exact origin of the name Ljubljana isn't known for certain, but theories suggest it comes from an ancient Slavic word meaning "beloved" or "dear one." It may also be derived from another word meaning "youthful and strong."
These meanings could refer to either a person or place and indicate that it was once a beloved location for this group of people. Regardless of its origin, the name has come to represent what makes this city so special: its vibrant cultural scene and friendly atmosphere.
Is 3 days enough in Ljubljana?
Definitely yes! While it may not be enough time to visit every attraction in the city, three days can still provide travelers with an exciting glimpse into the unique culture that makes Ljubljana such a special place.
Start by exploring some of the city's most iconic landmarks such as Ljubljanica River, Dragon Bridge and Prešeren Square. Then head out on a day trip to Lake Bled or Postojna Cave which are both within close proximity of the city center.
Best day trips from Ljubljana?
Where to stay in Ljubljana?
Whether you are looking for a luxury hotel or a more budget-friendly option, there is something to suit everyone's needs when it comes to finding accommodation in Ljubljana. Hotel Cubo offers luxury accommodations right in the center of the city. This 4-star hotel features modern rooms with views of either the courtyard or Old Town, as well as amenities such as an outdoor pool and spa.
For travelers looking for something more affordable, Hostel Celica provides comfortable and clean rooms at an unbeatable rate. Located just a short walk away from downtown Ljubljana, this hostel also features an onsite bar and restaurant that serves traditional Slovenian cuisine.
How to get to Ljubljana?
If you're planning a trip to Ljubljana, you may be wondering how to get there. Fortunately, there are a few options available for travelers to get to Ljubljana.
The quickest way would be to fly into Jože Pučnik Airport which is located 27km from the city centre. From the airport, you can take a bus or taxi to your destination in Ljubljana. There are several international flights that arrive at this airport from major cities around the world including London, Paris, Munich and Vienna.
Wrapping Up The Best Things To Do In Ljubljana, Slovenia
In conclusion, Ljubljana is a charming capital city that offers something for everyone, whatever their interests may be.
From the vibrant nightlife to the interesting architecture and stunning nature, there are endless possibilities of things to do in Ljubljana. Whether you're looking for a day of relaxation or an exciting adventure, Ljubljana has it all! So what are you waiting for? Pack your bags and discover all this amazing city has to offer!
Looking for more things to do in Slovenia? Check out our guide on the astounding nature and places to visit in Slovenia!
Are you a nomad looking for more info on how to nomadize Slovenia? Check our Digital Nomad Guide For Slovenia.
If you're traveling to Belgrade, check out our things to do in Belgrade article!
Traveling to Sofia, Bulgaria instead? Here's an in-depth guide to the best things to do in Sofia! Maybe even Skopje?
Going south to Zagreb? Check our list for the best things to do in Zagreb.
Or planning on going even more south to Montenegro? Check the best things to do in Podgorica.
Check out our guide on the essential things to do in Skopje!
Last but not least here's our guide on the best things to do in Sarajevo!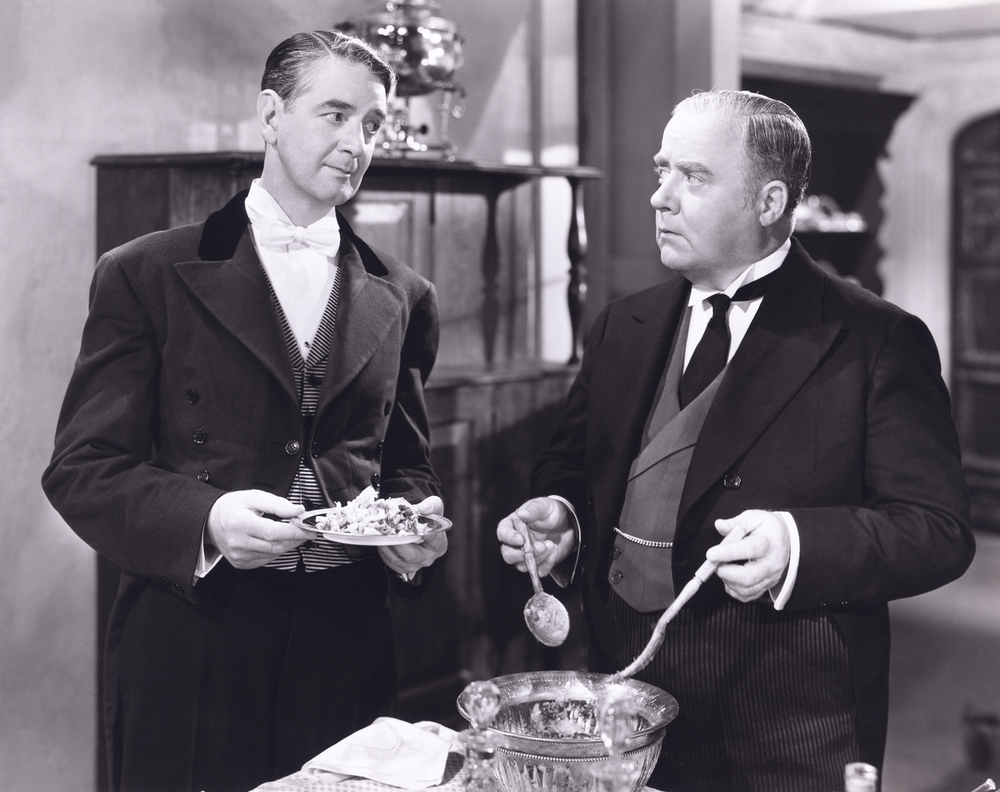 Avid travelers, passionate fishermen, and all-around great guys to hang out with (therefore the reason why they are the ones traveling around and not the rest of us, introverts and repulsive individuals). When not writing about their latest trip or catch, they drink beer, play the synth and call their friends to unpurposefully annoy them. A lot.