Foreword by your authors
The ageless heart of Bulgaria. Misho and I often find ourselves lost in the memories of our first encounter with this timeless city.
As Bulgaria's capital, Sofia is where millennia of history gracefully blend with the pulse of modern life.
One crisp morning, as we wandered near the Alexander Nevsky Cathedral, its golden domes gleaming against the backdrop of the Vitosha Mountain, the distant peal of church bells serenaded us.
Drawn into a quaint café by the aroma of fresh "banitsa" (a traditional pastry), we met Dimitar, a Sofian with deep-set eyes and a beard that hinted at many winters.
Over cups of steaming "ayran" (a yogurt-based drink), Dimitar, a historian by passion and a teacher by profession, began weaving tales of Sofia's Roman past, its Byzantine marvels, and the city's indomitable spirit through the ages.
He spoke of his grandmother's stories, of wartime resilience, and of Sofia's transformation over the decades.
His words painted a vivid tapestry of a city that had seen empires rise and fall, yet stood tall, embracing its rich heritage.
For Misho and me, that morning with Dimitar wasn't just an introduction to Sofia; it was a deep dive into the soul of the city, a living tapestry of stories, cultures, and epochs, waiting to be unraveled and cherished with each visit.
Quick Intro
So you're traveling the Balkans and think you've traveled everywhere and seen everything?
Although this region of the world looks small and is not as popular as some other countries, believe me you'll want to check out every nook and corner.
One of them being the great city of Sofia! So, if you're organising a trip to Sofia, read on.
Sofia, situated in the western portion of Bulgaria at the base of the Vitosha mountain, is the nation's capital and most populous city with 1.3 million inhabitants.
It is a major political and economic hub as well as a significant cultural center, housing numerous museums, art galleries, and other cultural locations.
Amongst its prominent sights are Alexander Nevsky Cathedral, National Gallery of Art, and Boyana Church – a UNESCO World Heritage Site.
Normally, we'd end the article here and just tell you to go and visit the city, BUT, we would be doing injustice to Sofia if we stopped at just three of the many things to do in Sofia. Let's check out the rest!
10 Things Travellers Should Know When Visiting Sofia
If you're charting a course to Bulgaria's capital, here are 10 tips from Misho's and my adventures:
Historical Gems: Explore Sofia's rich history by visiting the Alexander Nevsky Cathedral, the Roman-era Serdica ruins, and the Rotunda of St. George.
Vitosha Mountain: Just a stone's throw from the city, it's perfect for hiking in summer and skiing in winter. The views of Sofia from atop are breathtaking.
Local Delicacies: Dive into Bulgarian flavors. Try "banitsa" for breakfast, "kavarma" for lunch, and don't miss the "tarator" soup. Misho is particularly fond of "rakia", the local spirit!
Free Walking Tours: A great way to get acquainted with the city's history and landmarks. Guides often share personal stories and hidden gems.
Sofia's Parks: Relax in Borisova Gradina or City Garden, where locals gather for leisurely strolls, picnics, and even chess matches.
Thermal Springs: Sofia is known for its mineral springs. Head to the Central Mineral Baths to experience the therapeutic waters.
Cultural Events: Check out local events, from traditional folk performances to modern music festivals. The National Palace of Culture often hosts various events.
Public Transport: Sofia's metro is efficient and covers key attractions. It's also a budget-friendly way to explore the city.
Local Etiquette: Bulgarians shake their head to mean 'yes' and nod for 'no'. It can be confusing, but it's a unique cultural quirk!
Day Trips: Consider visiting the Rila Monastery or the town of Plovdiv, both easily accessible from Sofia and rich in history and culture.
How To Get To Sofia
Here's a guide on how to reach the heart of Bulgaria:
By Air:

Sofia Airport (SOF) is the main international gateway to the city. Located about 10 kilometers east of the city center, it's connected to major European cities and some international destinations.
Once you land, you can opt for a taxi, shuttle bus, metro, or car rental to reach the city center. The metro is a convenient and cost-effective option.

By Train:

Sofia's central train station is a hub connecting it to other Bulgarian cities and neighboring countries like Serbia, Turkey, and Greece. The journey offers scenic views of the Bulgarian countryside.
The station is centrally located, making it easy to transition to your next destination in the city.

By Bus:

The central bus station is adjacent to the train station. Buses are a popular mode of transport in the region, and Sofia is well-connected to cities both within Bulgaria and neighboring countries.
Tickets can be purchased online, at the station, or directly from the bus driver.

By Car:

If you're coming from neighboring countries, driving to Sofia can be a scenic adventure. The city is connected by well-maintained roads and highways.
Ensure you're familiar with local driving regulations and always have your international driving permit, passport, and vehicle documentation on hand.
Alexander Nevsky Cathedral
pl. "Sveti Aleksandar Nevski", 1000 Sofia Center, Sofia, Bulgaria || 7 AM – 7 PM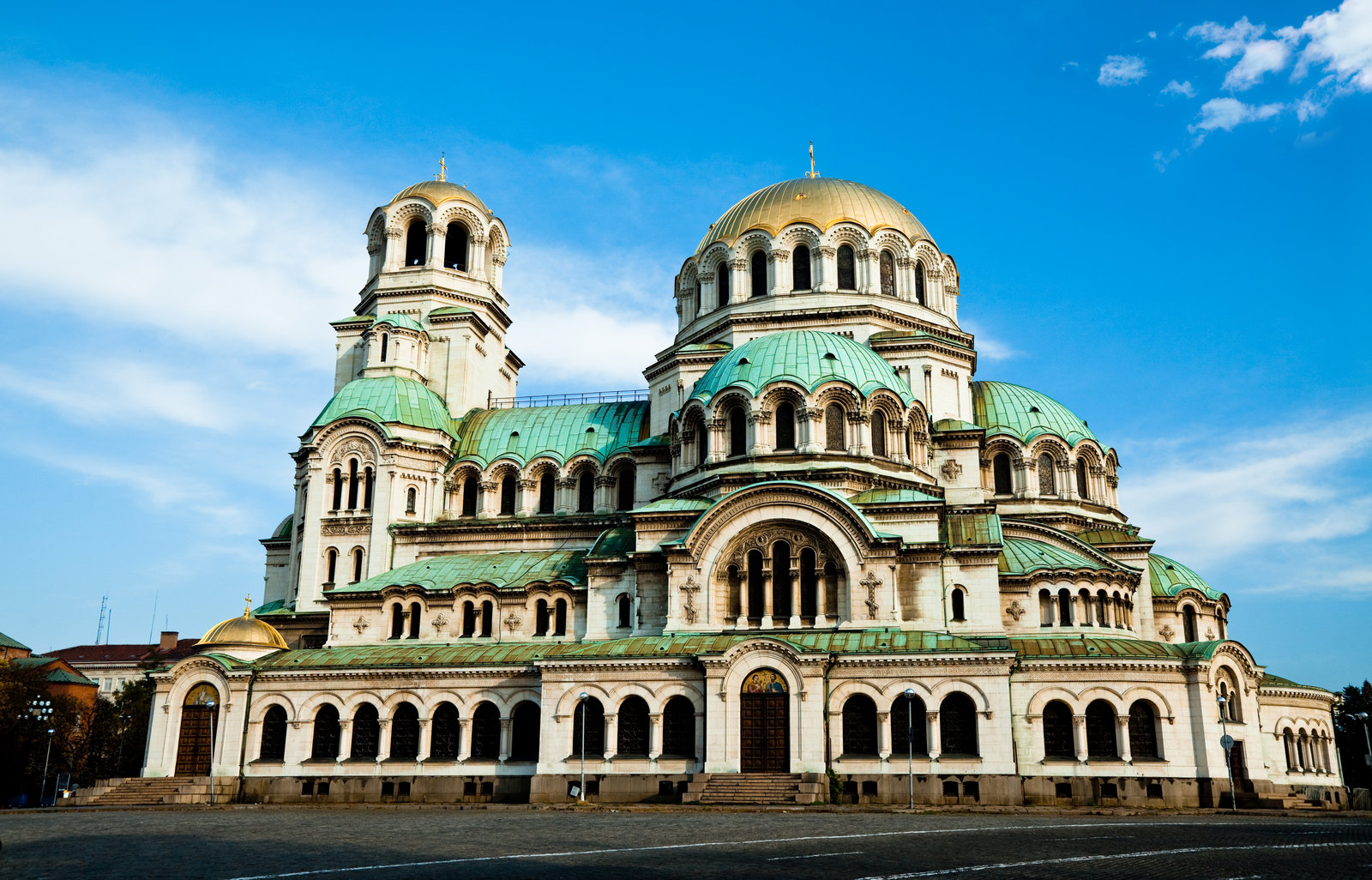 What is it
The cathedral is Sofia's top tourist attraction is also one of its most recognisable symbols. It's is in the center of the city so it's conveniently located and accessible wherever your AirBnB is.
Unless it's on the outskirts (who would do book there anyways?) The cathedrals' name comes from Saint Alexander Nevsky and serves as a memorial to the 200,000 Bulgarian soldiers who died in World War I.
Brief History
The cathedral was built in the late 19th and early 20th centuries in the Neo-Byzantine style, and is one of the largest Eastern Orthodox cathedrals in the world. Some of the most notable features of the cathedral are its central dome, standing 150 ft tall, and the bell tower, reaching a height of 175 ft.
The building's design and construction reflect the trade boom of the 19th century, as the marble parts and lighting fixtures were created in Munich, the metal elements in Berlin and the gates and mosaics were shipped from Venice.
If you're an architectural aficionado, you're getting the best of three different worlds in one place! Did you know that the cathedral's name was changed to Sts Cyril and Methodius Cathedral during World War I? Of course, you didn't.
This is because Bulgaria and Russia were allies during the war. In 1920, the cathedral's original name was restored, and on September 12, 1924, it was proclaimed a monument of culture.
2 Fun Facts About Alexander Nevsky Cathedral
When the cathedral's foundations were laid, a metal box containing the names of the members of the government was buried next to them.
There are 12 bells at the cathedral, all of which were made in Moscow and brought to Sofia. The largest one weighs 12 tons, while the smallest is only 10 kg.
National History Museum
ul. "Vitoshko lale" 16, 1404 Boyana, Sofia, Bulgaria || 10:00 – 18:00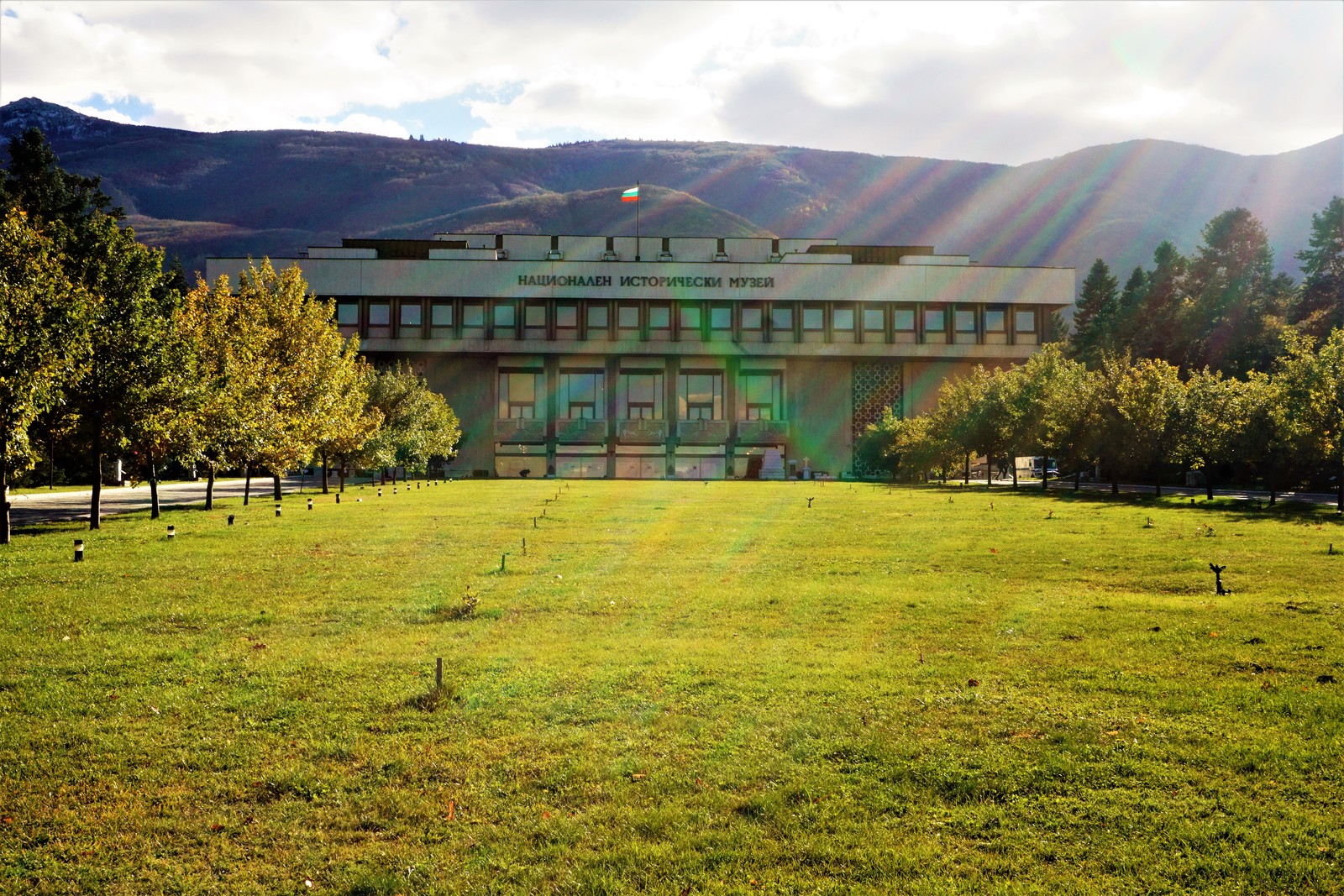 What is it
The National History Museum in Sofia, Bulgaria has over 650,000 exhibits on display, providing visitors with a wealth of information on the country's deep and fascinating history.
The museum will take its visitors on a journey through different eras of Bulgarian history, from the Bronze Age to the Middle Ages, with exhibits of war relics like uniforms, everyday textiles, maps, pieces of furniture, and more.
If you like traveling through time, this is one of the places that will give you that feeling.
Brief history
The former dictator Todor Zhivkov's residence now houses the National Historical Museum. The sheer number of items on display is astonishing, ranging from 20th-century space research tools to treasures belonging to the Odrysians who ruled over Bulgaria until they were conquered by the Romans in the 1st century.
3 Fun Facts About The National History Museum
It exists for nearly one hundred years.
The museum amassed nearly a million items from Bulgarian and European military history.
You will be transported to Bulgaria's glorious battles of history through the sounds of floating rivers, the national military anthem, the Hurray of the soldiers, and the bombings during World War II.
Visit the Sofia ZOO, the oldest ZOO in the Balkans
ul. "Chavdar Mutafov" 37-11, 1700 Loven, Sofia, Bulgaria || 9:30 – 18:00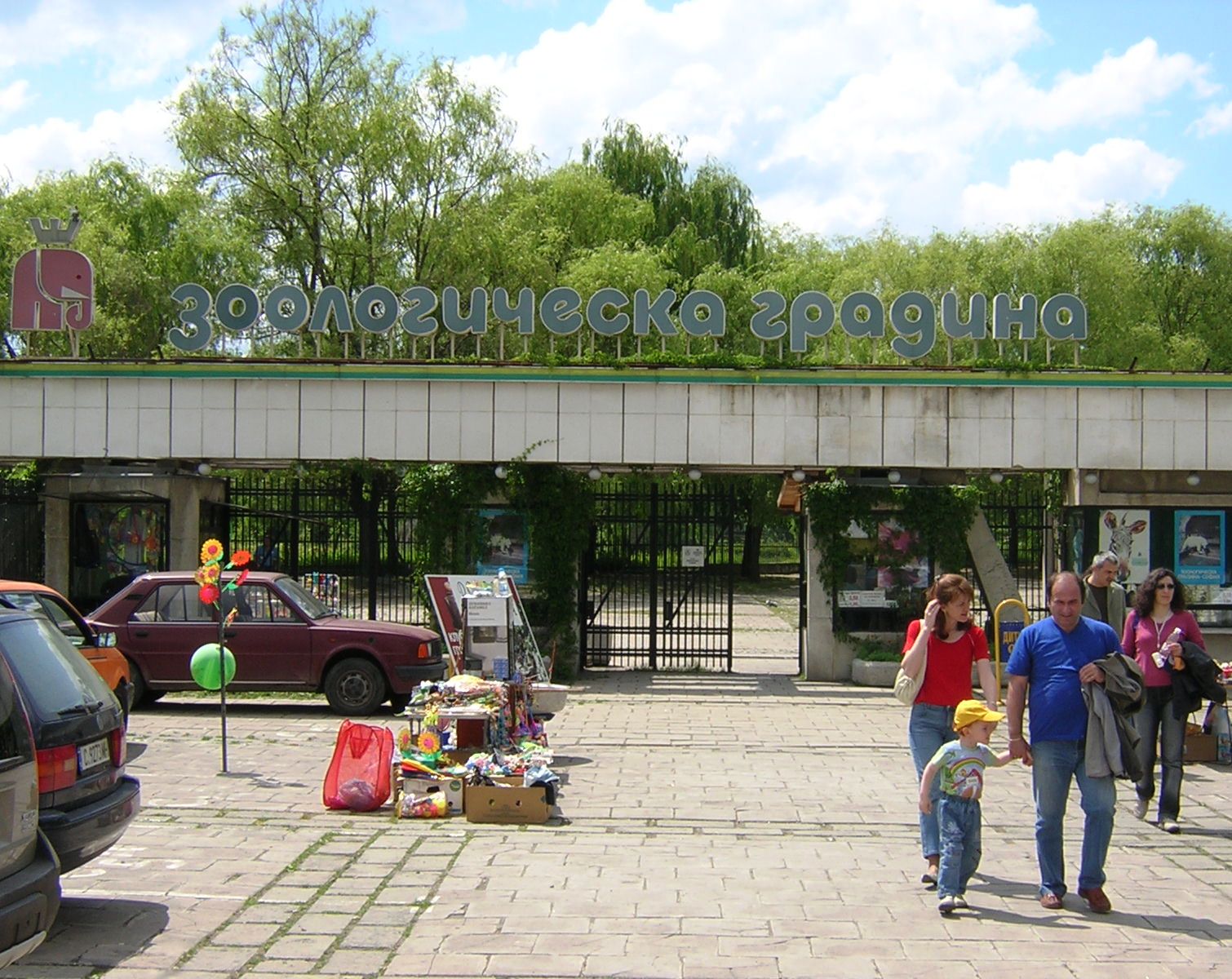 Visiting a zoo might be a cliche, but this one is worth labeling yourself as a cliche person! The Sofia ZOO is just 12 minutes south of the city center, and has a large variety of both local and exotic animals, with over 280 represented species.
If you have kids, this is one of the places to go. If your inner child is still alive, you must definitely go!
Brief history The zoo was founded on the 1st of May 1888, and is the oldest and largest zoo in southeastern Europe.
It covers 36 hectares and houses 4,850 animals representing 840 species. Recently, the ZOO debuted a new area that focuses on the study of trees and other wooded plants.
This section provides visitors with an opportunity to learn about 40 different tree species, expanding their knowledge of botany.
3 Fun Facts About The Sofia Zoo
Grazing animals

The zoo has a population of 80 animals that come from 20 grazing species. These include white rhinos, hippopotamus, elephants, zebras, red deer, ibex, wild boar, dromedary camels, and American bison.

Primates

The ZOO has 93 individual primates of 19 different species, including ring-tailed lemurs, yellow baboons, common marmosets, and macaques. These animals are housed in two pavilions.

Predators

The sector of predators consists of large cats, bears, and smaller predators such as lions, tigers, leopards, pumas, and brown bears.
Visit the UNESCO World Heritage Sites, Rila Monastery & Boyana Church
2643 Рилски манастир, Bulgaria || 6:30 AM – 8 PM
Rila Monastery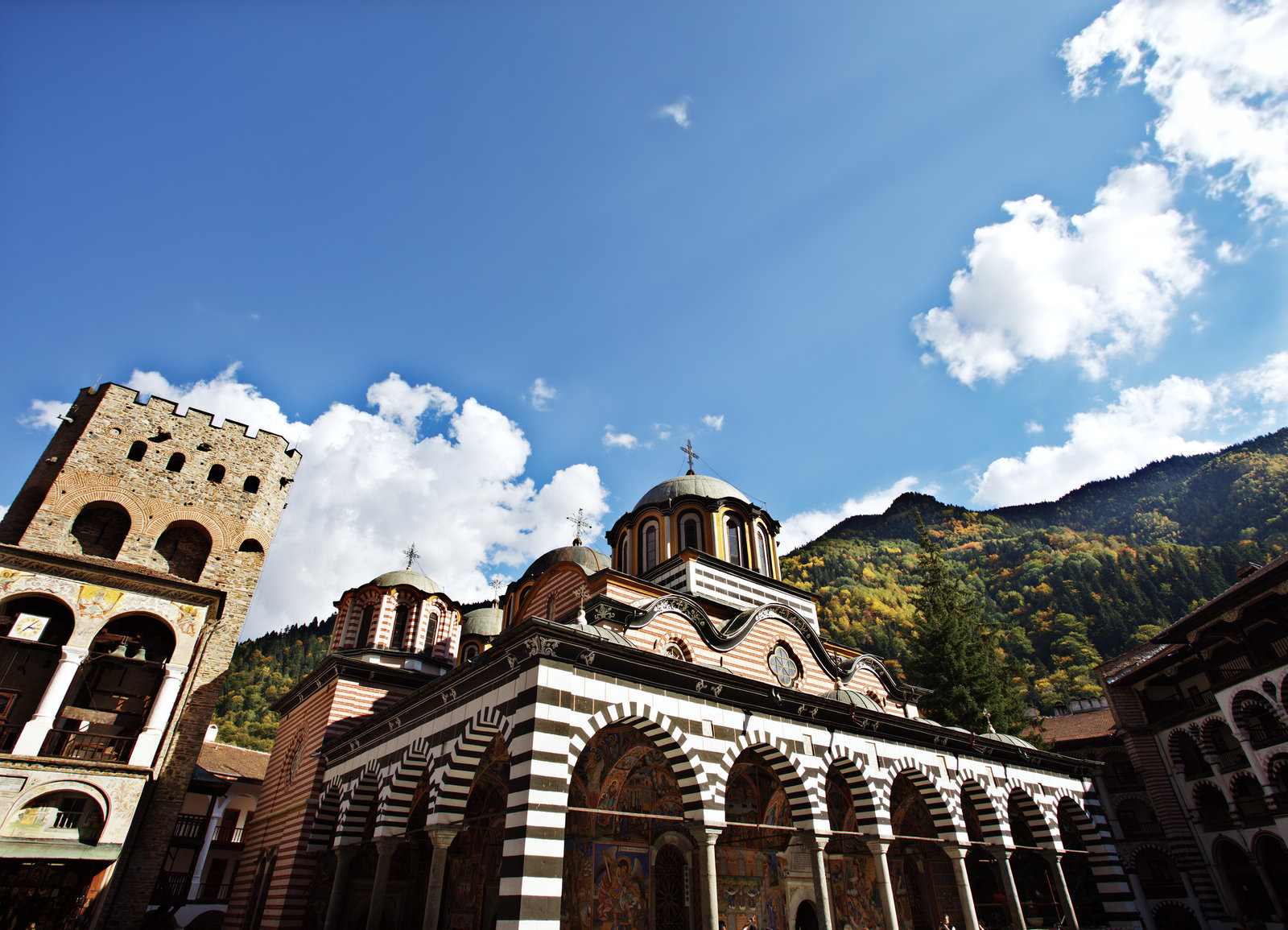 What Is It
Surrounded by mesmerizing forested mountains, is the largest monastery in the Eastern Orthodox religion, the Rila Monastery. You'll definitely feel the spirits and energy from 12 centuries of history while walking through the monastery grounds.
Definitely check out the museum made up of 4 exhibits: the history of the monastery, social and cultural practices, art pieces, and weapons and tools.
Brief history It was founded in the first half of the 10th century by St. Ivan Rilski – the spiritual protector of the Bulgarian people. The monastery is a cradle and a keeper of the Bulgarian spirit and national identity. Here's the best tour to experience the Rila Monastery.
Boyana Church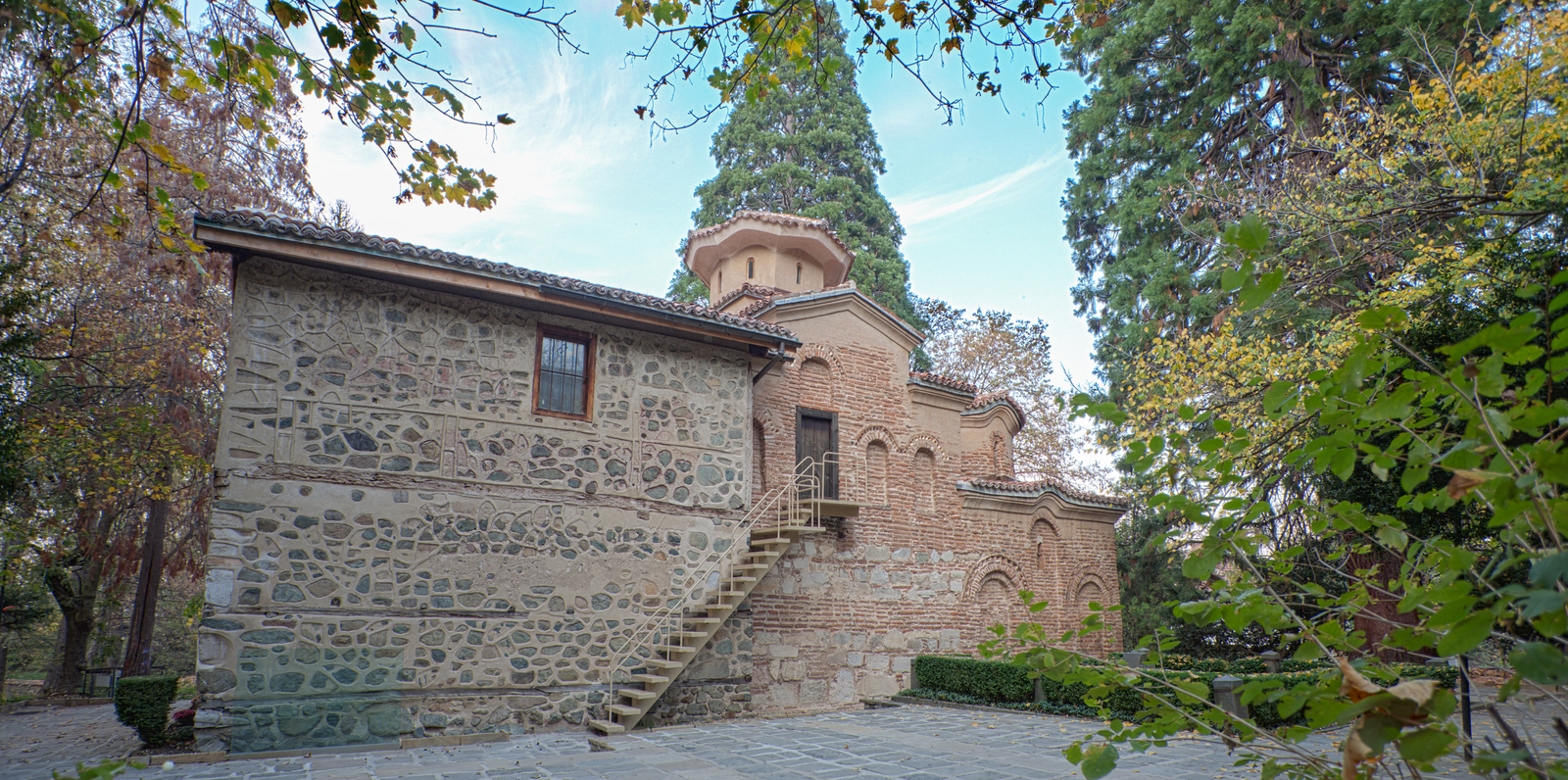 If you're making a trip from Sofia to the Rila Monastery, a visit to Boyana Church is a must, where you can see the exquisite and remarkable medieval murals from the 13th century. Wanna experience the church differently?
Take a bike trip from Sofia which would definitely make you spend some of those doner and borek calories you got last night.
Brief history
Boyana Church was built in three stages in the period between 1000s to the 1800s, with the most important additions made during the Second Bulgarian Empire in the 1200s.
This is the time when the stunning frescoes were painted, representing about 240 historical and biblical figures 200 years before renaissance artists did the same. Here's a tour that will cover both the Rila monastery and the Boyana Church. Great guides that will tell you everything you need to know about both places!
2 Fun Facts About Rila Monastery
The Rila Monastery library holds one of the world's largest collections of ancient manuscripts.
Around 300 apartments for residents are situated at the Rila Monastery.
Explore The National Palace Of Culture
Ndk, Sofia, Bulgaria || Monday-Friday 9 AM–8:30 PM Saturday- Sunday 10 AM–8 PM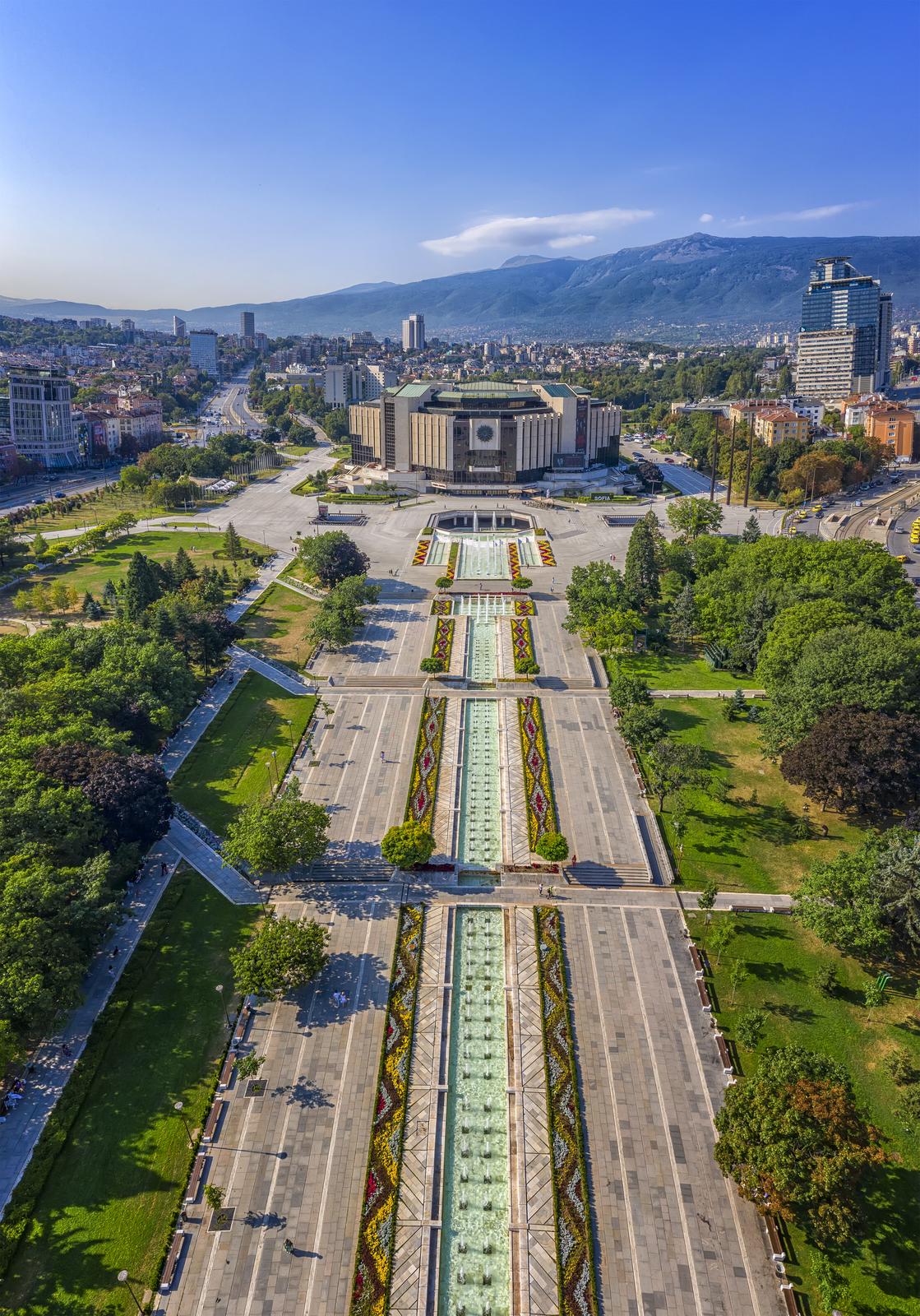 What is it
The National Palace of Culture (NDK) is one of the largest convention centers in Bulgaria and the southeastern region of Europe.
What amazes us, every time we get there is the sheer size of it and how it just dominates the surrounding open space.
You'll know what we mean when you get there. The National Palace of Culture, which is most famous for hosting a wide variety of events such as concerts, conventions, conferences, exhibitions, and festivals, covers an area of around 123,000 square meters and is about 8 stories tall.
Brief history
The National Palace of Culture, built in 1981, is estimated to host 300 events per year.
2 Fun Facts About The National Palace of Culture
The Palace hosted a large New Years' event annually since 1984.
The NPC received many famous artists, such as Herbert von Karajan, Claudio Abbado, Alexis Weissenberg, José Carreras, Andrea Bocelli, and more.
Check Some War Relics At The National Museum of Military History
ul. "Cherkovna" 92, 1505 Oborishte, Sofia, Bulgaria || Monday Closed Tuesday Closed Wednesday – Friday 10 AM–6 PM Saturday – Sunday 10 AM–6 PM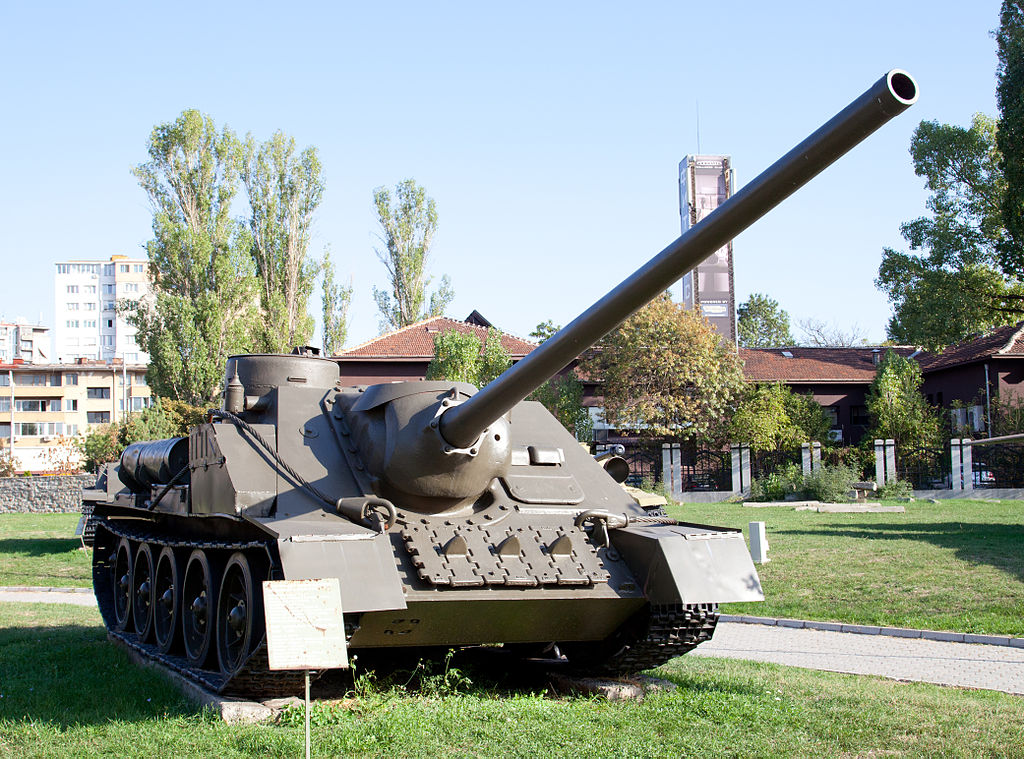 What is it
All right, guns and ammo! The National Museum of Military History provides visitors with more than 230 examples of military artillery, aviation equipment, and marine equipment are on display outdoors.
If you're a gun aficionado, this one is for you. There are three distinct exhibitions: an outdoor display of military equipment, a permanent collection, and a variety of other collections.
Brief history
The National Museum of Military History was created on July 4, 1916. The museum was opened almost one hundred years ago and has around a million items related to military history in Bulgaria and Europe.
2 Fun Facts About The National Museum of Military History
The medals of honor are located in two separate halls. The first section contains 960 orders, medals, and insignia of merit, illustrating the development of honoring military distinction in Bulgaria.
The outdoor display contains more than 230 examples of military artillery, aviation equipment, and marine equipment.
Visit The Sofia Synagogue
Exarch Joseph Street 18, 1000 Sofia Center, Sofia, Bulgaria || Monday 9 AM–5 PM Tuesday 9 AM–5 PM Wednesday 9 AM–5 PM Thursday 9 AM–5 PM Friday 9 AM–5 PM Saturday Closed Sunday 9 AM-5 PM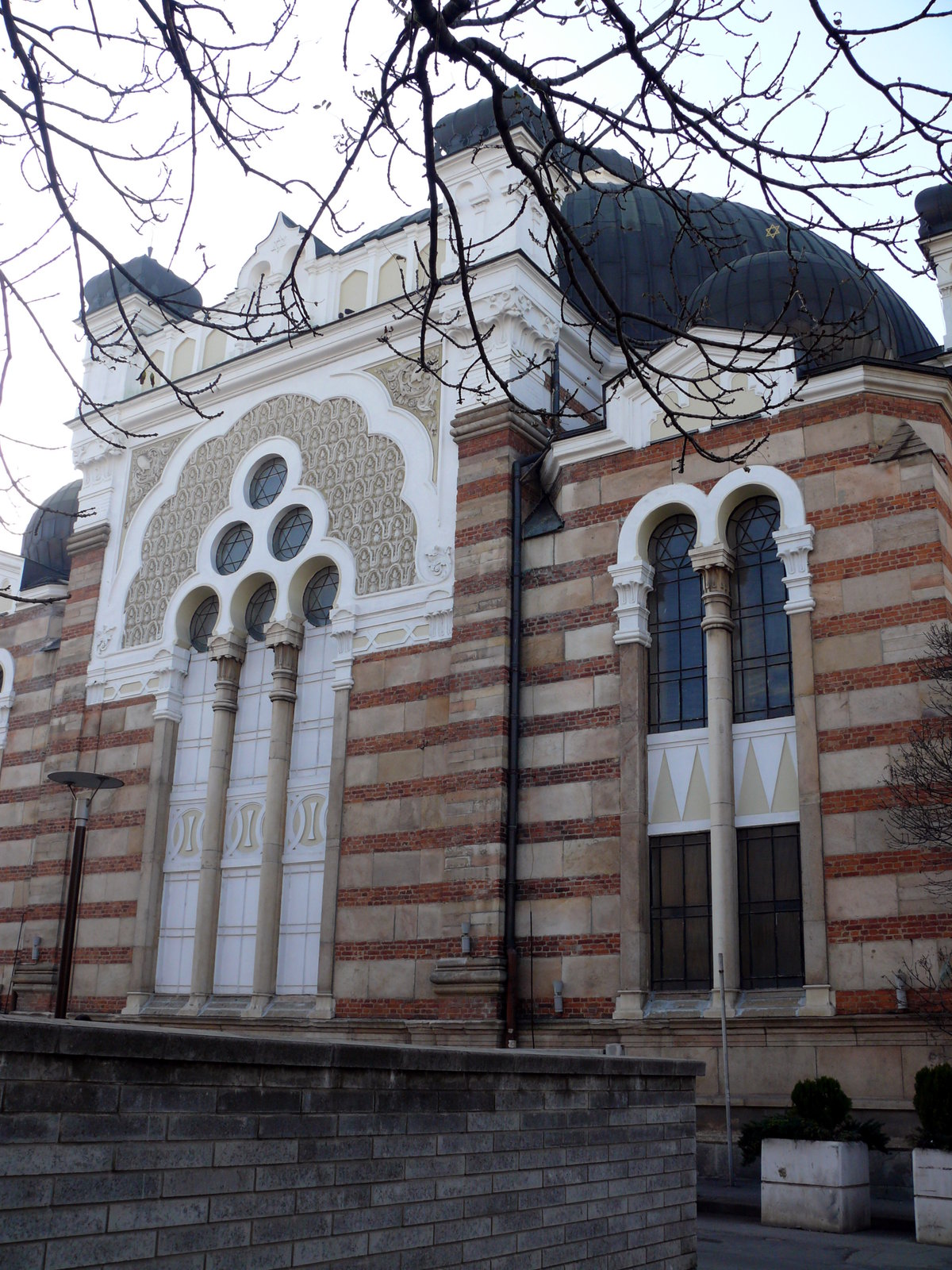 What is it
The Synagogue large building (which can hold over 1,000 worshippers) is located in the center of Sofia.
This area of town is known as The Square of Tolerance because there are four religious centers that are all functioning and three of them are the only ones of their kind in the capital.
The Sofia Synagogue has a temple, a library, and a museum where you can learn more about the life and traditions of Jews in Bulgaria.
Brief history
The building was constructed at the beginning of the last century and is one of the most opulent and beautiful buildings in Sofia.
The decorations, the massive menorah, and the 2+ ton brass chandelier were all brought over from Vienna. The Doron Foundation of Israel has sponsored intense restoration and conservation works over the last few years.
3 Fun Facts About The Sofia Synagogue
The synagogue has a capacity of 1,300 people.
The construction is worth 437,000 golden leva.
The synagogue designed by architect Grünanger contains many Jewish symbols based on the number 8, which has a great deal of symbolic meaning in Judaism.
Hike Vitosha Mountain
2346, Bulgaria | | Nature is open 24/7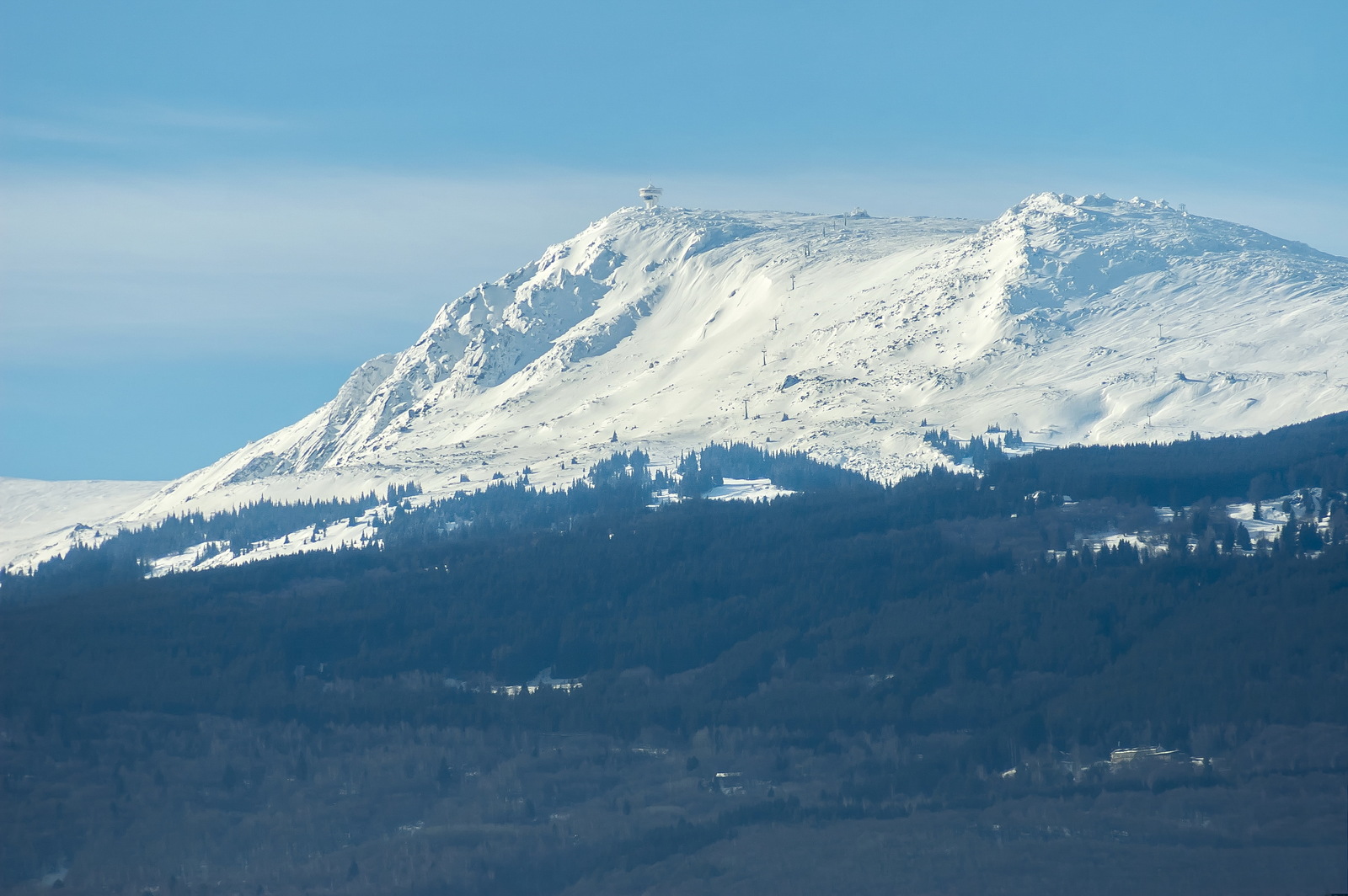 What is it
Sofia may not have a river, but it is fortunate to be at the base of the grand Vitosha mountain. The mountain, towering at 2290 metres, offers residents hiking and skiing opportunities, as well as a refreshing break from the summer heat. Both spring and autumn are excellent times to take a leisurely or not-so-leisurely walk up the majestic mountain that is only 15 km from the center of town.
In the fall, you may even find blueberries, although the wild strawberries and raspberries are long gone.
Brief history
Vitosha Mountain is one of the oldest nature parks on the Balkan Peninsula. Its magnificent silhouette is visible from almost all positions in the city and is an integral part of Sofia's image. In 1934, the Bulgarian nature-conservation society was actively involved in declaring part of the mountain a park.
The boundaries of the mountain have been changed many times over the years and it now encompasses a 27,079-ha area. 61 different types of habitats were identified within the park boundaries; the most important from a conservation standpoint are the natural spruce forests, the peat areas, the moraines, and the caves.
3 Fun Facts About Vitosha Mountain
Vitosha is one of the "jewels of Sofia"
Vitosha is the fourth highest mountain in Bulgaria, after Rila (2 925m), Pirin (2 914m), and the Grand Balkan (2 376m)
Vitosha's flora includes all vegetation zones characteristic of the Bulgarian mountains, boasting 2000 varieties of plant species, except the alpine one
Visit The Only Mosque In Sofia, The Banya Bashi Mosque
bulevard "Knyaginya Maria Luiza" 18, 1000 Sofia Center, Sofia, Bulgaria || 6 AM – 10 PM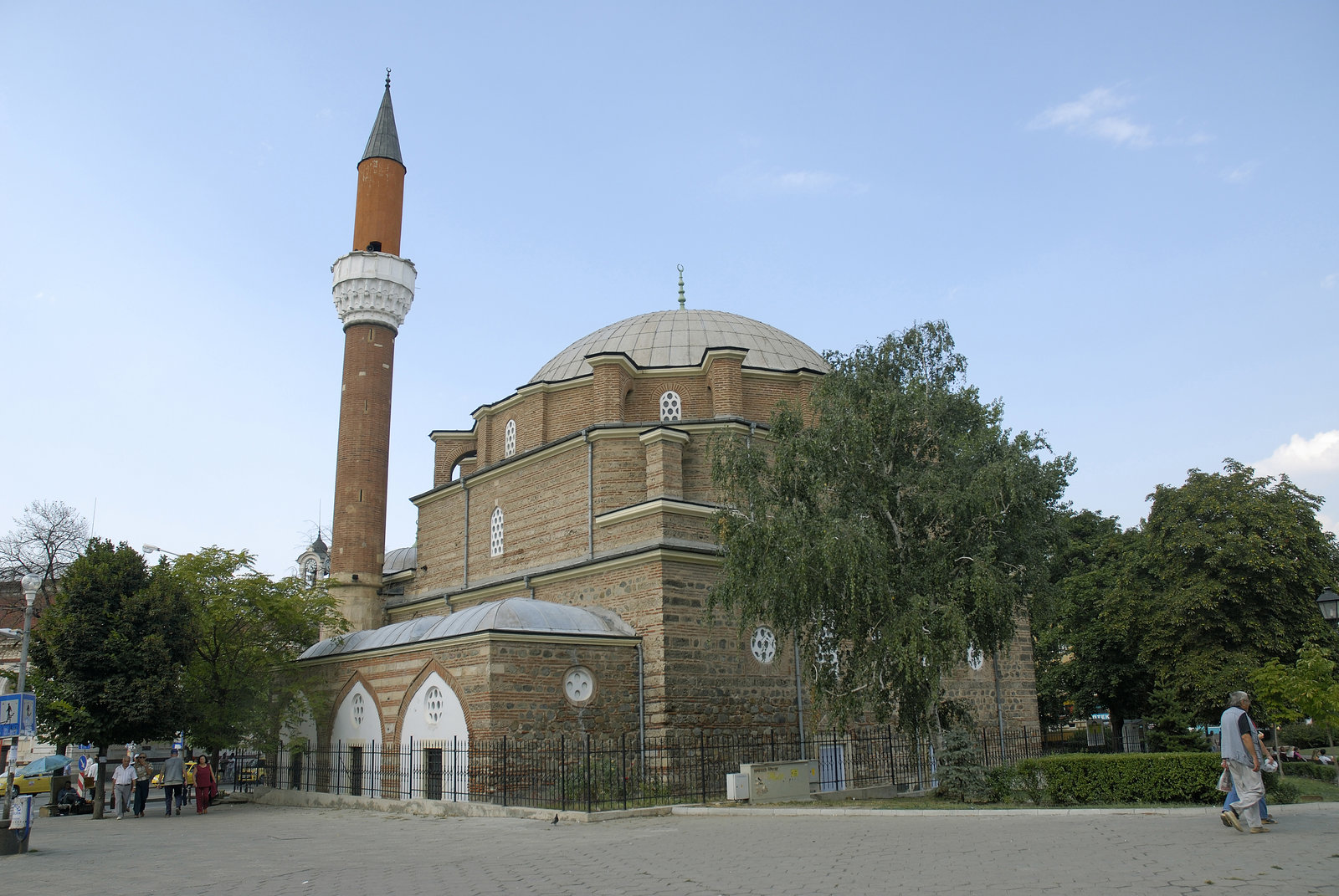 What is it
It is worth seeing the Banya Bashi Mosque because it is one of the most beautiful and impressive sights in Sofia. The mosque is the most significant building from the Ottoman era in the Bulgarian capital, Sofia.
Brief history
This imposing place of worship, which has a high minaret, was built between 1566 and 1567. It is said that there used to be over a hundred mosques in Sofia, but today the Banya Bashi Mosque is the only mosque that is still active and has preserved its former form.
2 Fun Facts About Banya Bashi Mosque
Visitors are welcome to the mosque at times other than prayer times, including women, if they are modestly dressed.
Make sure you take your shoes off before you come in.
Prance Around Sofia's Vitosha Boulevard
Sofia, Bulgaria | | 24/7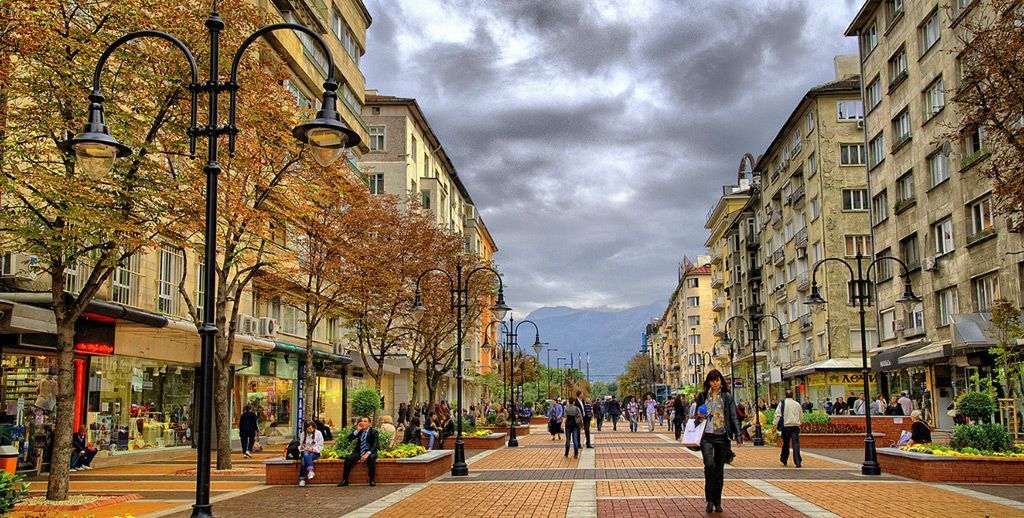 What is it
Vitosha Boulevard is Sofia's main shopping avenue, with a range of luxurious shopping brands known globally, as well as some local high-end fashion brands, from Bulgari to Max Mara.
If you're planning on visiting Sofia, don't be packing more than a hand bag. You'll find everything you need right here. The 1.6-mile-long stretch of vibrant shopping located in downtown Sofia is often an attraction that many people flock to, as it intersects with sites like Sveta Nedelya Orthodox Church and the Sofia Court of Justice.
Brief history
The street is named for Vitosha Mountain, which you can see from the famous road while looking south. The lampposts, and kiosks have been redesigned into an elegant art nouveau style in recent years, which recalls the early years of the Bulgarian Revival.
3 Fun Facts About Vitosha Boulevard
It is often called Sofia's Champs-Élysées.
By far Vitosha Boulevard is the most popular street in Bulgaria.
It is particularly enjoyable to visit Vitosha Boulevard on a day when there is a festive parade or celebration taking place. The atmosphere is wonderful, with music and street performances.
Sofia's Theaters
There are many great theatres in the city, each with its own style of art, performances, and genres to appeal to every type of traveler. So if you're into art and shows, here are some that might catch your eye.
The Bulgarian Army Theater, located near the Military Club, produces a diverse range of performances including musicals, comedies, classic and contemporary dramas, and improvised performances.
The Sofia Puppet Theatre is a great option for families traveling with young children.
Be sure to stroll down Rakovska street, known to many as Theater street. Most of Sofia's theaters are located here, with more than we listed.
3 Fun Facts About Bulgarian theatres in Sofia
There are approximately 20 theatres in Sofia, both privately and publicly funded.
Most theatres are located on Rakovski street, often called the "Bulgarian Broadway."
After the fall of Communism in 1989, Bulgarian theatres were free to choose their repertoire, and a wave of experimental and one-man shows appeared. These shows garnered heightened interest from audiences.
George Rotunda
бул. "Княз Александър Дондуков" 2, 1000 Sofia Center, Sofia, Bulgaria || Monday – Sunday 8 AM–6:30 PM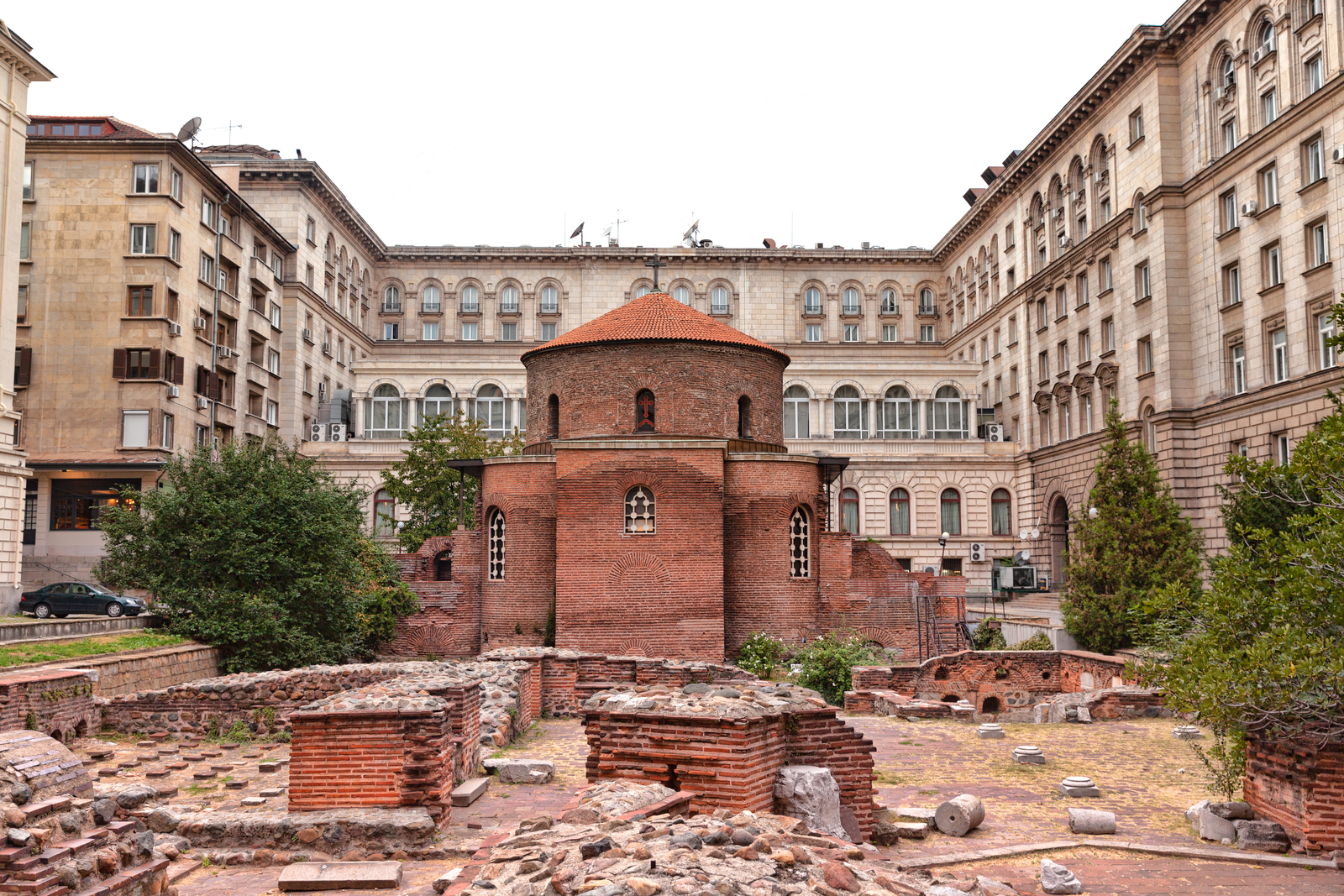 What is it
The Church of St. George Rotunda, also known as St. Georgi, has a long and varied history, having been used as a Christian church, a mosque, and an Orthodox church at different points in time.
Brief history This brick church, located in the heart of ancient Serdica and the oldest building in modern Sofia, was built in the 300s.
It remained intact for many years, and there are small details around it that show the great age of the site and the civilizations that have come and gone.
If you enter the church, you'll see the intricate medieval frescoes that were covered over by the Ottomans when the church was turned into a mosque in the 1600s.
3 Fun Facts About St. George Rotunda
The most well-preserved monument of architecture from Roman times in Sofia is the rotunda church of St. George.
After Bulgaria was liberated in 1878, the Rotunda was abandoned. After Knyaz Alexander Battenberg (reigned 1879 – 1886) died, it was transformed into a mausoleum.
The building was originally used for public purposes.
Ivan Vazov National Theatre
ul. "Dyakon Ignatiy" 5, 1000 Sofia Center, Sofia, Bulgaria || Monday – Sunday 7–10:30 PM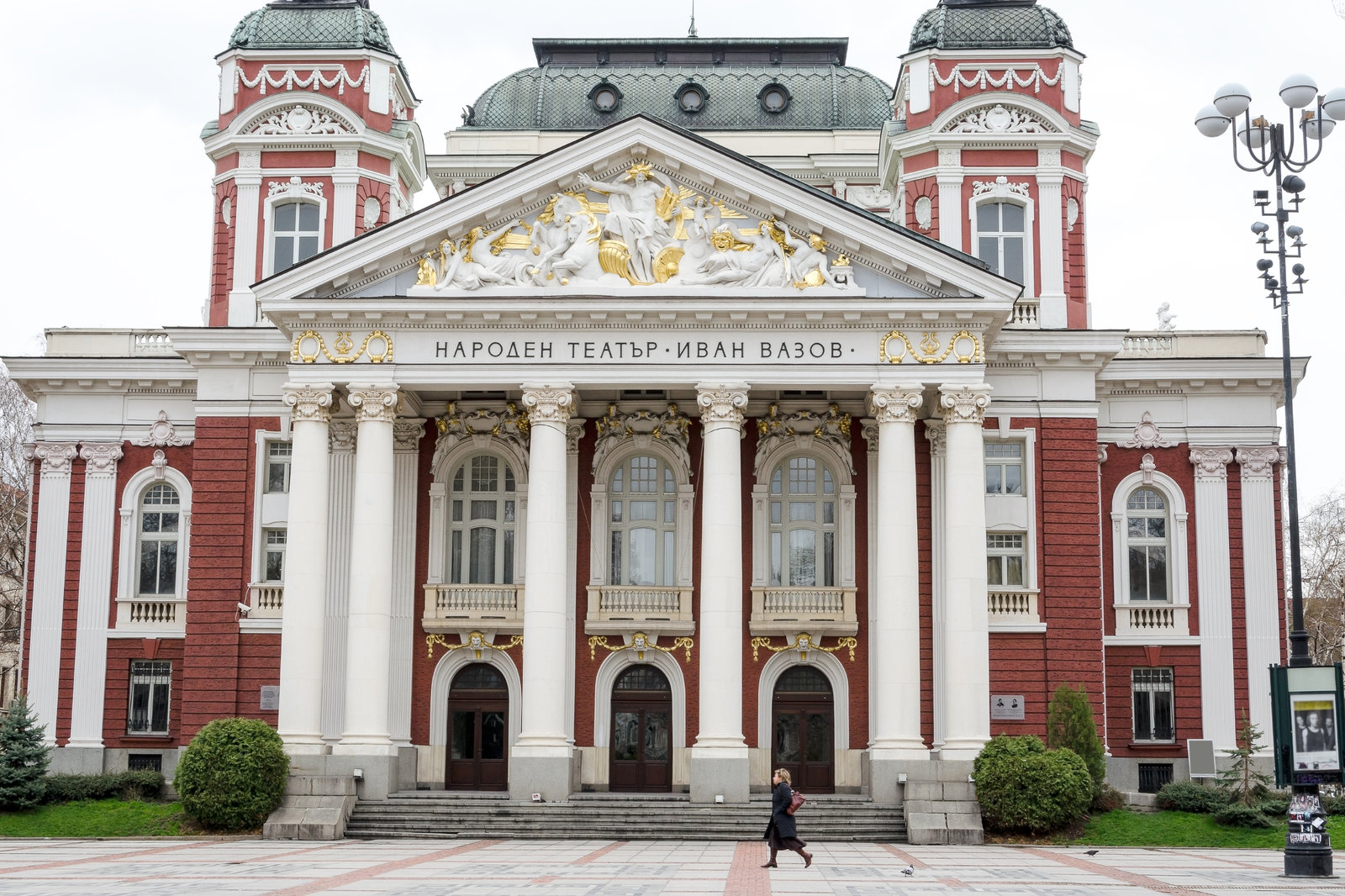 What is it
Sofia's Ivan Vazov National Theater is a must-see while you're in the city. The theater is located in the downtown area and is one of the oldest theaters in Bulgaria. It is a well-known landmark in Sofia.
Brief history
The theatre was designed by Hermann Helmer and Ferdinand Fellner, two famous Viennese architects, and completed in 1906. It opened to the public on January 3rd, 1907. The play The Outcasts by Vazov was the first one to be performed at the theatre when it opened.
2 Fun Facts About Ivan Vazov Theatre
If you're visiting the building by yourself, take some time to study its facade, noticing the marble columns and the relief of Apollo surrounded by reclining muses.
The theater was in a state of creative crisis between 1912 and 1925.
Sofia's Central Market Hall
bulevard "Knyaginya Maria Luiza" 25, 1000 Sofia Center, Sofia, Bulgaria || Monday – Friday 07:00 – 22:00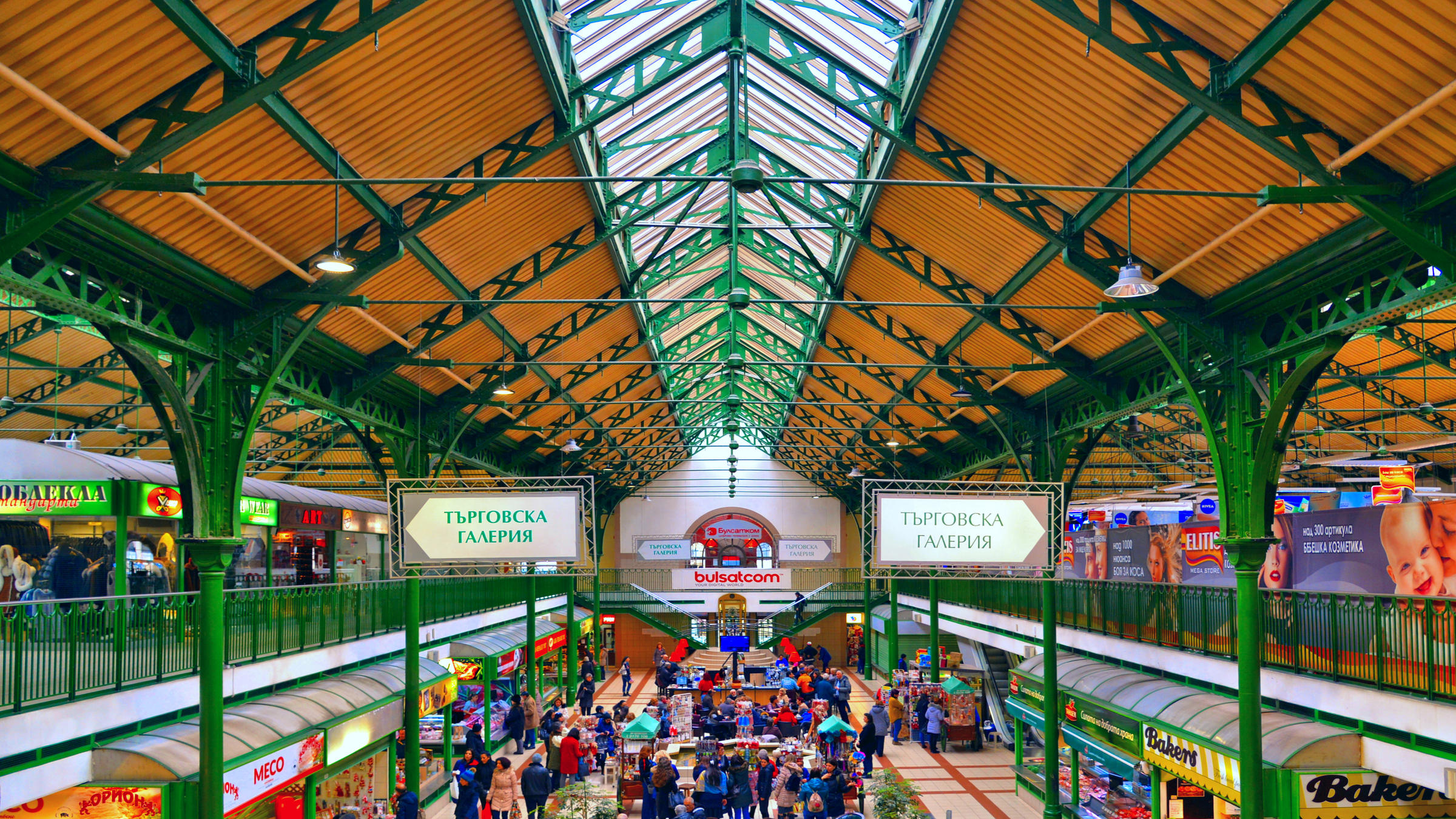 What is it
The Central Sofia Market Hall is a must-see if you're ever in Sofia. The market is located in the center of Sofia, Bulgaria on Marie Louise Boulevard. It is covered to protect shoppers from the weather. The trade center was opened in 1911 and is now an important part of the city.
Brief history
Construction of the 3,200 m² building began in 1909 after architect Naum Torbov's design was selected in 1907. It took two years to finish. The market has booths and stores that sell items such as food, clothes, jewellery, and fast food.
2 Fun Facts About The Central Market Hall
The English name for this building is Central Sofia Hall, which is more commonly known as "The Market Hall."
If you're in the mood for a picnic, it's also a great place to buy cheese, cold cuts, and bread.
Borisova Gradina Park
Location || Open 24 hours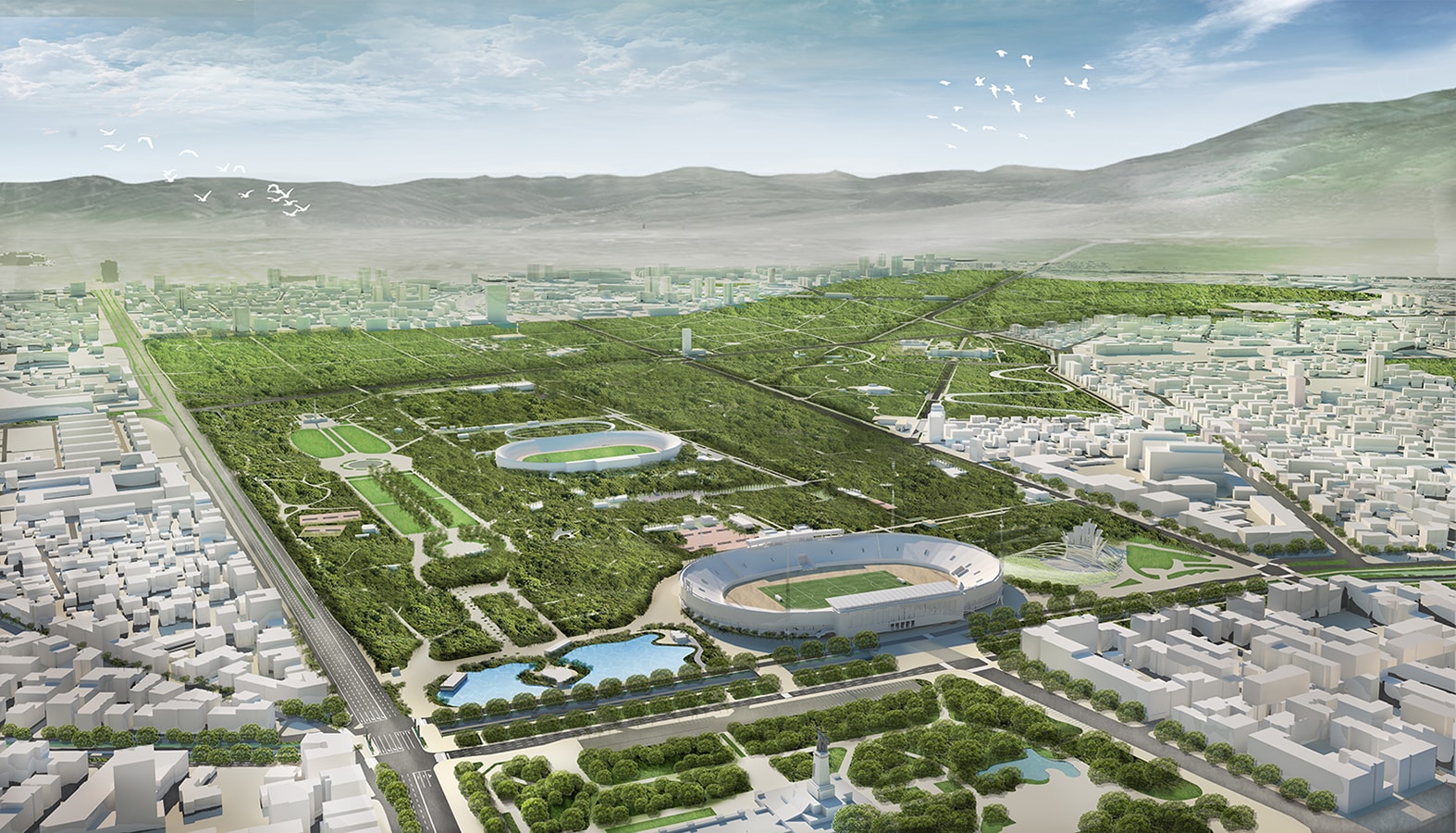 What is it
If you're searching for romantic activities in Sofia, this park should be high on your list of possibilities as it offers a great opportunity to spend quality time with your partner in nature (not in crime).
If the hustle and bustle of city life are becoming too much for your romantic inclinations, a trip to this park will give you a breath of fresh air.
Brief history
Constructed in 1884, this park is made up of three parts which were dubbed after distinguished gardeners Georgi Duhtev, Daniel Neff, and Joseph Frei. Apart from allowing you to relish the breathtaking scenery of Bulgaria, this place is home to the Borisova Gradina TV Tower which served as the central base for National Television here at the beginning.
2 Fun Facts About Borisova Gradina
The vegetation in the Japanese Segment was directly imported from Japan. Situated close to Fish Lake (the Pond with the Water Lilies) and having a history going back to 1940, they stand as an emblem of the good relations between Bulgarians and Japanese people.
The Boris Garden was crafted and largely constructed in imitation of the Austrian-German park baroque style.
Central Mineral Baths
Sofia Center, Bulgaria || 10 AM – 6 PM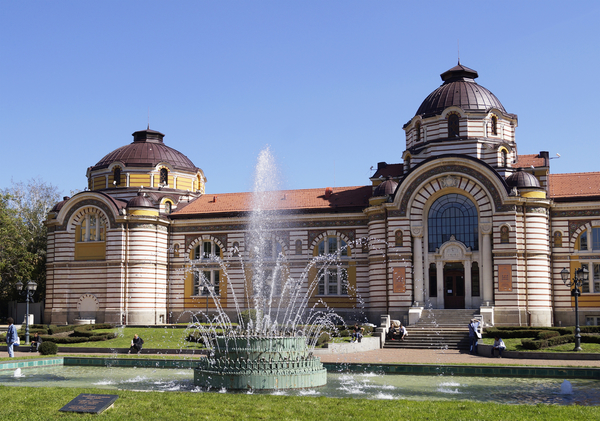 What is it
One of Sofia's most popular instagramable spots, the Central Mineral Baths! The baths were built in the neo-byzantine style with a majestic dome situated behind an imposing entrance hall.
The gardens are accessible to everyone and the fountain in the middle is supplied with hot natural thermal water.
Brief history
The Central Baths were constructed in 1913 and remained operational until the mid-1980s. Initially, the Ottomans established the first bathhouse at this location, and when it was demolished subsequent to the Bulgarian Revival, a fresh urban spa was constructed. If you have the courage, go ahead and give it a go!
2 Fun Facts About The Central Mineral Baths
Presently, the Central Mineral Baths is a captivating museum, termed Regional History Museum Sofia, where one can discover many fascinating details about the past of Bulgaria's main city.
As early as the 16th century, a Turkish hot spring was erected in this spot, with the city's thermal baths situated there from 1913 until 1988.
Frequently Asked Questions By Travelers
Are There Any Things To Do In Sofia Bulgaria Tonight?
Oh boy. There are many fun and exciting activities for you to experience. From exploring the city's historical monuments to sampling the delicious local cuisine, Sofia has something for everyone.
For those looking to get a taste of Bulgarian culture, why not take a stroll through the vibrant Alexander Nevsky Cathedral? Afterward, head over to Vitosha Boulevard to shop and grab a bite of traditional Bulgarian food at one of the many restaurants. If you're looking for something more active, why not check out some of Sofia's great nightlife?
There are plenty of bars, pubs and clubs offering music, drinks and dancing all night long! If you're up for it, this pub crawl tour is the right one for you! No matter what you decide to do tonight in Sofia Bulgaria, it's sure to be an unforgettable experience!
What Are The Most Popular Things To Do In Sofia With Kids?
Sofia is a great city for families, with lots of activities to keep kids entertained. The Sofia Zoo is one of the most popular attractions, as it houses over 1,300 animals from all over the world. Kids can also explore the Children's Railway or take a tour of the National History Museum.
For outdoor fun, there's plenty of green spaces and playgrounds around the city. Adventure Park Vitosha is another great destination for kids, offering zip lines, rope courses, and other thrilling activities.
Finally, there's no shortage of delicious food options in Sofia – many restaurants have special menus and activities for children. Overall, Sofia offers a diverse range of experiences for families with kids looking for something fun to do in this vibrant capital city.
Are There Any Day Trips In and Around Sofia?
Yes! Here are the best day trips in and around Sofia:
Are there Any Walking Tours In Sofia?
Yes, there are:
Are there any Weird Things To Do In Sofia?
Sofia is a vibrant, bustling city full of life and energy. While there are plenty of mainstream attractions to explore, like the National History Museum or the Alexander Nevsky Cathedral, there's also plenty of weird and wonderful things to do in Sofia.
One unique experience you can enjoy is a visit to the Sveta Nedelya Church – it's an old Orthodox church that was destroyed by a terrorist bomb in 1925! Or, head toward the Gorna Banya area for some of the best mountain biking trails in Bulgaria; while you're there, make sure to check out the abandoned Communist-era ski lift that still stands tall over the slopes. For something even more unusual, head to the Bulgarian National Radio building – it looks like a huge spaceship from outside!
Whatever strange experiences you seek in Sofia, you won't be disappointed.
Things To Do In Sofia, Bulgaria: Last Words
A day in Sofia city is a day well spent but if you really want to experience Sofia, spend at least 3-4 days in this beautiful city under Vitosha and visit every single thing on this list. From fun things to do, to spectacular attractions to see, the list of things you can see in Sofia is more than enough for any self-proclaimed traveler.
If you're traveling to Belgrade, check out our things to do in Belgrade article!
Maybe even Skopje? Check out our guide on the essential things to do in Skopje!
Here's a great guide on the things to do in Sarajevo!
Or planning on going west to Montenegro? Check the best things to do in Podgorica.
Last but not least, here's our guide to the best things to do in Ljubljana!
Going north to Zagreb? Check our list for the best things to do in Zagreb.
Or if you're hooked on Bulgaria, read our Bulgaria nature guide.
Want more info on Balkan Travel? Here's everything we've covered on traveling around the Balkans so far!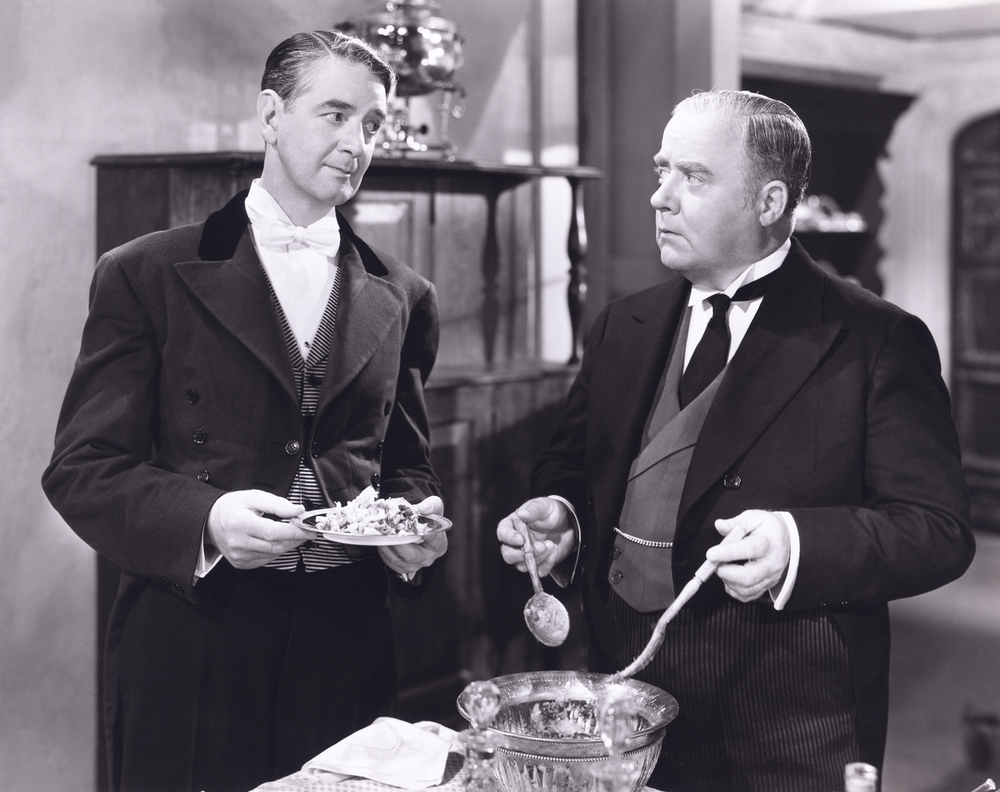 Avid travelers, passionate fishermen, and all-around great guys to hang out with (therefore the reason why they are the ones traveling around and not the rest of us, introverts and repulsive individuals). When not writing about their latest trip or catch, they drink beer, play the synth and call their friends to unpurposefully annoy them. A lot.