The first thing that strikes travelers and visitors of this friendly country is its green areas. There are national parks, nature reserves, many beautiful lakes and waterfalls, fascinating rock formations, and mysterious caverns.
From this article, you will get all the information you need about this country's natural reserves, whether you plan to make a trip or just want to learn more about this fascinating place.
Take advantage of this article and start exploring the nature of Bulgaria!
Check out the hottest tours right now: 
Visiting other Balkan countries? Check out our other nature guides:
Bulgaria Nature: Best Places To Visit
Rila Lakes
All Seven Rila Lakes are, without a doubt, one of the most remarkable natural attractions in Bulgaria. They are a dream destination not to be skipped. Their beauty attracts thousands of Bulgarian and international visitors every year.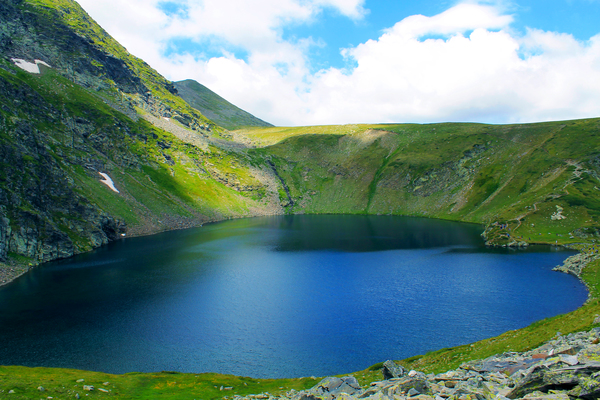 Facts And Geography
The Seven Rila Lakes, found in the Dangskiya area of the northwestern Rila Mountains, 100km from Sofia, are glacial lakes. They are set at the base of a massive cirque that includes Suhi Chal, Otovishki, and Haramiya. The highest located of them all is Tear Lake, which earned its name for its clear water. It is 2,535 meters high, right beneath Otovishki Peak. Next on the list is the oval Eye Lake, the deepest of the seven with a depth of 37.5 meters. 
Slightly lower than Eye Lake, named for its kidney shape, is Kidney Lake, with a surface area of 850.000 square meters and steep rocky cliffs. Next, we'll mention Twins Lake. Wide at the ends and narrow in the middle, the Lake resembles an hourglass. During dry periods, the Lake transforms into two smaller ones, which is the source of its name. 
Further down the way are Three-leafed Lake and Fish Lake. The Seven Lakes Shelter is located on the banks of Fish Lake. Finally, the lowest Lake is rightly named Lower Lake, which fills the Dzherman River. 
Not many fish can be found in the lakes, except for minnows and trout. Still, these high mountain lakes are generally unsuitable for marine life because of their freezing water temperature, caused by the height, rain, and snowmelt.
Best Time To Visit
Summer is the best season to tour the lakes. However, if you plan to visit in the winter months, keep in mind that you need special gear. The harsh conditions demand mountaineering training and experience. Those who lack the necessary preparation should always seek help and guidance.
Is Camping Available?
Camping Mechit is located 70 km from Sofia, in the village of Govedartsi, at the foot of the Rila mountains. It has all the essential amenities to accommodate tents and caravans. In addition, the beauty and the sight of nature will make your vacation relaxing and unforgettable.
For visiting the Seven Rila Lakes, the campsite is a great starting point. Nearby, there is the ski slope "Academica," which is about 20 minutes walk, Maliovitsa resort with a distance of 15 km, and Borovets with the same distance of 15 km.
How To Get There
From the Panichishte Trailhead: You should follow the trail markers from Panichishte to the lakes. Then, take the narrow asphalt road to the right at the Skakavitsa Shelter, about a kilometer from the Pioneer Shelter. You can travel this road by vehicle until you get to the Green Saddle area. From there, follow the markers which lead to the Skakavitsa Shelter. Then, cross the river and follow the red markers approaching the mountain peaks and the Rila Lake Shelter.

From the Govedartsi Trailhead: There is a paved road to the Central Alpine Base Camp Malyovitsa. From there, you can take the marked path to the Malyovitsa Shelter, Malyovitsa Peak, and the Rila Lakes.
Rila Lakes Tours
Pirin National Park
Located in the Pirin Mountains, Pirin National Park is one of the most breathtaking mountains in Bulgaria. The park has seven municipalities in the district of Blagoevgrad. They are Bansko, Gotse Delchev, Simitli Sandanski, Strumyani, Kresna, and lastly Razlog.
In 1962, since the Pirin National Park was established, it was known by the name of Vihren Nature Reserve. It covered 6 212 000 square meters and held the highest points of the Demyanishka and Vihren regions.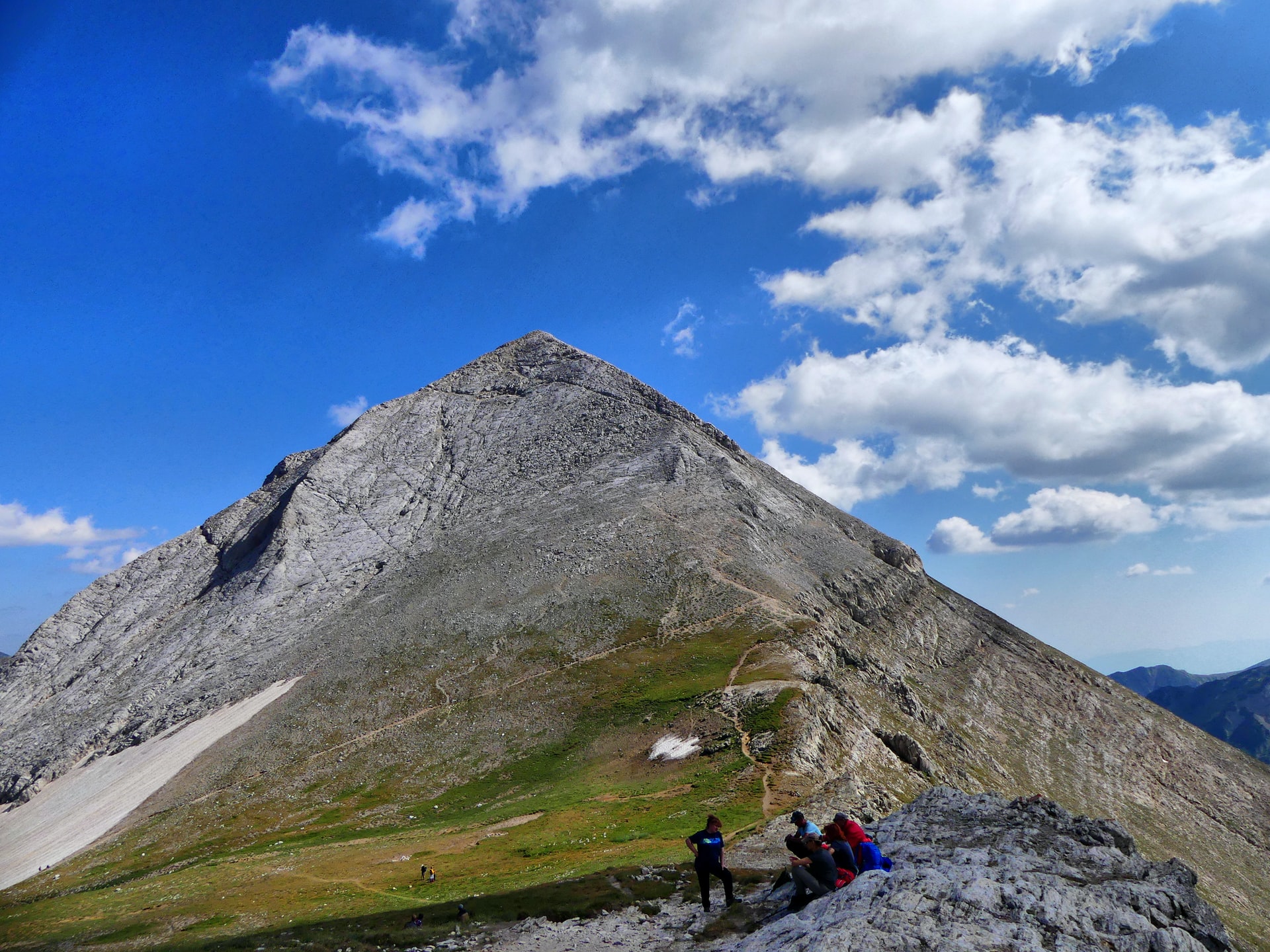 As the years went by, the park's territory was expanded many times, and now, it covers 40 000 000 square meters. From 1983 on, the park has been under protection as a UNESCO Heritage Site.
Facts And Geography
Located 170km from Sofia, with many glacier lakes and exciting mountain landscapes, you can find more than 182 types of medicinal plants and 1.315 different kinds of plant species, approximately 1/3 of Bulgaria's total. The park also harbors about 320 types of moss and lichen and 165 algae types.
The wide variety of plants supports many animals, more than 2,000 invertebrate kinds, and more than 200 vertebrate ones. Inside the boundaries of the park, 159 species of birds have been recorded, amounting to a fascinating 40% of all bird species in Bulgaria.
The park is divided into several regions: Sinanitsa, Bayuvki Dupki, Vihren, Bezbog, and Kamenitsa, including the Three Rivers region.
Best Time To Visit
Before visiting The Pirin Nature Park, you should inform yourself about weather conditions on the routes you plan to take. The best time for visiting this UNESCO heritage site depends on your purposes for a visit. For example, if you plan to go skiing, the best months are January and February, even though the snow lasts until April or even May. And for mountain climbing or biking, your best option is the summer season.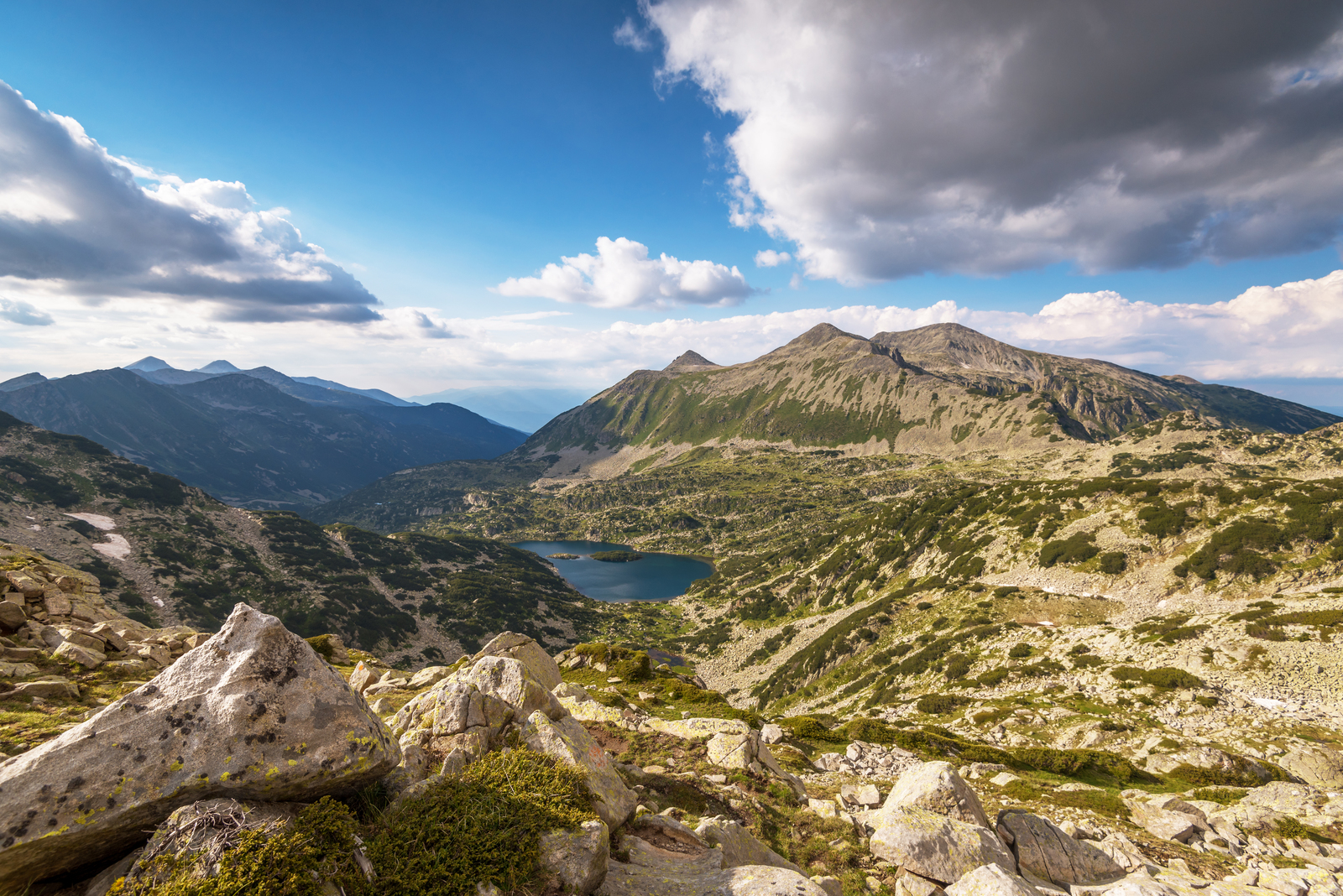 Things To Do
Located throughout the park are eight larger shelters and four hikers' cabins. In addition, the park's main information center in Bansko houses an interactive presentation on the park's forests with 22 modules, allowing visitors to familiarize themselves with exciting facts and details about the park's trees, animals, and vegetation. 
From skiing, summer hiking, mountain biking, you name it! You can find all sorts of fun activities here. Also, there are a lot of educational sites worth visiting.
There you can find a 30-seat projection studio equipped with multimedia equipment and a large screen. Visitors may pick from 150 interesting and educational movies about the park's plants and animals, Pirin Park, and other nature sites in Bulgaria. 
This place also offers lectures prepared by staff members. In addition, the center provides a variety of classes for both younger visitors and adults, held in the park's outdoor area as part of the center's program "Nature's Lessons Are Best Learned First-Hand."
Pirin Nature Park is a vital national resource. Therefore, visitors should take great care to preserve its beauty. Hunting is strictly forbidden, as is fishing in many of the park's rivers. Logging is also banned, as is tampering with the park's signs and trail markers.
How To Get There
To get into the National Park, starting from Bansko, you can take the cable car. It also works during the summer months for hikers. From there, you can hike to the huts. Banderitsa is the first hut, and Vihren is the next one. From Vihren, you have various choices to hike on unless you visit during the snow season.
Pirin National Park Tours
Pobiti Kamani (Upright Stones)
The natural phenomenon Pobiti Kamani, also known as The Stone Desert or Stone Forest and Dikilitash, is settled at 7 square km at a distance of about 20 km from Varna and just a few kilometers away from Beloslav.
This landmark comprises an ensemble of stone columns up to 10 meters in height and from 2 to 6 meters in diameter, thick cylinders, inconsistently shaped and sized rock blocks, and multiple stone arrangements scattered around the entire complex.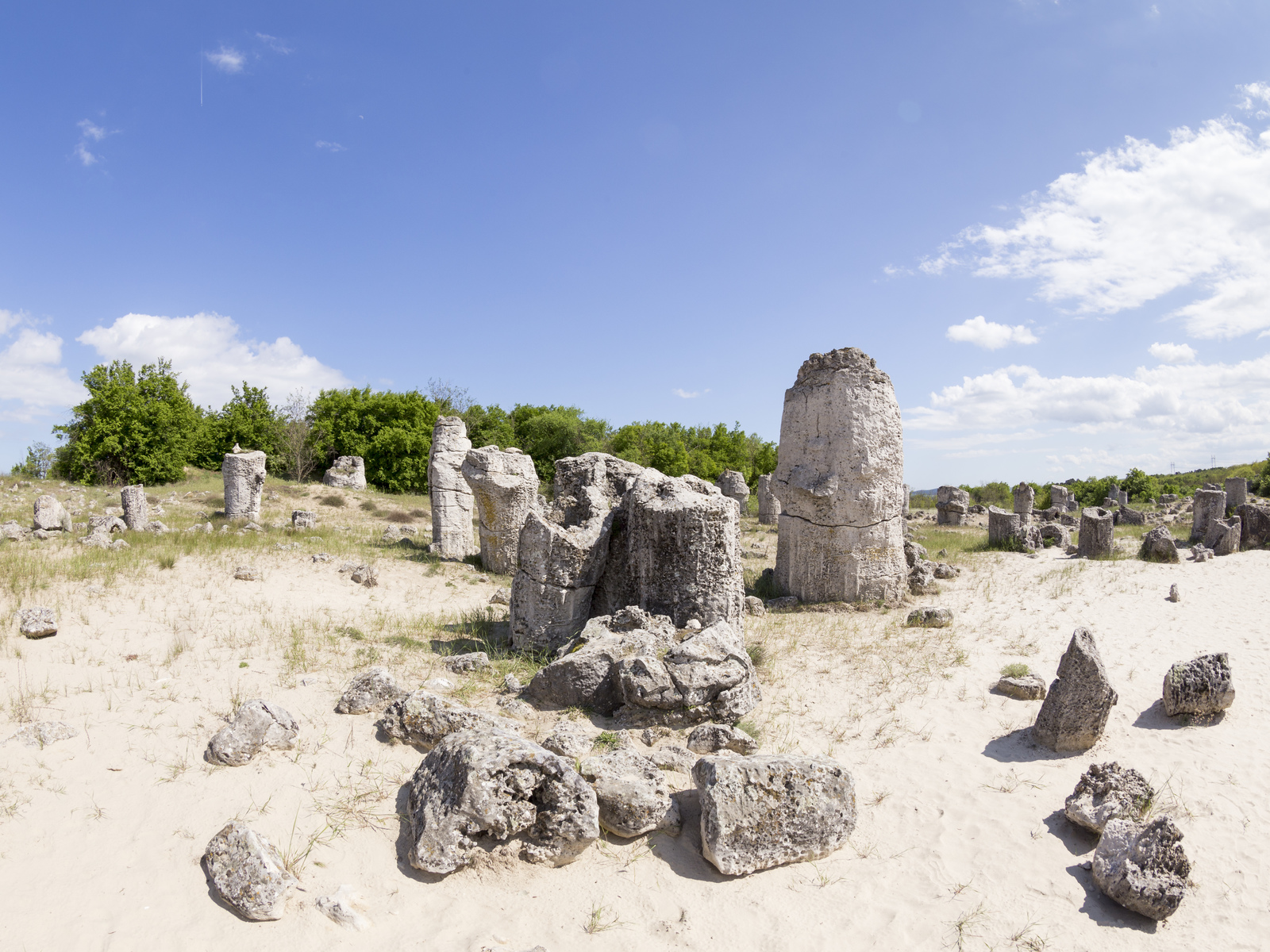 Facts And Geography
From a geological viewing point, the Pobiti Kamani is a unique phenomenon with global significance. They reflect both fossilization and size that are unique in the World. In addition, the biodiversity in the area surrounding the stones increases its value, as it holds vital habitat in Bulgaria for four globally threatened and eight protected plant kinds. 
Formation And History
There exist multiple theories about the genesis of the stone columns near Varna. However, the newest hypothesis proves that these formations are formed around natural methane gas seeps which are well known in various regions. They are where the methane-bearing fluids pass through sediments and reach the Earth's surface or seafloor.
This natural landmark was first documented in 1829. However, it has been known as a sacral place long before that. It was officially declared as a natural landmark in 2002.
When To Visit
The Upright Stones are toured by thousands of visitors every year, which is made easy by organizing regular tours. 
This landmark is not seasonal. However, it's best to avoid visits in June, July, and August as the temperatures are high and there is no shelter in this area.
Devil's Throat Cave
Located in the Western Rhodopes, at a distance of 17 km from the city of Devin, you can find Devi's Throat Cave. The entrance to the cave resembles a devil's head. Down its throat, you can see a huge waterfall that has fascinated minds and started many legends that spark the imagination from ancient times.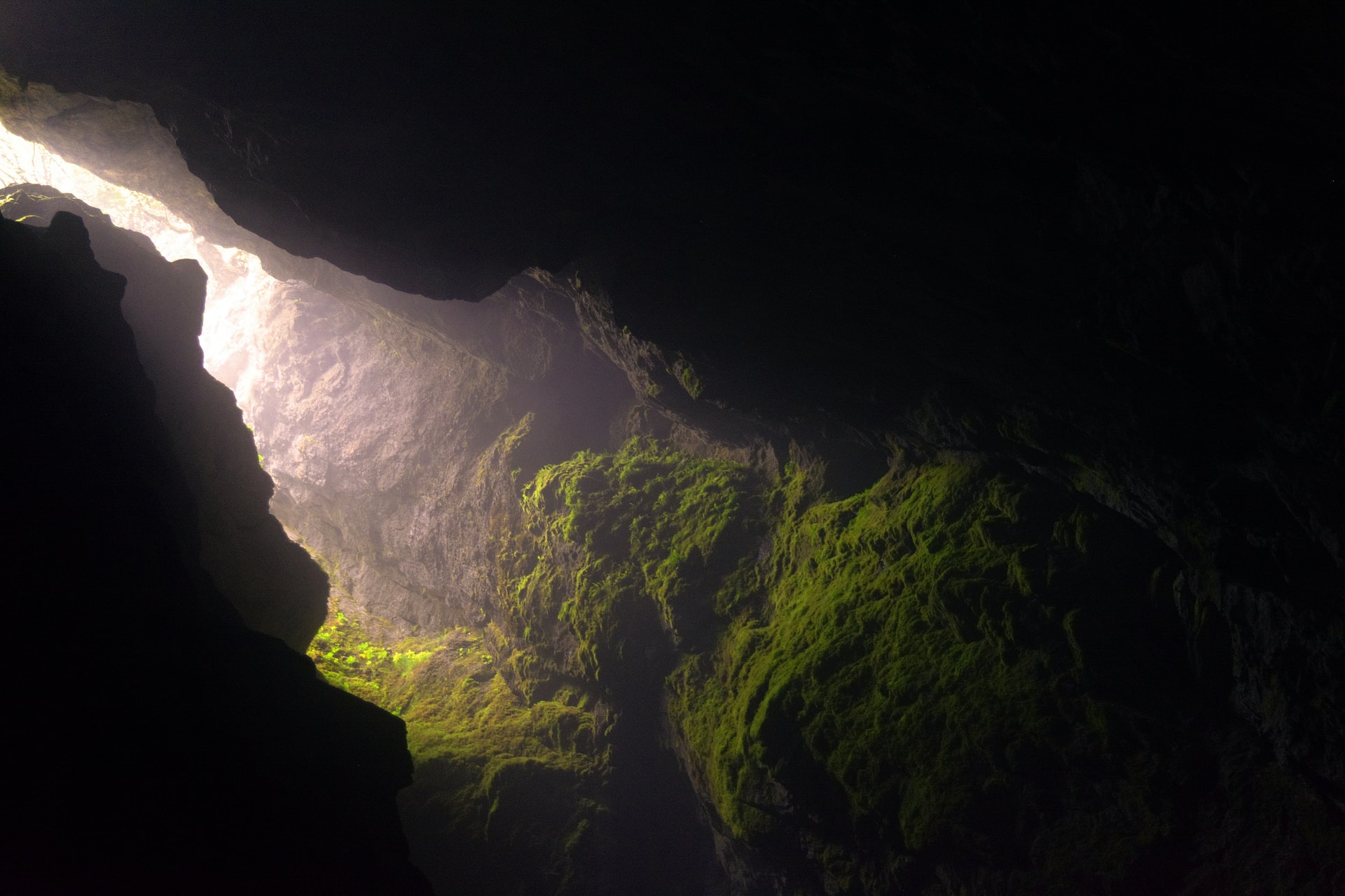 Facts And Geography
You can see the water from the Trigrad River falling from a height of 42 meters, which makes it the highest underground waterfall on the Balkan Peninsula. At about 400 meters from the entrance of the cave, the water goes down a funnel. 
This funnel has a depth of more than 150 meters. When it emerges into another cavern about 60 meters long, the underground river exits the cave. Finally, it flows out among the mountain peaks through another cave.
It is a piece of unusual information to know that nothing brought inside this cave by the river emerges back from it. Many attempts have been made to track parts of wood and other material through the cave. Still, they all vanish without a trace on the underground river, arousing curiosity and tantalizing the imagination. 
In this cave lives a colony of over 35,000 species of the bent-winged bat and the long-fingered bat, included in the World Red List of endangered species. The other two species inhabiting the Devil's Throat named horseshoe bats are Europe's top conservation priorities. Thus the Devil's Throat becomes one of the most important bat shelters in Bulgaria.
How To Get There
It is located two kilometers from Trigrad. The entrance to the cave is along a small asphalt road. There can be found a small parking area in front of the cave. Tour guides are on-site to assist visitors. Tours are conducted only in Bulgarian. 
Thracian Sanctuary – Beglik Tash Observatory 
Beglik Tash is a prehistoric rock sanctuary situated on the southern Black Sea coast of Bulgaria, at a distance of a few kilometers from the city of Primorsko.
This area was declared a protected nature reserve in 1940. As a result, it was forbidden to conduct archaeological excavations. Thanks to this, the nature of this place was preserved in its original form. And most importantly, the megalithic complex, whose age is estimated at 15 thousand years, remained untouched.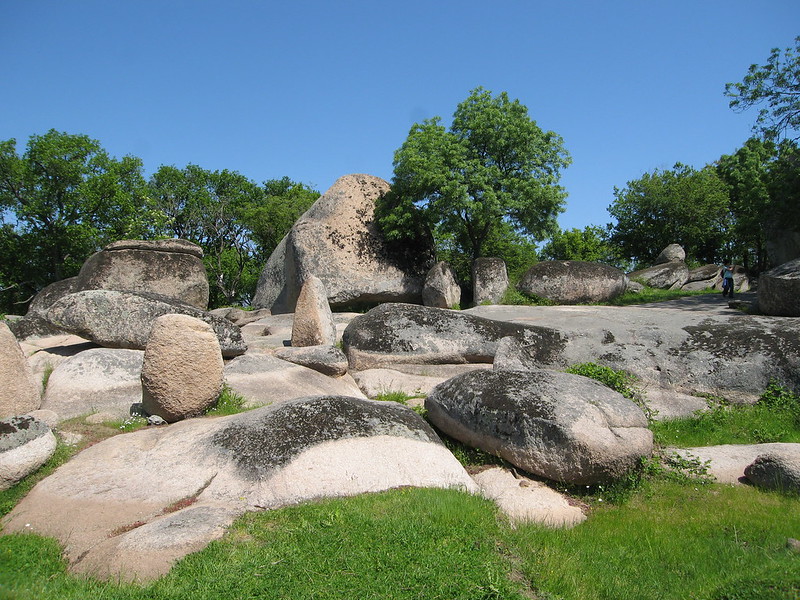 Location 
The Thracian sanctuary Beglik Tash is located in the highest part of cape Beglik Tash at about 130 meters above sea level, near Primorsko, 65km south of Burgas. It covers an area of 6 decares. 
It can be found in a forest territory, which used to be part of the hunting residence of the former leader of the state Todor Zhivkov. 
Facts And History
What happened here many thousands of years ago? Many outstanding scientists argue about this and now.
It is part of a wider surrounding area and a natural rock formation of substantial monolithic blocks of volcanic origin formed of hardened magma that erupted from a volcano active during the Mesozoic era.
Now, we can easily say that this is the most ancient sanctuary on the Black Sea coast. Moreover, research confirmed that there was some human activity at the end of the Bronze Age. 
The sanctuary is a circle of enormous boulder stones. They are located on a rocky surface in the middle of a large glade. Multiton boulders are collected and arranged to form a clock, a calendar, and an observatory. Hence, Beglik Tash is often called the Bulgarian Stonehenge. 
In the rocks are carved stone circles, holes, and cuts. There is a locally famous legend that says Jason and the Argonauts toured this sanctuary. It is claimed that they spoke with prophets and offered sacrifices to the gods.
The vast stones seem to deny gravity and remain in their places like magic is used. Because of the place's intense energy of the place, many people go to Beglik Tash to meditate, seek healing, or pray for something important. They say that their wishes are often heard.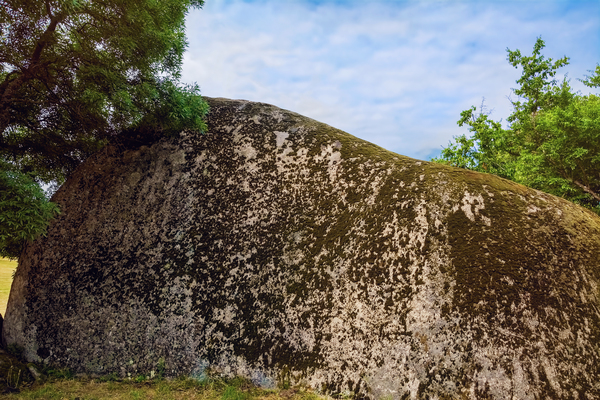 How To Get There
To get there, you need to follow these instructions. First, turn left at the Aquapark at the outset of Primorsko and continue straight ahead, passing near the former Perla residence. The sign saying "Beglik Tash" is set in the forest, 4 km away from Perla. An area suitable for car parking is available at the location. The last 500 to 600 meters can be walked along a forest path.
Srebarna Nature Reserve
Srebarna Nature Reserve was declared a World Birding Biosphere Reserve in the year of 1977. After that, UNESCO granted this area the status of World Heritage Site in 1985. The reserve is a freshwater lake extending over 6 square kilometers
It is the breeding territory of roughly 170 bird species, many of which are rare or endangered. Additionally, nearly 80 additional bird species relocate and seek refuge there every winter.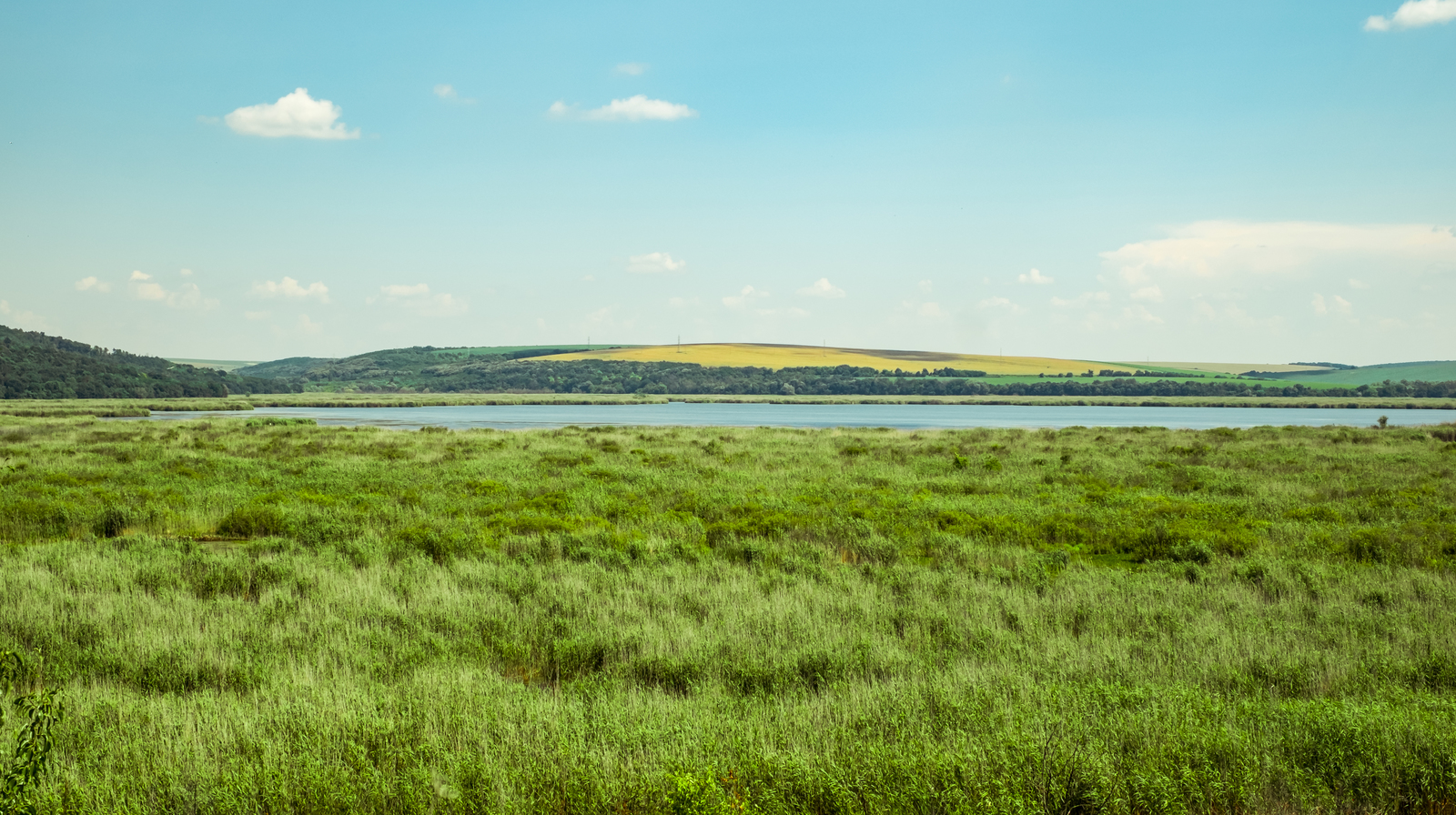 Birds
Here you can see 41 species of mammals, 11 reptiles and ten amphibians, 24 species of fish, and 211 types of birds, which is the most famous attraction for the Srebarna reserve.
Among these birds, you can see Dalmatian pelican, pygmy cormorant, glossy ibis, spoonbill, mute swan, Ferruginous Duck, lesser white-fronted goose, red-breasted goose, greylag goose, duck, duck-hawk, sinyogushka, "mustakat" tit. In addition, here is the only in Bulgaria nest habitat of great white heron.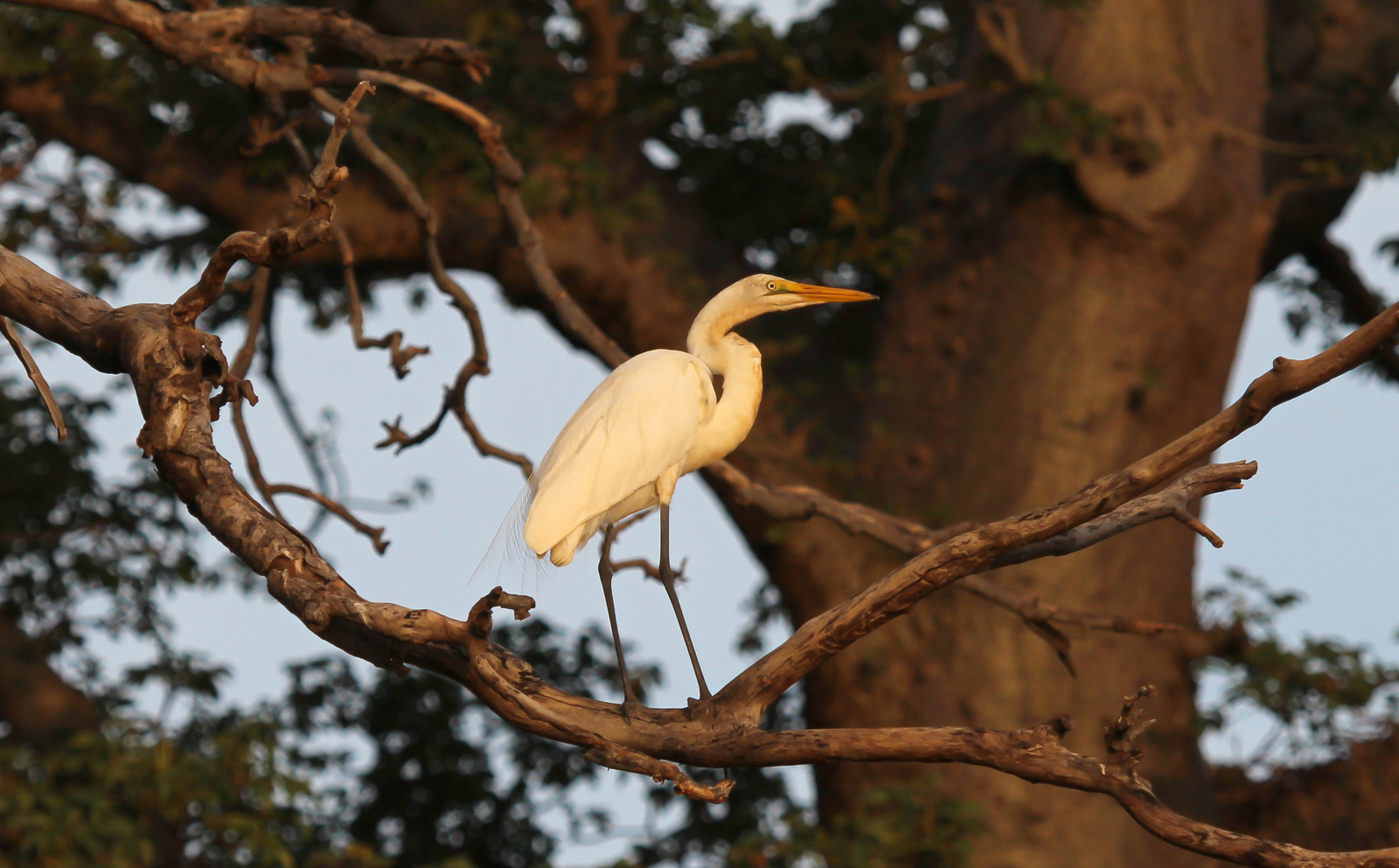 Things To Do
There are over 3000 species of flora and fauna growing in this fantastic place, highlighting the beauty of nature. Its trails and unique platforms offer visitors the ability to approach other birds and animals without disturbing their tranquility or altering their natural lifestyle or habitat.
At the side of the river, you can find a museum that presents the evolution and biodiversity of the reserve. Direct observation of life that develops in Srebarna is so impressive and attractive that you can't miss the chance to observe this natural paradise.
How To Get There
The Srebarna Nature Reserve is located in northeastern Bulgaria, near the village of Srebarna, just 18 km away from Silistra and 2 km from Danube.
You can find all sorts of planned group activities and organized tours to this nature reserve.
Final Thoughts On Bulgaria Nature
All of Bulgaria's beauty and rich diversity is hard and almost impossible to convey in words. So indeed, it is best to visit the country to observe and experience all these natural wonders with your very own eyes.
Until then, enjoy reading this article and let it prepare you for your visit to Bulgaria!
We would recommend these similar articles too: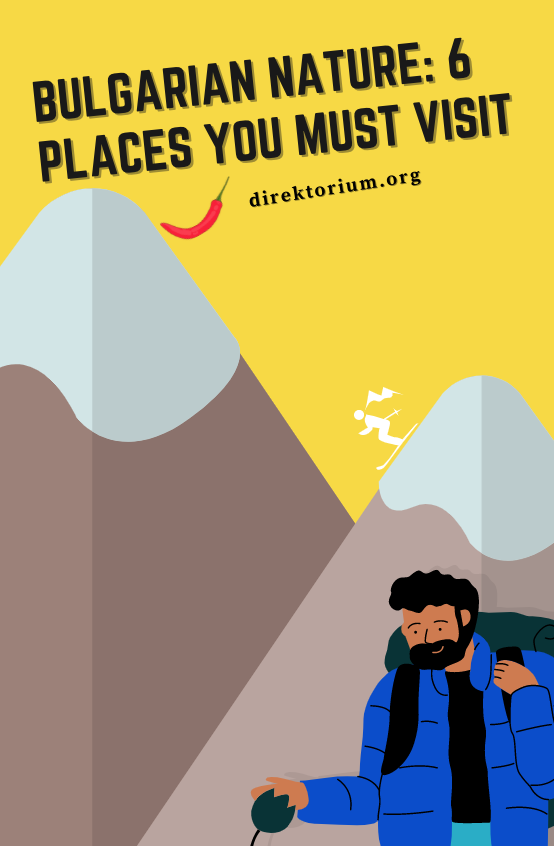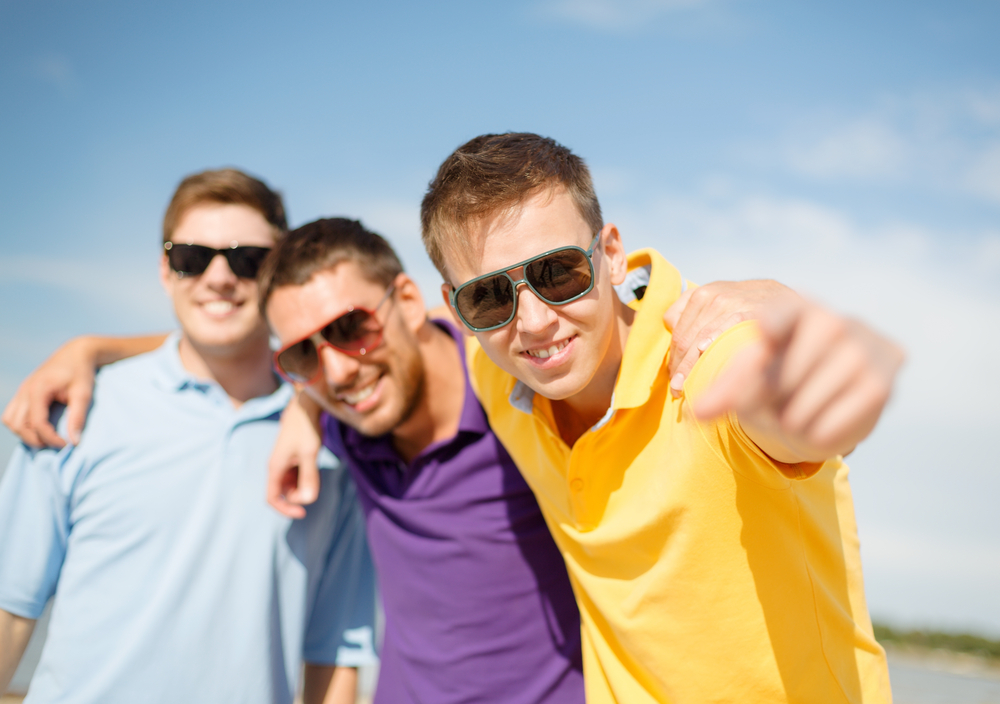 Arben G. and Will Do. – Friends since they met on Work on Travel in the States, they have been writing exhaustively about how not to do business and still make tons of money and every aspect of business for Direktorium.
When they're not writing about business, they don't know what to do and go back to writing about business. True friendship lasts even in business! (Arben is in yellow, and Will in purple shirt. Nobody knows who the douche on the left is).