Do you wonder why Bosnia and Herzegovina stand out as a country? 
I know what you're thinking: Cevapcici!
That wouldn't be an understatement but the reality is that besides the amazing food, Bosnia and Herzegovina is famous for its history, architecture, welcoming people, tradition and breathtaking nature. 
In this article, we'll guide you through postcard types of natural wonders and locations that will not only make you more hungry for cevapcici, but make you want to come there again and again and again.
If you are looking for amazing natural places to visit in this country, continue reading this article.
Check out the hottest tours right now: 
Are you visiting other Balkan countries? Check our other nature guides:
16 Amazing Natural Places To Visit In Bosnia
1. Perućica Rainforest
There is a small number of remaining rainforests in Europe. You probably wouldn't guess that the biggest one of them is in Bosnia, would you? 
Geography And Facts
The Perućica Forest is one of Europe's last untouched primeval forests. This rainforest is situated near the Montenegrian border and is part of the Sutjeska National Park. 
For centuries Perućica has remained resolutely resistant to the onset of civilization and the perpetual desire of man to let go of his trivialism and materialistic interests.
Possibly, if it had not been declared a "strictly protected nature reserve" in 1952, the challenges of access would not have been its greatest defense over the years.
For us, it is comforting to know here lies an area of 14.430 square kilometers that has hardly been touched by mankind. 
However, this forest can only be visited with an announcement and an authorized guide. It has a rough landscape and many parts of the forest are impassable. You will have no trouble if you follow the main signs.
It is important to realize that visiting Perućica would not be just a relaxing few hours in nature. It is a whole day tour that requires good equipment, bravery, adventure, and being in good shape.
Not a challenge for you direktors, right?
Biodiversity
In the rainforest of Perucica are registered more than 170 species of trees and shrubs, as well as over 1000 species of herbaceous plants, many of which are endemic species, which is why the rainforest Perucica is considered as the location of special scientific interest.
This strict natural reserve has a variety of forest types, including areas of fir, beech, and spruce, as well as areas of subalpine beech, mountain maple, subalpine spruce, pine, and mountain grassy vegetation.
Waterfall Skakavac
Skakavac is one of the largest and most beautiful waterfalls in Bosnia and Herzegovina and a significant tourist attraction in Perućica. 
With a height of almost 100 meters and a breathtaking setting, the waterfall is a marvel of nature. 
This waterfall has a small amount of water flowing through it; however, it is remarkable for its beauty and height, especially during the winter, when the ice overlays onto the slap and makes a magnificent scenery.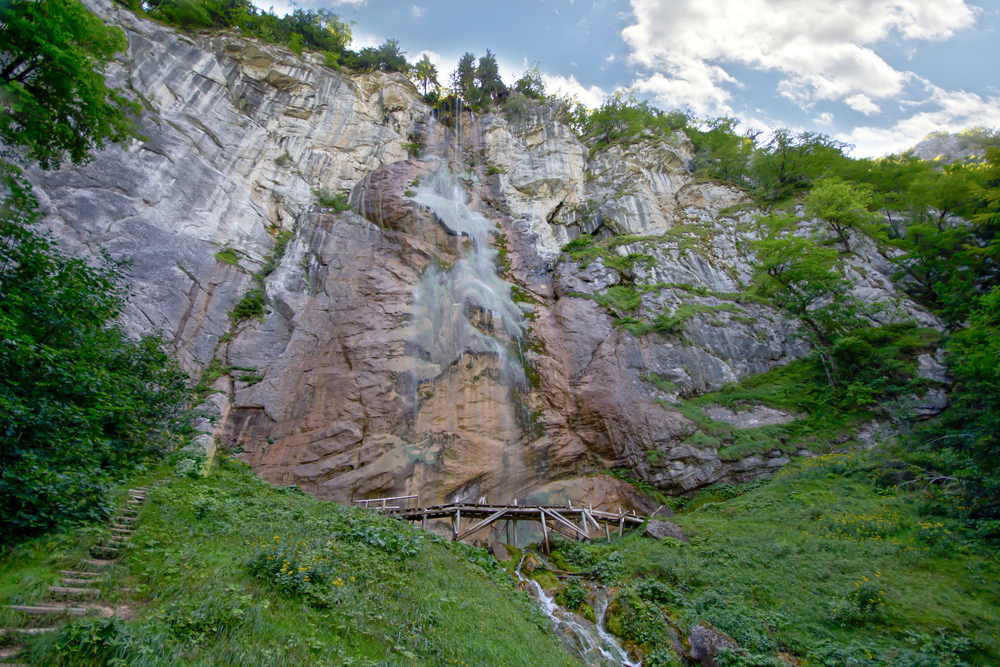 How To Get There?
From Sarajevo: Follow road Sarajevo-Trnovo, then turn left onto road Trebinje/Dubrovnik. Sutjeska is clearly marked on this road. It takes less than 2 hours to reach Sutjeska.
2. Maglić
This is the highest peak in Bosnia and Herzegovina and a crowning achievement for mountaineers, alpinists, and nature lovers – direktors in short.
Although Montenegro controls the most significant part of the mountain range, Bosnia is proud to own the Mali (Small) Maglic peak. 
There are two peaks in Maglic, Veliki (Big, Montenegro) Maglić (Crnogorski Maglić, 2388 meters) and Mali (Small, Bosnia and Herzegovina) Maglić (Bosanski Maglić, 2386 meters). 
Bosnian Maglić is the official peak of Maglić, despite it being 2m lower than Montenegrian Maglić. Further, Bosanski Maglić is indeed a unique peak compared to Crnogorski Maglić, which is less visited.
Several routes can reach the peak. In addition, many places on the mountain are also suitable for camping. 
The best place to camp is the heart-shaped Trnovacko Jezero lake, but that is part of Montenegro. We would recommend bringing some food to do barbeque.
You should keep in mind that this is a high-altitude mountain, so please check the weather forecast by typing the nearest village, Pluzine, into your browser.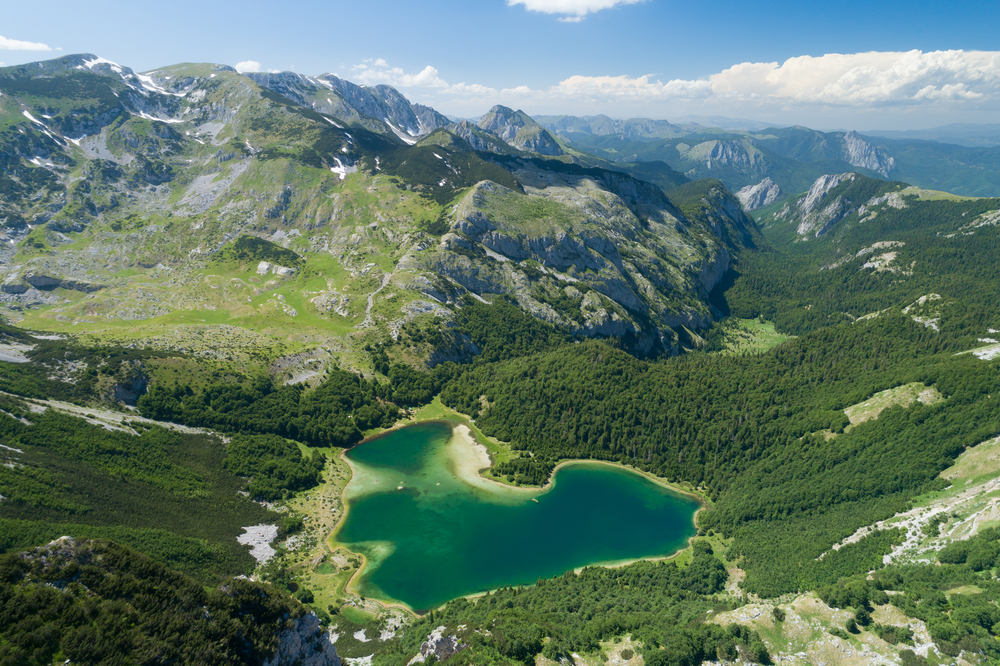 3. Kravice Waterfalls
Kravice Waterfalls are truly a wonder of nature. They are like a magical oasis inserted amidst the heart of an Amazonian rainforest. 
Kravice Waterfalls: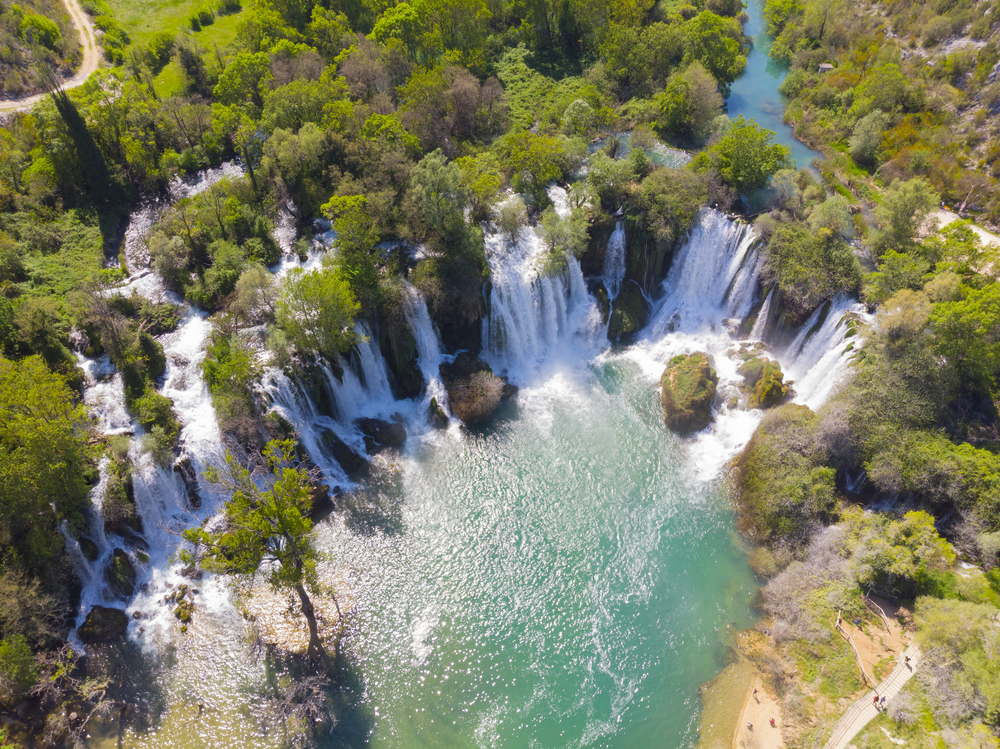 Geography And Facts
The spectacular Kravice Waterfall on the Trebizat River is one of the largest waterfalls in Herzegovina. It is located 10 kilometers south of Ljubuški and 40 kilometers south of Mostar. There is a lake at the base of this waterfall that is 120 meters in diameter and has a height of about 25 meters. 
Few restaurants are available, all with views of the Kravice waterfalls. The restaurants will serve a variety of Bosnian-Croatian fusion dishes, such as cevapcici, sausage, steak, vegetables, and fruit. There are also picnic areas where you can bring your own food. 
It is a green area full of chaste trees, poplars, and fig trees. Even the rock formations are green with thick layers of lichen, moss, and grass. The natural environment around the falls is almost entirely untouched by man-made structures.
Best Time To Visit
You can't swim in any other season except summer in these waterfalls. Temperature can rise to over 40 degrees in summer and winter below zero. To enjoy the waterfalls and go swimming, it's best to go during the summer. 
The water is mild and never gets very warm since the spring of the Krebizat River is close. But amidst boiling temperatures, the water seemed to us very pleasant and calming.
Where Does The Name Come From?
If you translate the word Kravice in English, you will find out that it means small cows. This waterfall was named after a cow that surprisingly survived falling into the River Trebizat. 
Imagine that, a cow falling into a river. A sight for sore eyes and a legend to be told for centuries!
Everyone thought that the cow drowned, but it reached the bottom of the waterfall alive. We felt that the story was hilarious and interesting.
How To Get There?
From Mostar: The drive is only about 40 kilometers or around a 45-minute drive. The roads are good and all of the signs are in English.
On the exit of Mostar follow the R424 to Ljubuski. Then turn right onto M6 and that road takes you directly to Kravice.                                                    
You must take the one-lane road down to the river once you reach Kravica Waterfall. There is a parking lot just before the waterfall. The base of the falls is only a 5-minute walk from the parking lot.
Kravice Waterfalls Tours
4. Neretva River
With 203 km of flow through Bosnia and Herzegovina, followed by 22 km in Croatia, the Neretva River is the longest in the Eastern Adriatic river basin. 
It is also the longest river in this country. There are numerous streams, springs, and waterfalls along the upper course of the Neretva that form rapids and steep gorges that reach sub-800 meter depths.   
Neretva River rises on Lebršnik Mountain and flows through Konjic to Jablaničko Lake, then southwest to Mostar, entering the Adriatic Sea. 
Most of you would be surprised to know that this is the coldest river in the world! Since its source is so high, its temperatures are freezing, on average just above freezing. The Upper Neretva has the most frigid river temperatures. So you better bring some rakia with you!
The freezing temperatures in Neretva allow a variety of plants and animals to flourish. As a result, Neretva is recognized by both national and international nature conservation organizations for its endemic species.
What makes this place worth visiting? We think that rafting in this river would be a hell of an adventure if you are a thrill-seeker. This offers adrenaline, especially on the fast rapids. The only downside here is that you can't take your camera to capture the gorgeous scenery of nature. Of course, you could, but it will face the same fate as the cow!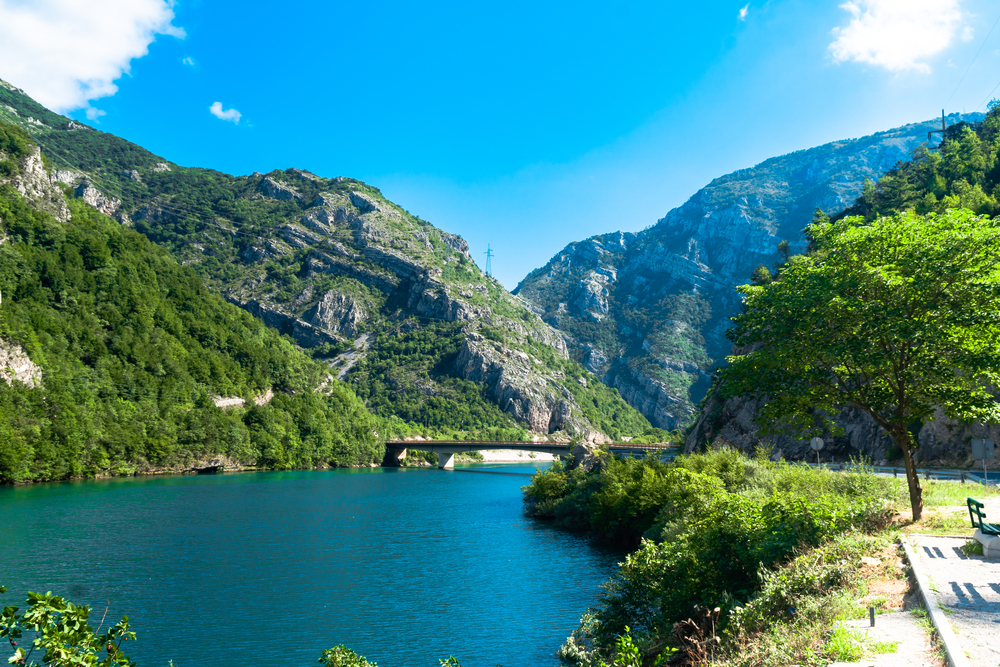 5. Bjelašnica
Bjelašnica is a well-known mountain in central Bosnia and Herzegovina. It lies directly to the southwest of Sarajevo.
In the past, the mountain was associated with harsh winters, and isolated villages visited only by the most experienced hikers, hunters, and adventurers. 
Snowdrifts can reach as high as 4 meters during the winter months, which is quite a challenge for winter sports enthusiasts. The mountain gets engulfed in snow. 
It is fascinating scenery. As a result of the mountain's location in the Dinaric Alps and its altitude, hikers can be surprised by snow in the middle of the summer, adding to the mountain's allure.
So, it's a place with many things to do both in the winter and the summer. During the winter, you can enjoy skiing at a couple of resorts. 
Summertime is the best time to hike the mountain. However, if you are looking for a bigger adventure, Bjelašnica also offers mountain biking and paragliding.
We didn't mention in this guide that during the Bosnian War, 1992-1995, this region was of paramount strategic importance. But, unfortunately, in some places in Bjelašnica, there are still mines. 
We don't want to scare you; the frequently visited paths and ski resorts are safe but wandering around the forest off the usual routes are risky.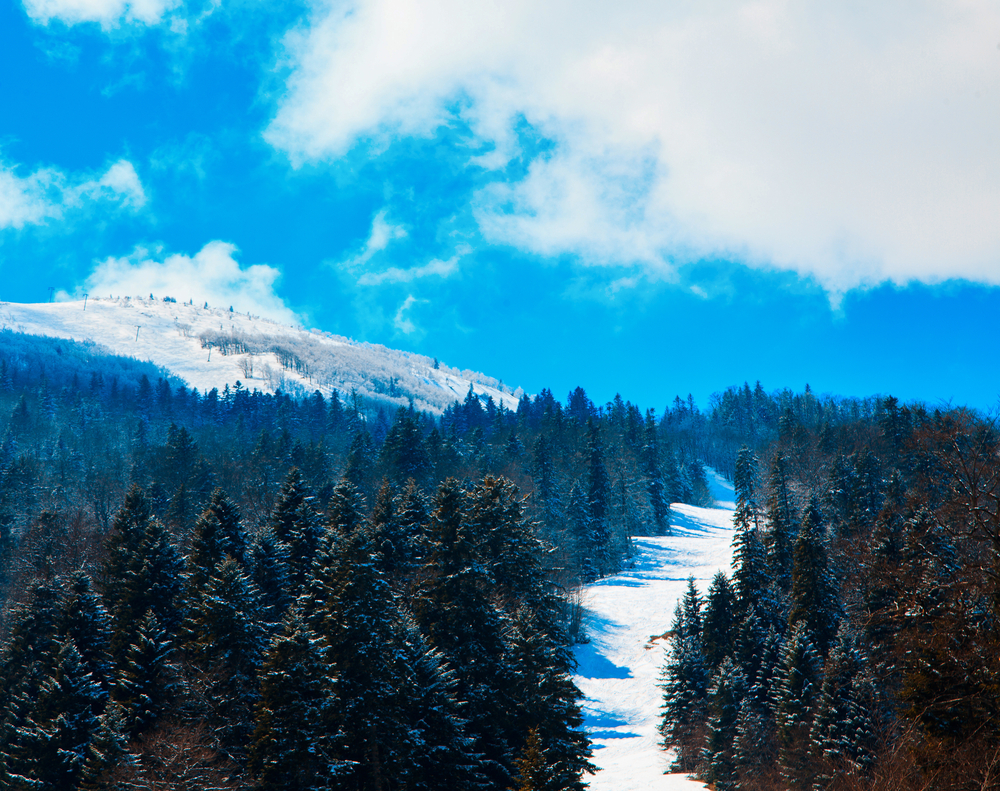 Bjelašnica

Tours
6. Vrelo Bune
Vrelo Bune fuses nature and architecture at the Buna river spring near Blagaj. 
This is a Mediterranean-style Ottoman building southeast of Mostar in Bosnia and Herzegovina. 
https://www.instagram.com/bosnia.nature/ 
In Blagaj, the natural values are inextricably linked to the cultural and historical heritage. 
The River Buna is a very short river that, after less than 10 kilometers, flows into Neretva that we mentioned above in this guide. This is the source of the coldest water that we were talking about.
We would not suggest swimming here! Unless you have rakia in you! Even then!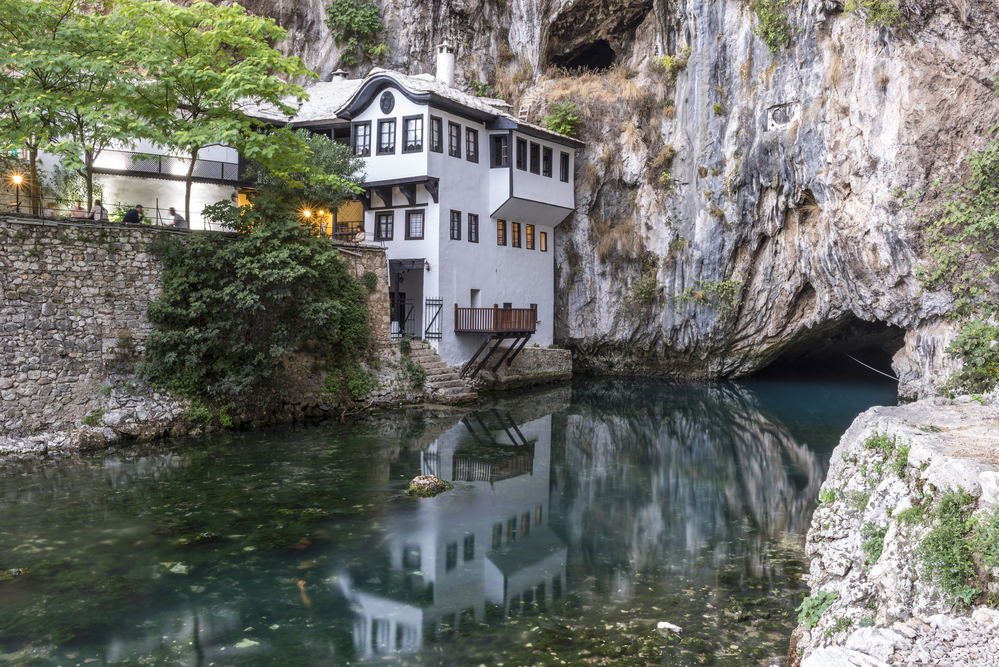 7. Volujak
The Volujak mountain range lies on the border of Bosnia and Herzegovina, and Montenegro. The Volujak Mountains are geologically part of the Dinaric Alps and are composed mainly of limestone and dolomite (now you know some geology, bro!).
The most famous peaks are Volujak (2,337 meters), Studenac (2,296 meters), Badnjine (2,245 meters), and Trnovački Durmitor (2,232 meters).
Bosnia Herzegovina's Volujak peak, at 2,337 meters, is the second-highest point in the country. 
The summit offers an impressive view of the surrounding peaks: Maglič, Veliko Vitao, and, far off, Durmitor.
Volujak is a bit wild and not very a tourist commercial place though. Those who hike this mountain should be well prepared. 
This area is home to diverse fauna. We also read that there were many bears, but fortunately, we didn't see any.
How about you? Did you see any? If you have, we wouldn't know!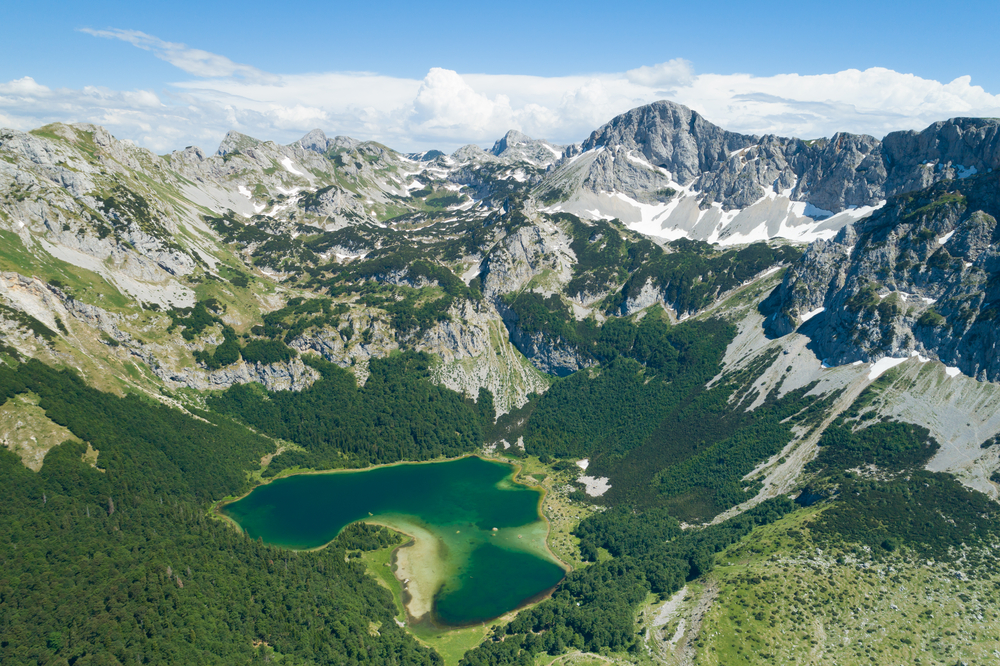 9. Sava
In the west of the Balkan Peninsula lies the Sava River. Most of Slovenia, Croatia, Bosnia, and northern Serbia are within its basin. The Julian Alps are formed by the confluence of two rivers, the Sava Bohinjka and the Sava Dolinka, at Radovljica.
A course of 940 kilometers sees it flow mainly through Slovenia, just north of Ljubljana, and then through Croatia, touching Zagreb, before entering Serbia, where it joins the Danube at Belgrade.
https://www.instagram.com/outdoorbosnia/
Numerous towns along the river include Kranj, Zagreb, Sisak, Slavonski Brod, Bosanski Zumac, Sremska Mitrovica, and Zumac.
History, music, and movies all mention this river probably because Sava has an oblivious beauty and a lush, dense landscape.
Sava flows silently, and even though it was our last evening there, it was one of the dearest memories we have of this river. 
What are the fun things you can do? On this river, you will find several sports and recreational facilities. Most of them offer kayaking and rafting. 
Tours are available from April to October. It is an incredible experience to follow the pace of Sava. It is very picturesque and calm.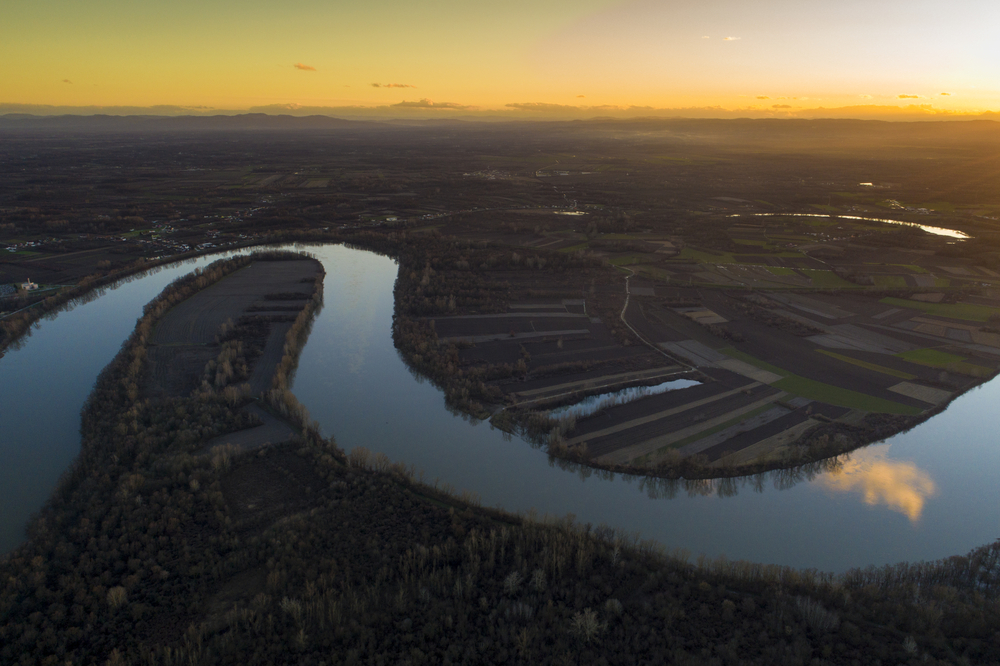 10.  Vrbas River
Sava River's right tributary is the Vrbas River. The source of this river is the mountain Zec. Vrba River has an average flow of 114 m/s at the mouth. 
The main left tributaries of the river are Pliva, Crna Rijeka, Krupa, and the primary right tributaries are Bistrica, Ugar, Švrakava, Vrbanja, Turjanica, and Povelic. 
In shape, the basin is elongated and 150 kilometers long. The average elevation in the basin is about 690 meters above sea level, and the highest point is about 2,100 meters above sea level.
The river is worth spending some time next to. There are also gorgeous canyons, waterfalls, and hot springs just a few minutes drive from town.
During our visit to the river, we went rafting. Going through the canyons was a thrilling experience that etches in your memory forever.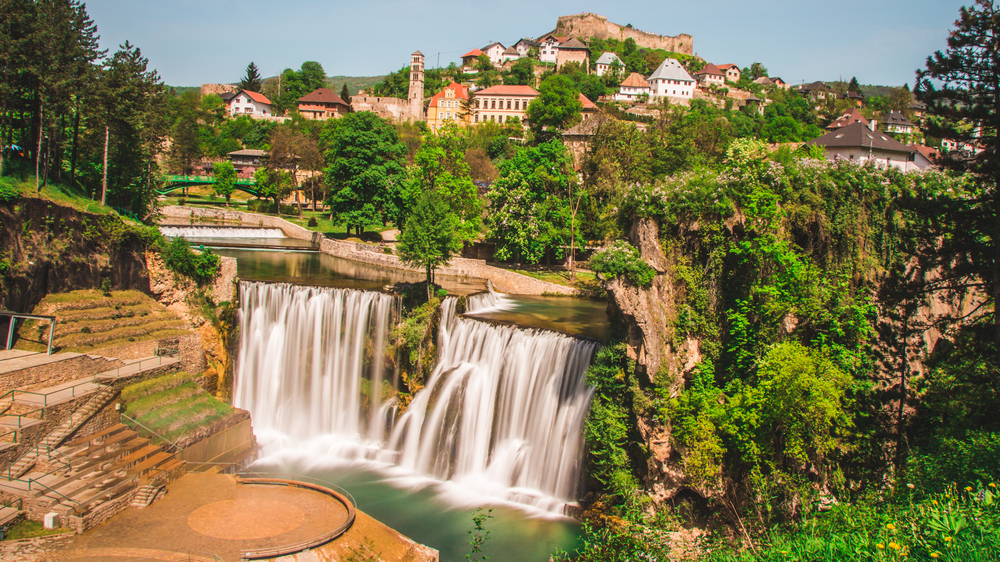 Vrbas River Tour
11.  Una National Park
Una is Bosnia's biggest national park. 
The park extends across 198 square kilometers on the border between Bosnia and Croatia.
Una National Park offers camping, hiking, rafting, fishing, cycling, or exploring ancient archaeological sites and historical monuments. 
In the park, established in 2008, there are more than 150 animal species, including wolves, bears, lynx, and chamois. 
 https://www.instagram.com/holiday_bosnia/?hl=en 
The River Una provides spectacular views with its clean, clear water, waterfalls, and whitewater rapids. 
In addition to numerous ancient ruins, you can also see a Roman fortress and several medieval fortresses. 
Those in search of an adrenaline rush can jump off the bridges in Bihac and Bosanska Krupa.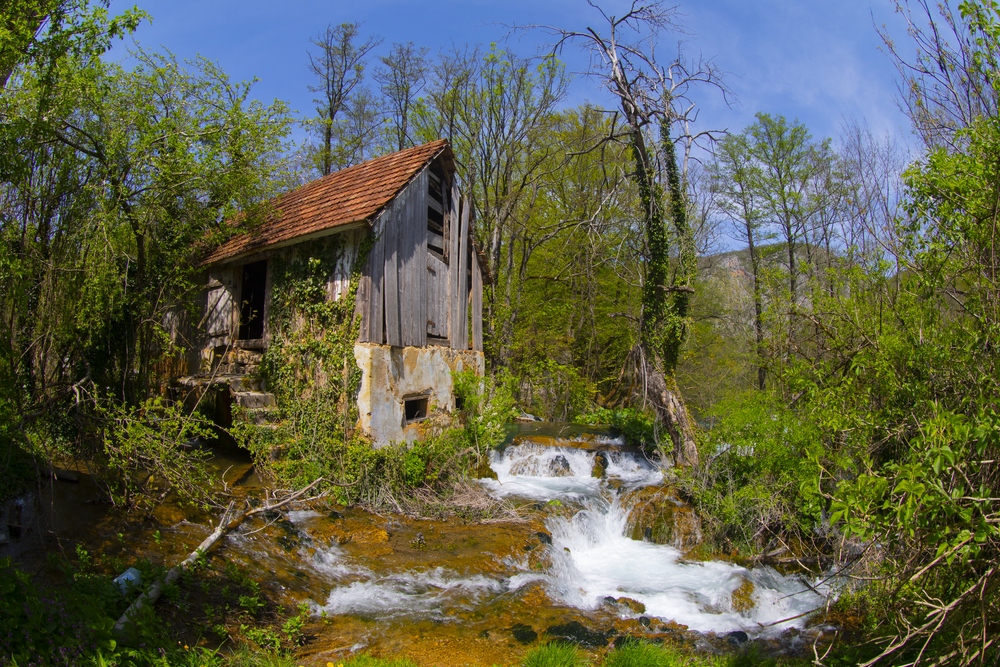 12. Vjetrenica Cave
In Bosnia and Herzegovina, Vjetrenica Cave is the largest cave. 
When it is warmer, cold air blows out of its entrance. In this cave, nearly 6 km have been explored. The central canal is approximately 2.5 kilometers long. 
There are several permanent and occasional streams and lakes. In addition to stalactites, flowstone, draperies, cascades, etc., there are many other formations. 
There is no doubt in our mind that it is among the world's wealthiest caves as far as its biological diversity is concerned. It is officially ranked second. 
You can also find many fossilized animals. It's no wonder that so much research is conducted here.
It is an exciting place, and we highly recommend going there for those who are fans of caves. You will enjoy a wonderful hour among beautiful natural wonders.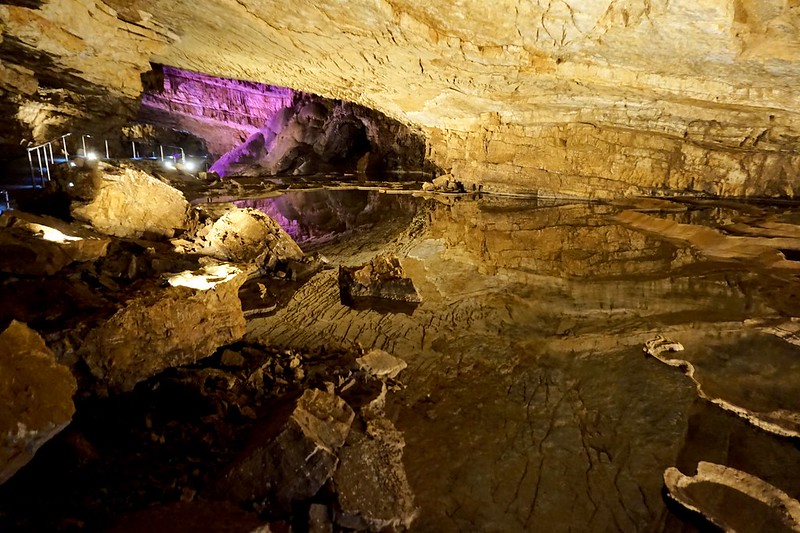 13. Pliva Lakes
Pliva Lakes are a pair of natural lakes situated in the center of Bosnia. A short distance away is the town of Jajce.
Pliva Lakes: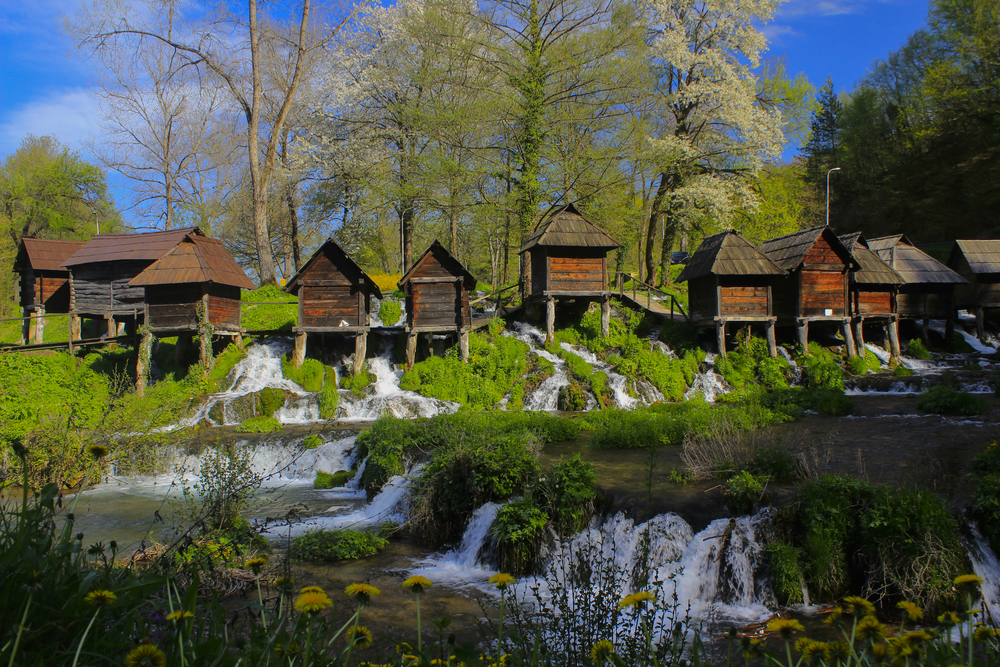 Geography And Facts
A large lake (Big Plivsko) and a smaller one (Small Plivsko) form where the river Pliva widens on its way to Jajce. 
As it flows through the town, it joins the Vrbas River and cascades into the Pliva Waterfall and as a tributary of the Vrbas, the Pliva joins the Sava, which merges into the Danube at Belgrade.
Located in a natural setting, these lakes offer a retreat from city life and a chance to touch the unaltered lake basins. You can enjoy a breath of nature experience in a quiet and peaceful setting and a sense of adventure. 
Best Time To Visit
Summer days in the region are perfect for canoeing, rafting, cycling, swimming, and sunbathing. Also, swimming in the lakes is only possible in July and August since the water is very cold. I guess that is the only downside of this place.
Is Camping Available?
At Pliva Lakes, you can choose between wild camping but also there is a campsite right at the shore of the Big Plivsko, called Camping Plivsko Jezero.
Campsite guests have access to reception services, coffee bars, hot water showers, toilets, a cooking area, and laundry facilities. It also has a large capacity.
Campers in Bosnia seem to love Pliva Lakes as one of their top destinations. During our visit, we saw lots of campers.
How To Get There?
From nearby Jajca: Pliva Lakes are located approximately 5.5 kilometers west of Jajce and it will take you one hour and 15 minutes to reach them by walking.
You can also get there by driving but we would highly recommend getting there by walking since the surrounding nature is as stunning as the lakes.
14. Prokosko Lake
This small glacial lake named Prokoško is located about 20 kilometers above Fojnica, a Bosnian town on Mount Vranica. 
Prokosko Lake: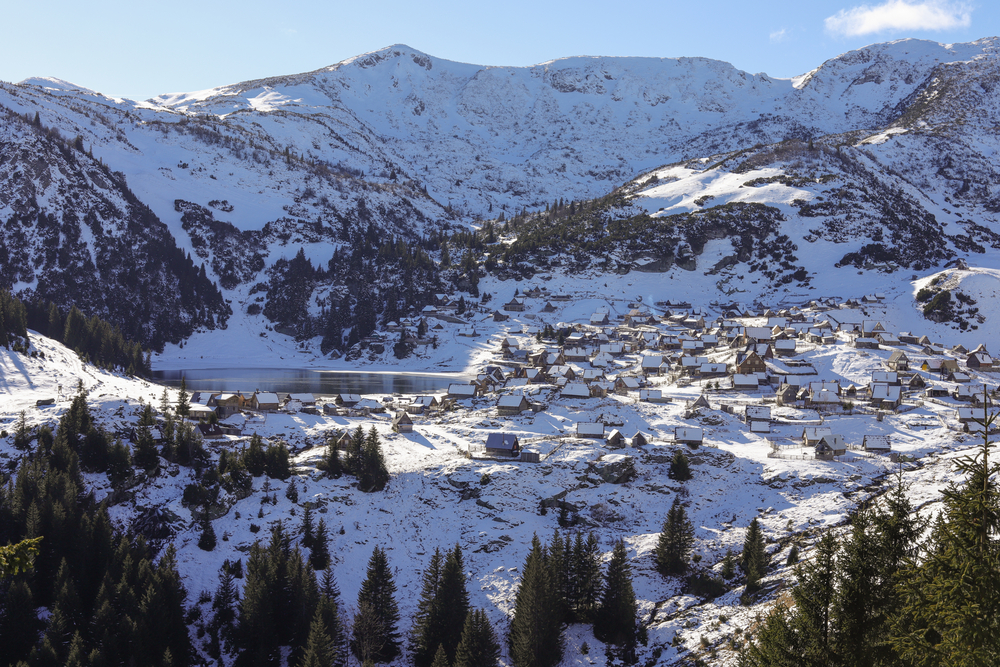 Geography And Facts
A gravel road allows access to Prokoško Lake, but many visitors opt to hike to discover this gem of nature.
There are many built cottages where catering services are provided. There are several endemic species of plants and animals in the lake's vicinity. 
Protection of the area began in 2005. The astounding number of cottages here really surprised us. But, adding wooden cabins to a natural landscape made it even more breathtaking. 
The unique thing about this place is that there is no electricity. Almost all of the residents here are farmers, so they use traditional energy methods, for example, a clay oven for cooking, candles for lighting, and wood for a fire. 
During winter, people living around the lake descend to the lower parts of the mountains to escape the cold.
Best Time To Visit
During wintertime, the lake and the nearby nomadic village are inaccessible due to harsh weather conditions and impassable roads. Therefore, it is best to go on a trip in the summer.
Is Camping Available?
Wild camping is permitted at Prokosko Lake.
How To Get There?
From Fojnica: There is a reconstructed asphalt road connecting the lake to the town of Fojnica, a distance of 20 kilometers. The first part of the road is good, but as you move to the road it gets worse. However, that will only bother you if you are going to Prokosko Lake by driving. 
If you choose to hike the same road you should know that this is not a very hard route but, it requires having good hiking boots.
15. Kozara National Park
Get to know Kozara National Park, which consists of a beautiful landscape and a tough history.
Kozara National Park: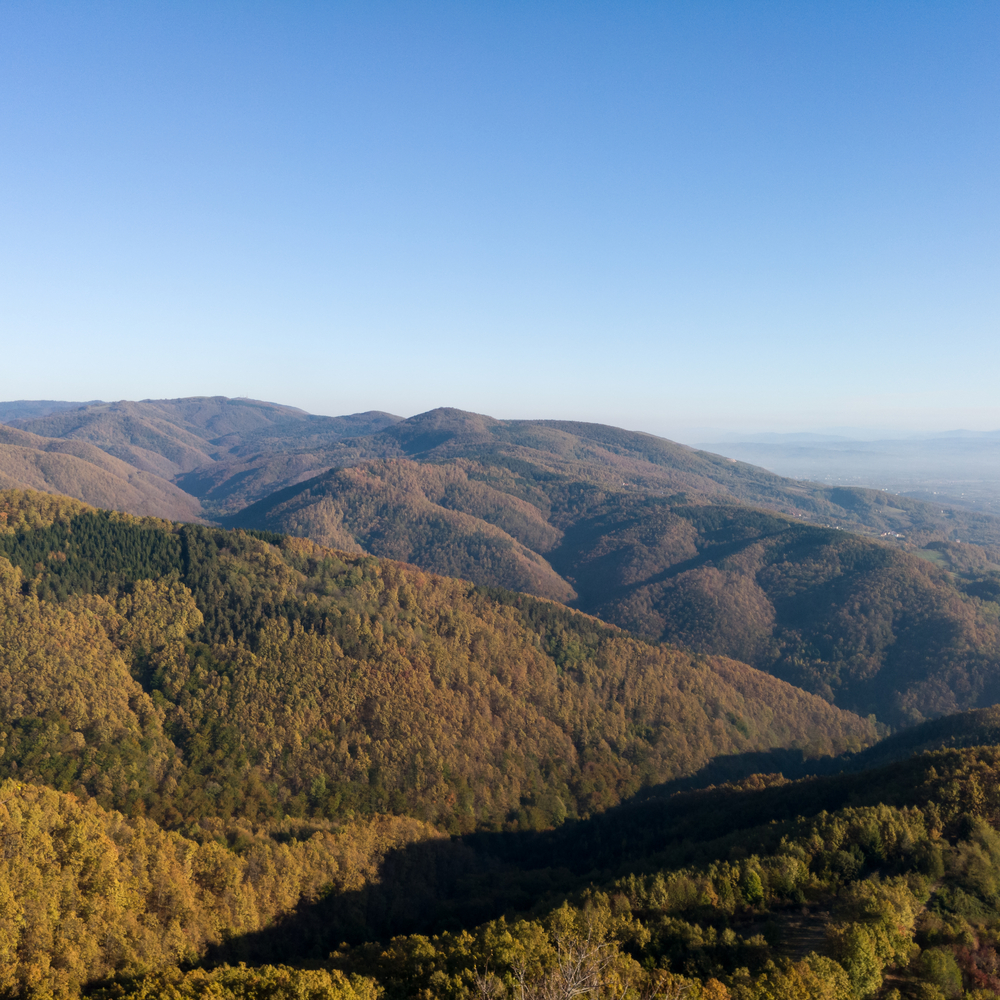 Geography And Facts
Josip Broz Tito established Bosnia and Herzegovina's Kozara National Park in 1967 as a protected national forest.
It lies between the rivers Una, Sava, Sana, and Vrbas. Kozara National Park became known as the 'Green Beauty of Krajina' because of this dense forest and hills.
Do you know what Krajina means? Krajina is the medieval name of a region in Croatia. It also includes parts of Lower Neretva and western Herzegovina, in today's Bosnia and Herzegovina.
A vast area of regulated hunting is available in Kozara, covering 180 square kilometers of land, where deers, pheasants, foxes, bears, hares, and ducks can be hunted.
Nature lovers have access to a smaller section of the park. Kozara offers a wide variety of activities, including walking, hiking, biking, and herb picking.
During World War II, Kozara provided an advantage to the Partisans over the newly occupying Nazi Germans who did not know the terrain well.
There are many sights along the road to the monument (you can read more about the monument in the following paragraph). 
It has a length of 12 kilometers and leads you along the cliffs and through the trees. The place we liked the best overlooks a breathtaking view from a bench on the ridge. 
A barbecue or a picnic around the monument makes the area ideal for relaxing. 
Kozara Monument
Kozara Monument: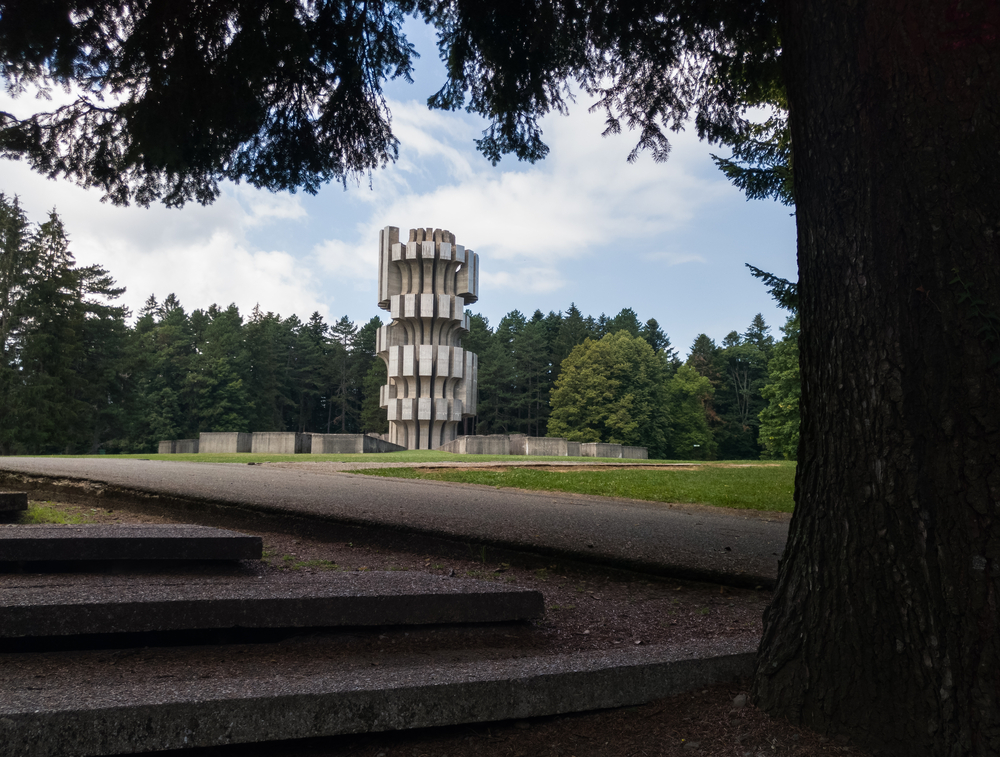 Eighty thousand civilians were wounded, 1,700 partisans were killed, and 50,000 civilians were sent to concentration camps when the Croatian army, Ustaša militia, and the Wehrmacht surrounded Banja Luka in the spring of 1942. 
As soon as partisan forces broke the siege, the cost of human lives had already been incurred.  
This memorial monument dedicated to this tragic battle was built in 1972.
The segmented tower, built on a plateau on Mrakovica Mountain amid the forest, was designed by Dušan Džamonja and stood 33 meters tall. 
A bronze memorial wall honors the 9921 partisans who gave their lives in World War II near the tower.  
Best Time To Visit
Kozara National Park is appealing in each season. 
In the spring, dense forests come to life, flowers bloom and the grass is greening up.   
Summer brings the most energy and is ideal in terms of temperature.
The autumn season is glorious with golden hues, and winter offers many winter sports opportunities. 
16. Mostar
One of the most iconic places in Bosnia!
The birthplace of the indigenous cevapi.
This place has a lot of history, and you will surely want to know something about it before visiting Mostar.
Mostar is a city in southern Bosnia and Herzegovina on the banks of the Neretva River. A reconstructed medieval arch bridge, Stari Most (Old Bridge), is its most iconic landmark. 
You can browse shops and stalls in the nearby alleys, and the Old Bridge Museum offers insights into the bridge's long history. 
The Koski Mehmed-Pasha Mosque's minaret offers panoramic views of the city from its narrow staircase.
https://www.instagram.com/activeholidays.bosnia/?hl=en 
Mostar Old Bridge
Mostar developed as an essential Ottoman frontier town and also as an influential city during the Austro-Hungarian period. 
It has long been known for its old Turkish houses and the Old Bridge, Stari Most, which is named after. 
The conflict of the 1990s destroyed most of the historic town and the Old Bridge, designed by the famous architect Sinan. 
With UNESCO's assistance, the Old Bridge was recently rebuilt, and many of the historic structures in the Old Town were restored or rebuilt.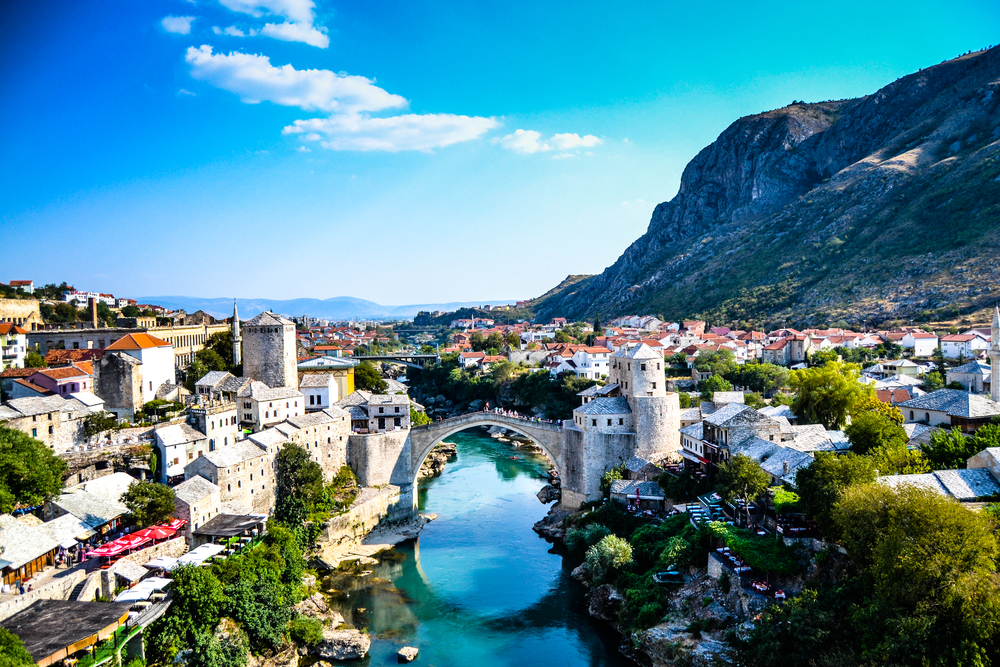 Mostar Tours
Summary On Bosnia Nature: 16 Amazing Natural Places In Bosnia 
Bosnia and Herzegovina, a country that is among the richest in biological diversity in Europe, prides itself in being home to dozens of endemic species of flora and fauna.           
In spite of this, owing to socio-economic pressures and low public awareness, this richness of life is rarely protected or recognized.    
That is why we decided to give special attention to this country's nature that includes wonders of nature such as the Perucica Rainforest.
It is one of the last remaining rainforests in Europe that is important for biodiversity, yet most people don't know that.
Last words On Bosnia Nature
Did you enjoy reading about Bosnian Nature? Thank you for following us through the whole article, and please share this journey of ours with friends and nature lovers.
Check out our other nature, food, and travel guides in and around the Balkans: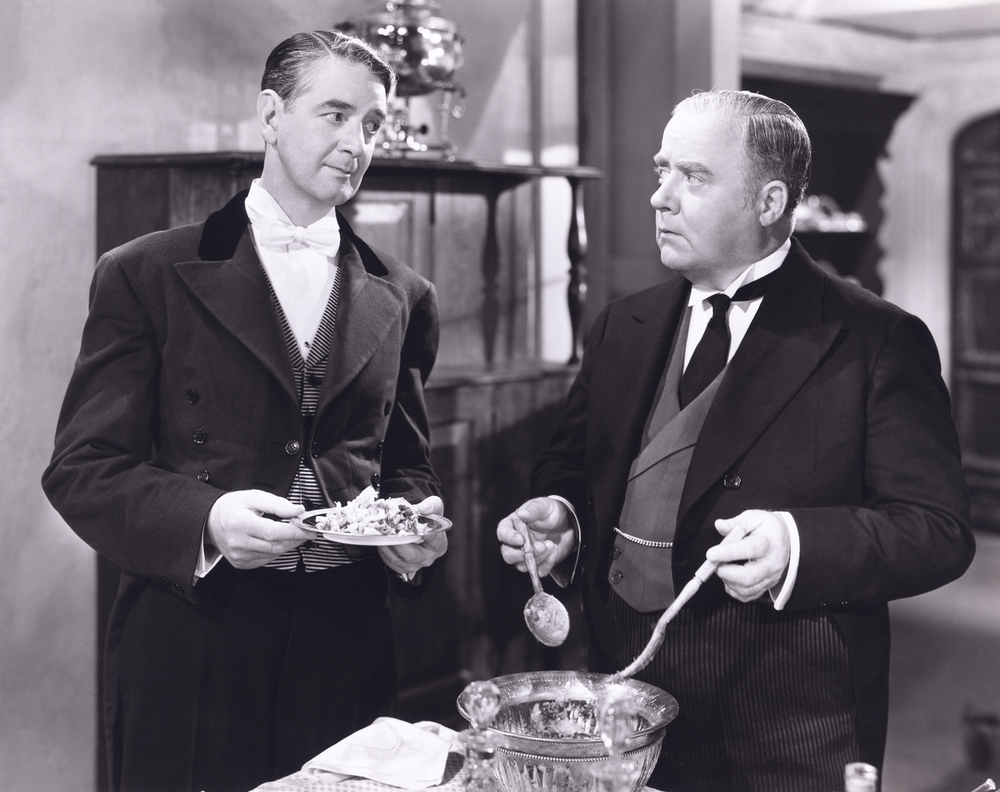 Avid travelers, passionate fishermen, and all-around great guys to hang out with (therefore the reason why they are the ones traveling around and not the rest of us, introverts and repulsive individuals). When not writing about their latest trip or catch, they drink beer, play the synth and call their friends to unpurposefully annoy them. A lot.