Serbia is one of the most beautiful European countries due to its many picturesque lakes, mountains, national parks, and rivers.
If you plan a trip to see Serbian Nature, this article will be a helpful guide. If not, learning about the country's most magnificent nature reserves will still be beneficial.
Check out the hottest tours right now: 
Are you planning on visiting other countries in the area? Check the rest of our guides:
Ready to see the most beautiful nature reserves and national parks?
Serbian Nature
Uvac Canyon
Located in Southwestern Serbia, this natural masterpiece has become Serbia's top tourist attraction over the years. Its curving meanders and magnificent colors intertwined with the beautiful sounds of nature are not something that should be missed.
Uvac River: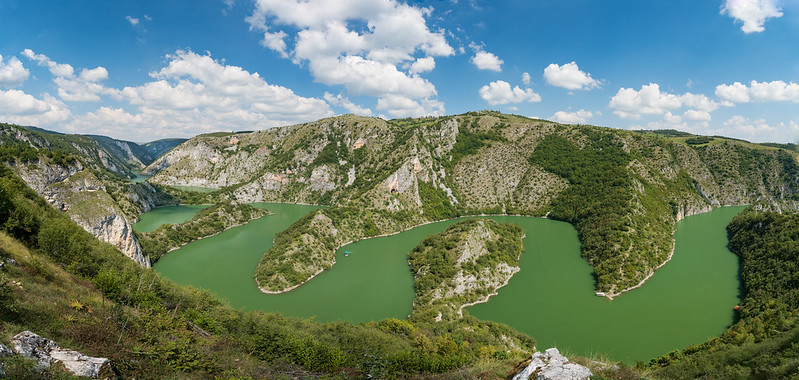 Geography And History
The river Uvac forms a natural border of the Zlatibor mountain, and it is also the primary tributary of the Lim River. The Uvac River is a natural border between Serbia and Bosnia and Herzegovina. 
Before it became a vital tourist complex of natural wonders, Uvac was only known as the rivers Zlatibor and Zlatar, distinguished by picturesque canyons and deep riverbeds. One of the most popular characteristics of the lake is its curving meanders, which bear a resemblance to a maze. 
Aside from the river and its meanders, the reserve includes three artificial lakes: Uvac Lake, Zlatar Lake, and Radoinja Lake. These lakes arose due to the building of dams required to operate hydroelectric power plants Uvac and Kokin Brod, which caused the Valley Uvac to sink, leading to the formation of these lakes.
Seeing as the Uvac Canyon is a unique natural dam, it became the perfect location for constructing several important monasteries for the inhabitants of these areas. Uvac Monastery and Dubrava Monastery are the most well-known.
Ideal Times For A Visit
The best time for a visit would be late march to may. During this season, you will witness Serbia's beautiful floral bloom without the overwhelming hot temperatures. 
How To Visit The Canyon and Reaching The Canyon Viewpoint 
The easiest way to get to Uvac is by car, considering that the roads are in excellent condition and you can make stops to take pictures of the beautiful countryside along the way. 
The drive should take a couple of hours, as Uvac is 258 km from Belgrade. Getting to the Canyon Viewpoint can be slightly tricky.  One of the options is a boat ride between the Uvac and Zlatar dams on Rastoke, Nova Varo, followed by a 3km climb to the observation point. If you're looking for a little more adventure, an additional route through the forest will take you directly to the Uvac viewing point.
Uvac Canyon Tours
Tara National Park 
This natural gem, also referred to as the lungs of Serbia, is best known for its breathtaking beauty, lovely mountain cottages, crystal-clear lakes and rivers, and diverse flora and wildlife. 
Its protected nature and charming sights draw the attention of numerous tourists every year.
Tara: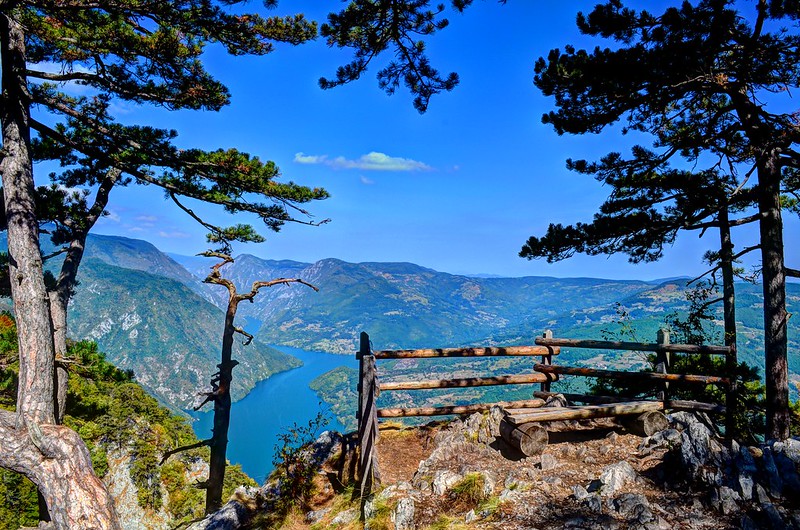 Geography And History
Mountain Tara is part of the Dinarides located in Western Serbia by the Drina River canyon. The National Park was established in 1981 with 24,991.82 hectares.
This national park is a typical forest environment with 1,156 species of vascular flora, dominated by mixed forests of European Spruce, Silver Fir, and European Beech with 85 percent of forest area. 
The Serbian Spruce (Picea omorika), an indigenous and relict species that live in the canyons and ravines of the Drina's middle course, is of exceptional value and importance to the area.
What To See While You're There
Zaovine Lake is on the border of Serbia and Bosnia & Herzegovina. The Zaovine village is next to it. While here, swimming in the lake is a must, especially on a hot summer day. 

The panoramic viewpoint of Banjska Stena offers views of the Drina River canyon, Perucac Lake, and high rocks. There's a reason why this is Tara National Park's most popular attraction. 

Carpet Meadow is light and airy, and the slight sinking of the feet provides the impression of strolling on a smooth carpet. As a result, carpet Meadow is not only a sight to behold but also a different Tara National Park experience.
How To Get There
If you're driving to Tara, the journey will be an adventure itself. The easiest way to get to Bajina Bašta from Belgrade is to take the highway to the Valjevo exclusion zone and follow the motorway to Bajina Bašta.
Another route is through Šabac and Loznica. It is about a third longer than the main route, but you will love the journey. You follow the Drina River from Loznica to the Tara National Park's immediate entrance. So, there is a lot more to see, many more places to relax, and it is a lot more pleasant.
Tara National Park Tours
Đavolja Varoš
Visitors should not be intimidated by the name, which translates to 'Devil's Town.'  Đavolja Varoš is a group of around 200 of the world's most unusual rock formations in the Toplica area, near the contested Kosovo border.
Geography And History
These rock formations in southern Serbia, near the town of Kuršumlija, on Mount Radan, consist of about 200 stone formations ranging from 2 to 15 meters in height and are up to 3 meters broad, with unusual stone tops. 
The Đavolja Varoš Natural Landmark is located in the settlement of Djake, which is derived from the Albanian word "gjak," which means "blood." The town is at the height of between 660 and 700 meters above sea level. This strange and mysterious location, whose name will send shivers up your spine, is made up of two ravines with foreboding words:  Đavolja (Devil's) and Paklena (Hell's).
The neighboring springs with exceptionally acidic water, ito vrele (Wheat spring) and  Đavolja Voda (Devil's water), are renowned for their miraculous abilities. A route leads to the stone sculptures and views, which provide a breathtaking view of the natural surroundings.
Best Time For A Visit 
The best time to visit this spectacular phenomenon would be in the autumn. The marvelous colors of the fall combined with the warm tones of the rocks make up the most beautiful view. 
If you are a more adventurous type, you might consider visiting  Đavolja Varoš at night, as the rock formations in the twilight light and various tales make the soil figures even more appealing.
How To Get There
If you are going by car, you may reach Đavolja Varoš by taking the 80th kilometer of the Niš-Pristina route and turning left towards Dobri Dol (8 km after the exit for Prolom Banja). After 6 kilometers after driving through Zebice village, turn left again, and after 3 kilometers on the new asphalt road, you will arrive at this extraordinary natural landmark.
Đavolja Varoš is located 288 kilometers from Belgrade and 89 kilometers from Niš. And only 10 kilometers away lies the town of Kuršumlija, which is easily accessible by frequent bus lines from all major cities in Serbia. So if you feel like going for a stroll, you may take the "staza zdravlja" from Prolom Banja to  Đavolja Varoš.
Gostilje Waterfalls
The splendor of green meadows ornamented with modest village buildings, rich treetops, and intriguing flower colors, mixed with the most exquisite sounds of pure water from the Gostilje River's waterfall, is what makes this location an oasis, whose beauty simultaneously relaxes and awakens all senses.
Gostilje Waterfalls: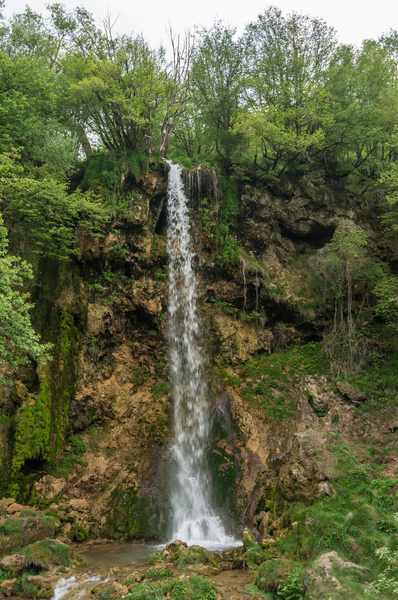 Geography And History 
Only 20 kilometers from the renowned mountain Zlatibor is a little area that few tourists to this vibrant mountain are aware of. It is stated, however, that once you visit this "tucked away" small community of Zlatibor and inhale its pure air for the first time, you will have no hesitation about returning.
The captivating beauty of the waterfall is the jewel of this picturesque setting, which, according to folklore, gained its name from the kindness of its guests, seeing as "gost" means "guest." This waterfall is one of the largest in Serbia, with a height of 20 meters and a stunning environment surrounding it, creating a perfect combination of tamed nature on one side and quick, untamed, and magnificent water flows on the other.
What To See While You're There
The magnificence of Gostilje is complemented by numerous springs, rapids, waterfalls, and whirlpols that may be seen if you follow the course of the river. After a lively and exhilarating trek, you will arrive at a bridge on The Katušnica River, which will transport you to a completely different environment and provide you with an entirely new and one-of-a-kind experience.
When you cross the bridge, you will enter a real village paradise, complete with peace and quiet. The Katušnica River's wealth is mirrored in the quality of its fish. Therefore you will be able to eat superb grilled trout in the neighboring restaurant. The entire ambiance will provide you with a completely different experience of the location, allowing you to rest and enjoy yourself in quiet, which will feel extremely nice after a vigorous adrenaline-filled stroll.
If you want to learn more, check this article: 40+ Waterfalls To Visit Around The Balkans.
How To Get There
You may get to Zlatibor via train, bus, or car. Gostilje is located 20 kilometers from Zlatibor's center and is connected by a well-maintained road, so trips to the village may be made alone or in organized groups.
If you take the railway, you will arrive at  Užice, around 25 kilometers from Zlatibor. Then, you may catch the bus to your destination from this town. There are also regular bus departures to Zlatibor from every city in Serbia, and buses leave for Zlatibor every half hour from Belgrade.
The Risovača Cave
The Risovača cave, a Paleolithic cultural museum, was inhabited by Neanderthals, and several fossils of creatures that traversed the Earth during the last ice age were discovered there. The cave displays its hidden mysteries to curious tourists. The life-sized recreation of a Neanderthal family that formerly lived in this cave is there to greet you! 
Geography and History
The cave was found almost 60 years ago by coincidence, when 20 meters of the cave's entrance collapsed, revealing a previously undiscovered tunnel. After that, it was designated as an Archaeological Site of Great Importance, and three decades later, it was established as a natural monument. 
Risovača is the most thoroughly examined cave in Serbia, and experts think it is one of just five caverns in the Balkans where Neanderthals formerly lived. Artifacts including leaf-shaped blades, a spike, a bone dagger, and a polisher were discovered in the cave, demonstrating the presence of cavemen in this area.
Another distinguishing feature of the Risovača cave is the presence of semi-precious onyx stone, created by mineral waters that initially flowed through this cave and is now known as the "Knjaz Miloš" mineral water.
How To Get There
The cave lies near the Arandjelovac city entrance from the direction of Topola. If you are traveling from Belgrade, you should follow the motorway through Mladenovac and Topola, after which you will reach this one-of-a-kind cave from the Paleolithic era.
There are regular buses from Belgrade to Arandjelovac and buses from other important cities in Serbia.
Final Thoughts 
It's difficult, if not impossible, to portray all of Serbia's scenic views in words. It is, therefore, preferable to travel to the country to see and experience all this special nature firsthand.
Until then, have fun reading the article with all its reasons on why go to Serbia and preparing for your trip to visit Serbia!
If you liked this one, don't forget to check out some of the articles below: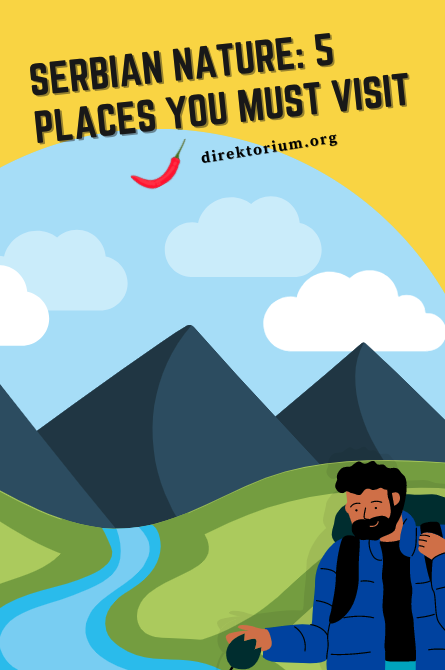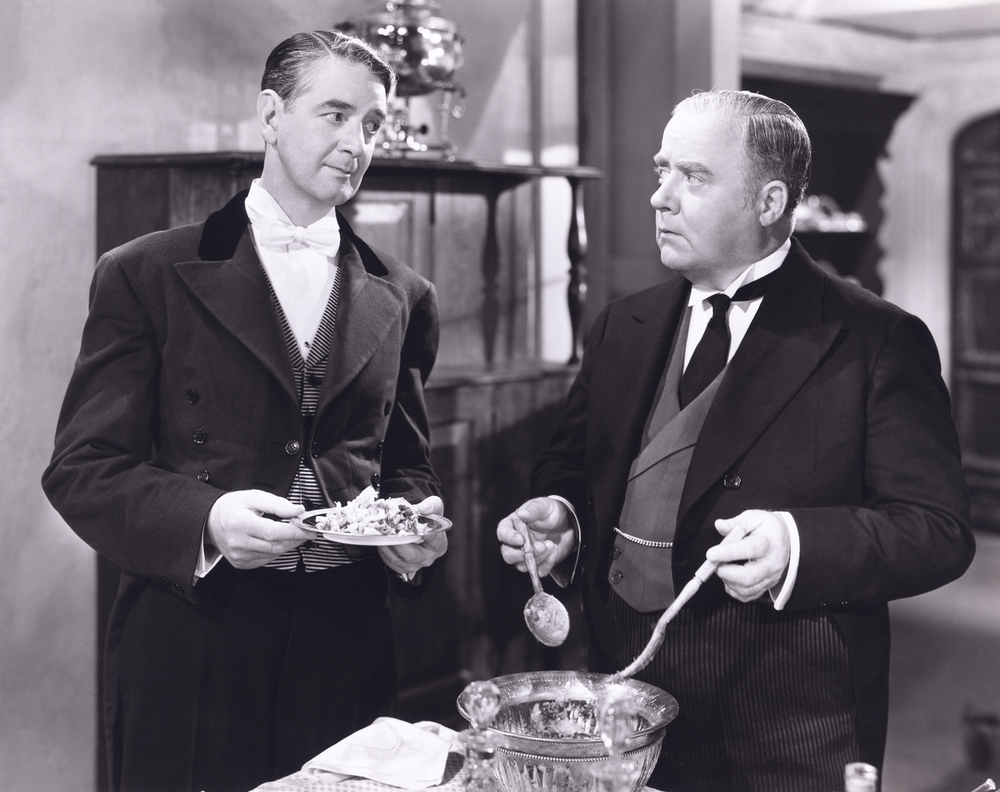 Avid travelers, passionate fishermen, and all-around great guys to hang out with (therefore the reason why they are the ones traveling around and not the rest of us, introverts and repulsive individuals). When not writing about their latest trip or catch, they drink beer, play the synth and call their friends to unpurposefully annoy them. A lot.