If you're preparing for a trip to visit Croatia and enjoy trying new, delicious meals, you're in for a treat. This article lists the best traditional Croatian foods you must try, from mouthwatering seafood, sweet Croatian desserts, hearty meat stews, gourmet cuisine, and tasty Croatian street food.
Croatia has an incredible landscape, almost 2000 km of coast, over 1000 islands, alpine mountains, deep caves, and spectacular waterfalls. But it's not just the Croatian nature that's breathtaking, the traditional cuisine of Croatia is just as diverse and incredible.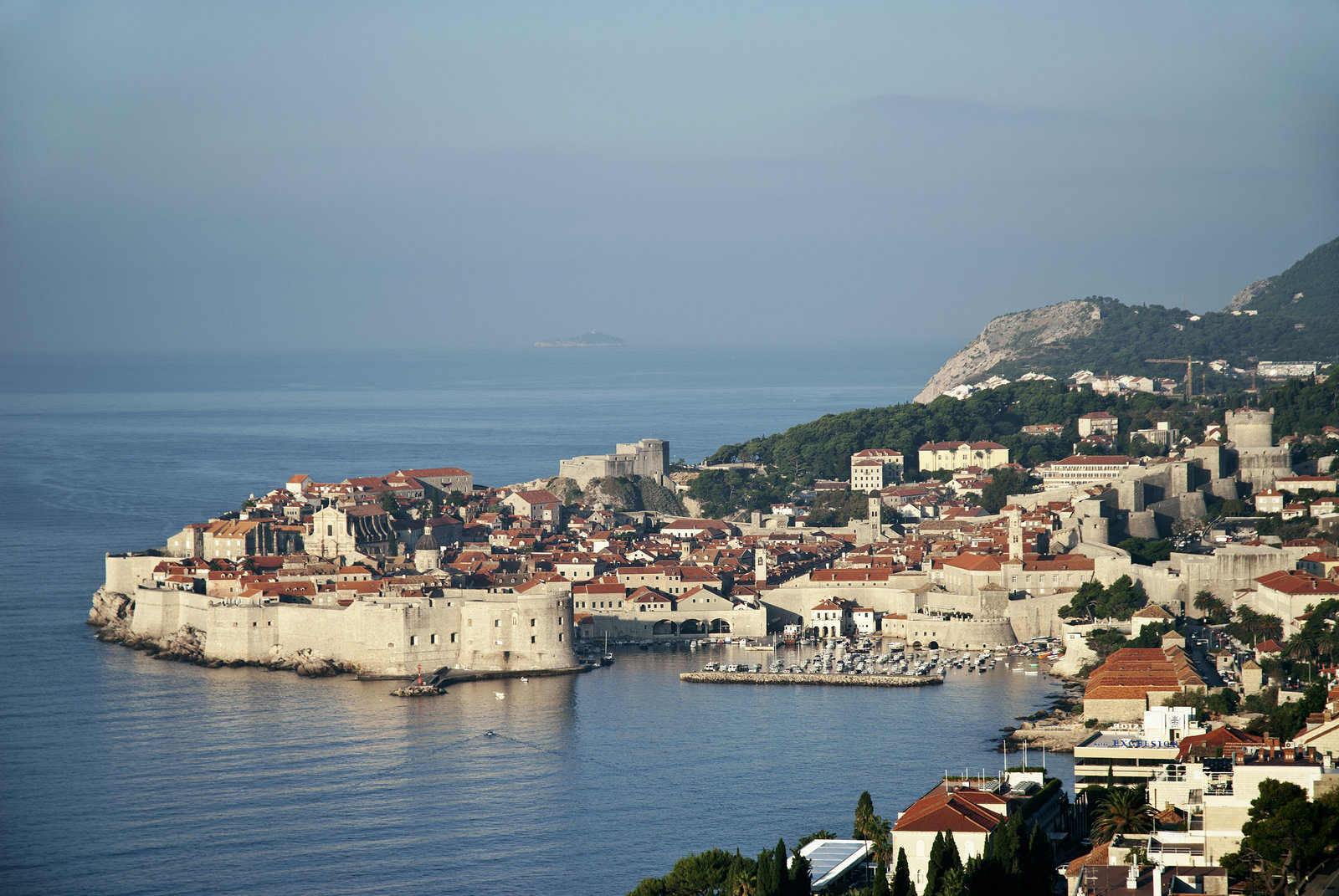 So what is Croatian food like? Well, it usually depends on whereabouts you are visiting in the country. The food in Croatia is very regional, and there are famous Croatian dishes traditionally made in one region that won't be found in another.
Continue reading and learn much more about the traditional Croatian foods and drinks that are a must-try!
Check out the hottest tours right now, that will make your stomach growl afterwards: 
What Is Traditional Croatian Food?
Croatian cuisine has been affected by the traditions of the nations that ruled the country's territory throughout history and various tastes from neighboring countries.
This is why it is similar to Austrian, Italian, Turkish, and Hungarian food. What's interesting about traditional Croatian dishes is that it varies depending on the region. This makes this traditional Croatian food far more diverse than the food in the other regions of the Balkans.
With delicate meat, fresh seafood and grilled fish, and plenty of hearty stews and bean soups, there's an excellent range of foods to try in this mouth-watering Croatian food list.
So, Let's start!
Best Traditional Meat Dishes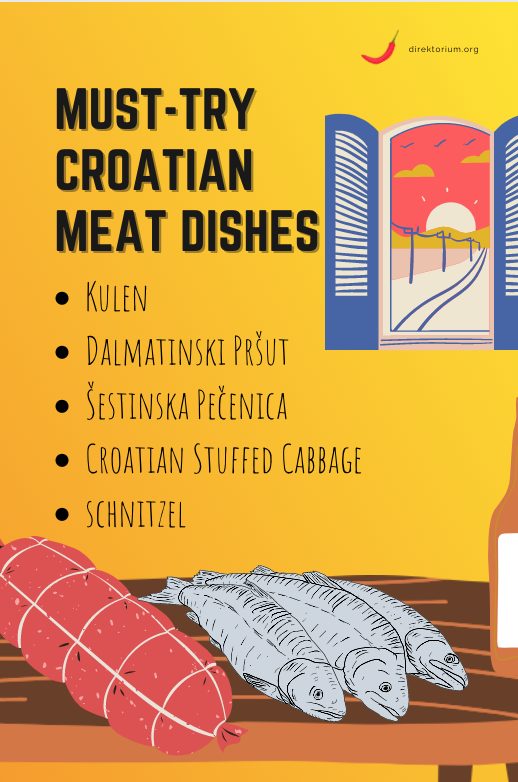 There's no denying that Croatians love to eat meat, even though the country is blessed with an abundant amount of fish and seafood. Meat often takes the central point at any dining table, and some of the best Croatian dishes are meat-based, and many of them have a great history behind them. 
You shouldn't miss these five top Croatian meat dishes when visiting:
Kulen
The one sausage you absolutely shouldn't miss while in Croatia is named kulen. The king of all Croatian sausages, it's a national delicacy and the most famous treat from the Eastern Croatian region of Slavonia.
Kulen refers to Croatian pork sausage flavored with paprika and garlic. It's known for its piquant flavor and smoky aroma derived from months of smoking before air drying.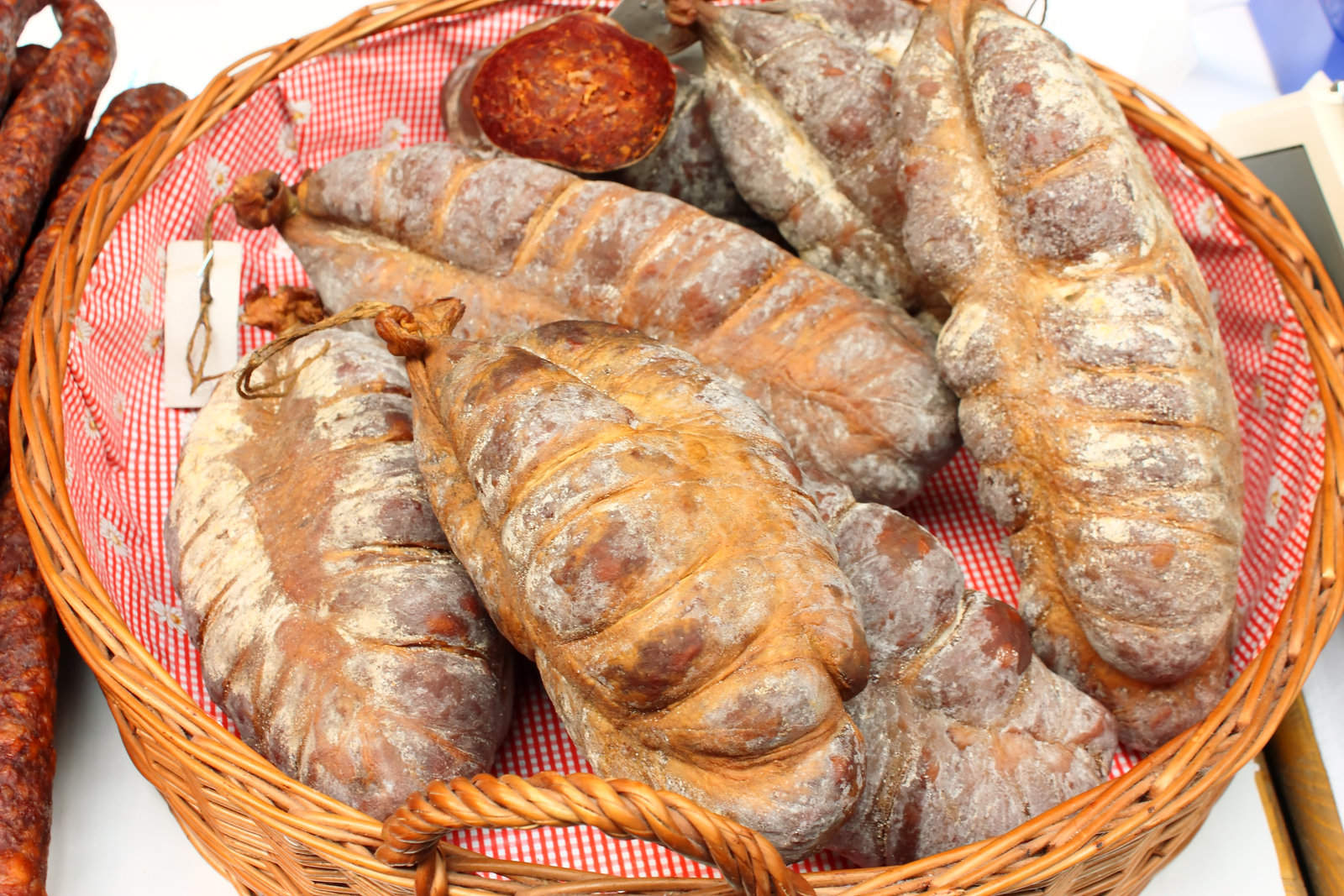 Dalmatinski Pršut
Dalmatinski pršut is one of the most popular foods to try in Croatia. A specialty of the Dalmatian region, it's a type of dry-cured Croatian prosciutto made from pork legs that have been wood-smoked and air-dried for a minimum of twelve months.
If you want the best of the best, then be sure to try Drniški pršut. It's a type of Croatian prosciutto made in the town of Drniš in Dalmatia. It's been produced in the region since the 14th century, and it's made with premium quality pork thighs that are cold-smoked and dried for twelve months.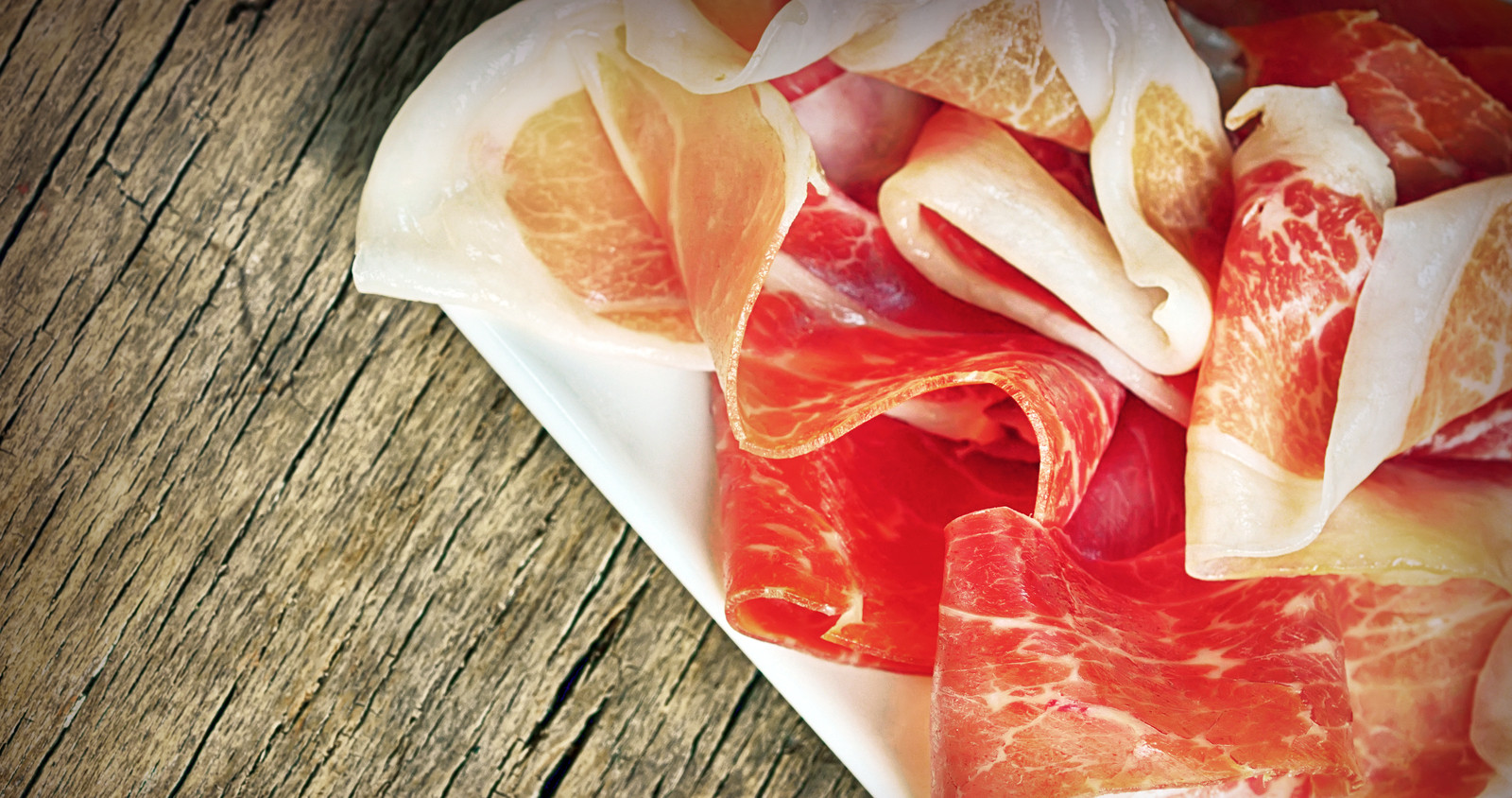 Šestinska Pečenica
Famous in Zagreb, this meat dish refers to a Croatian meal made with cubes of skewered pork cooked on a grill. The meat is generally seasoned only with salt and served with a side of raw onions and ajvar, a widely used Balkan condiment made with roasted bell peppers, eggplant, and olive oil.
Croatian Stuffed Cabbage
Stuffed cabbage, or as residents call it, sarma, is a classic winter dish of Turkish origin. It's made from sour cabbage leaves stuffed with a mixture of minced beef, onions, and rice, then rolled and tucked in the ends.
Optional ingredients included in many different variations of the Croatian sarma are parsley, pork belly, bacon, celery or lemon zest.
Locals usually cook this tasty dish on New Year's Eve when it's also typically served with mashed potatoes or fried fish.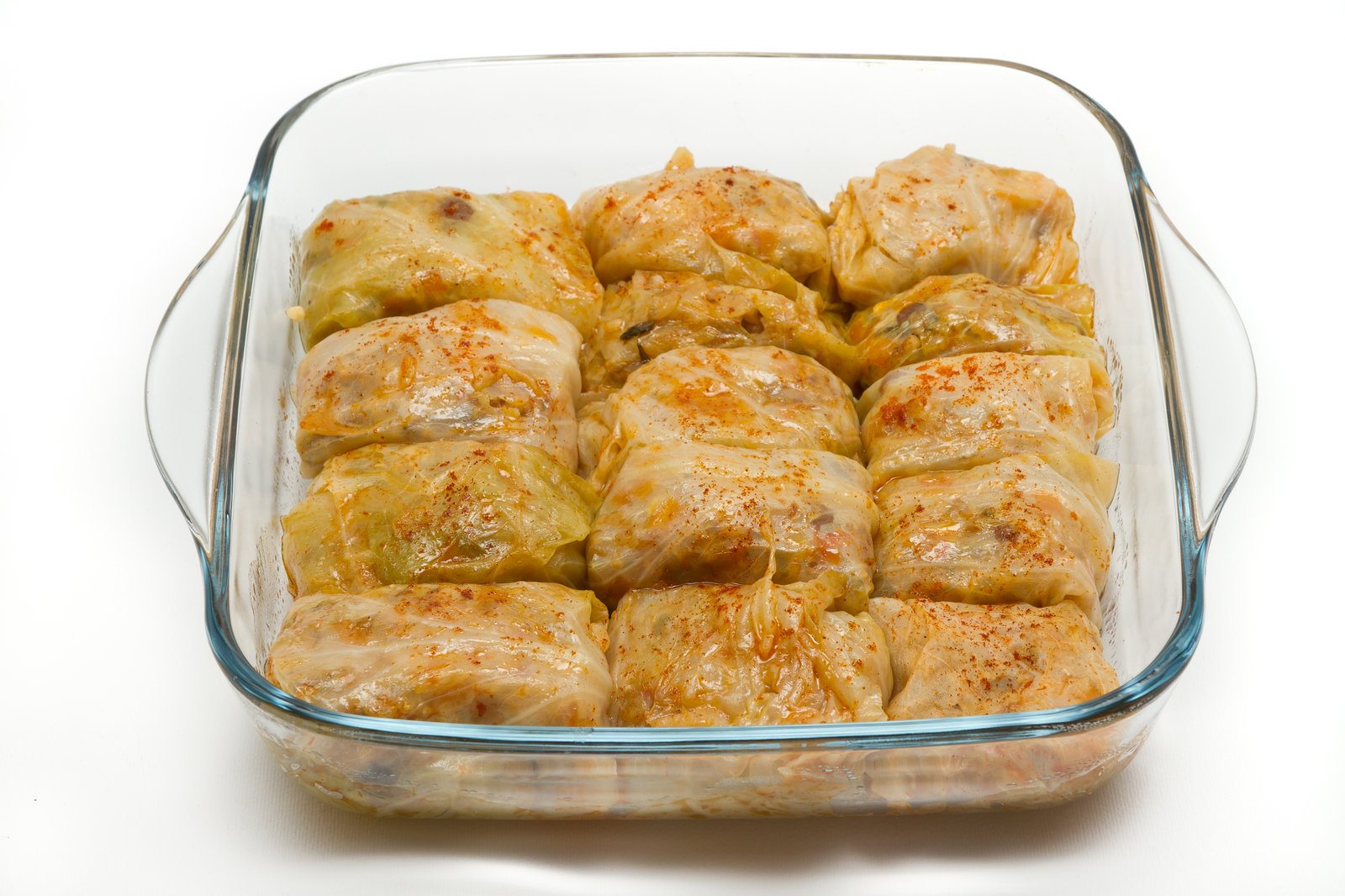 Zagreb Schnitzel
A Zagreb Schnitzel is a veal escalope loaded with ham and cheese, then rolled in a mix of bread crumbs, flour, and eggs and deep-fried in oil.
There are many interpretations of this delicious meal, with variations that use turkey meat or pork. This local specialty goes well with potatoes, croquettes, or rice and peas.
It's the Croatian version of Cordon Blue or Vienna Schnitzel.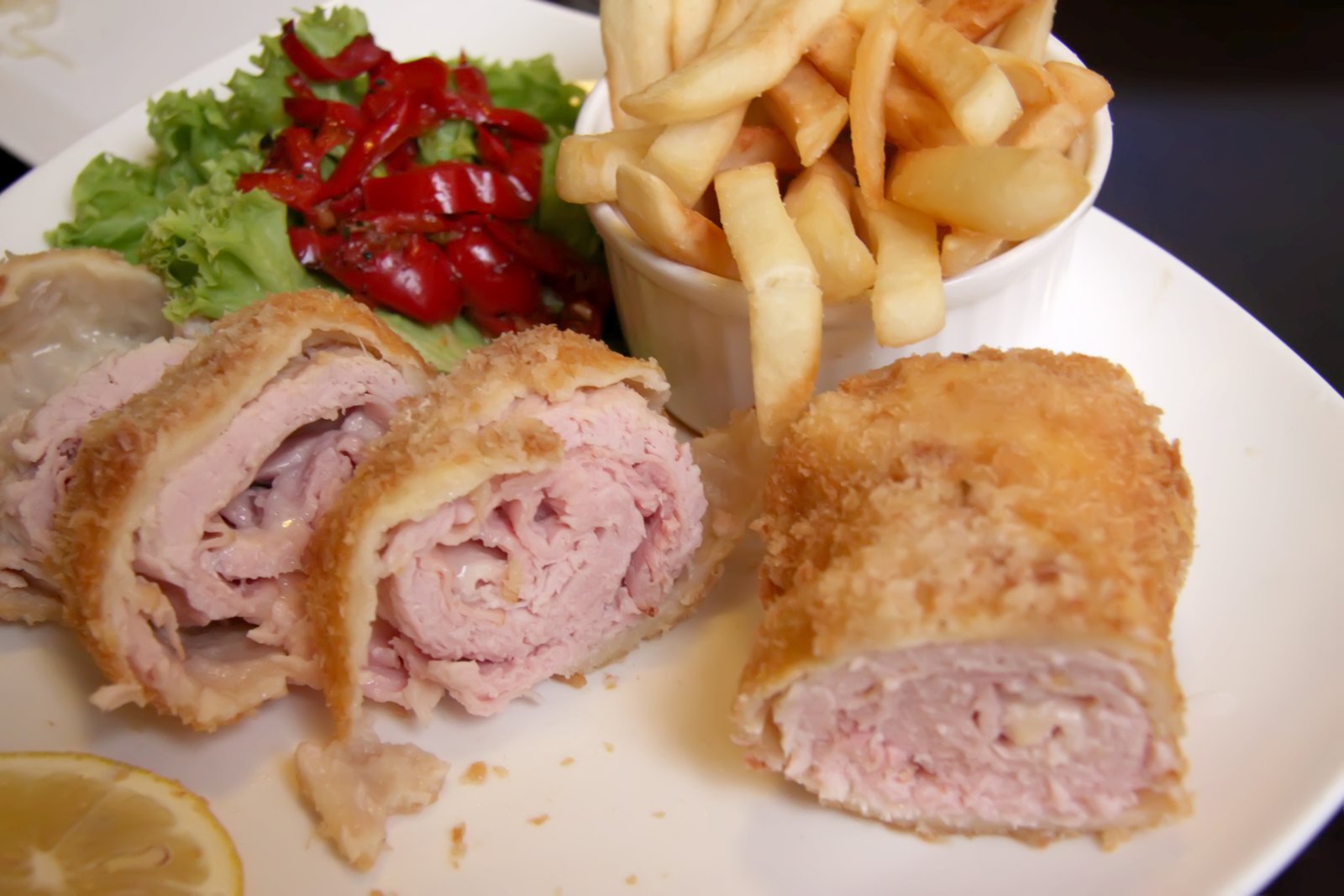 Best Traditional Croatian Seafood Dishes
With almost 2000 km worth of coastline, it's no coincidence that fresh seafood figures prominently in the Croatian diet. The Adriatic Sea borders the entire western side of Croatia and has greatly influenced the country's cuisine.
Here are some of the most delicious seafood dishes to try in Croatia:
Oysters
The city of Ston, not far from Dubrovnik, is recognized for its oysters. On your visit there, you'll see the sea outside the old town cordoned off into grids. These are the farms where the precious bivalves are carefully grown. You can buy oysters individually, by the dozen, or even wrapped in smoky prosciutto and fried.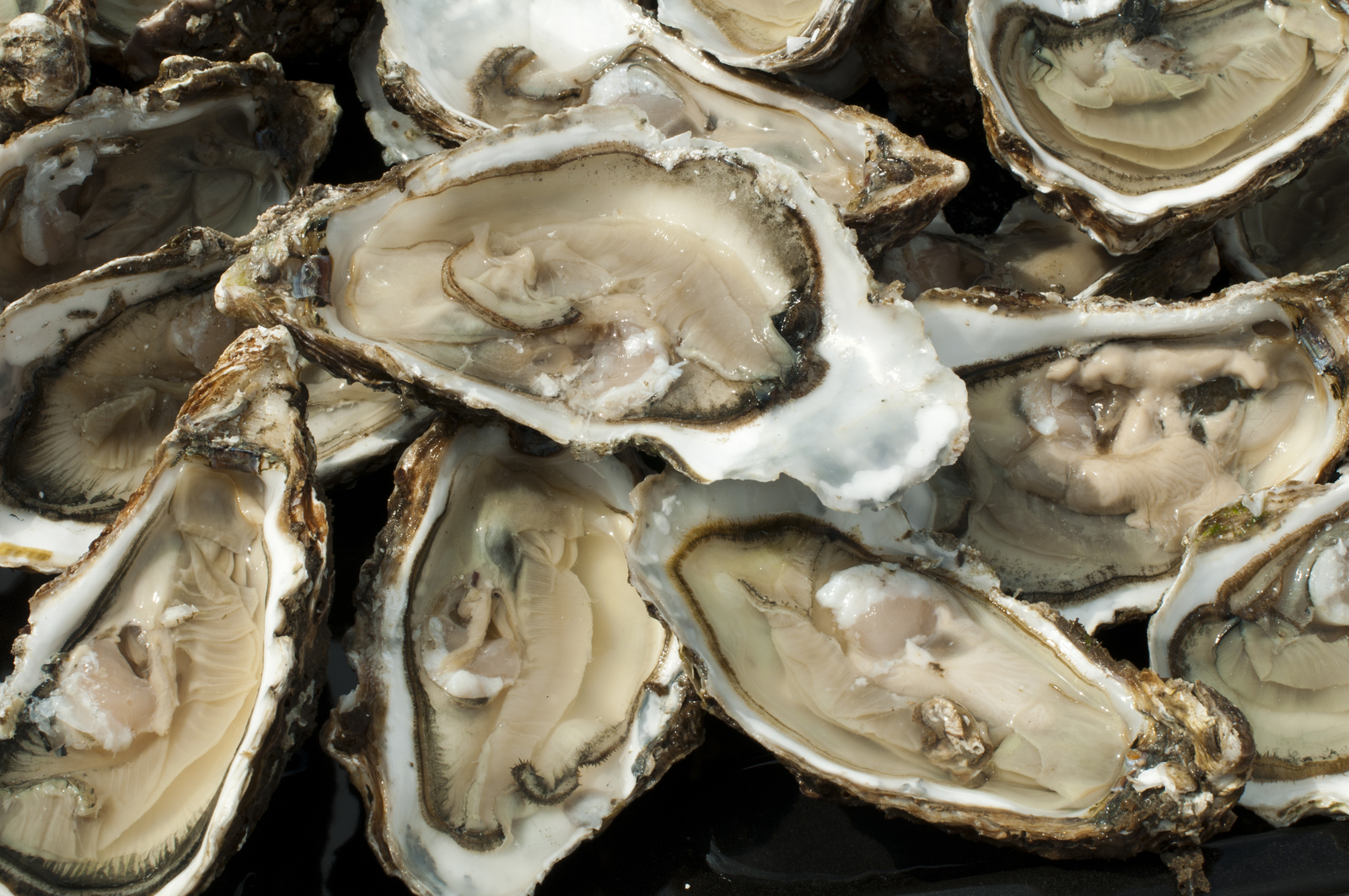 Gregada
Hvar is one of the most popular and exquisite of all Croatian islands. It's a gorgeous destination in the Adriatic Sea and the heartland of one of the best Croatian dishes called Gregada.
This traditional Croatian food is a fish stew made with potatoes, white wine, garlic, capers, anchovies, and a combination of white fish like grouper or scorpionfish.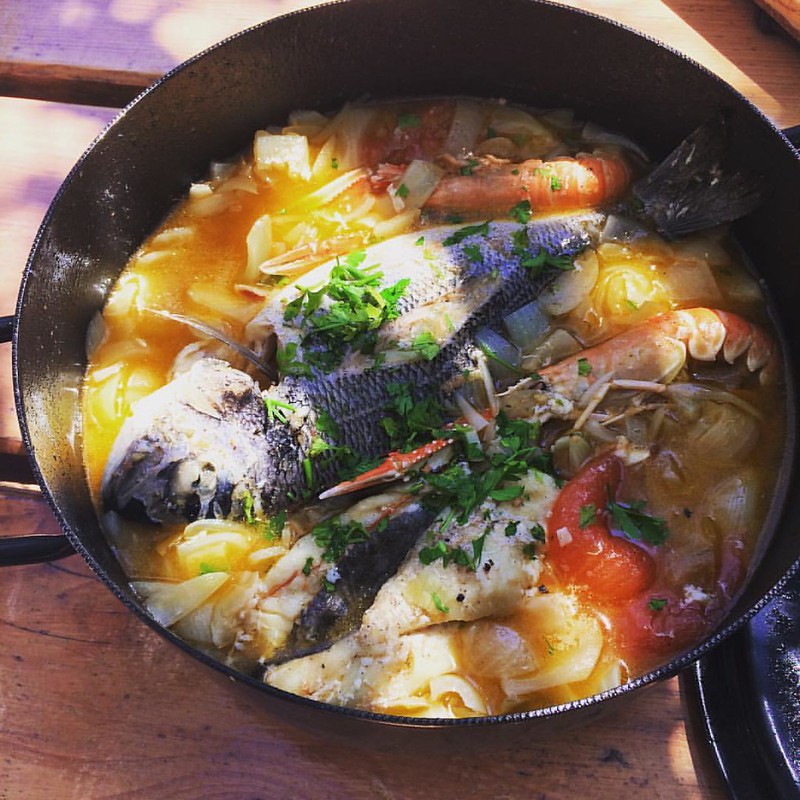 Croatian Octopus Salad
There's nothing quite as refreshing and tasty as an octopus salad. When prepared correctly, the octopus will be tender and not chewy and served cold, chopped up into bitesize pieces covered with vinegar and olive oil dressing combined with onions, parsley and capers. 
This is one of the most typical and refreshing Croatian foods you'll ever find in the country.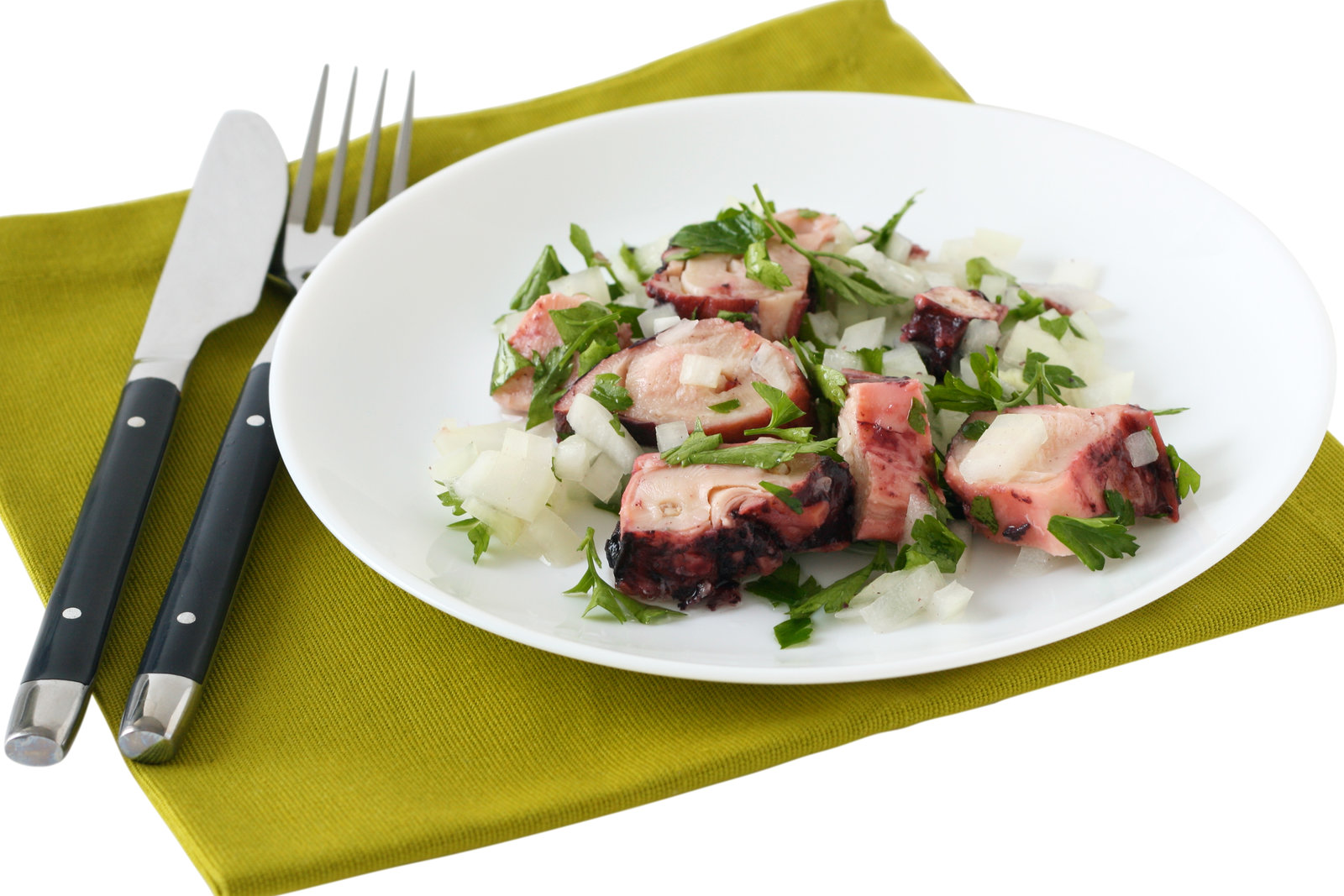 Crni Rižot
Found on nearly every Dalmatian menu, black risotto is far tastier than it sounds or even looks. Squid ink provides distinctive coloring and satisfying flavor.
Besides squids, crni rizot often contains other seafood, especially mussels, clams, and other shellfish. This dish is simply a must-try when looking for some traditional Croatian food!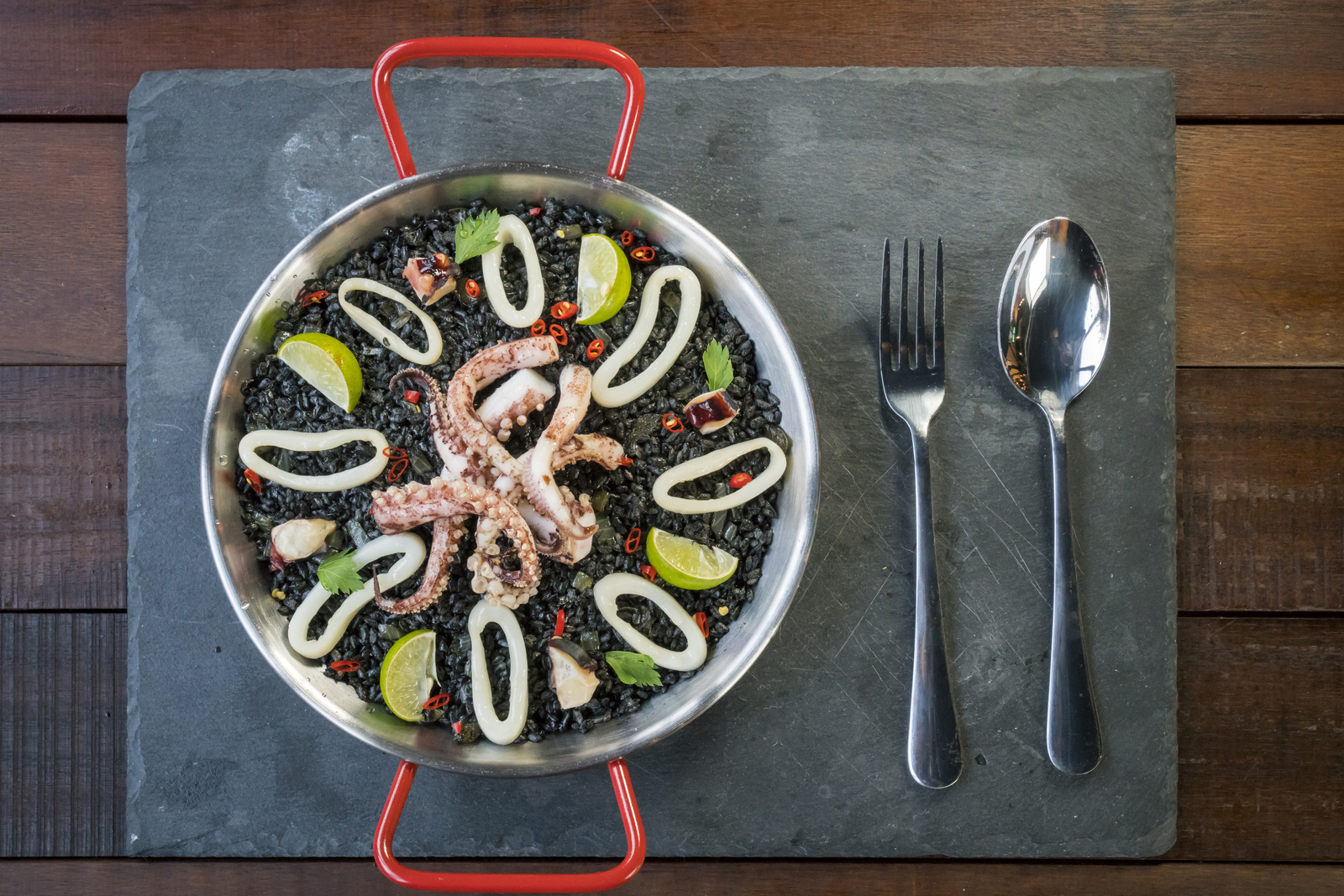 Fiš Paprikaš
Fiš paprikaš is a traditional stew cooked in a giant cauldron over an open fire. This spicy fish stew is traditionally made with various freshwater fish such as catfish, starlet, pike or carp.
The stew is heavily flavored with large amounts of ground red paprika, ranging from mild to very hot. This delicacy is often served with homemade noodles, and it is so prevalent in the region that there are numerous cooking competitions organized throughout the year.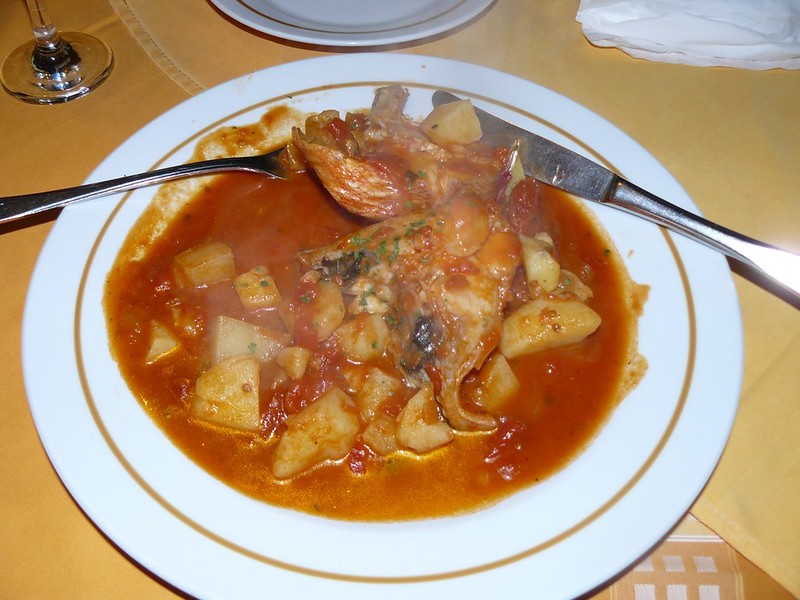 Best Vegetarian Croatian Traditional Dishes
Croatian cuisine is primarily centered around meat and fish. Nonetheless, many traditional recipes are based mainly on vegetables, pasta, and legumes. Around 3.7 percent of the population is estimated to be vegetarian or vegan. Many veggie-loving visitors have found that the country has a lot to offer regarding vegan and vegetarian food options.
Here are some of the most delicious vegetarian traditional foods everyone should try in Croatia:
Abšmalcane Mahune
Abšmalcane mahune is a Croatian dish prepared with green beans, garlic, butter, and breadcrumbs. The green beans are halved and boiled until tender, while butter is melted and combined with garlic and breadcrumbs in a different pan. 
Before serving, the cooked green beans are covered with the flavorful fried combination of garlic and breadcrumbs.
Prisiljeno Zelje
This Croatian comfort food dish consists of chopped cabbage combined with onions, garlic, sugar, tomato purée, and selected flavorings such as parsley, chives, salt, pepper, and cumin. 
Although it can be enjoyed on its own or paired with potatoes, this meal is often served to complement dishes with meat such as meatballs, meatloaf, or roasts.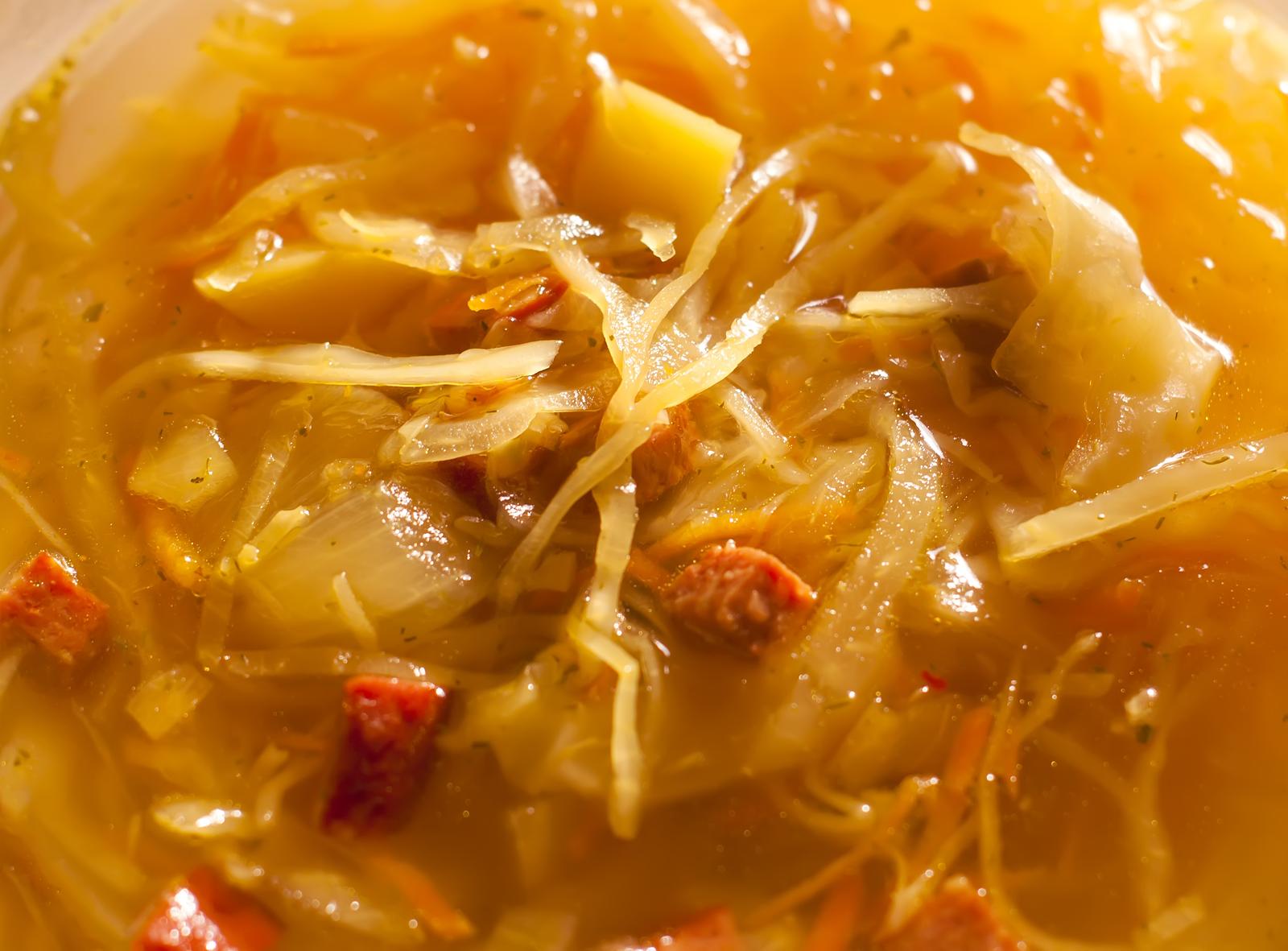 Zlevanka
Zlevanka is a traditional pie-like dish especially popular in Croatia's central and northern parts. It consists of eggs, sugar, salt, cornflour, milk, fresh cheese or sour cream, yeast, and oil. The pie is sometimes enriched with grated apples or seeds.
Pljukanci
Pljukanci is one of the famous Croatian pasta dishes worth mentioning in this list of traditional vegetarian food in Croatia.
Pljukanci or makaruni is a handmade Istrian pasta made from a bit of flour, water, and a pinch of salt. Sometimes, they can be made with a few eggs too. Pljukanci is traditional Croatian pasta usually combined with asparagus, mushrooms, and other vegetables.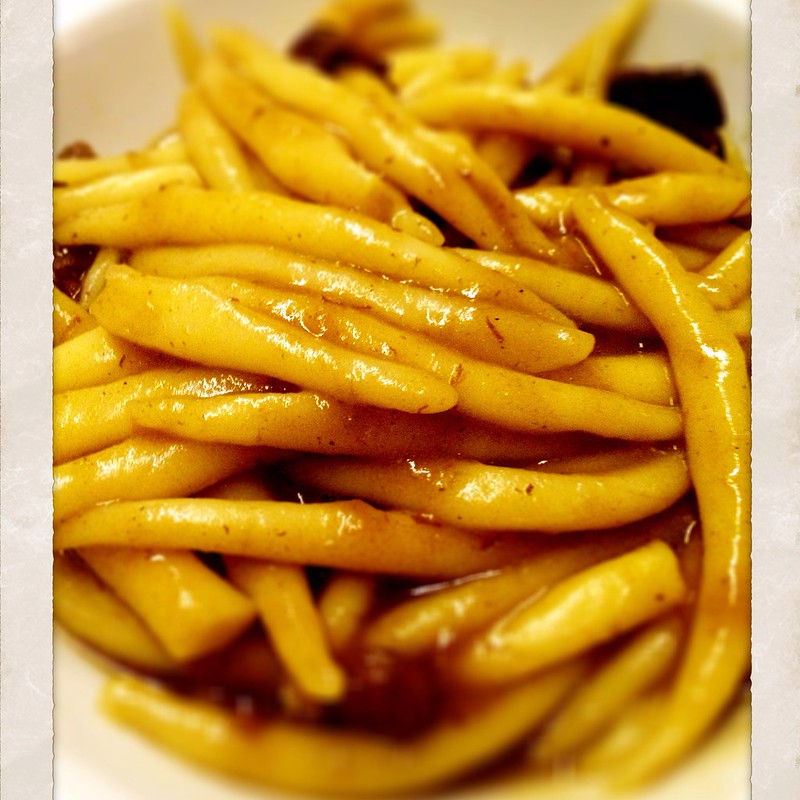 Soparnik
This meal is a must eat in Croatia, it is an excellent specialty that origins from Dalmatian Poljica and is a simple savory pie with Swiss chard, onion, and parsley. The best period for preparing this dish is in colder weather, later in the year, when older, sweeter chard is available.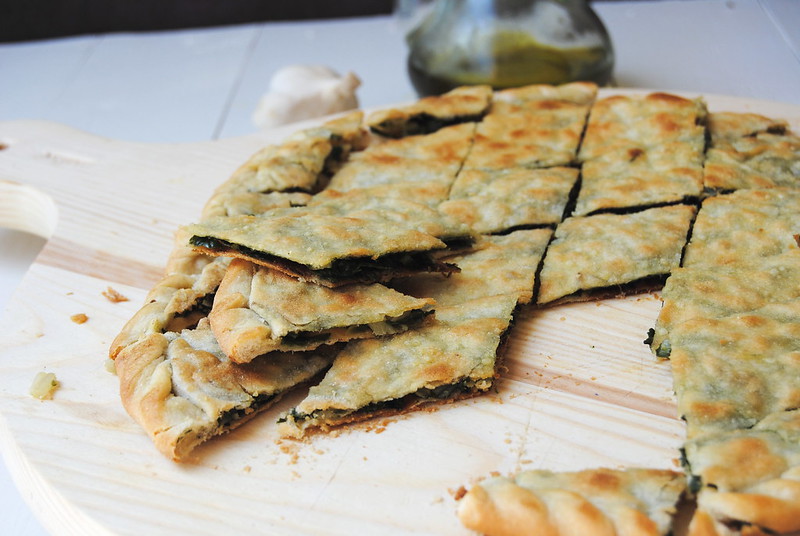 Best Traditional Croatian Deserts
No meal is complete without delicious, mouth-watering, sugary dessert. That's why you can find some of them in this list below:
Mađarica
Mađarica, meaning Hungarian girl, is a traditional Croatian layered cake associated with many festive occasions. The cake layers are coated in a smooth, chocolate-infused cream, and the cake is then finished with a dark chocolate glaze.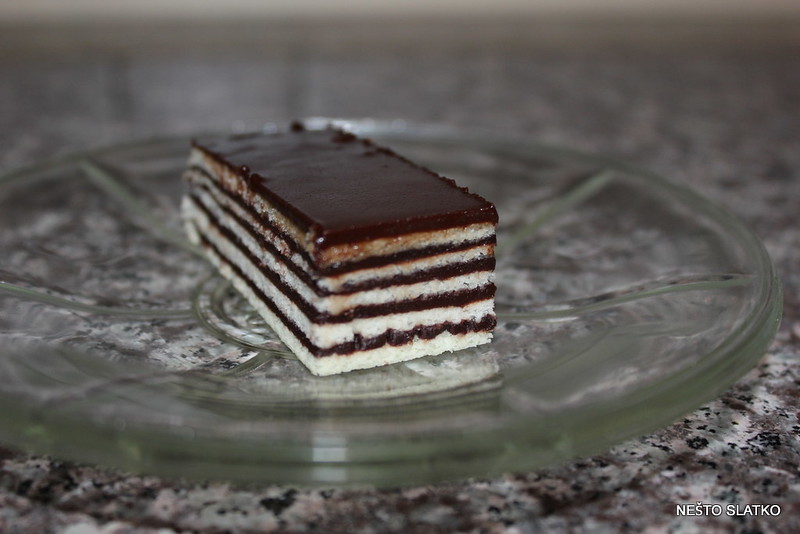 Rafioli
Rafioli is the name of shortbread cookies with a flavorful almond filling, enjoyed in many places throughout Dalmatia, a staple of every important life event, from baptisms and weddings to funerals. Although the actual origin of these sweets is still unknown, many legends explain how this cookie came to be this popular.
Of course, every Dalmatian family has its variation with recipes passed down from generation to generation. Along with almonds, some modern versions of rafioli are often served with chocolate and cream, while lemon zest and vanilla are used to achieve extra flavor.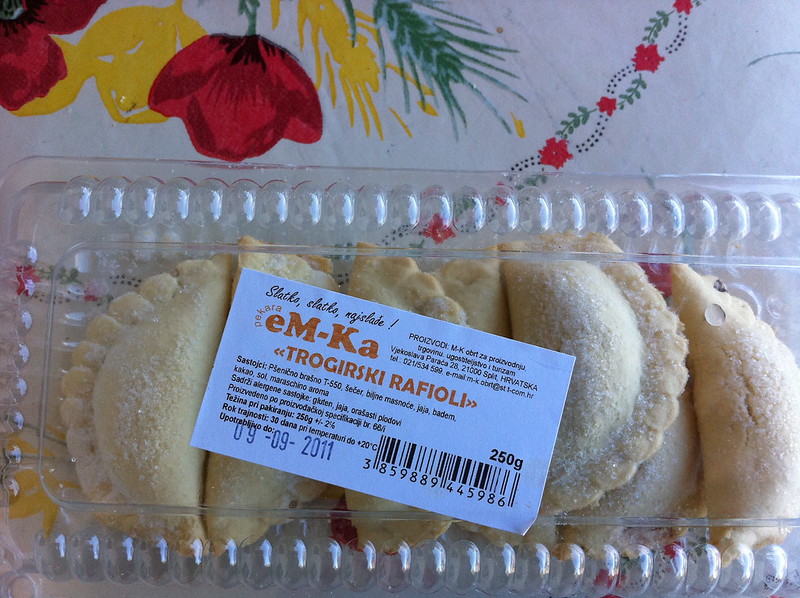 Fritule
This is a traditional Croatian version of sweet, round cakes. They are prepared with a yeasted dough containing eggs, flour, milk, butter, and sugar. Different types often use raisins, grated apples, yogurt, and baking powder.
The base is usually enriched with vanilla or citrus flavors, which give these small fritters a nice aroma and a distinctive flavor. The secret ingredient in the preparation of these miniature doughnuts is brandy.
This dessert was invented as a festive treat, and they are usually appreciated during the Christmas holidays. Although they originated in Dalmatia, they are commonly found in many Croatian regions and enjoyed as a satisfying sweet snack or a scrumptious dessert.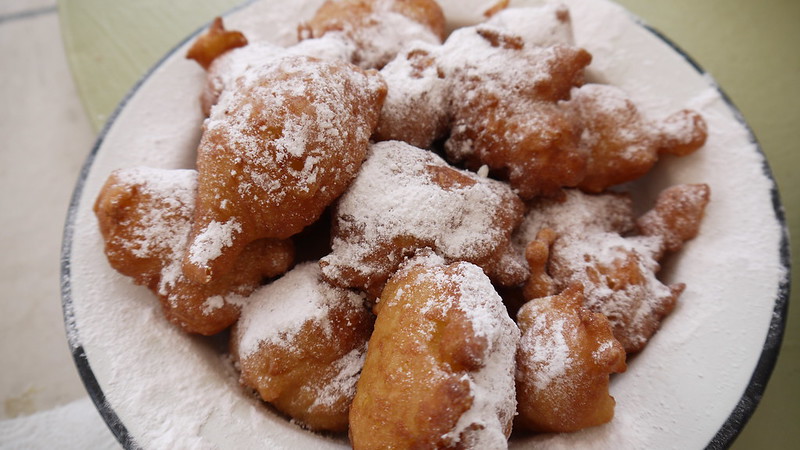 Breskvice
When Croatian Christmas cookies appear in December, breskvice always steal the spotlight. 
There's much more to peach cookies than just their unique apparel. They are buttery with a creamy chocolate filling. And as they melt in your mouth, you get to the tart notes of the plum marmalade.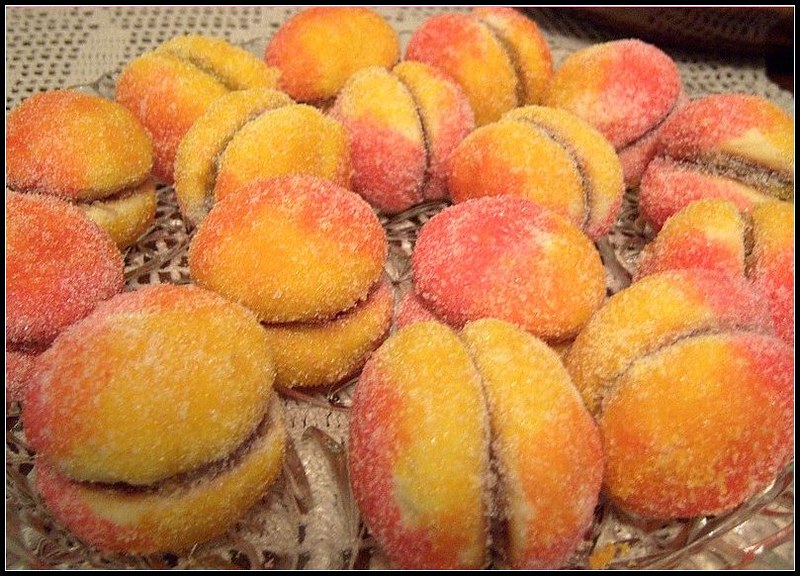 Princes Krafne
Krafna in Croatian means a doughnut, so a literal translation of this Croatian dessert would be a princess's doughnut.
They taste and look fantastic, and they take some skill and time to make and achieve their incredible appeal.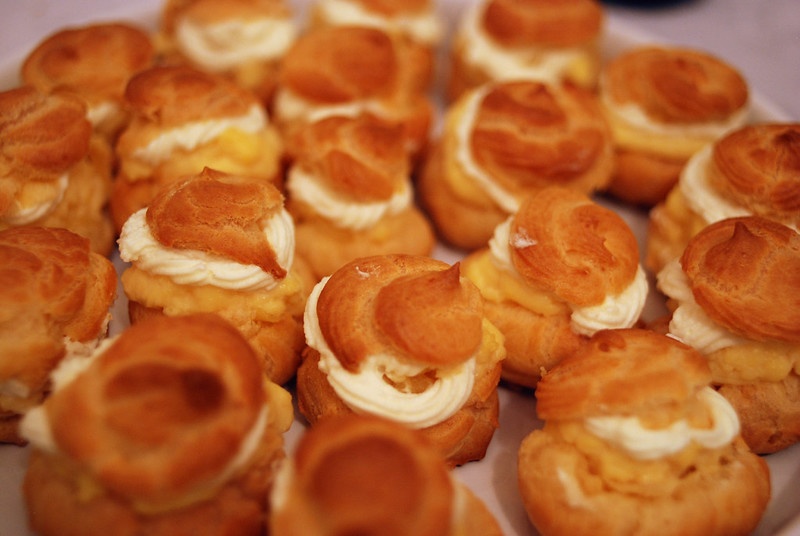 Best Traditional Croatian Drinks
No food list is completed without mentioning some of the most popular drinks that can be found on the menus of many restaurants in the country. And, here are some of them:
Biska
Biska is a traditional Istrian brandy with a base usually made with komovica, a brandy produced from grape marc combined with dry mistletoe leaves. 
This drink can vary in color, from light yellow to green. It can also be made with green or yellow mistletoe, and occasionally, some producers will add sugar and honey.
Although there are countless commercial types of this drink, many locals still prepare their homemade versions. Additionally, it should be served well chilled, and the locals mainly consume it as an aperitif or a digestif.
Slavonska Sljivovica
Slavonian plum brandy is the most famous drink in eastern Croatia. It is distilled from local and ripe plums grown in the region for centuries. This drink can range from light yellow to amber color, depending on whether it is aged in Slavonian oak.
Slavonian šljivovica is deeply integrated into Slavonian tradition, and no event or gathering is complete without a shot of well-chilled šljivovica.
Croatian Wine
Croatia is a land with a rich history of wine production. All over the country, there are vineyards and wineries scattered around producing red, white, and rose wine from various grapes, each one unique to each region.
No one can argue that a glass of high-quality wine goes quite well with one of their many traditional dishes.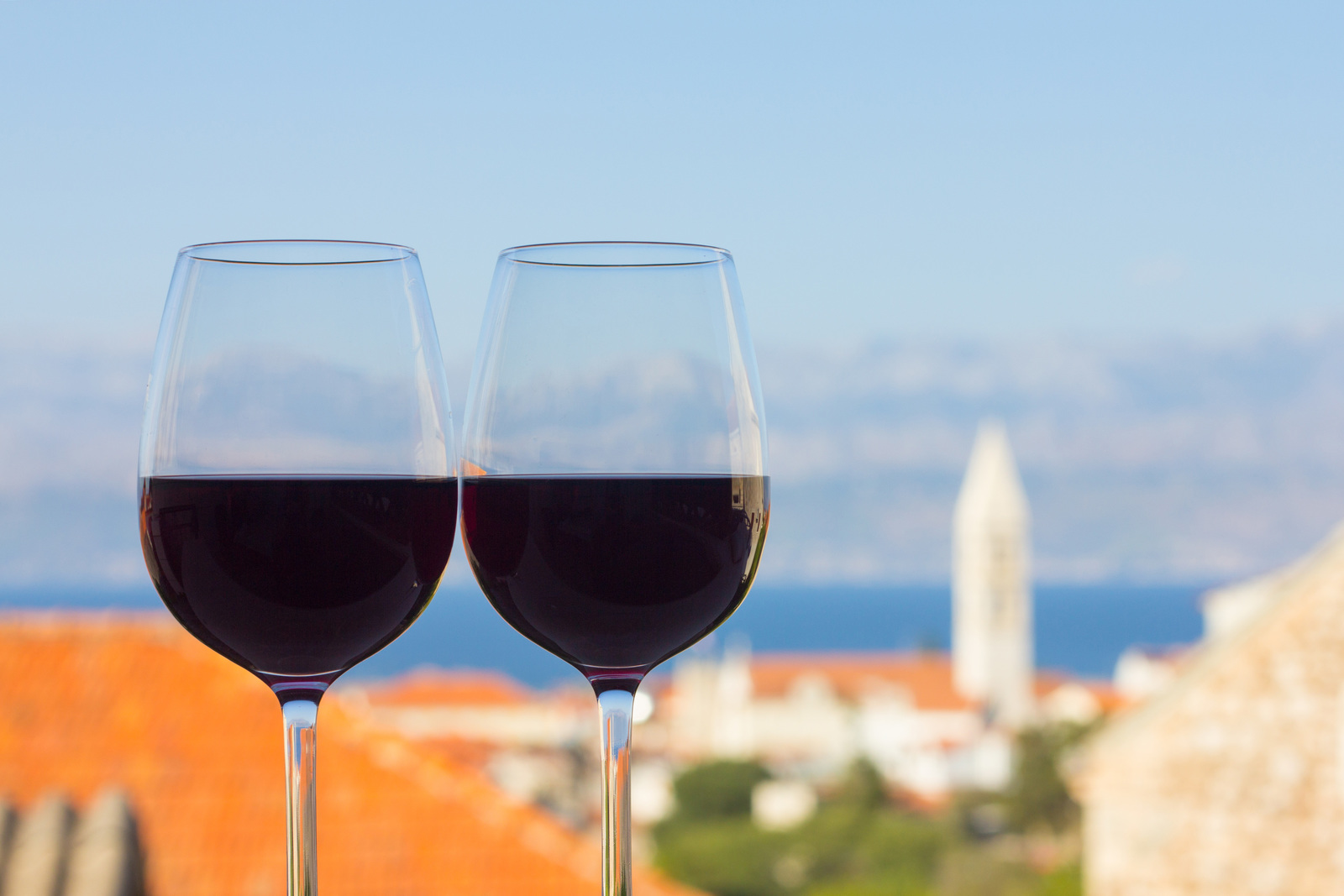 Final Thoughts
Croatia is a culinary hotspot and a home to a great variety of traditional foods. One of the best things is that so many ancient traditions have been continued and passed down from generation to generation. You can find authentic and traditional Croatian food at restaurants and markets throughout this whole country.
Now that you know some of the most delicious foods found in Croatia, make sure to try some of them on your next trip there!
If you're in the neighborhood and visiting other Balkan countries, do check out these foodie guides:
Also, check out these Balkan recipes:
Finally, our Curated Balkan food guide: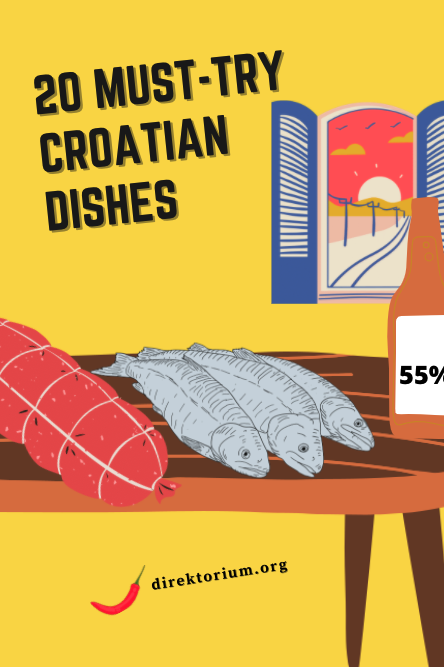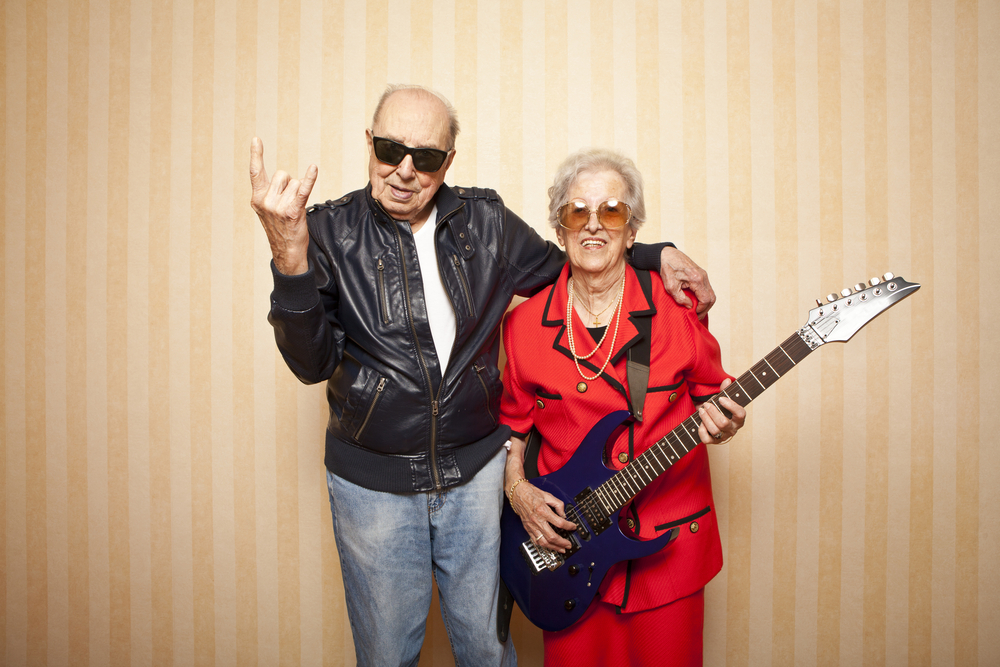 Jadranka Y. and Pero K. Foodies, lovers. Jadranka is the queen of pastries and sweets, whereas Pero is the prince of meat and potatoes.
They met at 15, while working in the kitchen of a famous chef here in the Balkans, and have been together ever since.
But they still love each other and are faithful till death or until one messes up their dish. Which happens quite often if you ask anyone of them.
Love is a battlefield and Jadranka and Pero decide who wins, in the kitchen.