Legend has it that the Serbian mountain Tara was the home of the Illyrian gods.
This place possesses a special charm because Tar chose (and named) Tara to build his throne. Considering that this place is a home worthy of the gods, what can mortals expect to see and experience there?
The locals consider Tara to be the most beautiful mountain in Serbia. However, this claim must be personally verified!
Serbia's Tara Mountain is the most visited in the country, and it is among the ten highest peaks in all of former Yugoslavia. The stunning natural beauty of Tara attracts over a million tourists every year.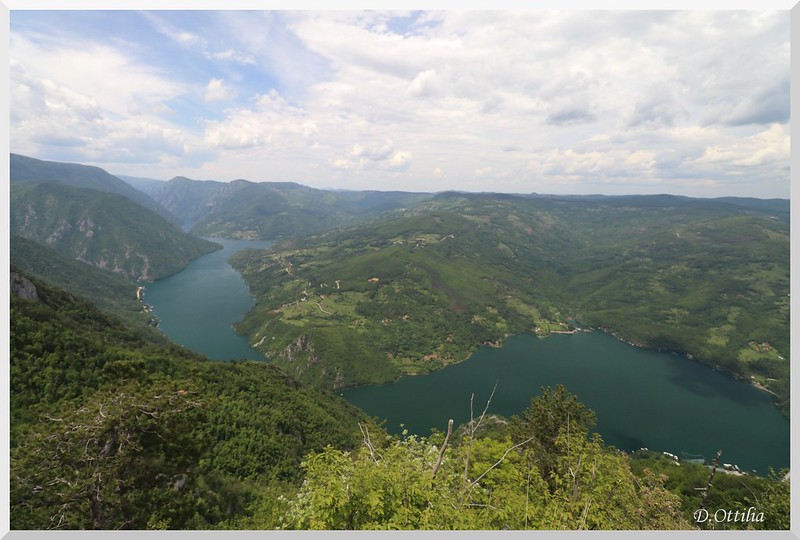 Tara National Park is worth checking out, even if you're just passing through western Serbia.
One day is not enough to appreciate Tara National Park – it has everything, from spectacular viewpoints to hidden recesses, rich in flora and fauna. There are also fairy-tale lakes, religious structures and other natural wonders.
Also, The Drina Regatta and rafting on the Tara River will be an experience you will never forget if you are a fan of outdoor activities and adventure.
Check out the hottest tours right now: 
History of Tara National Park
In Serbia, Tara National Park is one of five national parks, receiving the status more than four decades ago. 
Initiatives to declare this mountain a national park came way before that, though.
Serbia's priority after the war years was to restore industry and reestablish social order, so tourism took a back seat. 
Tara National Park gained deserved recognition after World War II, when the country experienced a significant economic upswing.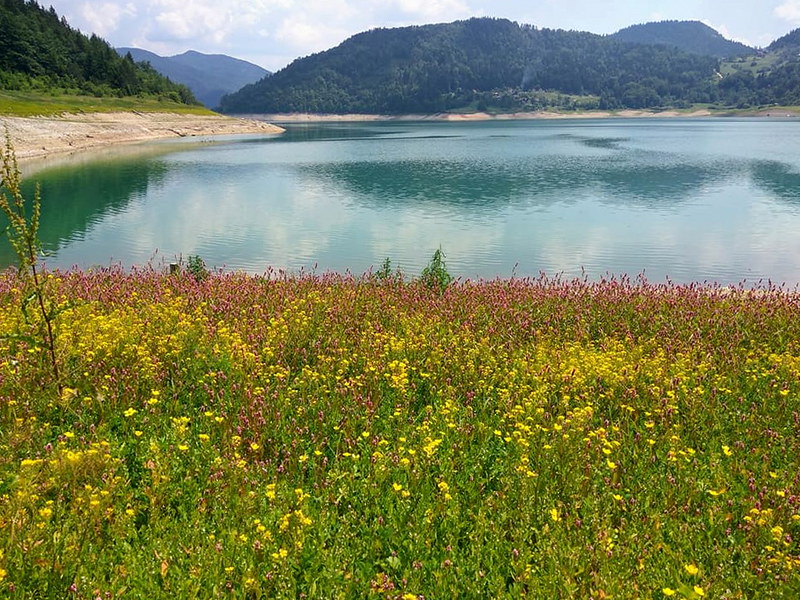 Forest preservation and diversity are two of the essential characteristics of Tara National Park. 
This mountain is one of the richest forest areas in Europe, with more than 2,000 types of plants and trees.
Many trees grow only at this location, including the famous Serbian Spruce (Panciceva Omorika). It is also notable for its unique relief on the Tara Mountain. Finally, it helps significantly in preserving plant and animal biodiversity, as some areas remain inaccessible.
Also, The Balkan Peninsula is a place with so many fantastic historical locations, it pays off to visit them . Make sure you take a look at these 44 Balkan Based Historical Sites.
Things To Do In Tara National Park
A mountain holiday combined with an active holiday is a great idea. Children of all ages (adults included) can spend an unforgettable vacation at Tara, so choose a destination such as this one and you will not be disappointed. 
Various activities are available for all age groups. You can explore Tara Region National Park to discover mountain flora and fauna, different landscape forms, as well as the local community's traditions.
Cycling And Hiking Tara
As the winter passes quickly, spring and summer are the best seasons for cycling in Tara Mountain National Park. The national park Tara network has 15 designated routes. In addition, over 60 miles of hiking trails await you if you're in really good shape and want to take in all the beauty.
Tara is connected to other tourist destinations in western Serbia by these traces, and adventurers can choose the route according to their physical capabilities, sights and tourist attractions. 
There are plenty of side canopies and benches on the cycling and hiking trails that provide shade for cyclists, walkers, and hikers.
Tara Viewpoints
Regardless of the path you take, you will almost certainly end up at one of the five viewpoints, which are a unique and irresistible part of the National Park Tara. A view of this unprecedented and immaculately preserved nature is breathtaking from above.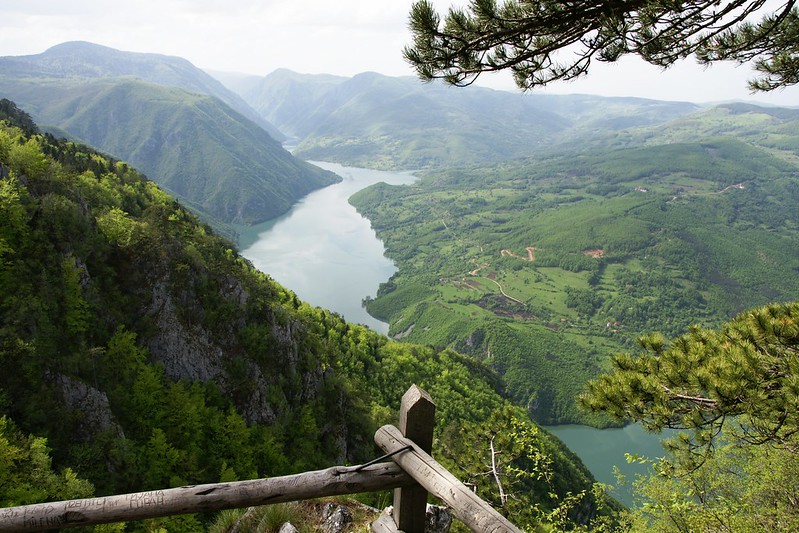 In my opinion, there is no better view in Serbia than from Banjska Stena, where one can see neighboring Bosnia, Lake Perucac, the natural border between the two countries, and the Drina Canyon. Take advantage of this lookout to take stunning photos!
Tara National Park In Winter
Winter sports enthusiasts and snow lovers will find Tara to be a paradise. Serbia has an artificial snow system, so if the weather is too hot and there is no snow, keep that in mind.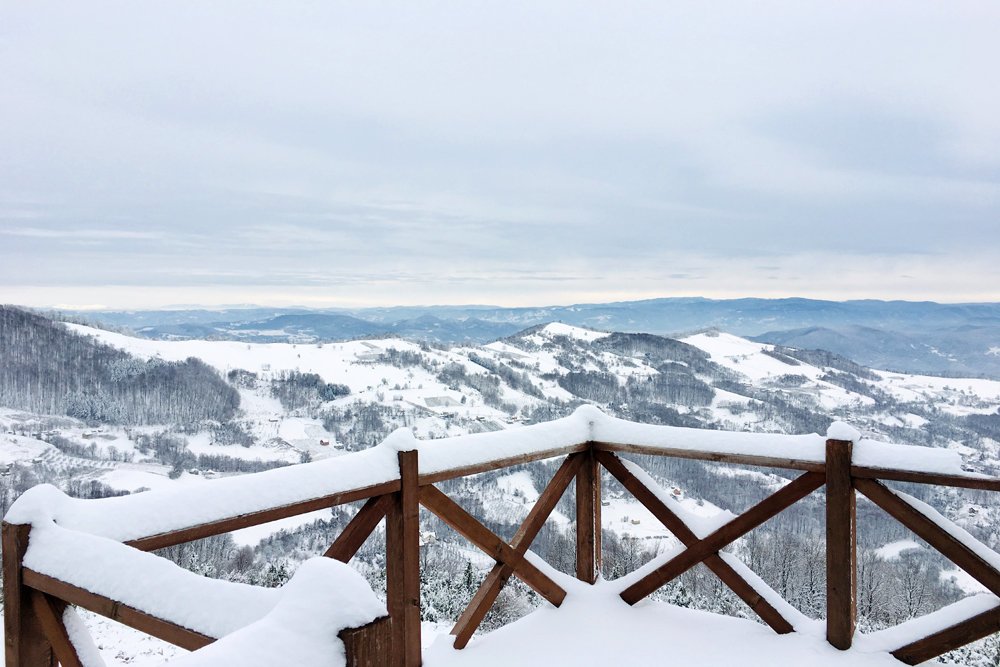 In the vicinity of Omorika Hotel are the most beginner-friendly trails. This is a decent hotel in the middle of National Park, but it hosts several large seminars and retreats, so book in advance.
Tara National Park Hiking Trails (links to trails included)
Length: 19,8 km
Ascent: 800 m
Lowest point: 1075 m
Highest point: 1675 m
Length: 13 km
Ascent: 600 m
Lowest point: 1074 m
Highest point: 1446 m
Length: 14 km
Ascent: 400 m
Lowest point: 300 m
Highest point: 1324 m
Length: 12 km
Ascent: 450 m
Lowest point: 922 m
Highest point: 1060 m
Water springs: 2
Length: 19 km
Ascent: 605 m
Lowest point: 1048 m
Highest point: 1544 m
Water springs: 2
Length: 14 km
Ascent: 720 m
Lowest point: 850 m
Highest point: 1305 m
Water springs: 2
Length: 17,5 km
Ascent: 850 m
Lowest point: 800 m
Highest point: 1544 m
Length: 8,1 km
Ascent: 500 m
Lowest point: 905 m
Highest point: 1305 m
Mountain Huts And Accommodations 
Located in Kaludjerske Bare, Apartmani Sredojevic offers free WiFi, free parking and garden views.
A well-equipped kitchen with a dining area, a flat-screen TV with satellite channels, and a private bathroom with slippers are a part of each unit. In addition, each unit has a patio with mountain views. 
Apartmani Jovanovic in Perucac offers free bikes and free WiFi, 48 km from Mokra Gora.
The units come with a patio, kitchen with a refrigerator, dining area, flat-screen TV, and private bathroom with a shower. Also, each unit has a balcony overlooking the garden.
Brvnare Mrkic offers free WiFi and a garden in Kremna, 9 km from Kaludjerske Bare.
Several units include a flat-screen TV with a DVD player, private bathroom with a hairdryer, and a kitchen with a dishwasher.
It consists of a bedroom, bathroom, bed linen, towels, flat-screen TV with satellite channels, dining area and a fully equipped kitchen. 
Additional charges may apply for the provision of towels and bed linen.
A garden and a terrace are included in the property Cabin Pino Tara, located in Bajina Basta. There is free private parking on site and the property is 16 km from Mokra Gora.
There are 2 bedrooms, flat-screen TV and a kitchen in this chalet.
You can also check the 29 Beautiful Mountain Huts To Visit In The Balkans.
Tara National Park Tips 
Once you enter Tara National Park, I highly recommend you visit the visitor center. It is important to pick up the updated information in the wild, notably because most of the signboards are in Cyrillic. 
If you need a place to stay inside, they can book it for you. The visitor center closes at 5 pm, so arrive early.
Keep an eye on your surroundings when hiking. For example, you shouldn't hike in Tara National Park when it is dark due to brown bear sightings.
Tara National Park is home to the most dangerous mushroom in Europe, the Green Pupavka. Amanita phalloides is the scientific name and is also called the Death Cap. One-half of it is enough to kill an adult. You should be careful.
Must-See Sights In Tara National Park
Zaovine Lake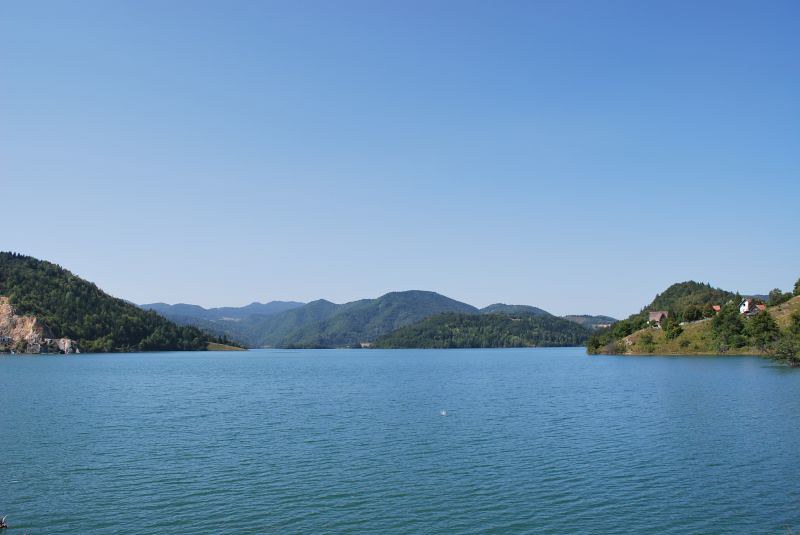 Zaovine Lake is a popular tourist destination on the border between Serbia and Bosnia and Herzegovina. Next to it is the village of Zaovine, where one can rent a place to stay.
Trying to figure out how to get close to Zaovine Lake, we drove around it for quite some time. Several locals were swimming inside and one even had a small boat. This was enough for us to jump in.
We had a great time swimming in Zaovine lake in Tara National Park. During the heat of the day, it helped to cool off in the water. 
Banjska Stena Viewpoint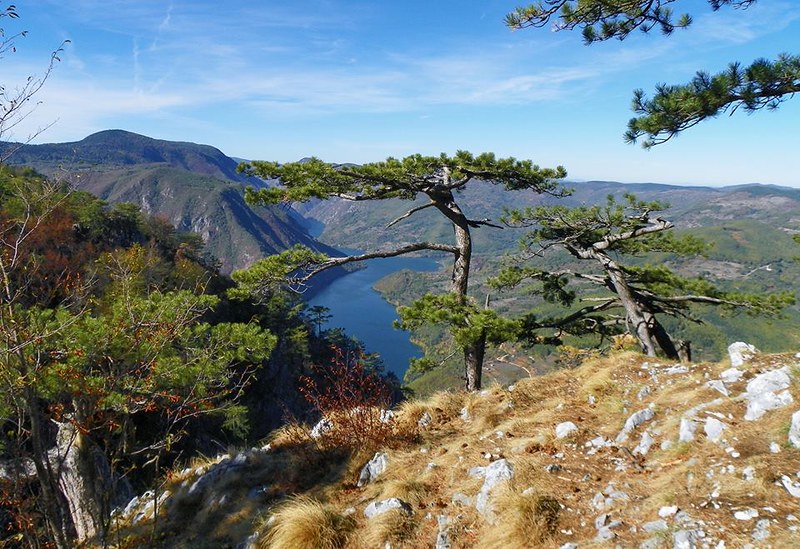 There's a reason why Banjska Stena is the most visited spot in Tara National Park. Located just 6 kilometers from Mitrovac, it is easy to reach and it is breathtaking.
Banjska Stena is a panoramic viewpoint located 1065 meters above sea level from where you can see the canyon of the Drina River, Perucac Lake and steep cliffs. The Bosnian border is also visible nearby.
Mitrovac is the starting point for reaching Banjsta Stena. After driving straight for 2 km, you will see Banjska Stena signboards. There the signboards are in English. You can reach the top either by car or hiking. Hiking takes about 1.5 hours.
A few wooden benches will be there for you to sit on once you reach the top. We enjoyed the tranquility of nature just before sunset.
Carpet Meadow
The Carpet Meadow is not just a place to see, but also a unique experience in Tara National Park. It is located within Red Creek's natural reserve and is within walking distance of Banjska Stena.
As you walk through this meadow, you will feel like you are walking on a soft carpet because your feet sink slightly into it. Walking on it feels like your feet are breathing. There is a lot of peat on top of the first layer of soil, which preserves water.
You should not disturb the Carpet Meadow by digging it up or poking it with a stick. The Carpet Meadow took years to reach the present condition. It can be reached easily from Mitrovac. It is located near the entrance to Red Creek Nature Reserve and is an educational trail.
Perucac Lake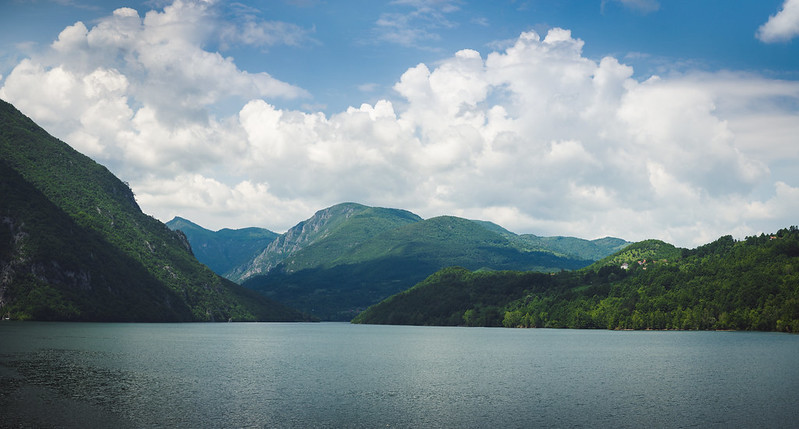 Drina River bends at a point where there's a dam, and this is what creates Perućac Lake. From the famous Banjska Stena viewpoint, you can see the river. You can see Perućac Lake on one side and Drina, curving like a snake, on the other side from the viewpoint.
Raca Monastery And Hiking Trail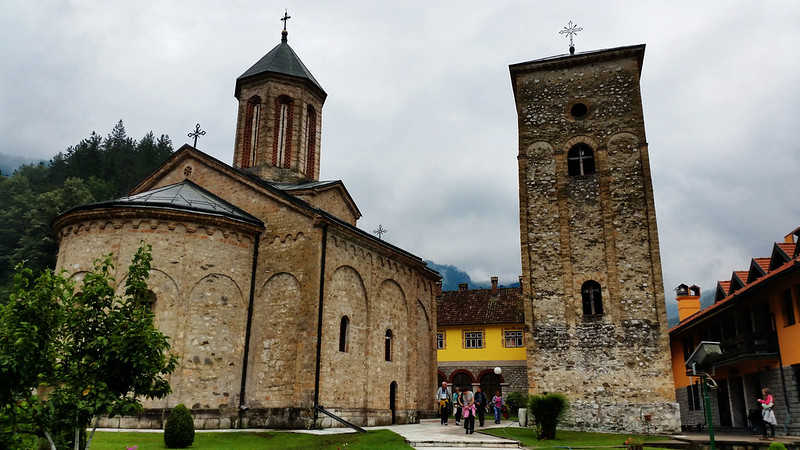 Raca monastery is located in Tara National Park, 7 kilometers from Bajina Basta town. Built-in 1282, it is an iconic medieval monastery. The Raca hiking trail is 2 km and it starts from there.
The Raca trail runs along Raca river and ends at the Ladevac thermal springs and Racanska Sljivovica preserve. 
Lonely House On River Drina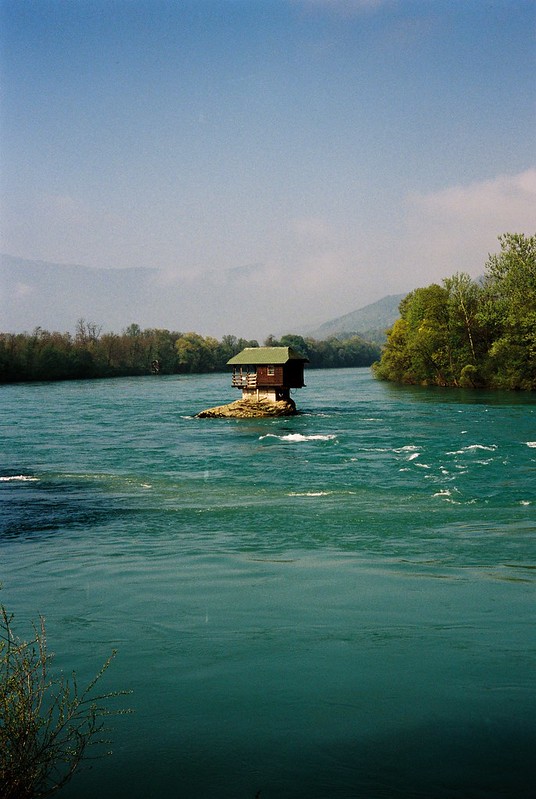 Tara National Park is home to one of the most photographed spots, the Lonely House on the river Drina. The house is also known as Drina house and is located near Bajina Basta. 
In 2012, when it was featured as the photo of the month on the National Geographic, it gained huge popularity. There is a restaurant there, overlooking the Drina River House, where you can enjoy a nice meal. 
A group of friends used to take a break from swimming here. Then, having fallen in love with the spot, they built a house here the following year. 
Check this guide out if you're looking for more Serbian nature gems to visit this year.
River Vrelo – The Shortest River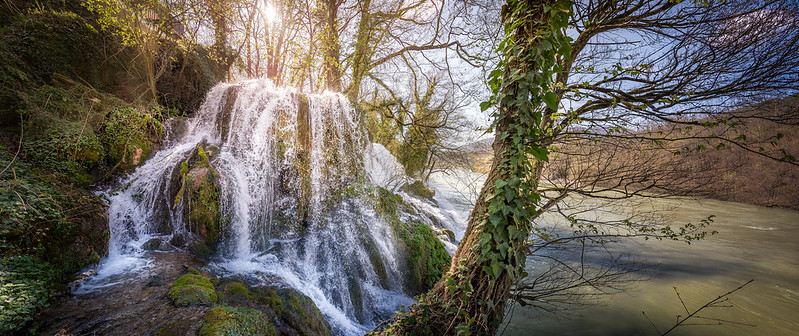 It is said that the Vrelo is the shortest river in Serbia, but I'm not sure if it is the shortest in the world. Due to its small size, Rover Vrelo is also known as Godina (the Year).
There is a beautiful waterfall at the end of the river, which flows into the Drina river. It's a shame that the beauty of this 26-foot high waterfall has been sullied by the restaurant on top. Restoran Vrelo sits right on the edge of a waterfall.
Book your Tara National Park Tour Here!
Similar Parks Around The Balkans
Durmitor National Park, Montenegro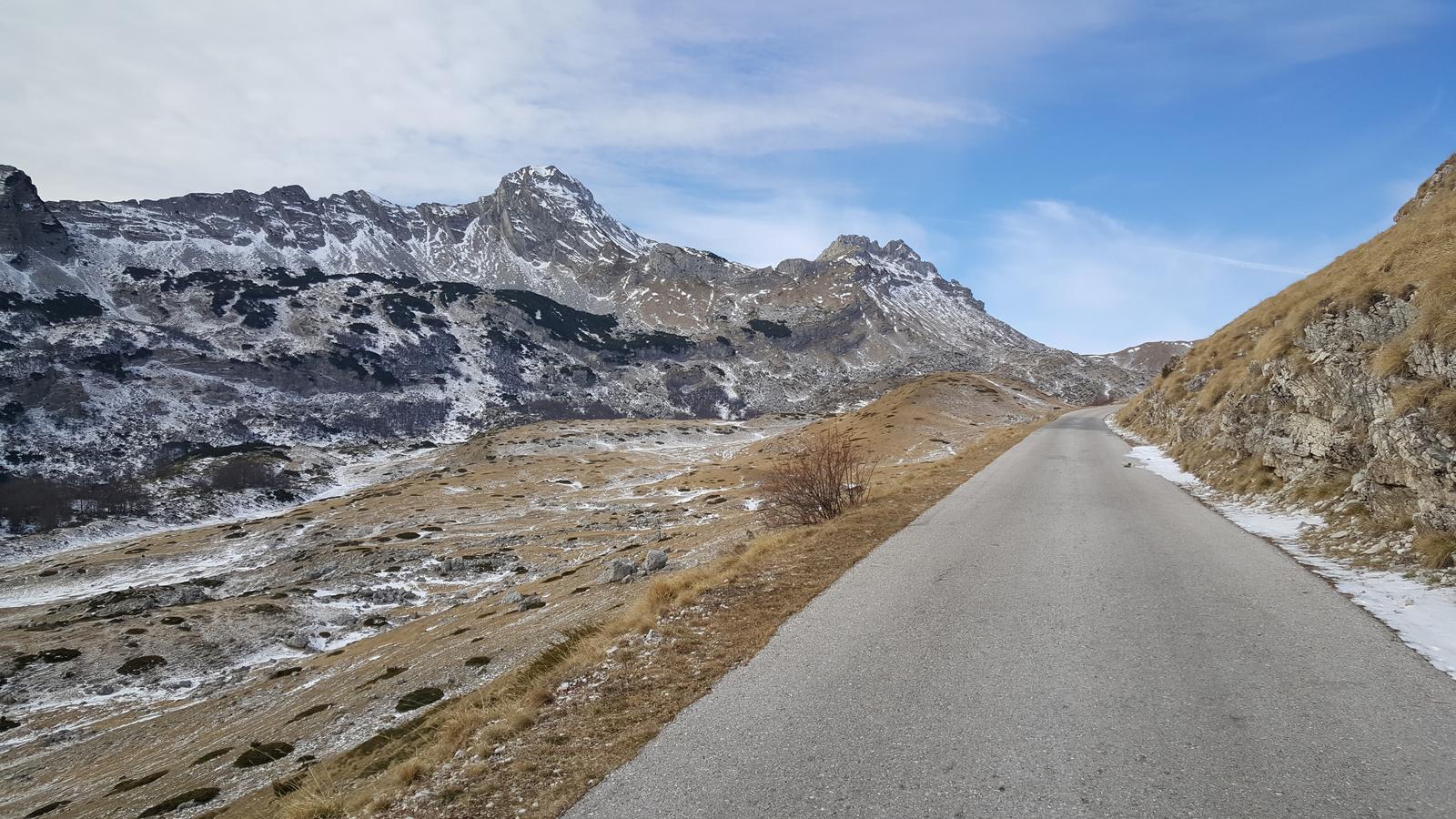 In northeastern Montenegro, the Durmitor massif is a UNESCO World Heritage Site and a national park. It is characterized by towering mountain ranges, deep valleys and beautiful mountain lakes. 
There are canyons on three sides of the park, including the Tara River Canyon (Europe's deepest ravine), which offers world-class hiking.
Accursed Mountains, Montenegro, Albania & Kosovo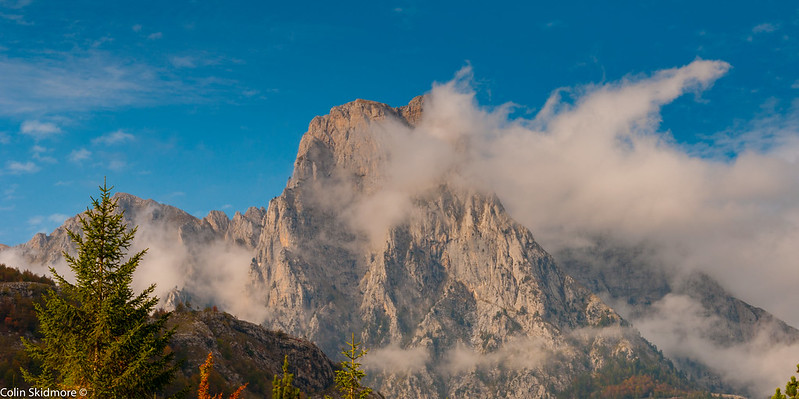 It was all but impossible to reach the Accursed Mountains on the border between Montenegro and Albania twenty years ago. Nowadays, however, they are easily accessible, although getting there might still require some effort.
These mountains are among the wildest in Europe, offering wonderful hiking and camping opportunities. It is a dream come true for long-distance hikers to hike the epic Peaks of the Balkans Trail. The 192-kilometer (119-mile) trail winds its way through mountains and three countries.
Paklenica National Park, Croatia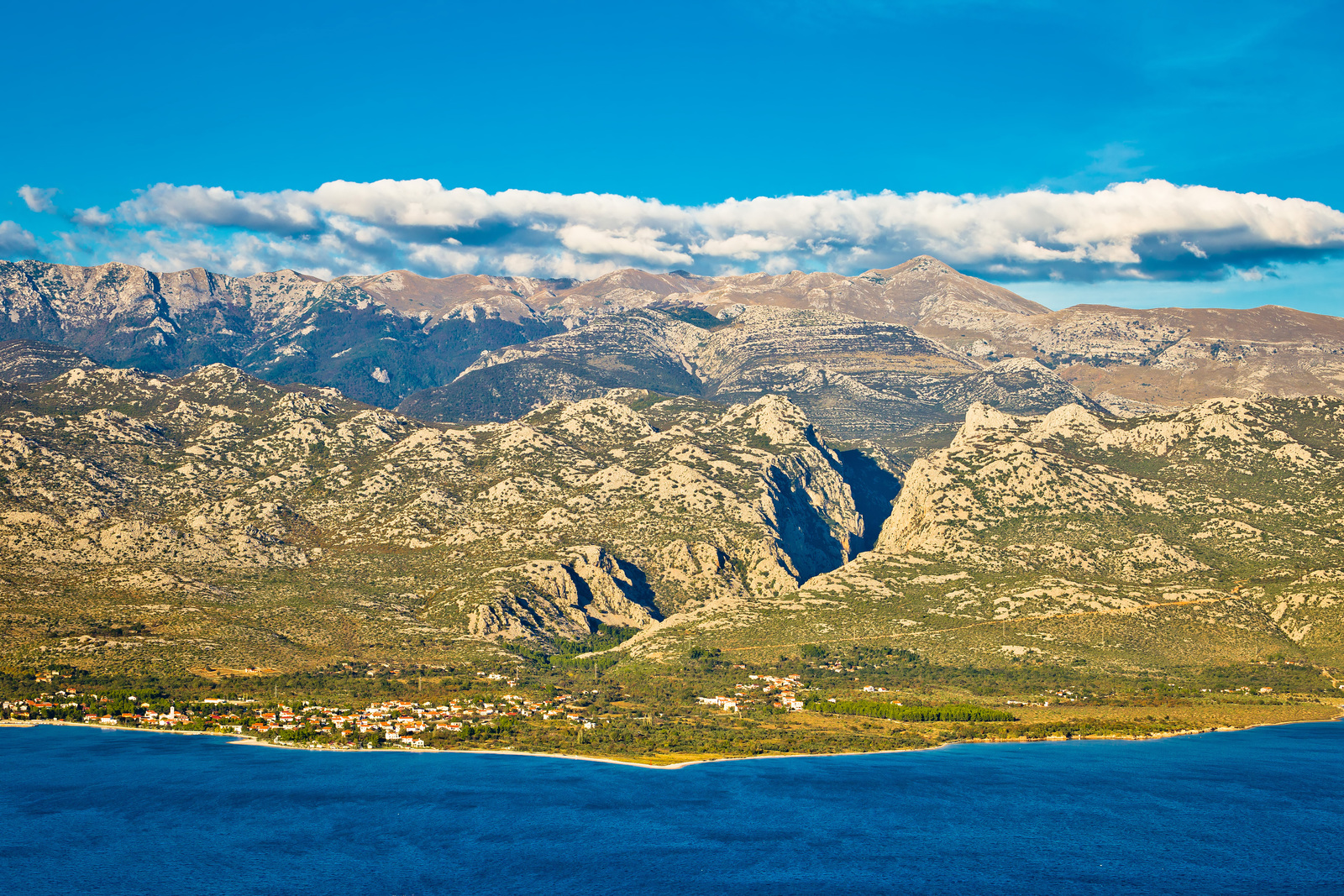 A popular hiking destination in the Balkans, Paklenica National Park is located in northern Dalmatia. The Velebit Ridge is Croatia's largest mountain range, and this park encompasses two dolomite limestone canyons, Velika Paklenica and Mala Paklenica.
More than 150 kilometers of hiking trails can be found in this spectacular national park. There are canyons and slopes to explore and the 1,757-meter (5,765-foot) summit of Vaganski Vrh for stunning views.
Plitvice Lakes National Park, Croatia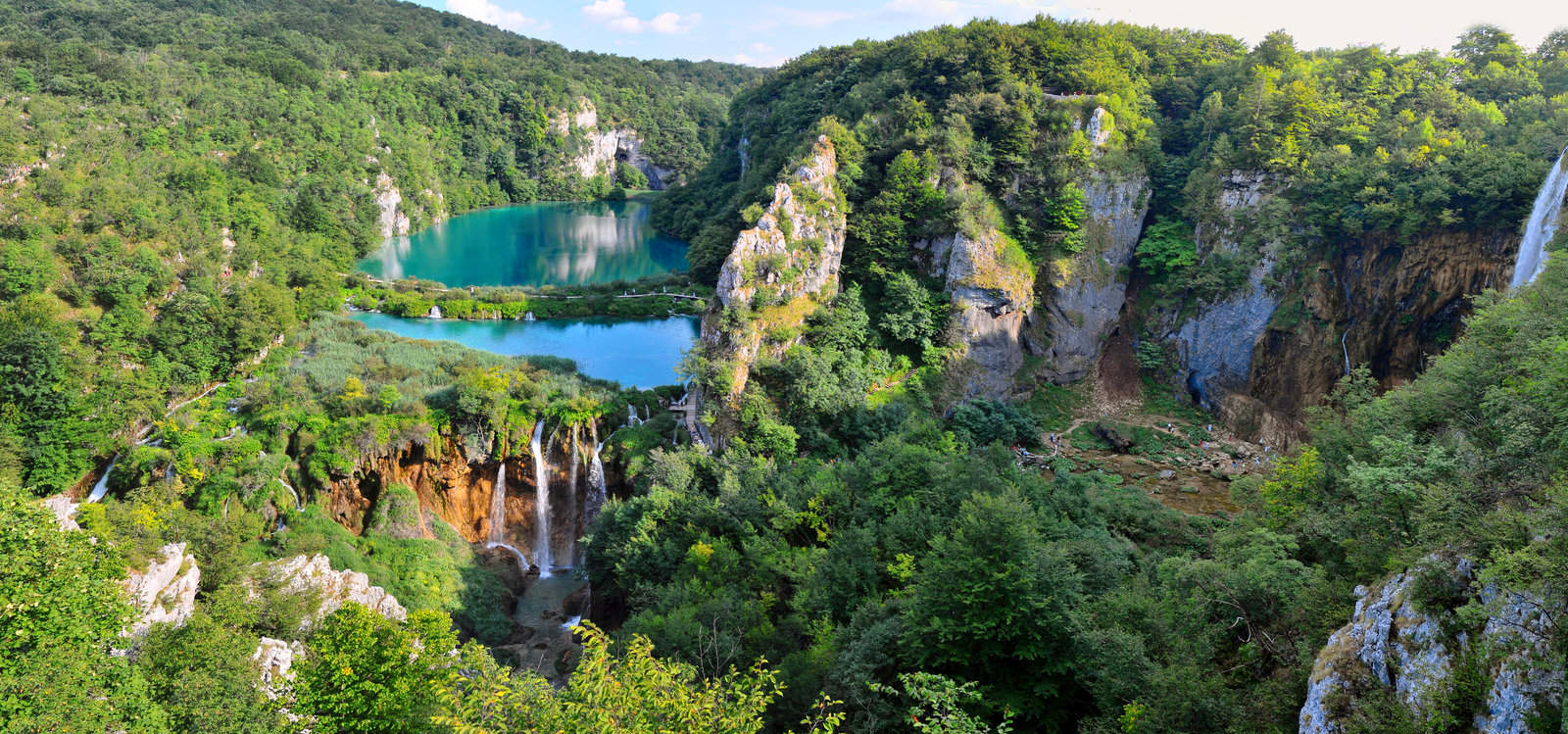 Plitvice Lakes National Park is one of Europe's oldest and most significant national parks. It has been designated a World Heritage Site by UNESCO. It is one of Croatia's top tourist attractions.
Even though hiking isn't as challenging in this park, it does lead you through one of the most extraordinary waterscapes in Europe.
Julian Alps, Slovenia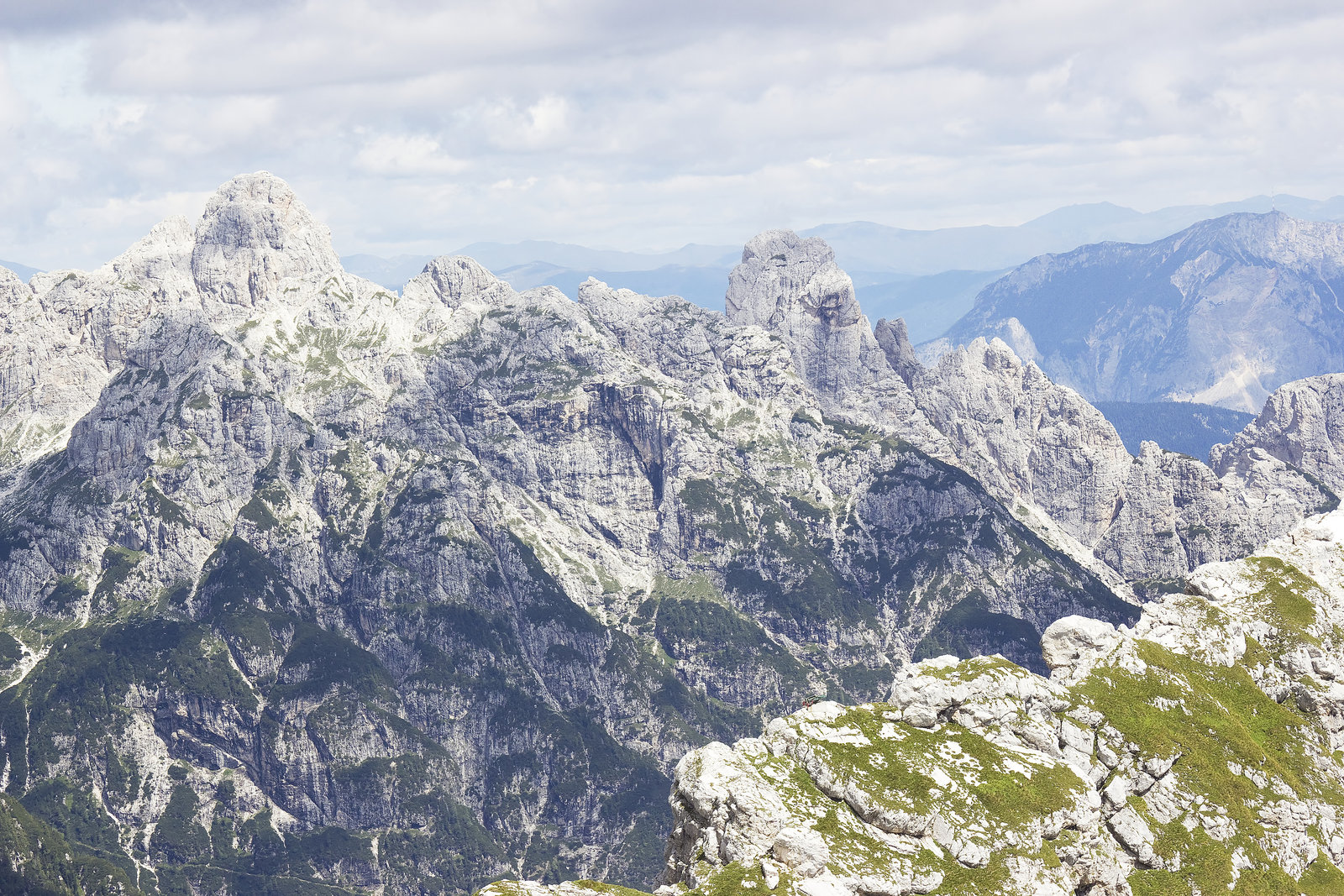 Slovenia borders the Julian Alps, which are among the most spectacular mountain ranges in the Balkans. 
In addition to Mount Triglav, which stands 2,775 meters (9,104 feet) above sea level and is Slovenia's highest mountain, these mountains are named after Julius Caesar, who founded a province at their base.
Sutjeska National Park, Bosnia-Herzegovina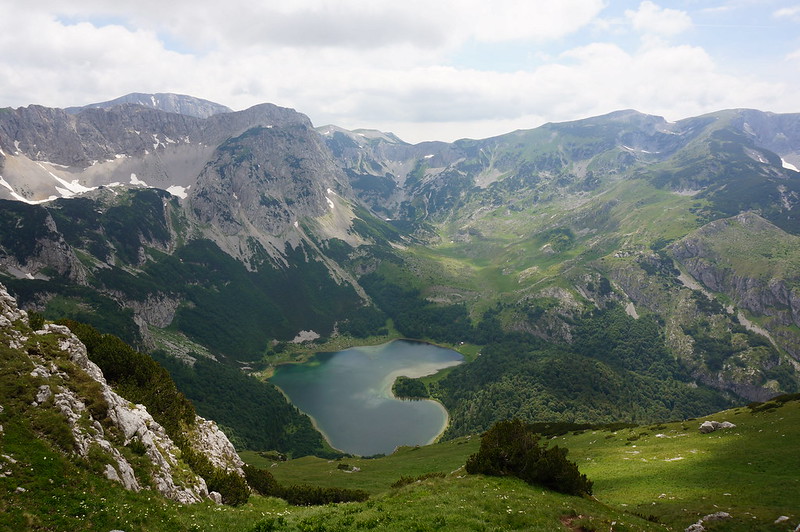 Sutjeska National Park was established in 1962, making it the oldest national park in Bosnia-Herzegovina. One of Europe's two remaining primeval forests, it protects the Perucica Nature Reserve. 
Furthermore, it is known for its association with the World War II Battle of Sutjeska, commemorated by large stone monuments scattered throughout the park.
If you love waterfalls and you are currently planning a trip to the Balkans, check out the 40+ Waterfalls To Visit Around The Balkans!
Book your Tara National Park Tour Here!
What To Carry When Visiting Tara National Park 
Gear Proposal
A good guidebook: Even though travel blogs are great, we still think a good guidebook is invaluable. Our main recommendation for Serbia is Lonely Planet Western Balkans, because it covers the country well, as well as the others in the region.
Cell Phone: We have our own cell phones in Europe. Our travels are always connected with the internet because we are able to get sim cards when we travel. 
While on the road, it's great to be able to pick up a Serbian SIM card. If you do not have an unlocked phone capable of using a Serbian SIM card, you can buy a cheaper unlocked phone online and bring it with you.
Travel Insurance: A valid travel insurance policy would be an excellent idea if you plan a trip to Serbia – just to be safe, in case of an emergency. 
Whether you experience an incident, theft, cancellation or some other interruption of your trip, travel insurance has you covered.
Tara National Park Fees
You will only have to pay a small fee to enter. It is less than one euro per person when you drive from Tara National Park to Mokra Gora and then to the Bosnia border. 
Tara National Park Map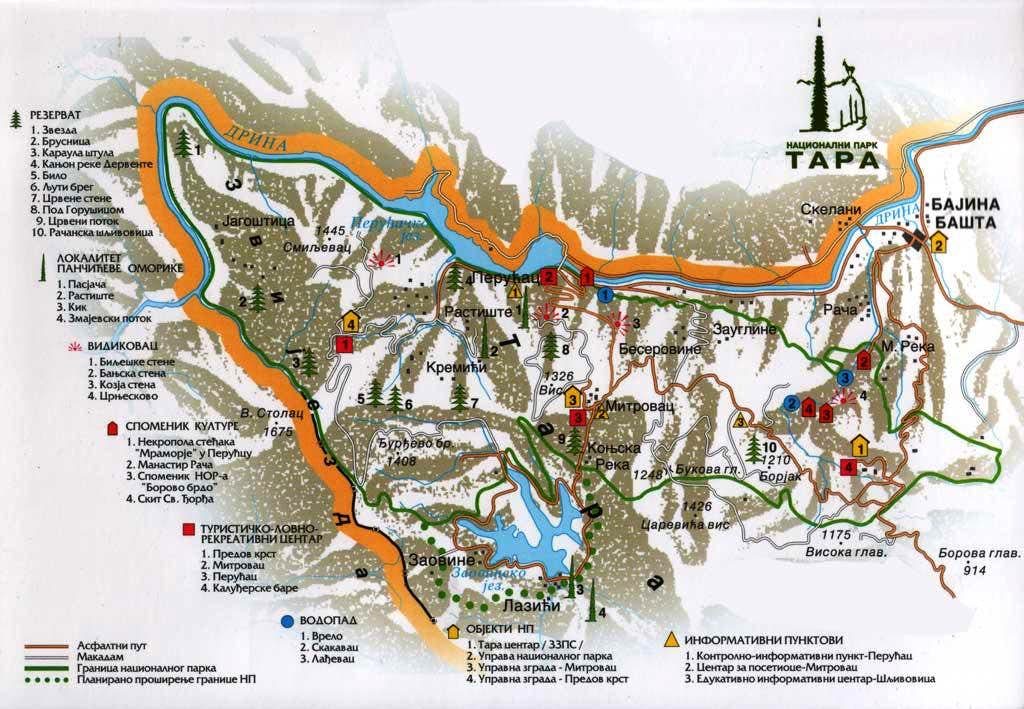 Summary Of National Park Tara Ultimate Guide
In a nutshell, Tara National Park offers Serbian scenery at its best, with forest-clad slopes, dramatic canyons and Drina River views that will take your breath away. 
The canyon is part of the country's Dinaric Alps, and it is the world's third-largest canyon of its kind.
Book your Tara National Park Tour Here!
Hiking Around the Balkans? Check These Nature Guides Out:
Also, check out our guides on: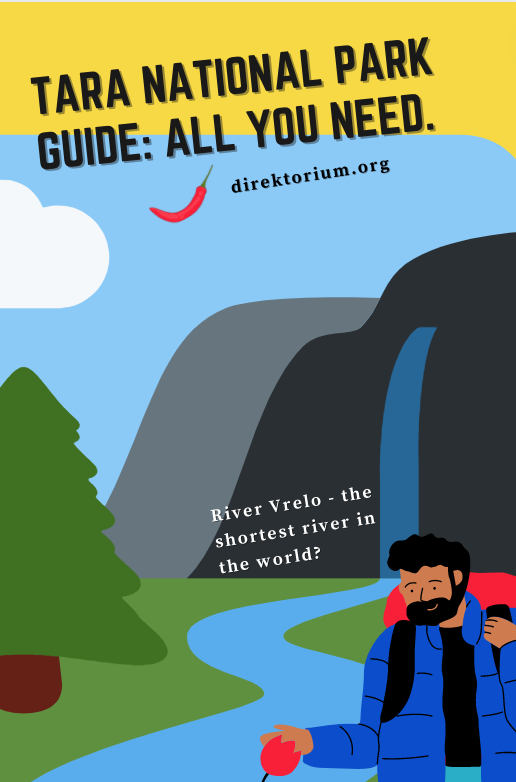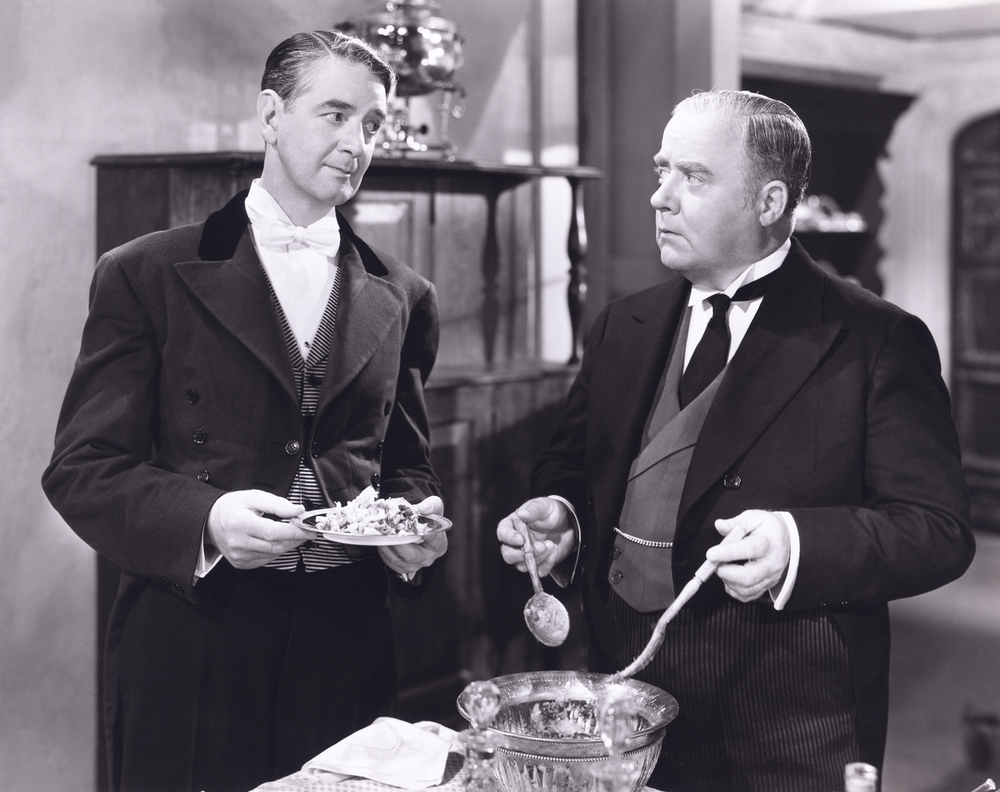 Avid travelers, passionate fishermen, and all-around great guys to hang out with (therefore the reason why they are the ones traveling around and not the rest of us, introverts and repulsive individuals). When not writing about their latest trip or catch, they drink beer, play the synth and call their friends to unpurposefully annoy them. A lot.