If you've ever been to a Balkan country, one thing you're sure to find is Tarator. Many people who live near the former Yugoslavia know what Tarator is. They almost always serve it as a starter or as a side to a big meal!
It is a light dish, spiced with aromatic herbs and garlic, and this article will show you a simple tarator recipe you can do at home.
A great thing about this meal is that there aren't many ingredients, and it doesn't take much time to prepare. If you like yogurt cheese dishes, you should definitely try it. 
If you visit a country where this dish is popular, you might like to try it out and get some tasty summer refreshments! Tarator is a dish people in the Balkans like to make in the summer when things are hot, and the appetite for a light meal is huge! 
Whether you consider it a salad or a soup, one thing is for sure—you'll be blown away by the simplicity and flavor of this delicious specialty!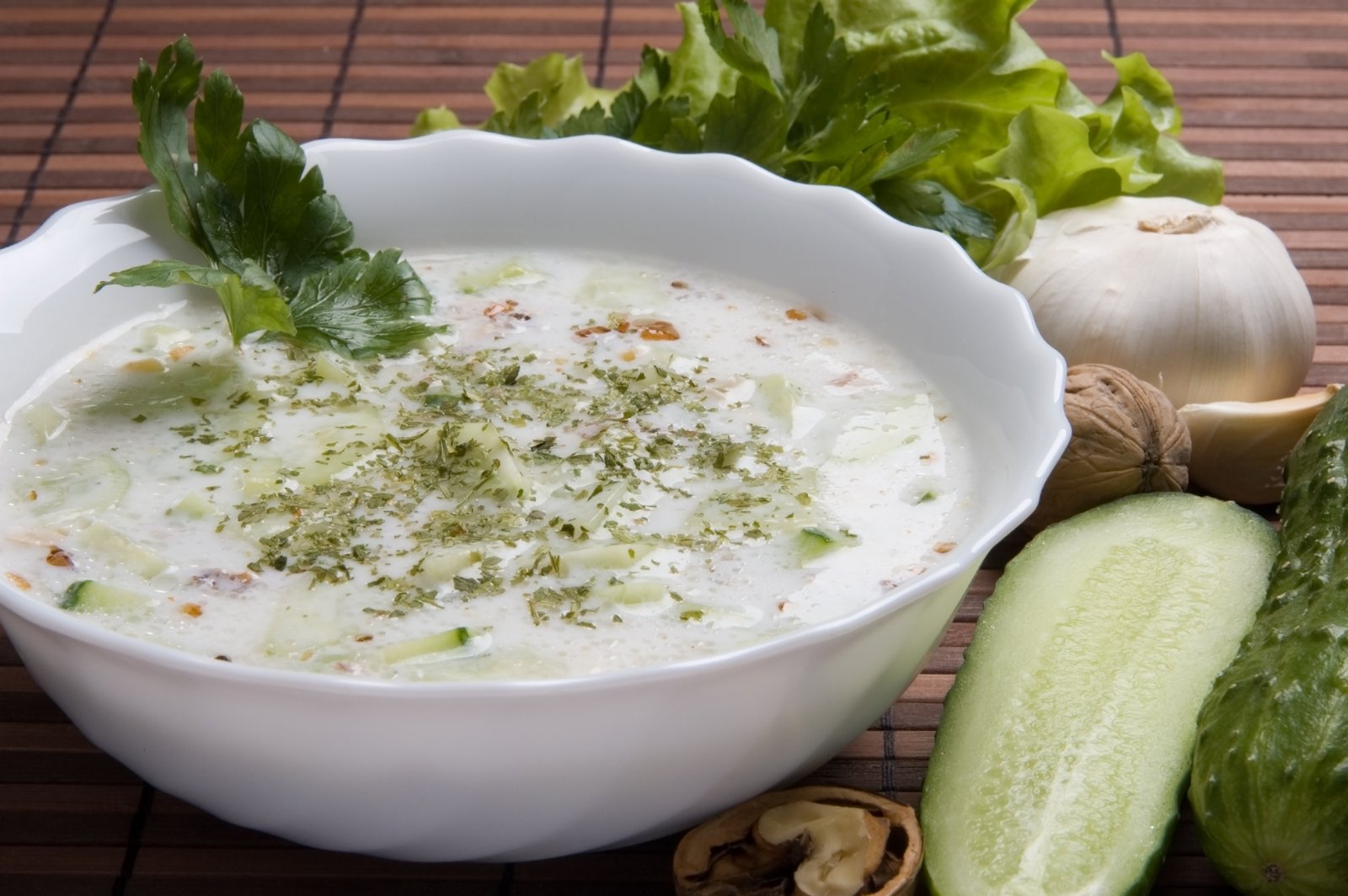 What Is Tarator?
Tarator is an aromatic dish with a sharp taste. While it is an unusual combination of ingredients, Tarator has a delightful taste and aroma!
It's an effortless and traditional yogurt-based dish. The main ingredients are yogurt, cucumber, parsley, garlic and dill. Famous throughout Bulgaria and the Balkans, it can be served as a side dish, dip or breakfast spread.
Tarator is similar to Tzatziki, but it's not the same. Tarator differs because of the extra ingredients used, the type of yogurt, and the thickness of the yogurt.
The cucumber it contains is an excellent summer vegetable with numerous health benefits. The yogurt gives the dish a cool and creamy taste, while the garlic and dill give it an unmistaken aroma that will delight all of your senses!
You use a spoon to eat it, either as a cold soup or as a salad replacement. Either way, it is a great flavor kick with anything you're eating and gives a fantastic refreshment with a unique taste!
The preparation is pretty simple, and after trying it, you will want to make it at home all summer long!
Tarator Origin
While many believe that this dish originated in Bulgaria, it is also popular in Turkey, Iran, Macedonia, Cyprus, Albania, and many other Balkan nations. 
There was a dish called Tarator made of ground walnuts and vinegar in the Ottoman Empire. The name is given to various dishes of various preparations in the region, including salads, dips and sauces. The name may vary, as well as the preparation method, depending on where it is made.
Today, among the many variants, you will discover how to make a Balkan Tarator!
Tarator Recipe
Many recipes out there have been passed down throughout the generations. So much so that they have become an integral part of a culture. 
Tarator is just one of those recipes. This particular recipe calls for fresh ingredients and takes very little time to prepare. So, grab your ingredients and bring a refreshing treat to the table in no time!
Tarator Recipe Ingredients
2

cucumbers

500g plain yogurt 

4 garlic cloves

3 tablespoons of crushed walnuts

1 bunch of fresh dill

Olive oil

Salt

Water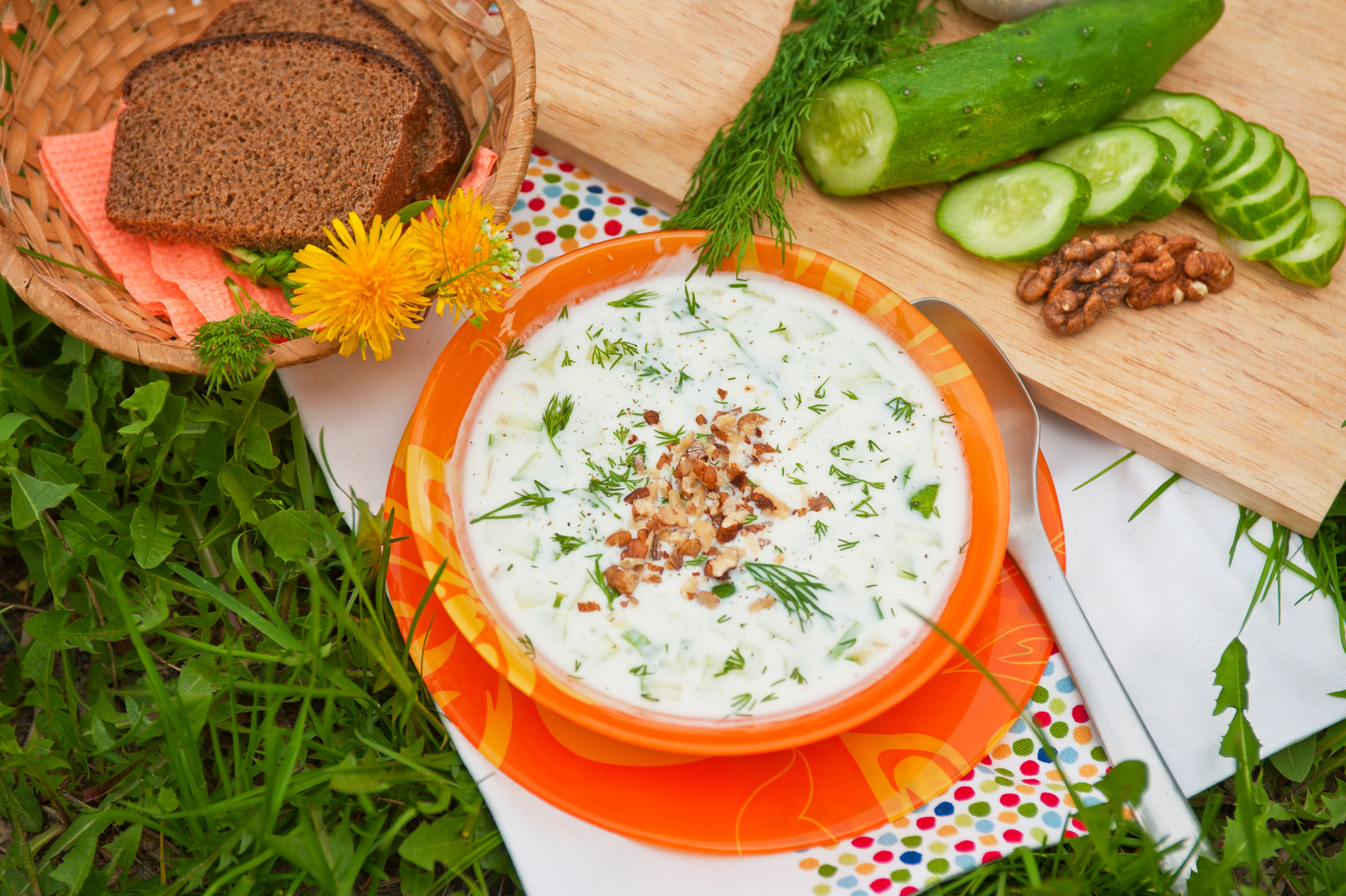 Step-By-Step Instructions
Grab 2 cucumbers, wash and peel them. To absorb as much moisture as possible, chop the cucumbers into cubes and use paper towels to dry them off. Grating them is also an option, but it changes the appearance and consistency. 
After chopping, place your cucumber cubes in a deep bowl.
Pour the yogurt over the cucumbers. If the yogurt isn't thick enough, you can mix 1/2 cup of sour cream with 1/2 cup of yogurt, blending them well before pouring the yogurt mixture over the cucumbers.
But if you are using a thicker yogurt and want to make it runnier, just pour some water into the mixture. Make sure not to add too much, so it doesn't turn out very thin.
Mince the garlic and sprinkle it into the mixture. You can also crush the garlic and have it that way.
Toss some crushed walnuts and add the minced dill, as well. Sprinkle some salt on top, add a spoon of olive oil and mix everything until it is combined well.
Put into the refrigerator to chill, pour into individual small bowls, grab a spoon and enjoy!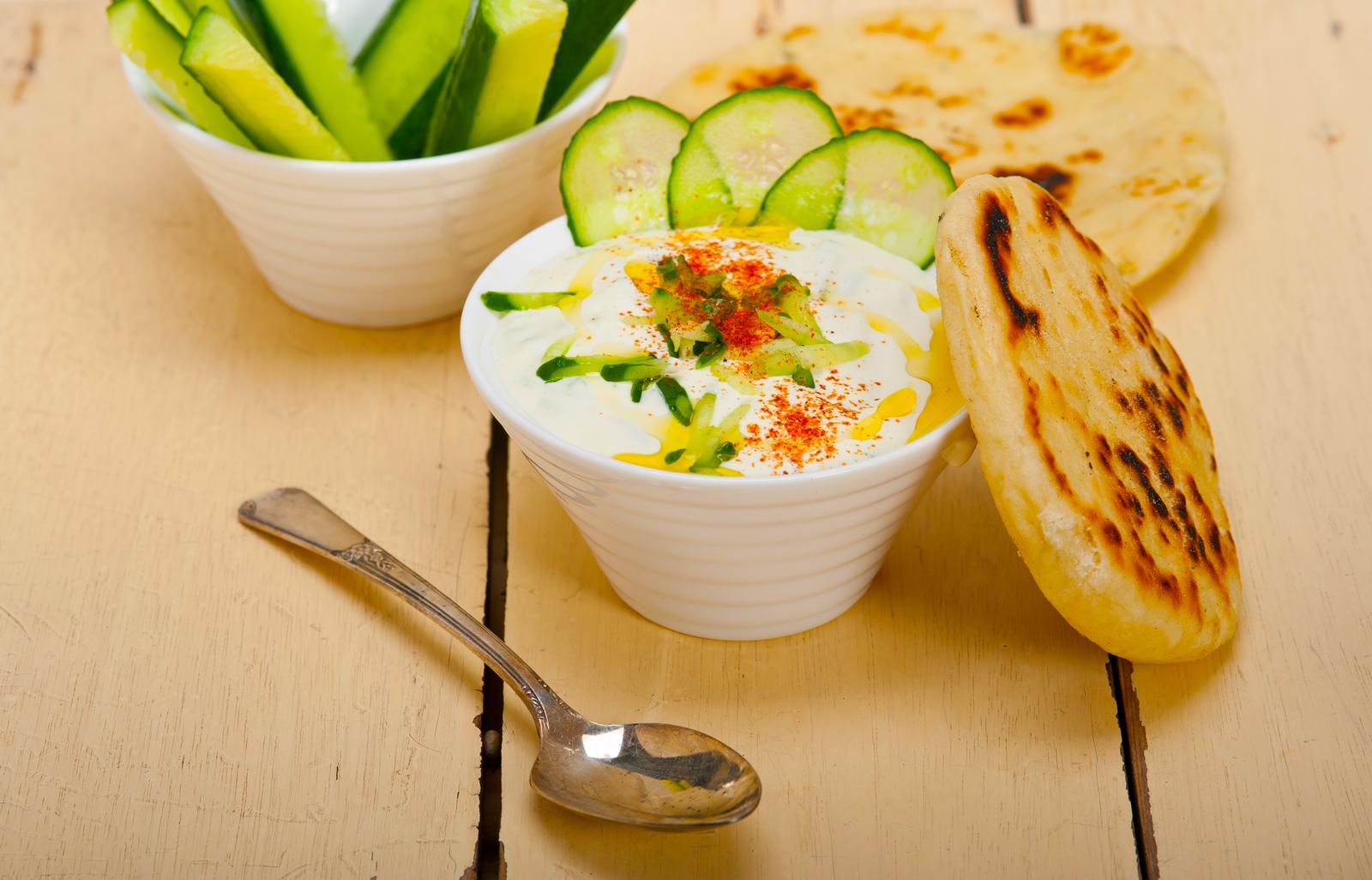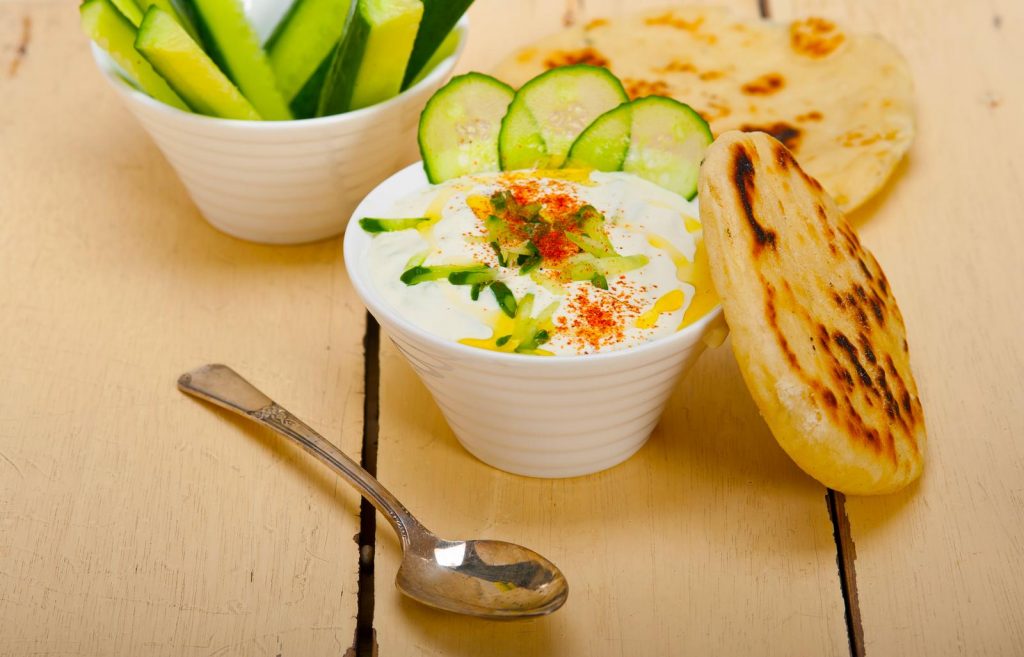 Tarator Recipe: Serving Suggestions
Tarator is a delicious, easy-to-make dish. Despite its simplicity, this Tarator recipe is amazing! It is the perfect appetizer because it can be combined with all dried meat products and served without additives. It should always be served cold since it's meant to give refreshment to any meal. 
Tarator goes well with grilled meats, or you can serve it as a vegetarian dish. It is the perfect addition to any dinner gathering!
It is common to serve this dish during the summer and you can even add chunks of ice to keep it cool. You can serve it as dip for seafood, like squid, or as a main course when omelet bits are added. 
Either way, it's irresistible. Bon appetit!
Looking for more recipes? Check these Balkan food guides:
And our massive country guides:
Finally, our curated Balkan food guides: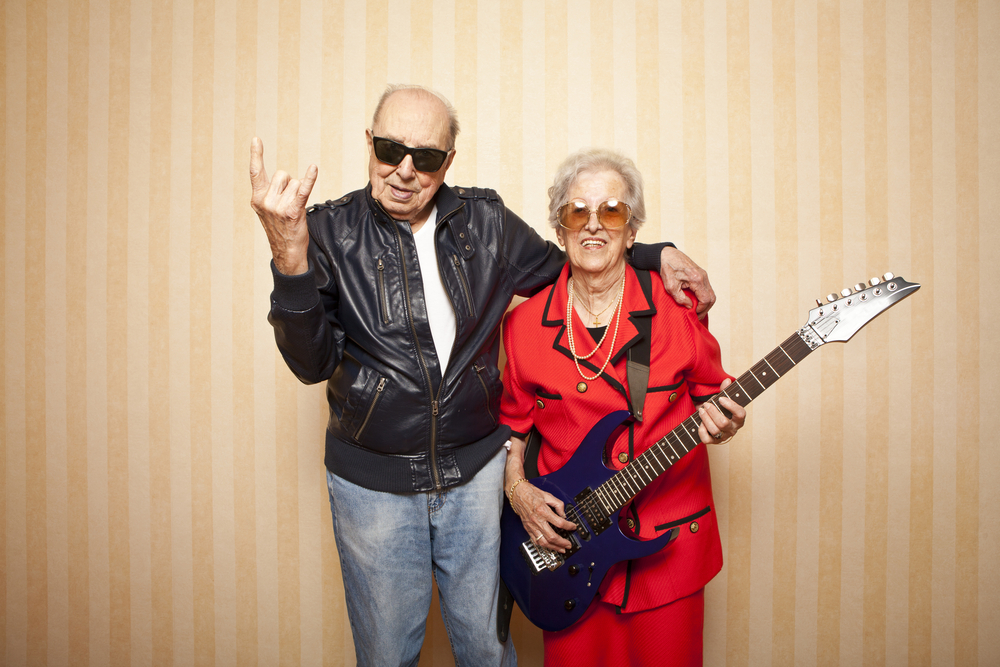 Jadranka Y. and Pero K. Foodies, lovers. Jadranka is the queen of pastries and sweets, whereas Pero is the prince of meat and potatoes.
They met at 15, while working in the kitchen of a famous chef here in the Balkans, and have been together ever since.
But they still love each other and are faithful till death or until one messes up their dish. Which happens quite often if you ask anyone of them.
Love is a battlefield and Jadranka and Pero decide who wins, in the kitchen.