Let me introduce you to Ajvar—the perfect addition to salads, baked potatoes, and warm and cold meat dishes!
You might remember the smell of burning wood and something delicious cooking if you have ever been to the Balkans during the autumn. That is the smell of Ajvar filling every neighborhood!
It is a spice paste transformed into a delicious dish in the Balkans. Some say it's a sauce, but others say it's a dip—whatever it is, you will enjoy it!
Ajvar has a tangy taste that is so sharp and delicious that you will love devouring this culinary creation! Hopefully, this Ajvar recipe article will get you interested in trying out your own batch. 
What Is Ajvar?
So what is Ajvar anyway, and why should you have it in your kitchen?
Ajvar is a Balkan spread made from roasted red peppers, garlic and eggplants.
I have to say, Ajvar is one of the most exciting sauces I know about. The ingredients list is short, and you'll have them regularly in your kitchen.
Slow cooking at low temperatures and using juicy, ripe red pepper are the secrets to its delicious flavor. It can take several hours to do this, but it is crucial to hold the nutrients and accentuate the natural flavors and aromas.
Ajvar can be prepared any time of the year, but it is usually made at the beginning of September, when the red bell peppers are in season. 
It takes true mastery to make true homemade Ajvar. It is traditionally a social activity, with families and local communities coming together to commit to the lengthy cooking process and share their enthusiasm for the delectable dish. 
Families in the past used to make this recipe, so they had food saved up that would last during the winter when there were no seasonal fruits and veggies. That's why it's cooked in such large quantities, and its long cooking process keeps it fresh and delicious throughout the whole year.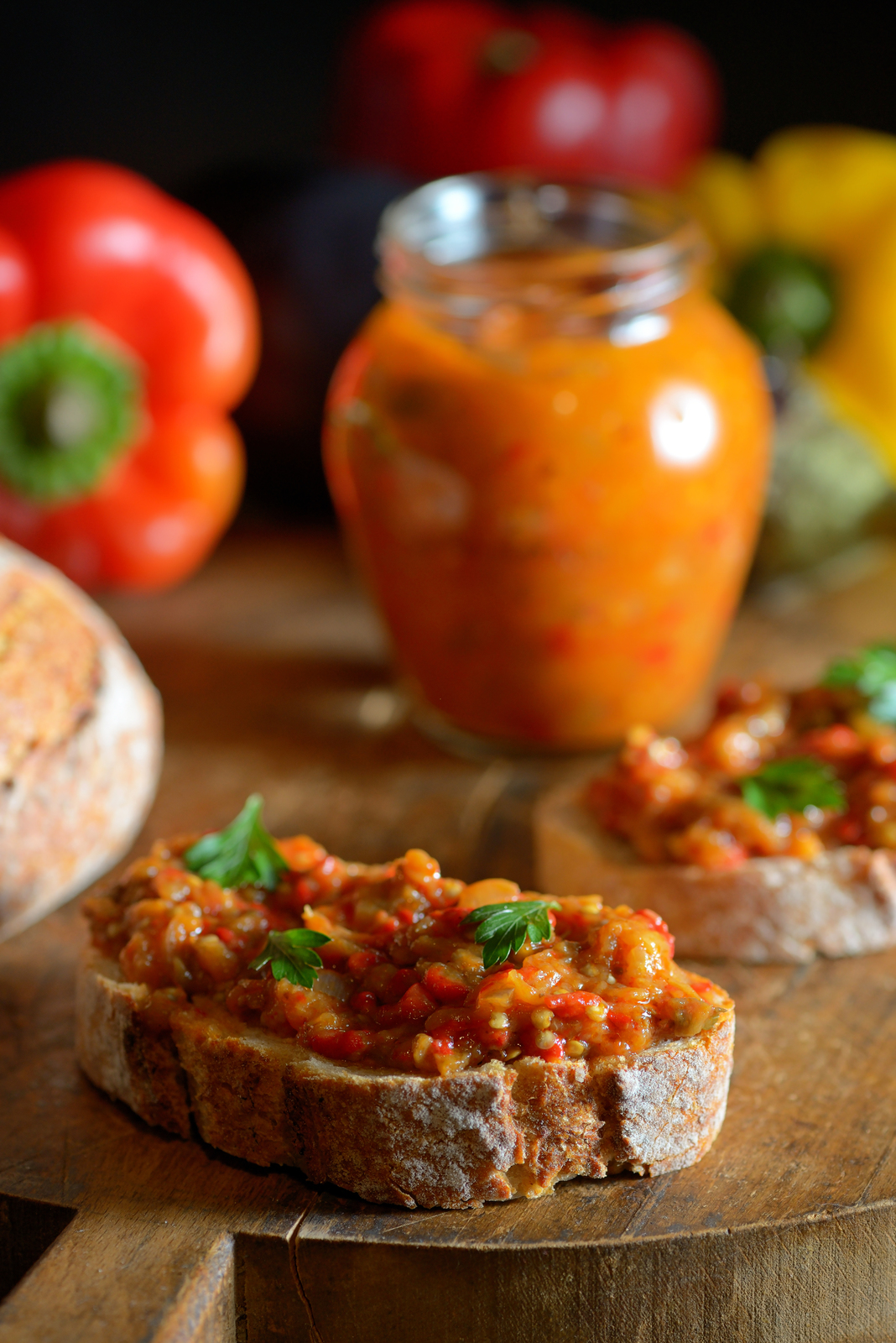 Ajvar Origin
Traditional Ajvar is a dish typically found in Balkan cuisine, where it has been prepared for centuries. It is pronounced "I-VAR" and is derived from the Turkish word havyar, which means "salted roe, caviar." It has the same etymology as the Persian word "xaviyar."
Throughout the Balkan Peninsula, located in Southeastern Europe, families carefully guard their Ajvar recipe, passing it on to future generations so that Ajvar can still be made today in the same way as it was done by our grandmothers in the past.
Ajvar Recipe
While Balkan families make huge batches of this delicacy with huge amounts of ingredients, you can still make your own jars of Ajvar to sample!
Once you have followed the instructions below, the next time you prepare Ajvar, you might be tempted to make so much that it lasts the entire winter!
Ajvar Recipe Ingredients
For 1-2 Jars:
5 medium (1kg) red bell peppers

1 medium (500g) eggplant 

5 cloves of minced garlic

1/4 cup sunflower oil

1 teaspoon salt

Black pepper to taste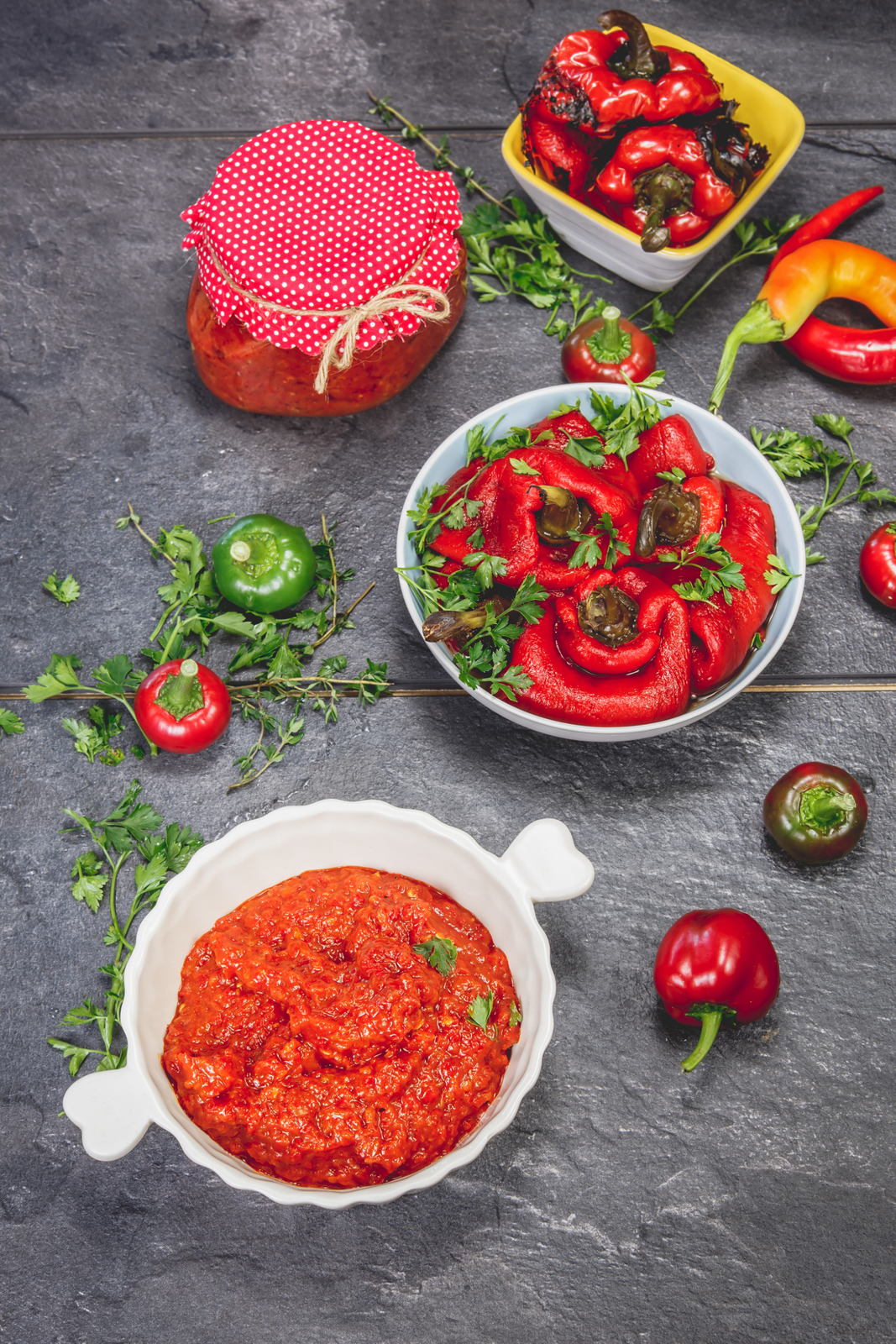 Step-By-Step Instructions
Start one chimney with an entire supply of charcoal. Put out and arrange the coals on one side of the charcoal grate after all the charcoal has been lit and covered with gray ash. 
Place the cooking grate on the grill, cover it, and allow it to warm for five minutes. Next, clean the grate and cover it with oil using a cloth. 
Place the peppers on the grill, and turn them over as they are slowly cooking until the peel is blackened evenly. This should take about 15 minutes.
After they are done, remove them from the grill and place them in a bowl covered in plastic wrap, where they will cool for about 20 minutes. After they are cool enough to handle, remove them from the bowl and start peeling the skin.
Remove the charred skin, seeds, and cores from the peppers. The skin will naturally shed, so this will be a simple task.
Prick the eggplant peel all over with a fork while the peppers are cooling. 
Then, lay the eggplant out on the cooler side of the grill. You should leave it out to cook for 30 minutes, turning the eggplant halfway through so it bakes evenly. When pressed with tongs, the eggplant should be uniformly soft, with darkened skin and wrinkles. 
After removing the eggplant from the grill, let it cool for about 10 minutes before handling. 
Cut the top off the eggplant and cut it in half, lengthwise. After, use a spoon to scoop out the flesh of the eggplant and throw away the skin.
Grab a food processor and place the red peppers, eggplant and garlic inside. Pulse the processor until it is all combined or until it forms a roughly chopped mixture or paste. 
Pour the oil and salt, and mix until everything is incorporated and the peppers are chopped finely.
Transfer the paste to a saucepan in a size that will fit everything inside. Place the pan over medium heat and bring the sauce to a simmer. As it starts cooking slowly, reduce the heat to medium-low and continue cooking for 30 minutes. Don't forget to stir occasionally while the sauce is still over the heat. 
Remove the pan and season your Ajvar with salt and pepper.
Allow it to cool to room temperature before using a spoon to transfer it to a glass jar and sealing it.
You can either store it in the fridge or eat it right away!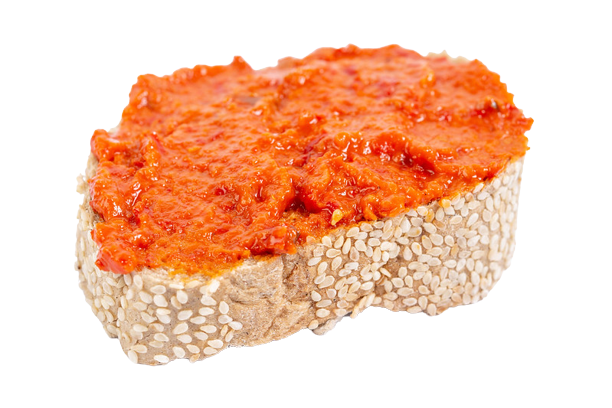 Serving Suggestions
Ajvar can be consumed cold or warm, making it the perfect addition to your home cooking arsenal!
Whether it's made for famous dishes like ćevapčići or served with something as simple as toast and cheese, its flavor always stands out and gets your attention! 
Ajvar can be used as a dip, a spread, or even put on some bread. My tip: grab a warm slice of bread, spread some Ajvar with a spoon, and sprinkle it with some white cheese as soon as you remove it from the stove!
Looking for more recipes? Check these Balkan food guides:
And our massive country guides:
Finally, our curated Balkan food guides: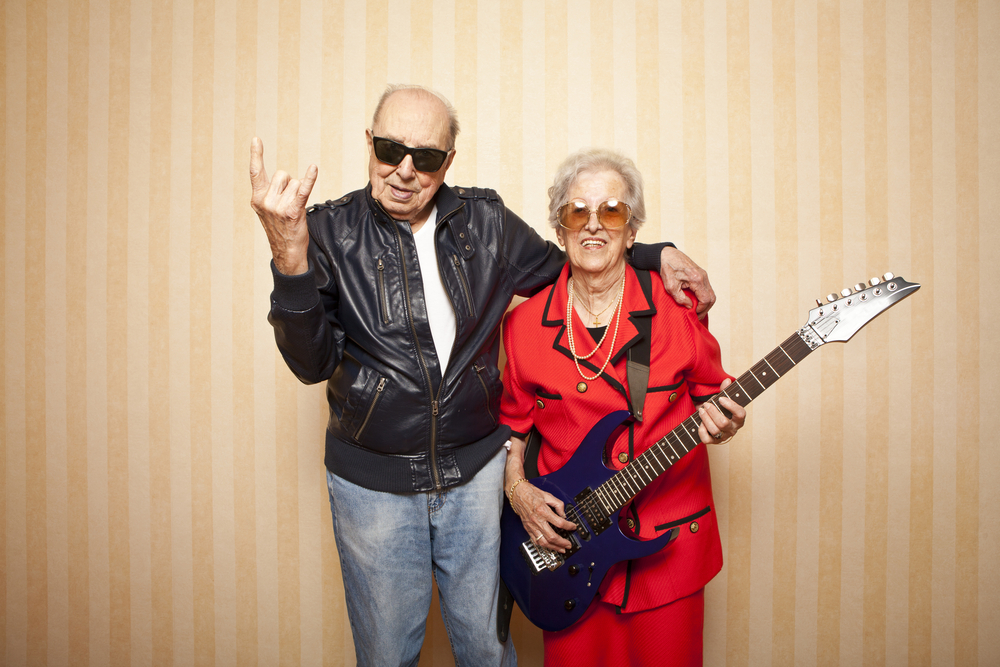 Jadranka Y. and Pero K. Foodies, lovers. Jadranka is the queen of pastries and sweets, whereas Pero is the prince of meat and potatoes.
They met at 15, while working in the kitchen of a famous chef here in the Balkans, and have been together ever since.
But they still love each other and are faithful till death or until one messes up their dish. Which happens quite often if you ask anyone of them.
Love is a battlefield and Jadranka and Pero decide who wins, in the kitchen.