The sach is a pot used for cooking and serving various vegetarian and meat dishes. Clay evenly distributes heat and thus cooks the dish entirely, enhancing the flavor and seasoning of the dish. So, why not learn a sach recipe or two?
What is Sach?
Sach is a traditional Turkish clay oven pot. This pot is great for cooking seafood, chicken and vegetables. Using this unique pot, you won't need to stir or shake the food while it's cooking. Not only does it allow you to add ingredients as they cook, it also allows you to control the amount of moisture escaping so that meats and seafood remain moist and tender.
You can take it directly from the oven or stovetop to the table, where it will stay piping hot for 20–30 minutes!  
This is ideal for dinner parties and meals with friends and family, as it means that you can serve it at the same time as the starter. This way, the "host" can stay at the table and engage in conversation, rather than rushing back to the kitchen to check on the food!
You can find the pots at pottery shops and souvenir stands. 
Important note: To clean and rinse the dish, use warm water and a small amount of washing-up liquid, but DO NOT immerse the dish in water (or put it in a dishwasher). Due to the porous nature of clay, water immersion would damage the dish.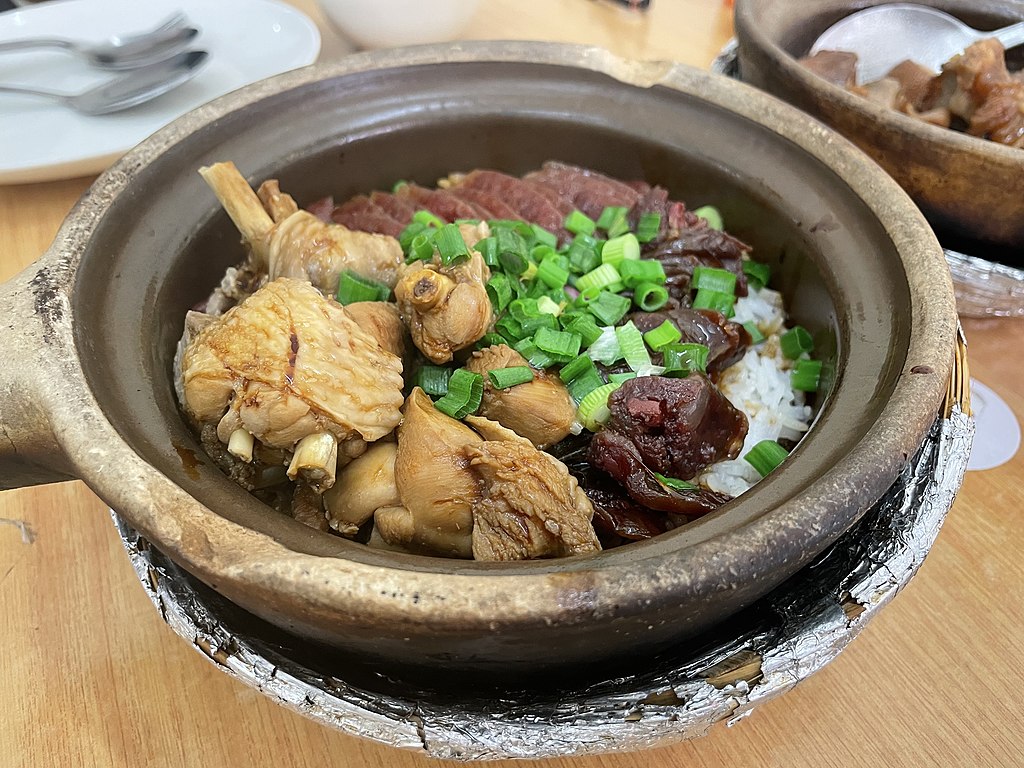 Sach Origin
For more than 1000 years, sach has been used for cooking Turkish meals and is considered an integral part of the cuisine.
Sach is also a traditional dish in Bulgaria that dates back centuries. The dish is made of a special type of clay that makes it possible to place it directly on the stove or in the oven. 
Consider it a frying pan that can also be used in the oven. Now, you can begin to understand how versatile this dish is.
Recipes for these dishes are based on Bulgarian recipes, but archeologists have been discovering sach pans all over the region in the past, where the ancient Greeks cooked, so the name honors the pan, not the ingredients.
It is believed that the indigenous people and their families ate the prepared food together. They would sing songs, play musical instruments and congratulate each other on key accomplishments while eating a hot Sach meal in the background.
Sach Recipe
The sach dish recipes can be cooked on a grill, in the oven or on an electric plate, but not over an open flame. After that, it's placed on a serving tray and carried to the table.
You can use it as a serving dish for individual portions or as a central plate for visitors to help themselves, and it also serves as a stunning table centerpiece. To seal the clay, the food must be seasoned before cooking.
Below are three traditional Sach recipes that will amaze everyone and make you feel proud of your creation!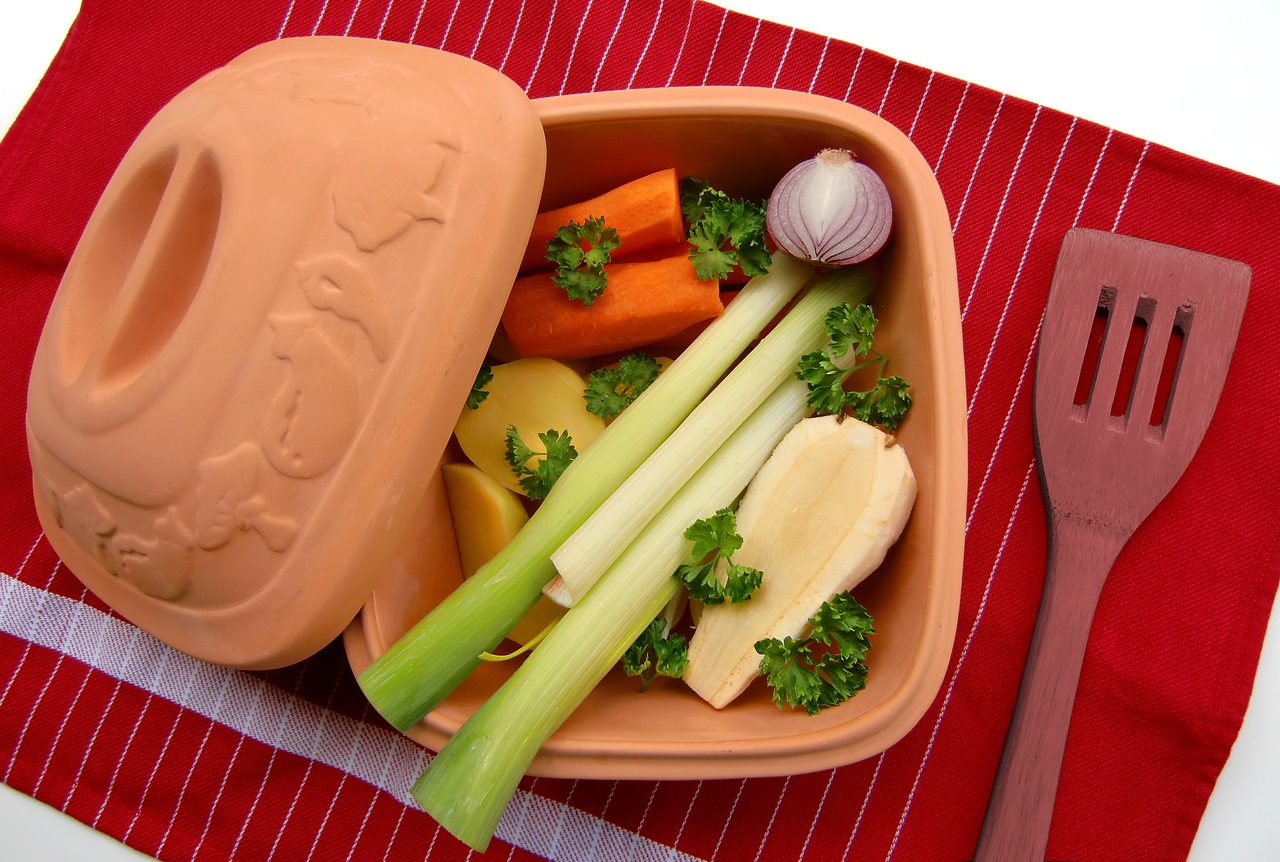 Sach Recipe Ingredients
Sach Traditional Recipe
Vegetables:
1 piece eggplant

1 piece zucchini

1 piece of Bulgarian pepper

1 piece onion

1 piece apple

1 piece carrot

2 pieces of celery petiole

1 piece orange

1 piece quince (optional)

3 pieces tomato or cherry package
Marinade:
4 cloves garlic

2 teaspoons vinegar

;

one-grape or balsamic

Olive oil to taste

Lemon juice to taste

Nutmeg to taste

1 pinch cumin

1 pinch coriander

2 pieces cloves

3 pieces of allspice (peas)

Red hot pepper piece of fresh, dried or ground

Black pepper to taste

1 tsp paprika sweet

Salt (to your taste)
Step-By-Step Instructions
Sach Recipe
Prepare the ingredients by washing them and removing the seeds. Except for the orange, keep the peel on everything (it will be tastier and the pieces will not break when cooking).
Vegetables, coarsely cut: zucchini and eggplant plates 2–4 mm thick, carrots 1–2 mm thick; because it is refractory, cut it thinner than other vegetables.
Cut the celery sticks lengthwise, the onion huge feathers (try not to fall apart), and the apple and sweet pepper slices in half.
Don't mince tomatoes, either; lengthwise quarters are preferable. Cut the orange into slices before chopping it into cubes. If you leave the hot red pepper intact, the surprise will fall on someone else.
Pour The Marinade (Preparation Explained)
Pour the chilled marinade over everything in the biggest bowl.
For the Marinade: combine gunpowder from spices, vegetable oil, vinegar, salt, and squeezed garlic. Lemon juice should be freely applied. Using your hands, combine the ingredients. First, it tastes better, and second, it's critical not to break the vegetable slices. Cook for 30–40 minutes, or until the juices are released. The way the smells flood the room will delight you.
Put Everything In The Sach
Put it in the sach or on a tray. There should be a little mountain that will be drained later. Cover with foil to prevent the veggies from drying out while the juices boil. Place the baking sheet in a cold oven and gradually raise the temperature.
This is particularly crucial so that the pottery does not burst and the flavors have a chance to blend.
Check On It And Serve It While It's Hot!
Check-in regularly to ensure that the juices are boiling and the veggies are not dry. Drop the foil when the top bits begin to burn. You may leave it in the oven for a while. You can even serve it while it's still hot!
Ingredients
Sach Baked Ratatouille And Eggs
2

–

3 peppers in different colors

2 courgettes 

2 small red onions

2

–

3 cloves of garlic 

400g / 0.9lb chopped tomatoes

1 tsp Tomato puree

2 tsp Mixed herbs

—

thyme, rosemary, basil, marjoram 

Black pepper and salt

2

–

4 eggs

Fresh parsley to garnish (optional)

Grated cheese (optional)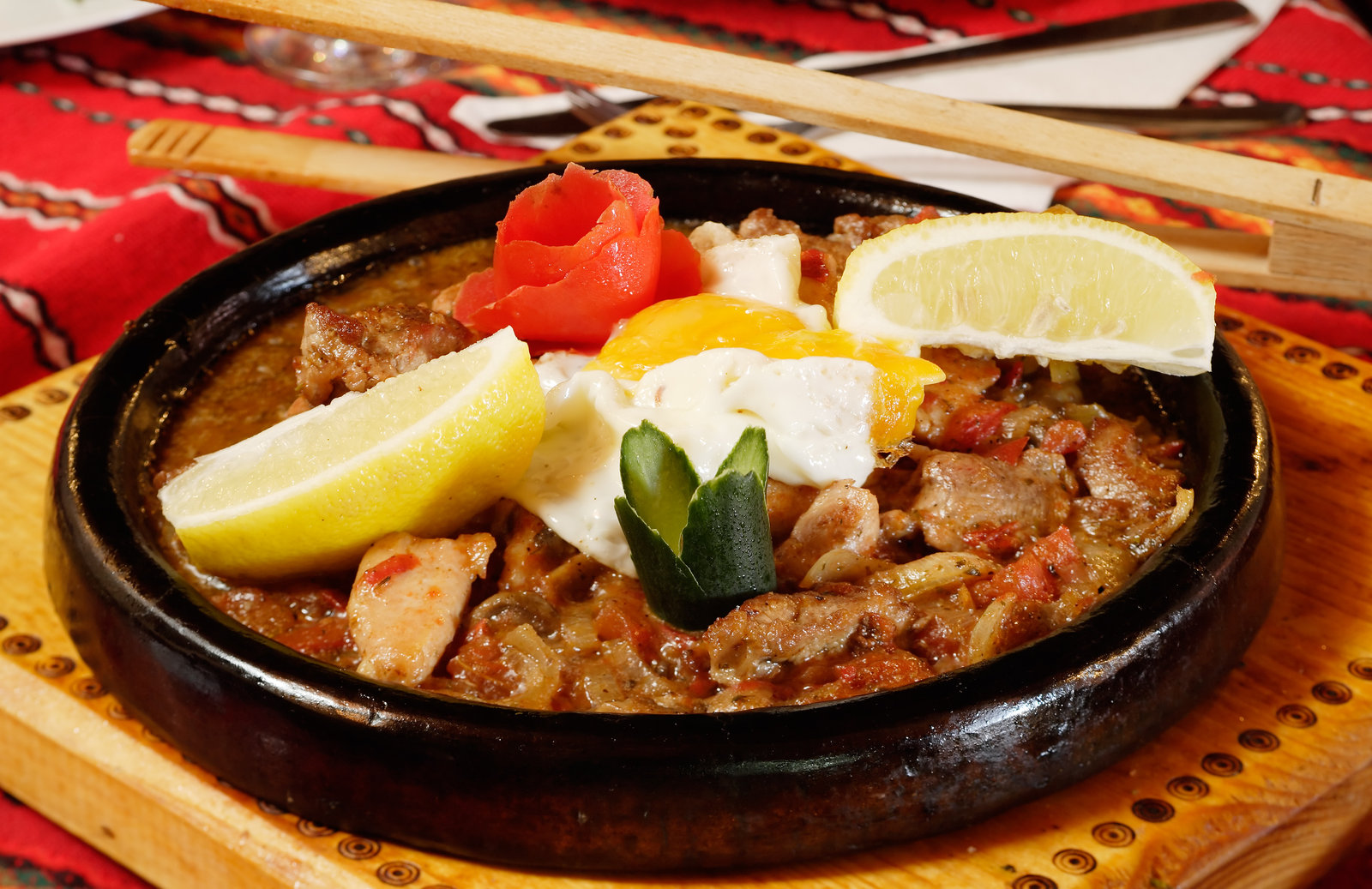 Step-By-Step Instructions
Sach Recipe: Baked Ratatouille and Eggs
Add Ingredients In A Cold Sach
Brush olive or vegetable oil on a cold sach dish, season the peppers, courgettes and onion with salt and pepper, sprinkle with olive oil and bake in a cold oven.
Bake For 30 Minutes, Then Add Ingredients
Preheat the oven to 180C/350F and bake for 30 minutes. Then toss in the tomatoes, tomato puree, herbs, and garlic before returning to the oven for another 30 minutes. Remove the eggs and form hollows in the mixture.
Add Eggs And Bake For 8–10 Minutes
Bake for 8 to 10 minutes after adding the eggs.
It's done when you top it with shredded cheese and garnish with parsley.
Ingredients
Sach Lamb/Chicken Shawarma
Boned out leg of lamb cut into big chunks or 12 skinless & boneless chicken thighs

2 unwaxed lemons

100 ml Olive oil 

Finely grated or crushed 4 fat or 6 smaller garlic cloves 

2 dried or fresh bay leaves

2 tsp paprika

2 tsp ground cumin 

1 tsp ground coriander 

1 tsp dried chili flakes

1/4 tsp ground cinnamon

1/4 tsp freshly grated nutmeg 

2 tsp sea salt flakes 
For the shawarma sauce:
1 cup / 250 ml plain yogurt  

4 tbsp tahini 

Finely grated or crushed 1 fat or 2 smaller garlic cloves 

A fat pinch of salt to your taste

1 tsp pomegranate seeds 
Step-By-Step Instructions
Sach Lamb/Chicken Shawarma
Prepare The Meat And Refrigerate For 6 Hours or Overnight
Place the meat in a large resealable bag or a large mixing basin. Add the lemon zest and juice after grating the lemon zest. Pour in the olive oil, followed by the garlic and the rest of the ingredients. Squish everything together, then seal the bag or bowl and chill for at least 6 hours or overnight.
Preheat Oven, Marinade And Cook
Preheat the oven to 220C/420F or fire up the grill. Spread the meat and marinade out on the Sach dish, then bake for 30 minutes or grill on the BBQ for 30–60 minutes until cooked through.
Combine the yogurt, tahini and garlic in a mixing bowl to create the sauce. Season with salt and pomegranate seeds to taste.
Prepare The Platter And Serve!
Serve with shredded or broken fresh lettuce and lemon wedges, if preferred. Pour the greasy liquids over the steaming hot meat before serving. Serve with warm pita bread and/or a tomato, mint, onion salad, etc.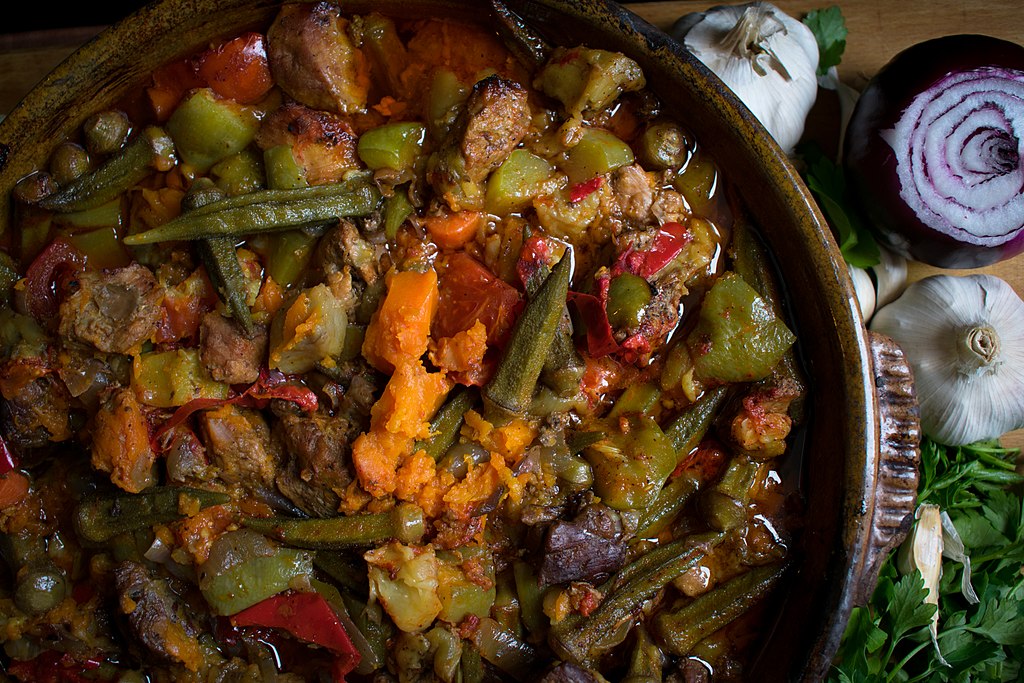 Serving Suggestions
These sach dishes are easy to create, but the results are festive and aromatic, and your family will be asking for your cooking secrets throughout the meal!
Prepared with a diverse selection of spices, you can taste the spices of each country that contributed. It's great with rice or mashed potatoes, but it's even better with a hot tandoor tortilla. Enjoy your meal!
Looking for more recipes? Check these Balkan food guides:
And our massive country guides:
Finally, our curated Balkan food guides: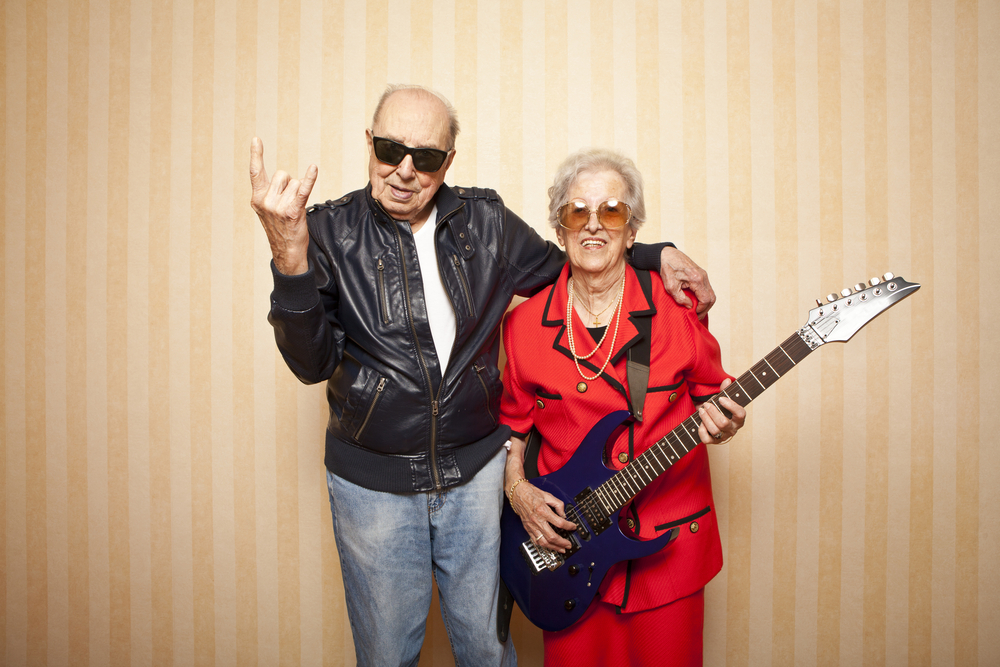 Jadranka Y. and Pero K. Foodies, lovers. Jadranka is the queen of pastries and sweets, whereas Pero is the prince of meat and potatoes.
They met at 15, while working in the kitchen of a famous chef here in the Balkans, and have been together ever since.
But they still love each other and are faithful till death or until one messes up their dish. Which happens quite often if you ask anyone of them.
Love is a battlefield and Jadranka and Pero decide who wins, in the kitchen.