Dolma or stuffed grape leaves are a staple of Middle Eastern cuisine and they are the perfect combination of healthy and delicious! 
They are easy to make and make great appetizers to share with family and friends. The only problem I see is that they don't last long enough in the container before they are all eaten up!
The flavors of the ingredients blend perfectly, resulting in a delicious and flavorful bite-sized treat!
In addition to being delicious, packed with healthy nutrients and loaded with tons of protein, this dish also makes for a beautiful presentation when served at a table or buffet.
So, if you want to make Dolma in your own kitchen, take a look at this delicious and easy-to-follow Dolma recipe for stuffed grape leaves! 
What Is Dolma?
Dolma is one of many delicious stuffed foods from the Middle East and the Mediterranean. Small and tender grape leaves are filled and rolled with delicious meat, rice and herb mixture. 
It takes some practice to roll your Dolmas, but you'll be set once you get the hang of it.
After being packed, the grape leaves are cooked in a delicious lemony broth for added flavor and then served whole or cut into bite-sized pieces. The resulting combination of flavors is heavenly!  
These stuffed grape leaves can be made with meat or vegetarian and many different spices. Although the spices may appear to be an odd mix, this is a beautiful, delicate classic Mediterranean meal with a twist.
There are tons of variations of Dolma, but this one is my favorite. The recipe is simple, and the final product is filled with flavor!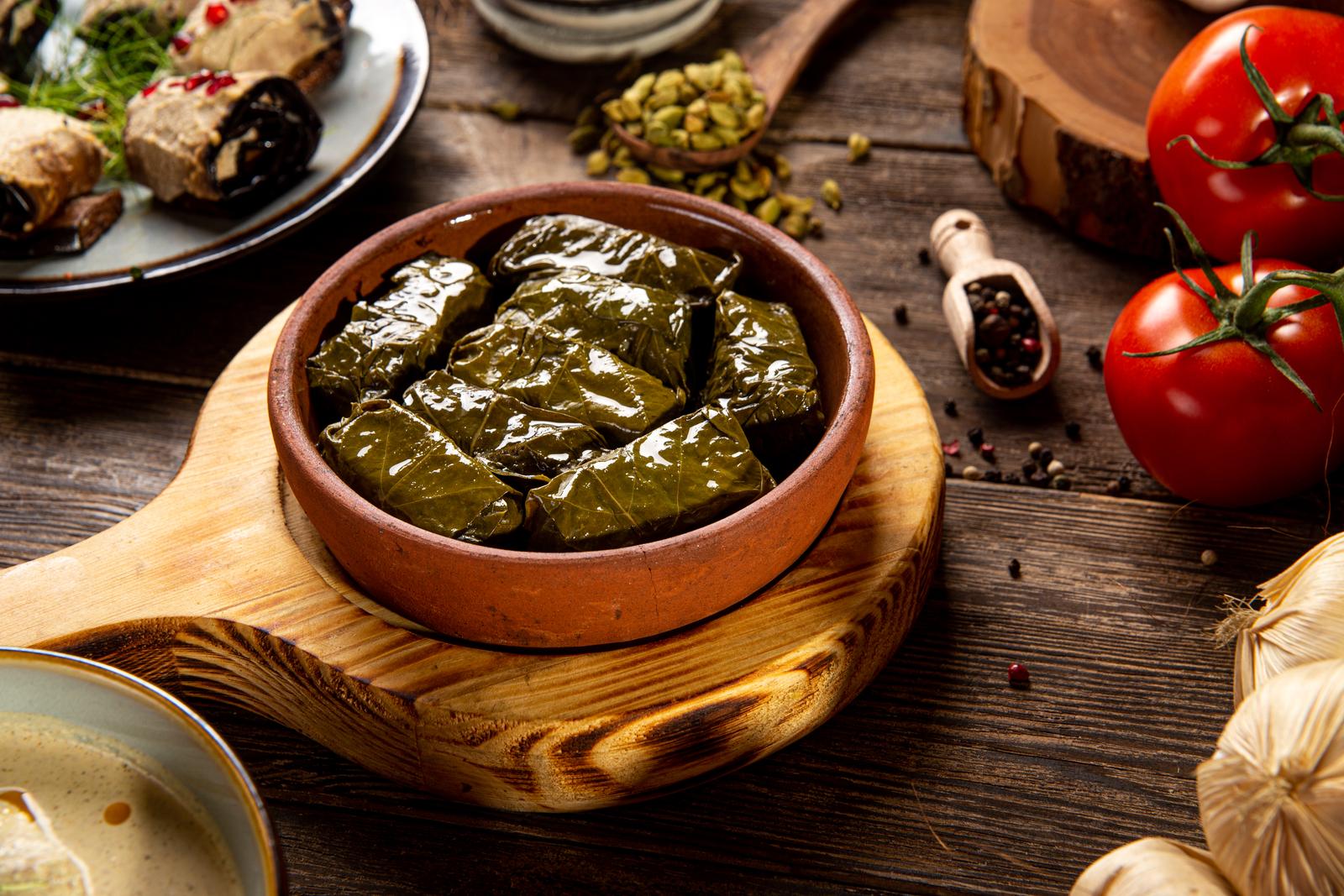 Dolma Origin
The now-ubiquitous Dolma has a lengthy and intricate history; it was first referenced over two millennia ago as food in Crete at the Minoan palace of Knossos. Following the Turkish capture of Constantinople, the Dolma grew more popular, as the reigning Ottoman Empire expanded.
In its most basic form, Dolma is a hollowed-out vegetable or fruit with the skin intact for a filling of nuts, meats, rice, or other fruits and vegetables combined and packed. 
Stuffed vine leaves were popular in ancient Persian and Greek civilizations; the meal was modified in the 15th century when vine leaves replaced peppers.
Initially, Dolmas were only available to the Sultan, his Grand Vizier, and a few other courtiers who dined at the Topkapi Palace. After that, however, many people were eager to try something new, such as the Dolma. It gradually spread to the lower levels of Ottoman society and subsequently to peasant households.
Dolma is now considered a Turkish or Greek dish and a staple of Mediterranean cuisine.
Dolma Recipe
Dolma Recipe Ingredients
1 jar (8 oz) of grape leaves in brine

1 ½ cup soaked short-grain rice

Extra virgin olive oil 

1 large onion

500g lean ground beef

Kosher salt

Black pepper

1 tsp allspice

½ tsp cumin

½ cup chopped fresh parsley, dill and mint

2 tomatoes sliced into rounds

4 cups water

Juice of 2 lemons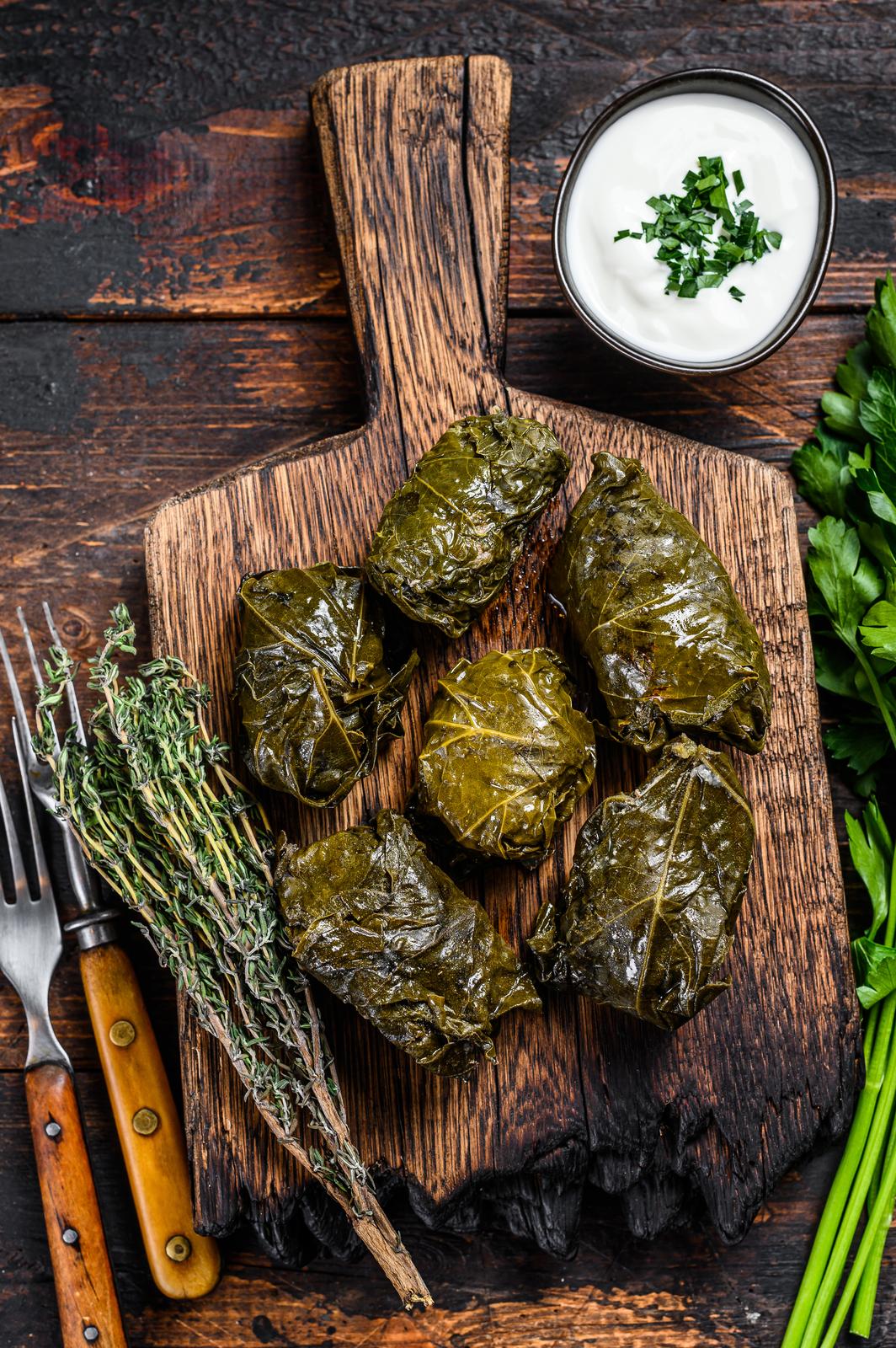 Dolma Recipe Step-By-Step Instructions
Because it is more convenient and requires no cooking, use jarred grape leaves in brine.
However, before using them, take them from the jar and thoroughly rinse them.
While you prepare the filling, drain them in a strainer.
The next step is to prepare the delicious filling! The stuffing in this recipe comprises rice, fried ground beef and a few finely chopped herbs, but you can easily make it vegetarian by leaving out the meat.
Rinse the rice and soak it in water for 20 minutes beforehand. Then drain thoroughly.
Cook the meat while the rice is soaking. Finely chop the onions, then add the beef and simmer until well browned.
Drain any extra fat before seasoning the meat with salt and pepper, allspice, and cumin. Afterwards, you should set it aside to cool.
Mix the meat, rice, and fresh herbs in a mixing bowl. Drizzle with extra virgin olive oil and toss around to mix well. Add a pinch of salt to taste.
Once your main components are prepared, it's time to stuff and roll up your Dolmas.
Begin by preparing the cooking pot to arrange the grape leaves as you stuff them.
Lightly grease the pot with extra virgin olive oil before layering grape leaves and topping with sliced tomatoes. This keeps the packed grape leaves from burning on the bottom of the saucepan.
Stuffing grape leaves should be done one at a time. Place the leaf flat on a chopping board, textured side facing you. Remove the stem.
Place a heaping spoonful of the rice stuffing mixture in the middle of each leaf.
Roll the edges over the filling, tucking the left and right sides in as you go.
Fold and wrap grape leaves securely, but not too tightly, to allow the rice to expand while it cooks.
Arrange the grape leaves neatly in rows, seam-side down, along the circle of your prepared pot.
Then, add a small plate inverted on top to hold them in place while cooking. Next, boil the water and pour it over the grape leaves, covering them slightly.
Cook for 30 minutes, covered with a lid, over medium heat, until they absorb all the liquid. Remove the platter and pour in the juice of two lemons. Cook for another 30 to 45 minutes, or until thoroughly cooked, covered with the lid.
Allow to rest, uncovered, for 20 to 30 minutes before transferring to a serving dish.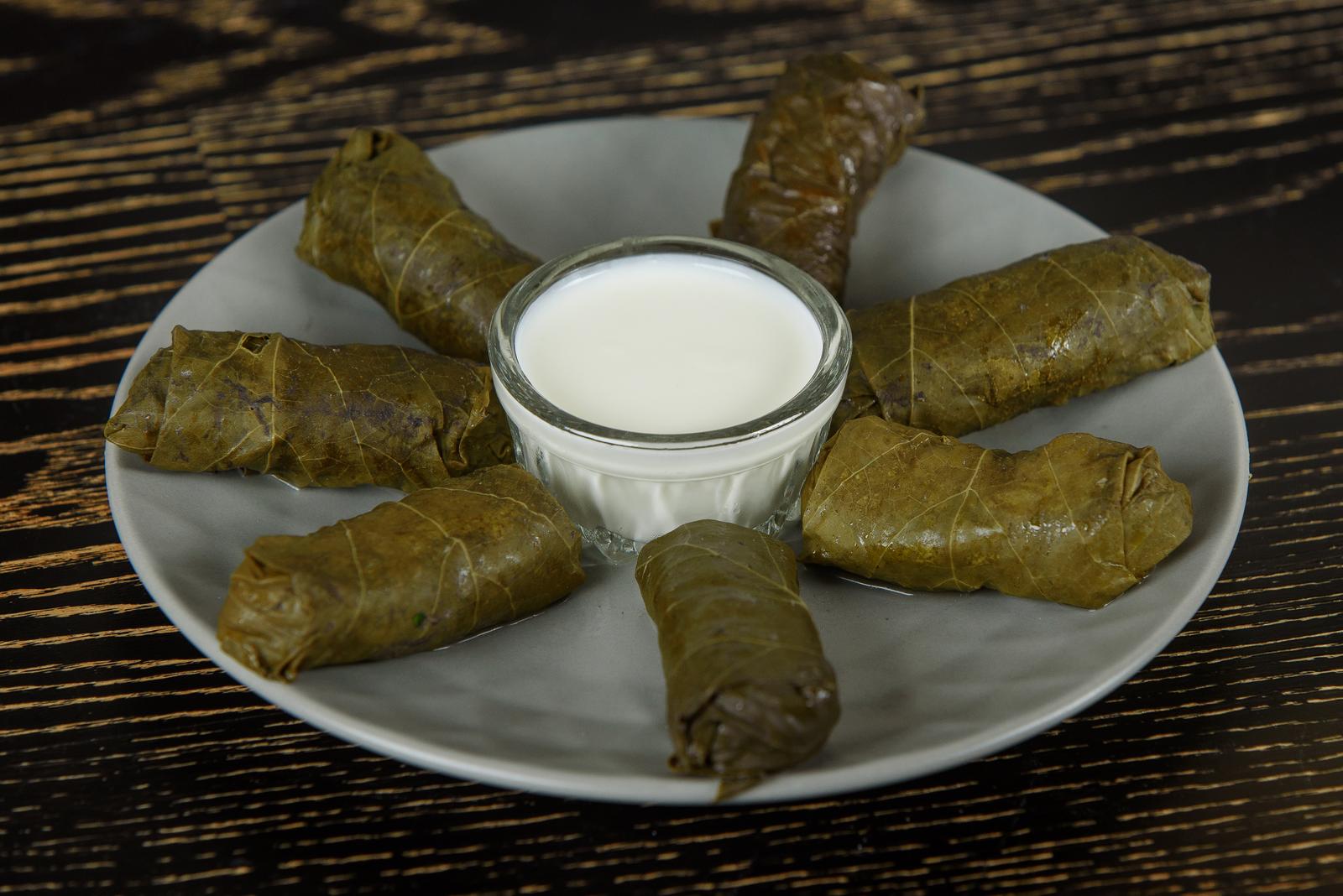 Dolma Recipe Serving Suggestions
You might be wondering what is the best way to serve and eat Dolma? Should you have them hot or cold, or serve them as a main or side dish? Well, I have a few suggestions for you!
Greek Dolmas, particularly the vegetarian variety, are traditionally served at room temperature or a bit cooler as part of a Mezze plate! That's never a bad idea, but don't forget to serve with some Tzatziki, creamy hummus or smoky Baba Ganoush.
However, because these are grape leaves packed with meat, you may serve them warm as the main meal with Tzatziki or plain yogurt, and Greek salad or tabouli!
You can even serve them alongside Greek lamb, lamb chops, chicken, or souvlaki! Or just eat them on their own—they are incredibly delicious!
Hope you enjoyed our guide and you will use our dolma recipe tonight! If not, feel free to use one of our other Balkan food recipes:
And our massive country guides:
Finally, our Curated Balkan food guides: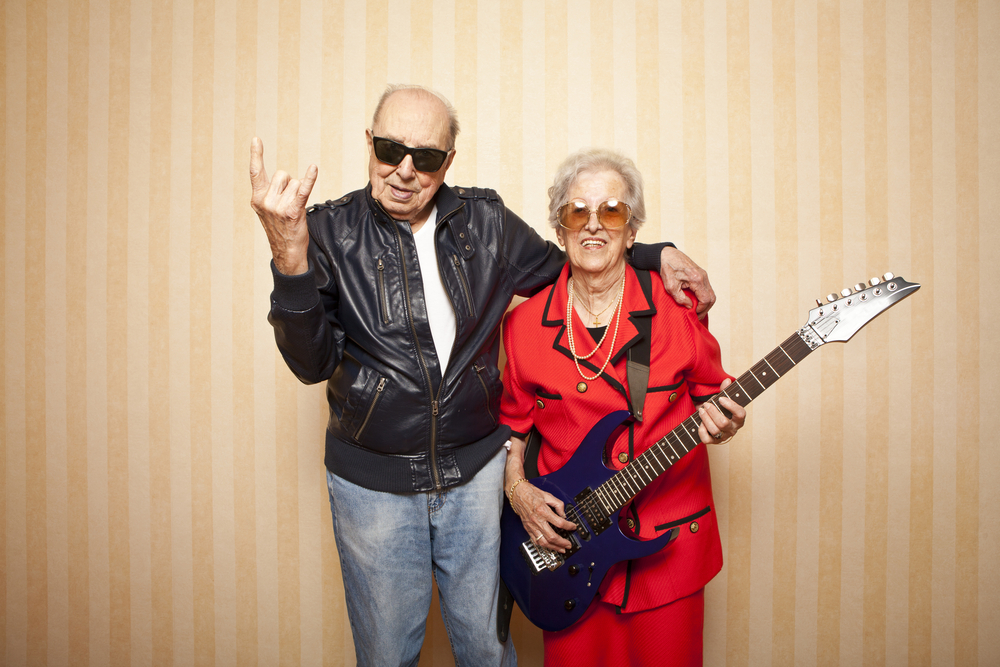 Jadranka Y. and Pero K. Foodies, lovers. Jadranka is the queen of pastries and sweets, whereas Pero is the prince of meat and potatoes.
They met at 15, while working in the kitchen of a famous chef here in the Balkans, and have been together ever since.
But they still love each other and are faithful till death or until one messes up their dish. Which happens quite often if you ask anyone of them.
Love is a battlefield and Jadranka and Pero decide who wins, in the kitchen.