Gyros are a classic Greek dish and often the first thing that comes to mind when you think of Greek food! 
This all-time favorite popular street food is a fast and delicious meal that represents the flavors of Greek cuisine with favorites like warm pita bread, rich meat and creamy dressing. And, of course, you just can't go wrong with authentic and flavorful tzatziki sauce!
Packed with flavor, these wraps are a quick and easy dinner idea that everyone will love!
Give your taste buds a trip to Greece with this delicious, Mediterranean-inspired homemade Gyro recipe!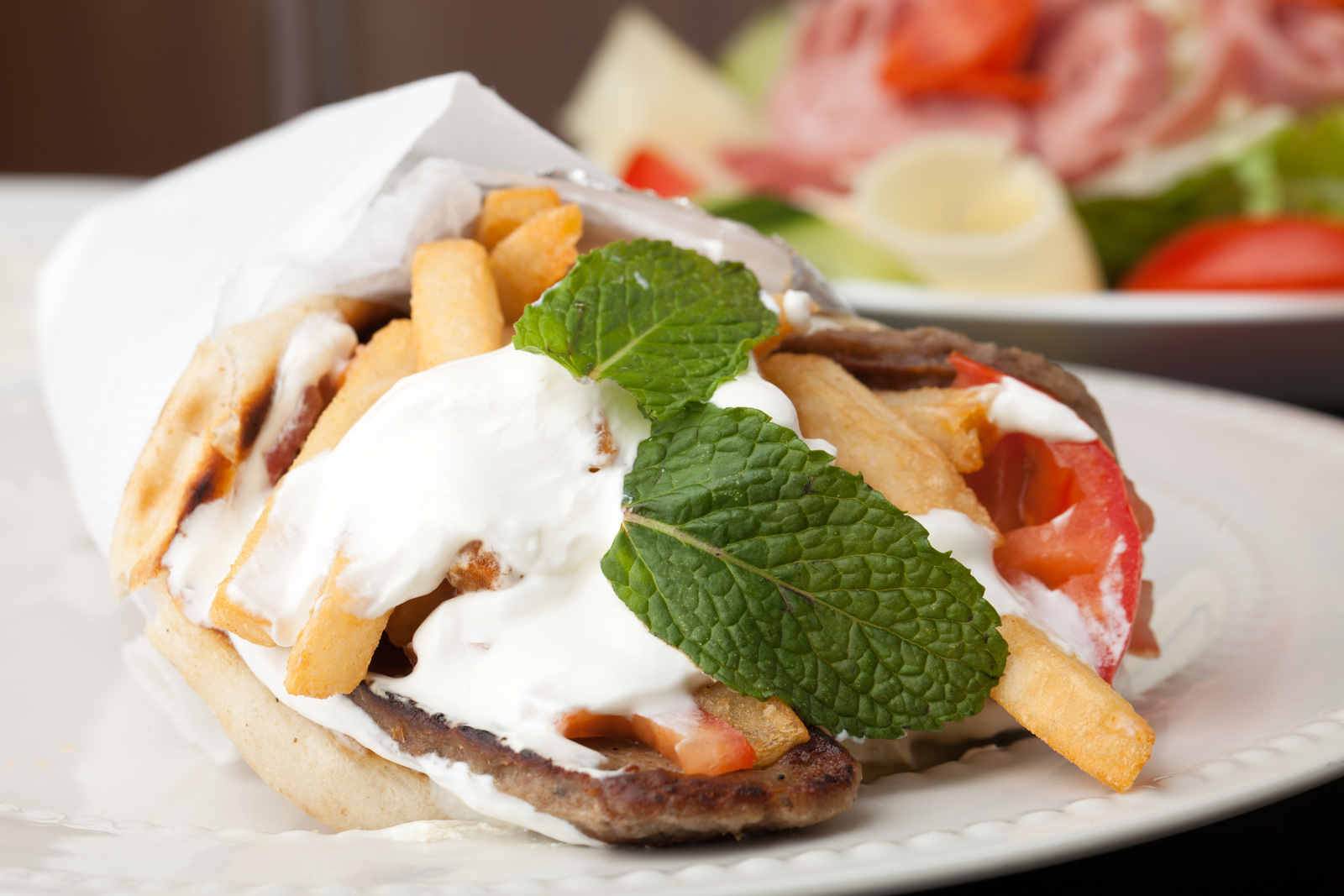 What Is Gyro?
Gyros are delicious wraps sold and served on every Greek street corner for either lunch or dinner, with spiced, grilled meat topped with lettuce, tomato, onion, and flavorful tzatziki sauce!
Gyro is a classic Greek dish, with the meat traditionally cooked on a vertical spit and shaved off in individual servings. The meat could be either chicken, pork, lamb, or beef. While this delicious method for preparing meat is often used in Greek restaurants, it's not easy to accomplish at home. 
Luckily, Greek Gyros are not impossible to make at home, as I had initially thought. You can re-create these yummy Mediterranean delights in your kitchen by changing the meat cooking method!
But, believe me, even when preparing them at home, the flavor of the meat can remain the same and taste just as delicious! In addition, the grilled meat will take on the exquisite flavors of the marinade as it rests overnight before cooking, producing a truly authentic flavor that tastes just like what you would order at a Greek restaurant.
Just make sure you have enough pita bread ready before cooking, so that you don't have to wait to assemble and eat these tasty Greek Wraps. And if you happen to like tzatziki sauce, feel free to make it at home or buy some in the store near the other Greek yogurt products!
And, because there are so many possibilities when choosing the meat, I've included two variations of this dish so that you may enjoy it regardless of your meat preference!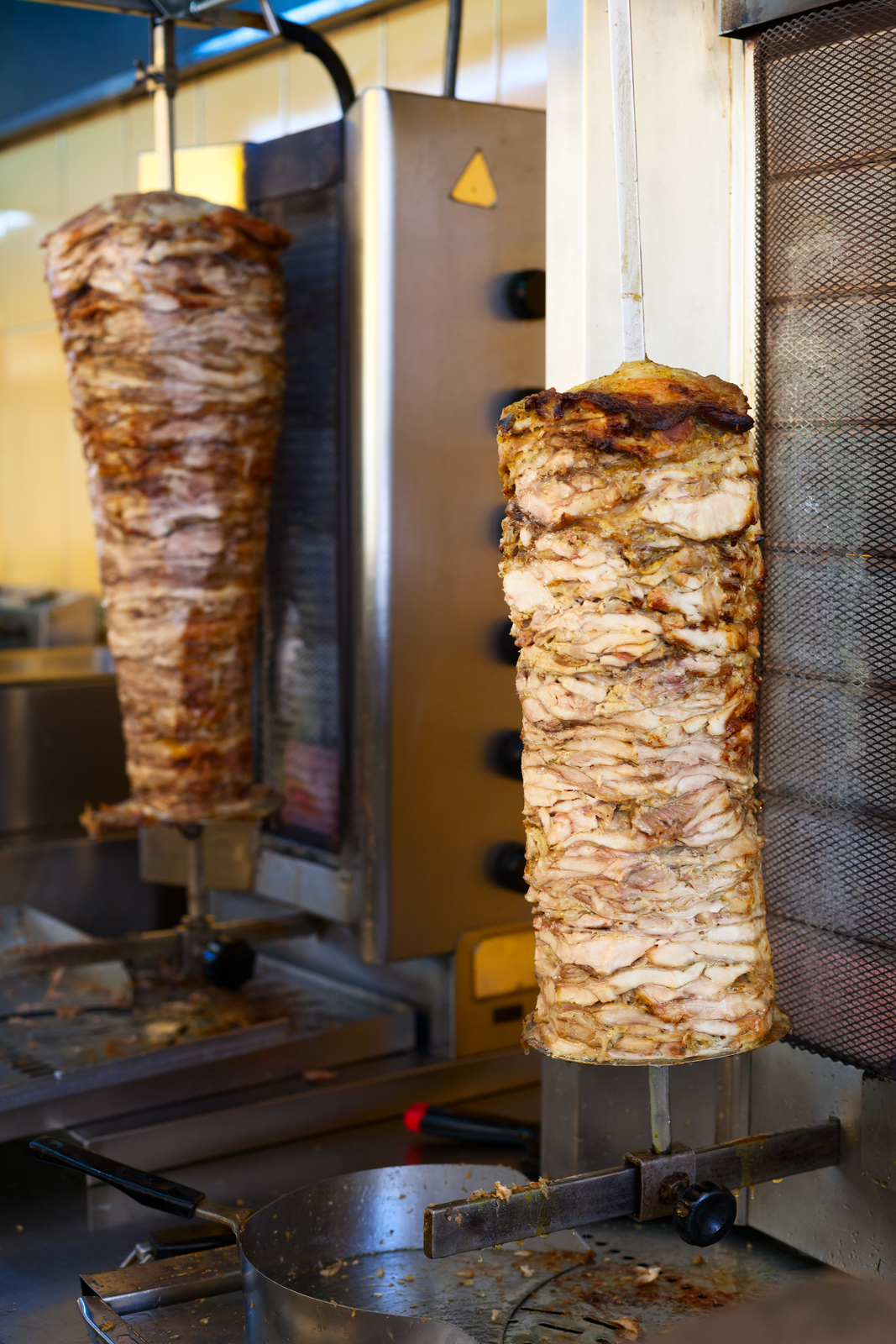 Gyro Origin
Greece is thought to be the origin of Gyros! The Greek word Gyro is pronounced, "ghee-ro." It is derived from the word "gheereezo," which means "to turn."
Gyros are made by Greeks, Arabs and Turks alike. They're similar to Turkish döner kebabs and Middle Eastern shawarma, which are meat pieces rather than minced meatloaf.
In 1922, thousands of Greek and Armenian refugees from Turkey arrived in Greece, bringing with them the Gyro as we know it today. The majority came from Smyrna and Constantinople, today known as Ismir and Istanbul. 
According to legend, Armenians were the best Gyro masters. Many refugees became merchants as they established themselves in their new nation. They opened modest businesses, including Gyro stands on every street corner.  
The cones were produced one at a time in restaurant kitchens until the early 1970s, using family recipes. After that, Gyro shops began to spring up across Europe, the United States and Australia, following the migration patterns of the Greeks themselves. After that, Gyro became one of the first international fast foods!
Today, Gyros are one of the most famous street dishes worldwide, and who would have guessed that September 1st would be National Gyro Day?
Gyro Recipe
Gyro Recipe Ingredients
For The Meat:
Lamb, Beef or Pork Loaf:
500g ground lamb, beef or pork
Pulled Chicken:
Gyro Recipe Meat Seasoning:
2 tsp salt

1 tsp ground black pepper

1 1/2 tsp ground cumin

1/4 tsp ground nutmeg

1 tsp dried oregano

2 minced cloves of garlic

1/4 cup minced red onion

2 tsp lemon juice

Sunflower oil
For The Wrap:
4 rounds of flatbread or pita

4 lettuce leaves

1 tomato

1 sliced onion

Tzatziki sauce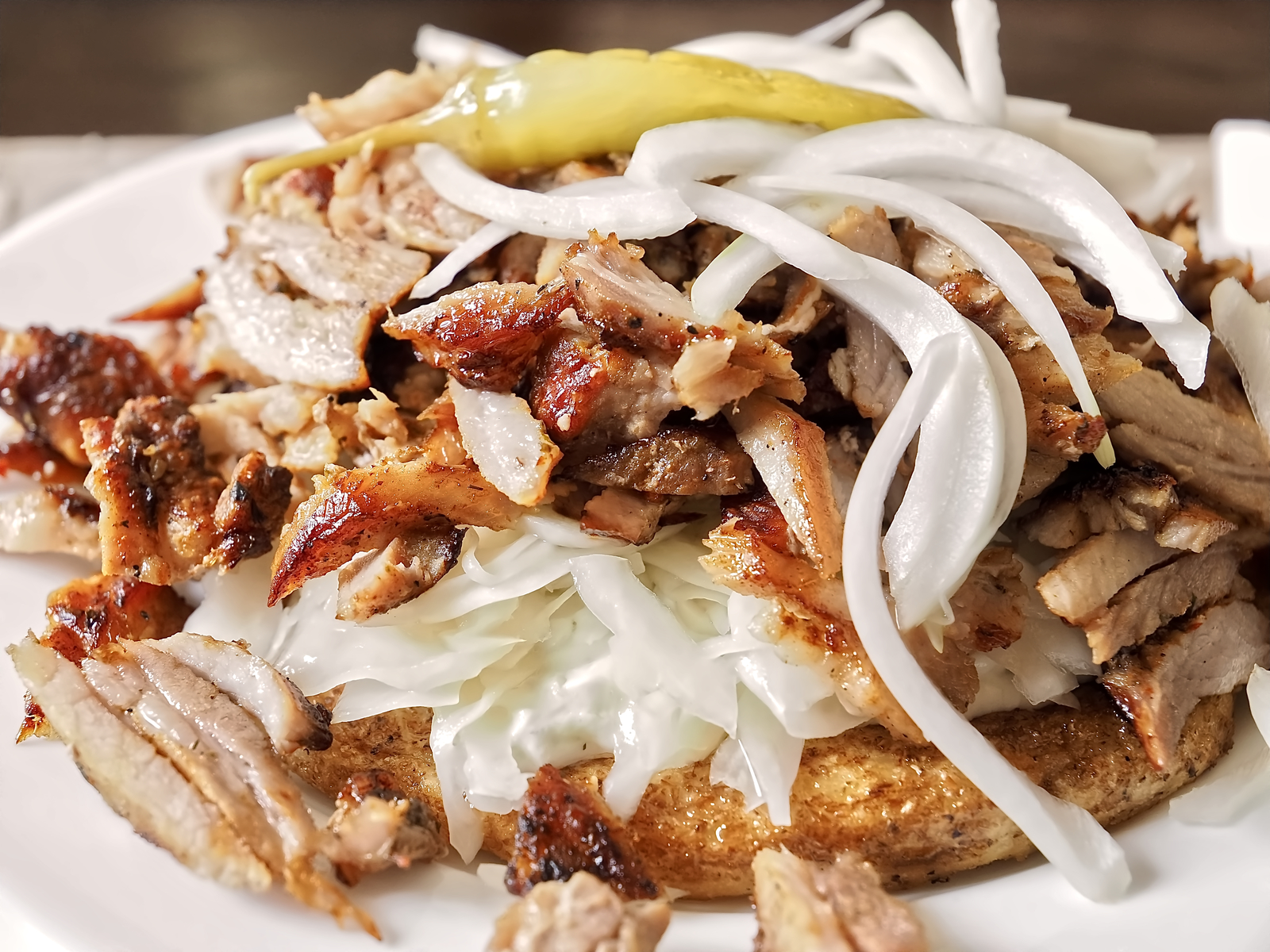 Gyro Recipe Step-By-Step Instructions
The meat you use is entirely up to you: pork is traditional, but chicken is also delicious! And it doesn't matter what kind of meat you choose, the seasoning remains the same.
Once you have chosen the type of Gyro you want to prepare, gather all your ingredients.
If Chicken Is Your Choice
Make a marinade using salt, black pepper, cumin, nutmeg, oregano, garlic, onion and lemon juice. 
Grab your chicken breast, firstly sliced into thinner pieces, and drench it in the mixture you just made with all of the ingredients used for seasoning.
Be sure to let the uncooked meat marinate for an hour first—for even more flavor!
If You Make It With Minced Meat
If you choose to use minced meat, you must first make a mixture with the meat and spice components.
In a mixing bowl, thoroughly combine the ground meat of choice, salt, black pepper, cumin, nutmeg, oregano, garlic, red onion, and lemon juice to prepare the meat mixture.
Take the mixture and shape it into a flattened loaf. After this, refrigerate for one hour, so that the meatloaf hardens.
Slice the loaf into thinner pieces to cook it easier later on, using a large kitchen knife. This will make sure that the meat is cooked evenly.
Preheat the grill or grill pan to a high temperature. Or, heat a big nonstick skillet over high temperature as an alternative.
Coat the grill or grill pan with oil if you're grilling. Add a dab of oil to the pan if pan-frying. Grill or pan-fry until the meat is thoroughly done with crispy edges.
Next, if you decide to make a chicken Gyro, grab your cooked chicken breast and slice it or pull it apart. This will imitate how the meat is cut from the original meat skewers traditionally used for cooking the meat.
If you used minced meat, slice your pieces as thin as possible, or maybe even crumble them inside your pita!
Spread the tzatziki sauce in the middle of the flatbread or the pita bread to make the wraps.
Add some lettuce, sliced tomatoes and thin onion slices on top of the spread.
Add your preferred meat and wrap the pita bread around it in a cone shape. 
Repeat with the remaining ingredients to make 4 Gyros!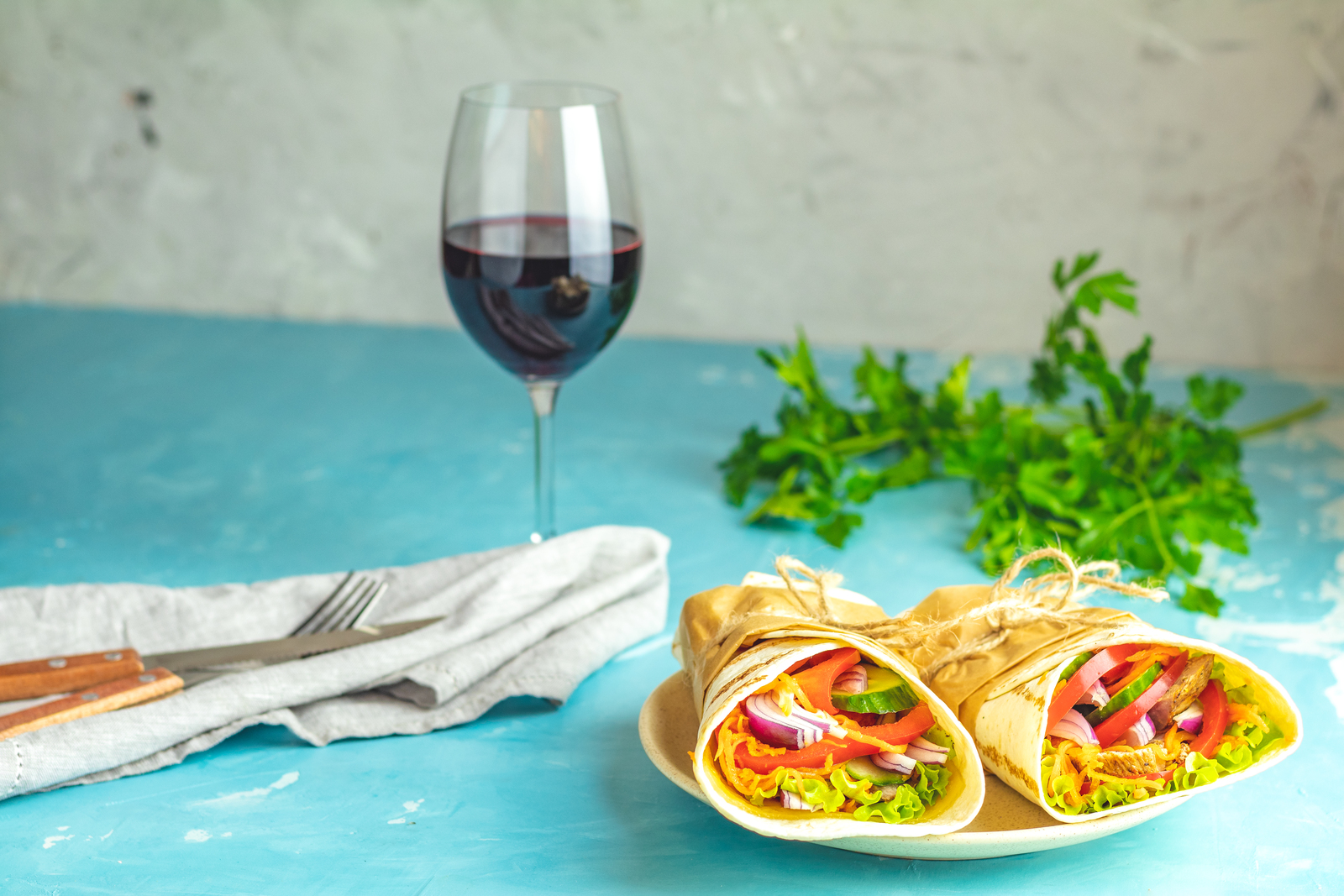 Gyro Recipe Serving Suggestions
Quick and easy to make in your kitchen, these homemade Gyros are a delicious twist on the Greek classic!
They're perfect for lunch or dinner to enjoy on a hot summer day next to a cold glass of beer.
You might even find that some Gyros are served with a side of french fries, which goes perfectly with the delicious blend of flavors!
If you're looking for a new take on lunch or dinner, this dish is sure to please!
Looking for more recipes? Check these Balkan food guides:
And our massive country guides:
Finally, our curated Balkan food guides: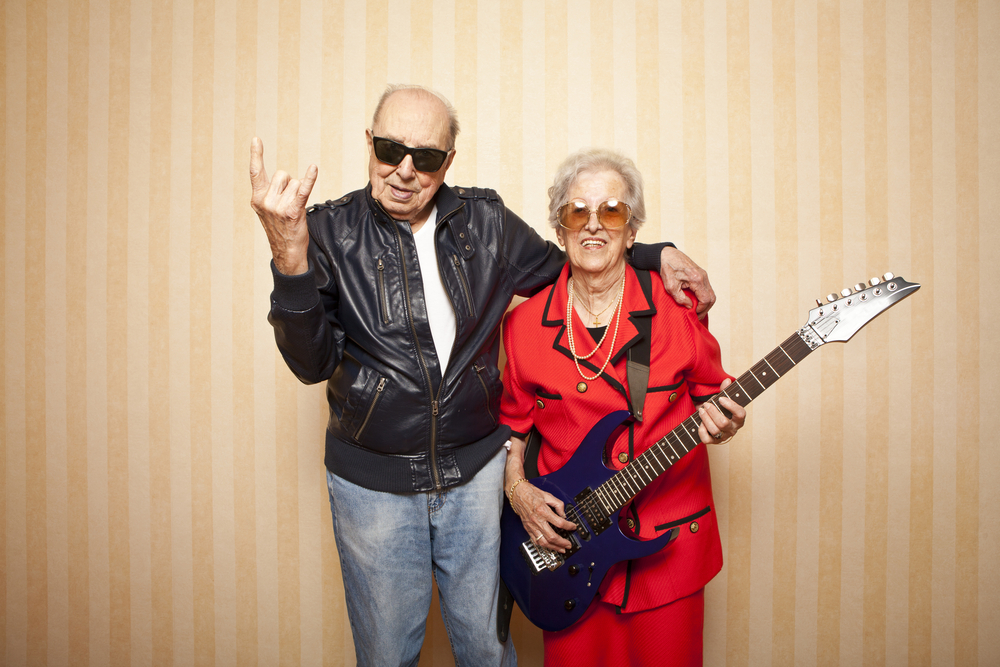 Jadranka Y. and Pero K. Foodies, lovers. Jadranka is the queen of pastries and sweets, whereas Pero is the prince of meat and potatoes.
They met at 15, while working in the kitchen of a famous chef here in the Balkans, and have been together ever since.
But they still love each other and are faithful till death or until one messes up their dish. Which happens quite often if you ask anyone of them.
Love is a battlefield and Jadranka and Pero decide who wins, in the kitchen.