If there ever was a salad that defines summer, this is it and this article will show you the easiest Shopska salad recipe out there (as if there's a difficult one!)
Shopska Salad is the big winner at any get-together. It is a perfect healthy summer salad made with simple ingredients and is something you see at every Balkan lunch table—especially at summer cookouts! 
It's popular throughout the Balkans for being incredibly refreshing and simple to prepare. And you only need a few ingredients you probably have in your fridge. 
Full of juicy tomatoes and crunchy cucumber, this whole chopped mess is perfect for lunch or dinner! 
Versatile and delicious, it's a perfect colorful side dish for barbecues, potlucks and family gatherings. 
It's light, refreshing and, oh, so flavorful! It will become a must-have in your weekly menu once you try it!
What Is Shopska Salad?
Shopska Salad (also known as Shopska Salata) is a cold salad prepared with chopped tomatoes, cucumber and a heavy dusting of sirene/white cheese, which has a taste and texture similar to feta. 
It's similar to a classic Greek salad, but the crumbled or grated feta adds a startling difference in flavor and texture.
The secret to making this salad is using juicy tomatoes because that is what makes it so good. There is no fancy dressing added. All you need is oil and salt!
Add some marinated olives and a few diced green peppers if you want to take things to the next level. It's the perfect blend of flavors that is sure to please all palates!
So, let's make this refreshing summer salad!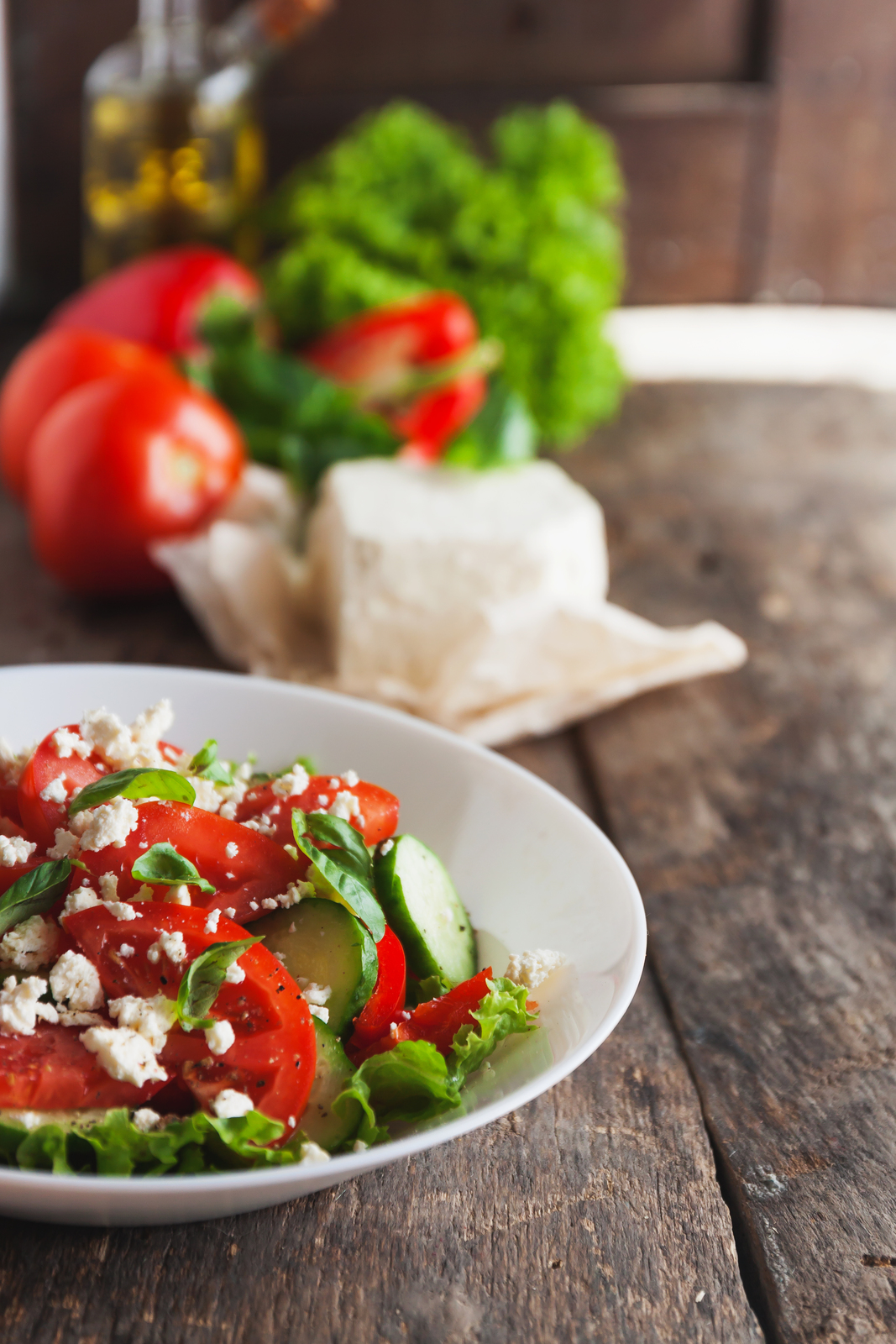 Shopska Salad Recipe
Ingredients
3 to 4 ripe tomatoes

1 long cucumber

1 medium yellow onion

2 green peppers

Salt

1/3 cup extra virgin olive oil

White (or feta) cheese

Fresh parsley
Step-By-Step Instructions
Start by grabbing all your fresh veggies, washing them and peeling the cucumber and onion. 
Dice your tomatoes, cucumber and onions to a size that you prefer.
Place the diced tomatoes and cucumber in a serving bowl and toss until everything is equally combined. Add in the onion and chop up some parsley to add on top.
This part is optional, but if you prefer you can throw in some green peppers or olives to suit your taste. My tip: you should definitely do it!
Now it's time to add the seasoning and stir everything once again. 
Sprinkle some salt to taste and drizzle olive oil. Some people like to add vinegar, but the tomatoes are acidic enough, so you can skip that step since the taste can become overwhelming.
And lastly, it's time to add the cheese. Again, use white cheese or feta, but try to avoid Greek feta since it can be too salty for this salad.
Either dice, crumble or grate your cheese on top until you have covered everything.
Garnish with a piece of parsley and an olive on top!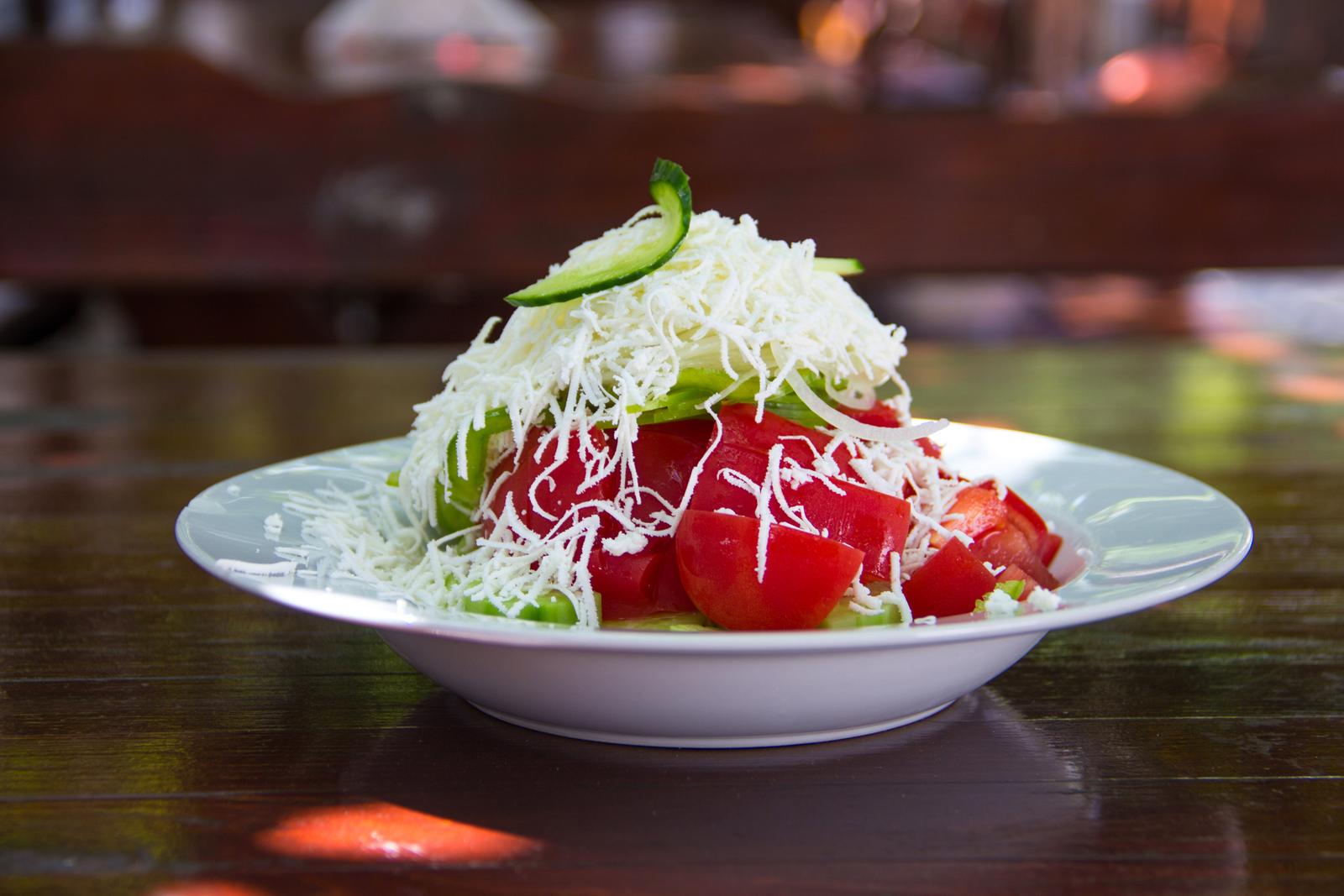 Serving Suggestions
What's great about this salad is that it goes great with literally anything and is perfectly good to eat all on its own!
It's best to serve it as a starter or a side dish with grilled meats such as Cevapi or Pljeskavica, grilled chicken, or burgers.
It also makes a great side salad for dishes like Punjene Paprike, Tavce Gravce or Moussaka to lighten the meal!
An extra serving tip from me is to keep the ingredients in the fridge before preparing the salad for additional cooling. You may even put them in the freezer for a few minutes to further cool them down.
Want to enjoy Shopska Salad like a true local?
Serve your Shopska Salad before the main course with rakia or a cold beer for an extra pleasant experience!
Looking for more recipes? Check these Balkan food guides:
And our massive country guides:
Finally, our Curated Balkan food guide: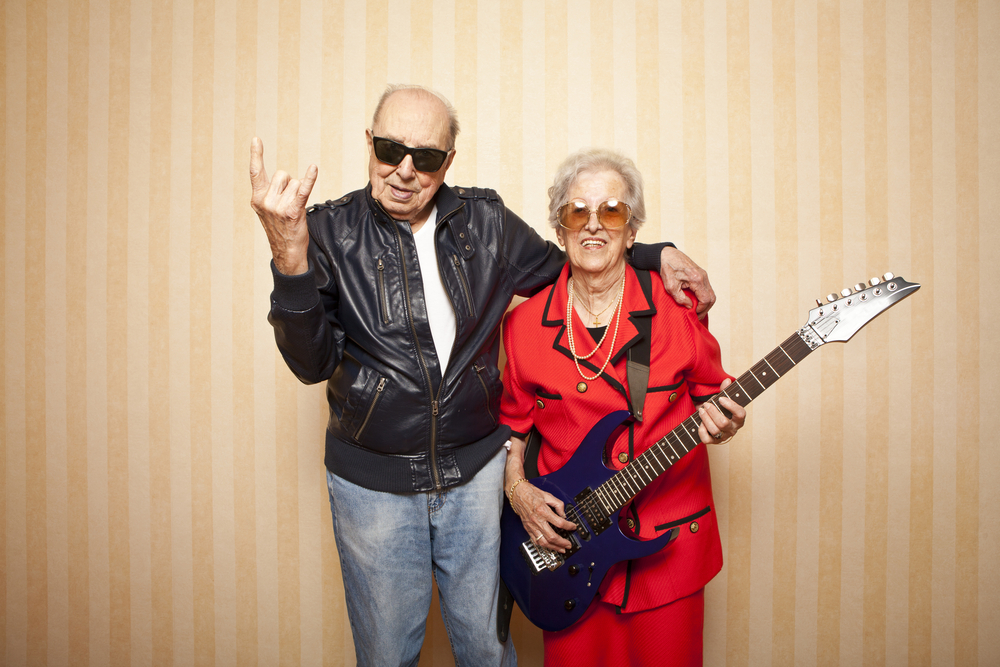 Jadranka Y. and Pero K. Foodies, lovers. Jadranka is the queen of pastries and sweets, whereas Pero is the prince of meat and potatoes.
They met at 15, while working in the kitchen of a famous chef here in the Balkans, and have been together ever since.
But they still love each other and are faithful till death or until one messes up their dish. Which happens quite often if you ask anyone of them.
Love is a battlefield and Jadranka and Pero decide who wins, in the kitchen.